.
Garden Diary - September 2018
---
If you have any comments, observations, or questions about what you read here, remember you can always Contact Me
All content included on this site such as text, graphics and images is protected by U.S and international copyright law.
The compilation of all content on this site is the exclusive property of the site copyright holder.
---
September
---
Vendors at the Garden State Sheep Breeders Show
Saturday, 8 September 2018
---
Something for everyone. The farmers get to show their sheep. Farmers who are not showing observe the different breeds and chat with their owners. Unlike livestock at last month's 4-H Fair this is an event primarily for adults (though there are classes for children to exhibit also.) Non-farmers come with children to ooh and aah at the sheep.
And the crafters? Hah! The crafters are there to add to their stash.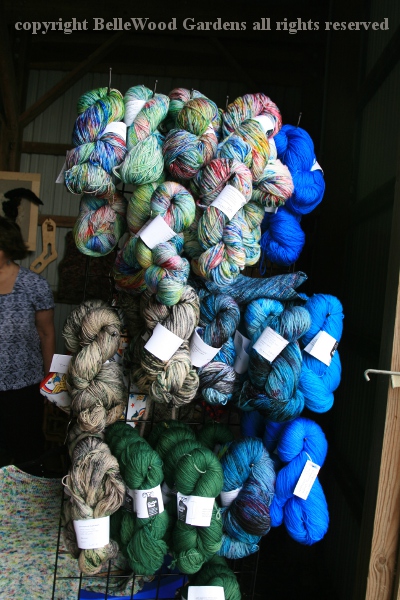 They come to buy yarn,
and more yarn,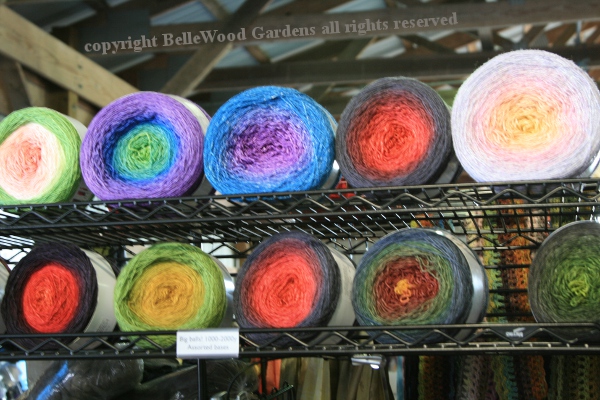 even cakes of yarn,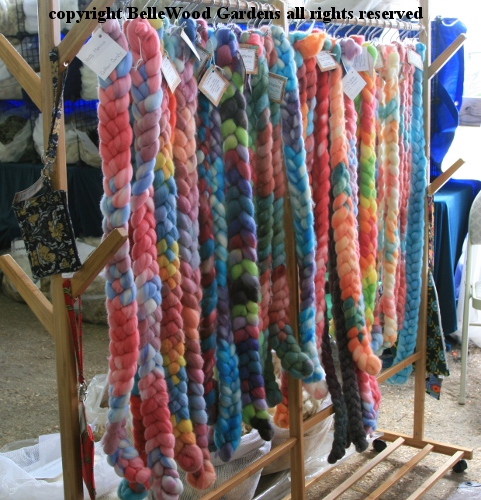 or braids of yarn,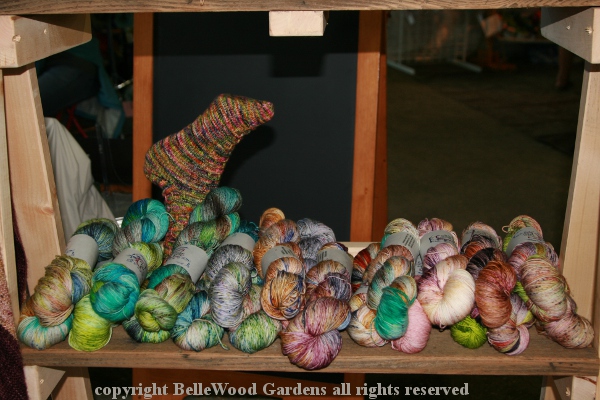 even yarn for making socks.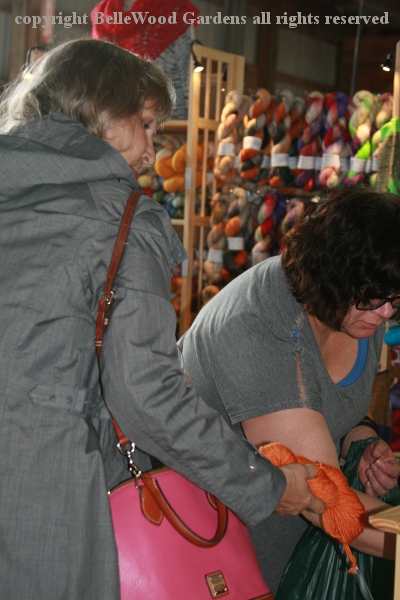 Of course with two barns shared with livestock, the other two
of nothing but vendors, it can be an issue trying to decide
whether to buy this skein. Or keep on looking.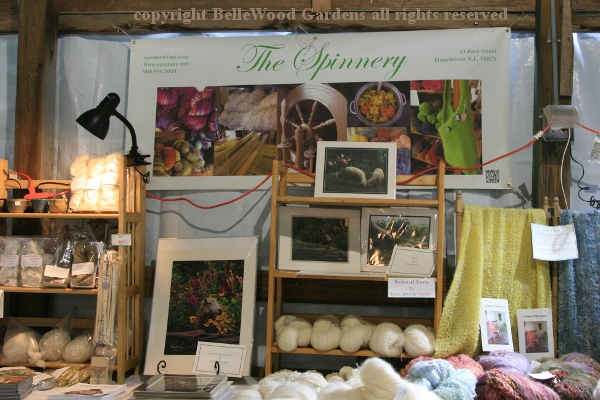 Here's the booth for my LYS, The Spinnery. Betty has something special,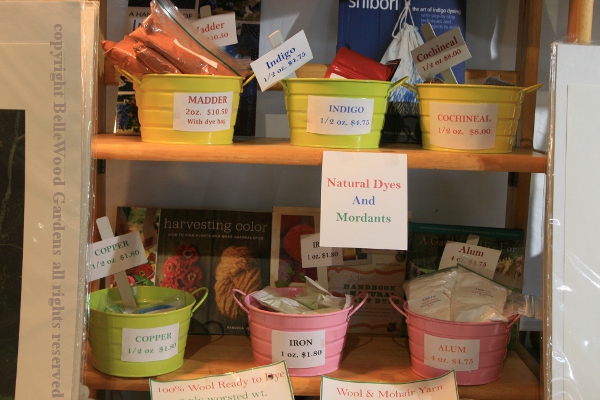 natural dyes and mordants and yarn ready to dye yourself.
And of course she has other yarn shop items too.
It is fascinating to see what else is on offer amongst all the booths.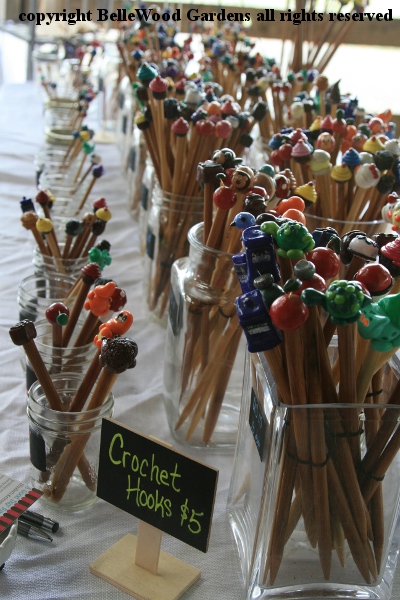 There are custom made crochet hooks with unique toppers.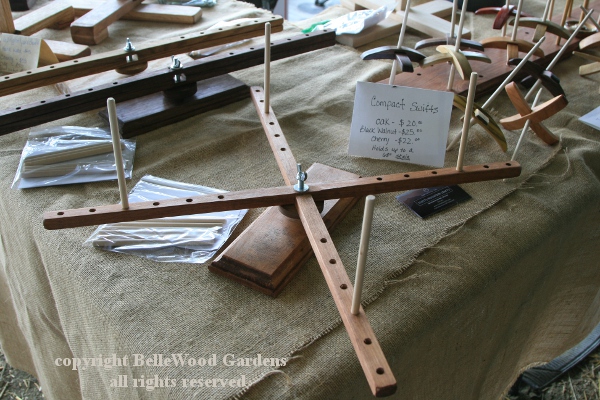 Swifts, hand made from oak or cherry or black walnuts.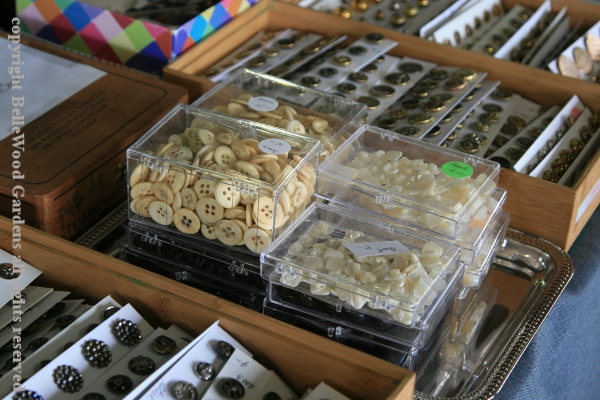 Donna Ledoux makes my grandmother and her button box look
like a piker. Every material, color, size you can imagine. Organized.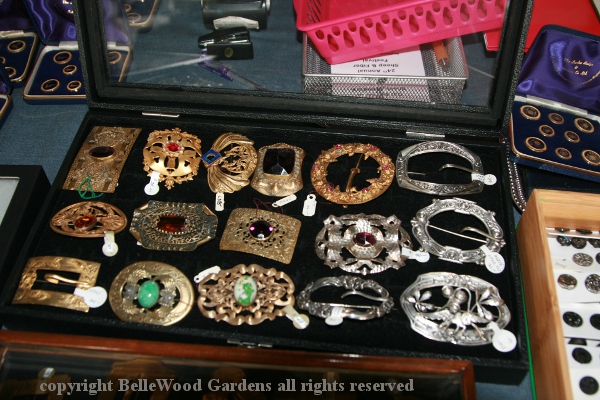 She even has some wonderful antique scarf brooches too.
There are felted catnip mice at one booth,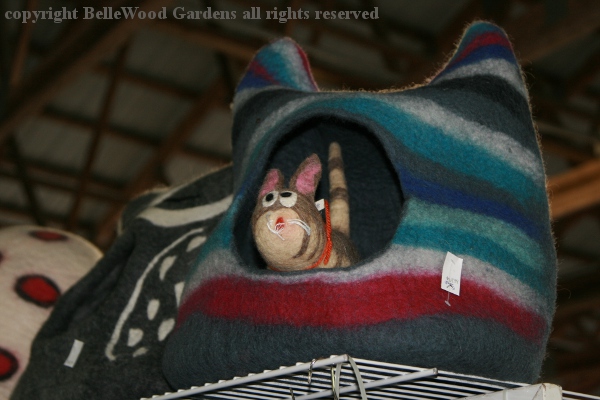 while another has felted houses for cats.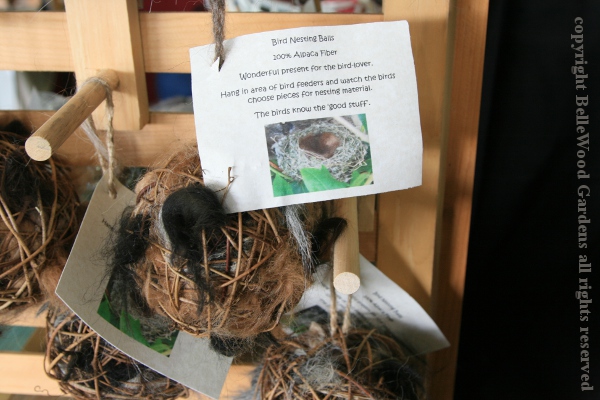 Or, withe balls stuffed with alpaca fur for those upscale nesting birds
And then I saw this happy woman wearing a sheep ear headband.
She doesn't look at all sheep-ish. Wish I'd found one for me.
What a great weekend event. As well as vendors there are sheep at the show, also spinners turning fleece into yarn. And if you missed it - or even if you came - mark your calendars because it will happen again, next year.
---
Back to Top
---
Back to September 2018
---
Back to the main Diary Page