Garden Diary - October 2012
Sunday, 14 October 2012
A Visit to Innisfree, Part II
---
I am so very much enjoying my morning visit to Innisfree. The sky is clearing somewhat, no longer solid overcast. As you can see here I've walked part of the way around Tyrrel Lake, past ledges and outcrops, water trickling over ledges, the terrace, circular grotto, water sculpture, woodland areas and planted trees. A scattering of people are also enjoying their morning here. After all, Innisfree will close for the season on 20 October, less than a week away. And, as always, will be closed on Monday and Tuesday.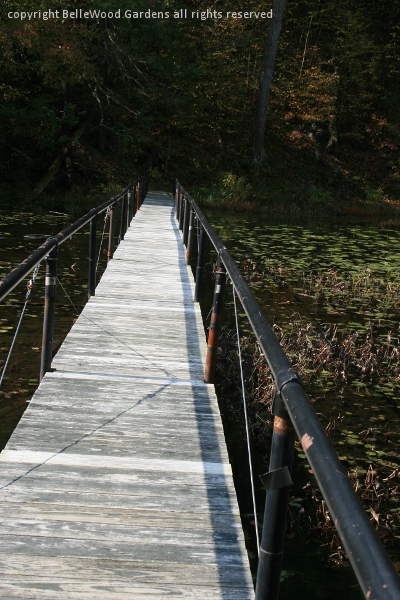 I cross the bridge, turn, and look back. This is a wonderfully simple, sturdy bridge
that crosses the lake relatively close to the water. So easy to look down, see the
water lily leaves and imagine them with flowers of summer. Monet? No, Innisfree.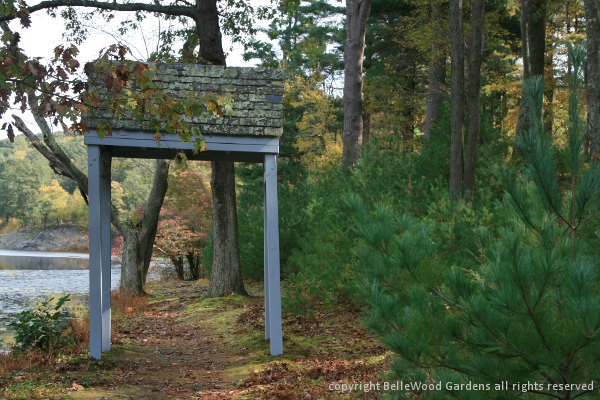 The path around this side of the lake is a simple dirt footpath, scattered with leaves and edged with moss. I come to a . . . . I have not a clue what to name this. Four posts, a lichen coated roof, the posts painted blue. You walk beneath the roof, between the posts to continue on the path. It's not a lych gate, there's no church. Although if you want to say there is a spiritual feel to Innisfree I would not disagree. In any event, the sense of passing through so as to continue is a charming one.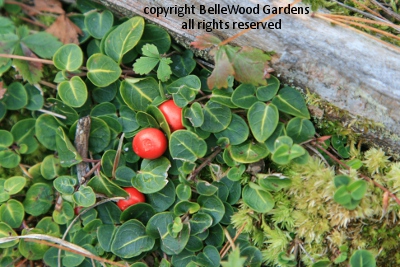 Small plants complement the moss. Partridgeberry, Mitchella repens,
with evergreen leaves and Christmas red berries is a charming little native.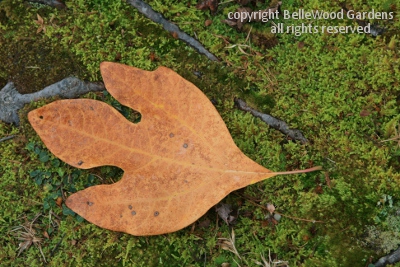 . . . .
A sassafrass leaf, one of the three possible forms (two "thumbs", one, or none) fallen to the carpeting moss. Roots snake through
the cushiony surface. Elsewhere visitors have made small piles of stones, a sign and symbol that they were here, and have passed by.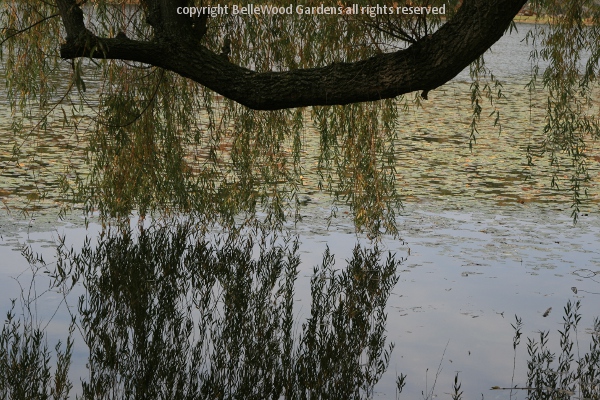 A willow bough bows toward the water, a curtain of fine branches and leaves reaching for their reflection.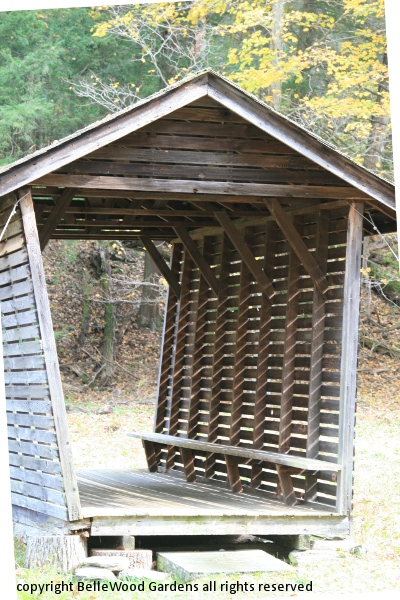 I come to a boggy, soggy area but am able to cross dry shod with a covered bridge made from a corn crib.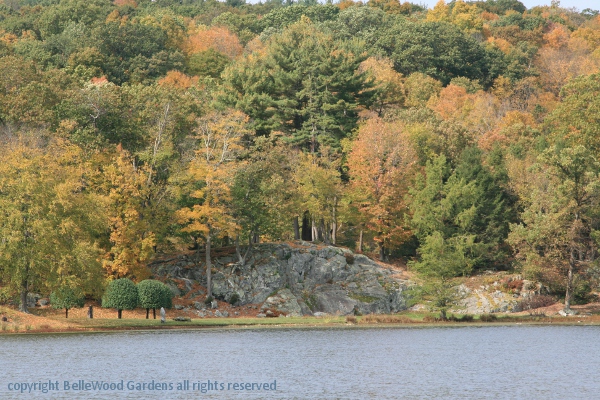 Landscape across the water, view of evergreen trees in green and deciduous trees in faded gold and muted orange.
Swelling outcrop of rock breeching from the soil and exposing earth's bones. And closely clipped trees that say
"Here is a garden. Someone created this, and cares for it. It is not a wild landscape. Innisfree is a garden.'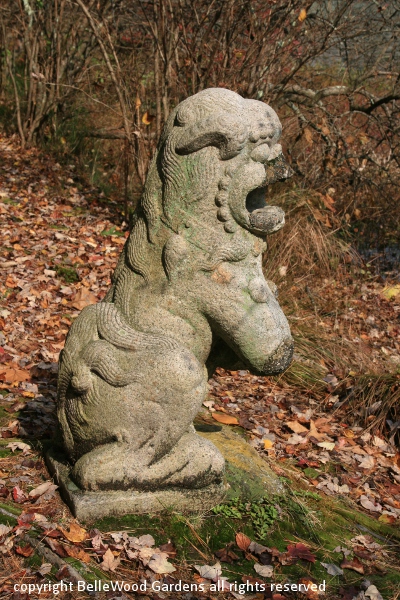 A foo dog, surprising in its placement alone and unaccompanied. No ball. No pup. No temple.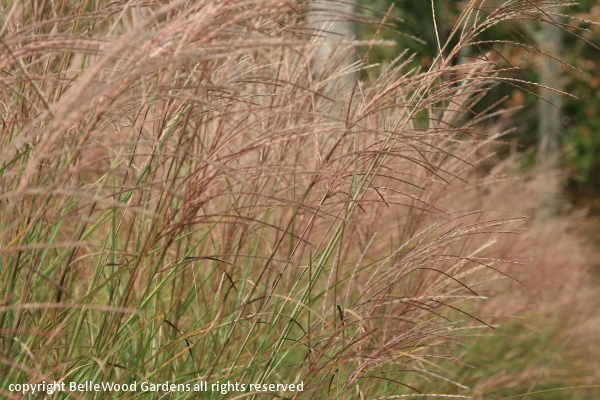 And back to where I entered, passing a sweep of miscanthis combing the wind.
---
Back to Top
---
Back to October
---