Garden Diary - April 2010
---
If you have any comments, observations, or questions about what you read here, remember you can always Contact Me
All content included on this site such as text, graphics and images is protected by U.S and international copyright law.
The compilation of all content on this site is the exclusive property of the site copyright holder.
---
April
---
April Omnium Gatherum
Here's a medley, an assortment of bits and pieces too short for entries of their own which nonetheless caught my attention this month. Hope you will also enjoy these tidbits.
---
Thursday, April 1, 2010
Now that Ubel's Farm Stand has been closed I'm scouting around for another local source for plants.
Chia Sin Farms on Rte 529 in Pittstown, New Jersey looks promising.
It is very early in the season. They look clean and tidy, and all the pots
of grape hyacinths and cell packs of violas look bright and cheerful.
---
Saturday, 3 April 2010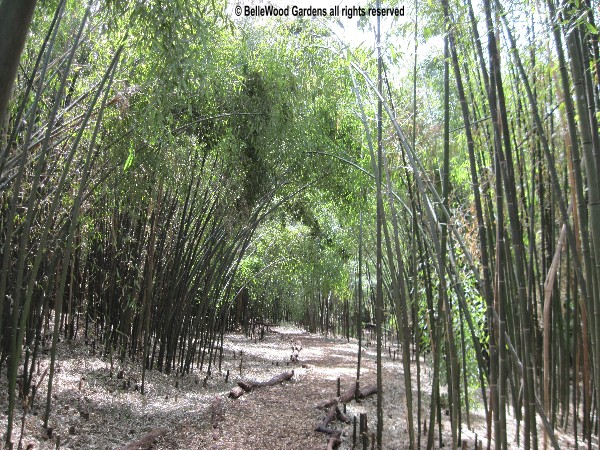 After teaching my class at Rutgers Gardens today I went to the bamboo forest to cut some canes.
---
Sunday, 28 March 2010
There was a recent New York Times article on foraging for daylilies.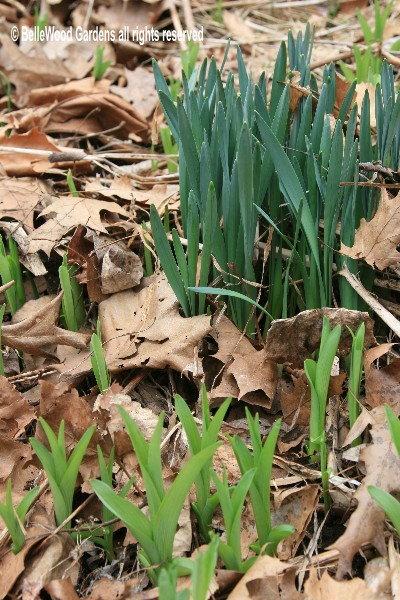 Important, it was mentioned, to distinguish between daylily shoots
and other plants emerging at the same time. Piece of cake, I think.
But then, I visit plants in my garden at all times of year. Above, see
dark green, strap-like poisonous daffodil leaves & pale green daylilies.
Daylily shoots are best before their leaves begin to expand so I scouted
under old oak leaves for sufficient to add to tonight's stir-fry. Good.
.
Wednesday, 7 April 2010
Today I gathered some fiddlehead fern fronds, one of my very favorites when foraging in Spring.
Very easy. Snap off the shoots, rinse under cold water to remove the brown chaff, dry, and saute.
---
Monday, 12 April 2010
Today I removed the winter cover over my hardy bananas, Musa basjoo. Look what I found!
Under the upended plastic garbage can, in amongst the dry leaves - a nice size healthy milk snake.
---
Earth Day, Thursday, 22 April 2010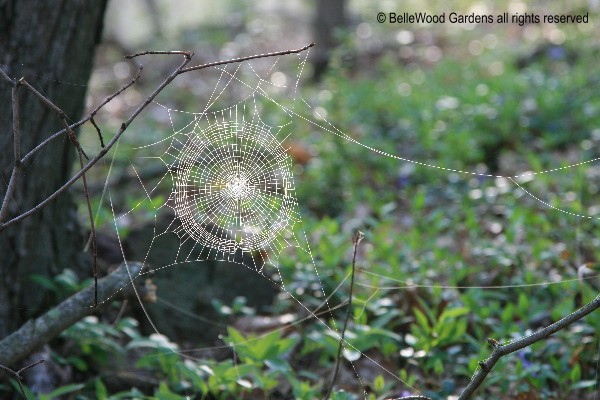 I went walking up into the woods early this morning and found some lovely spider webs.
---
Saturday, 24 April 2010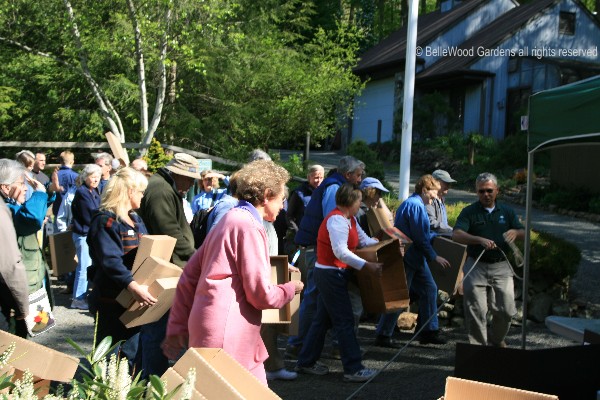 Opening bell (so to speak) for the Leonard J. Buck Garden / Watnong NARGS Plant Sale.
Onward rush the plant-crazed hordes. They slow down at the sales tables and peruse the offerings.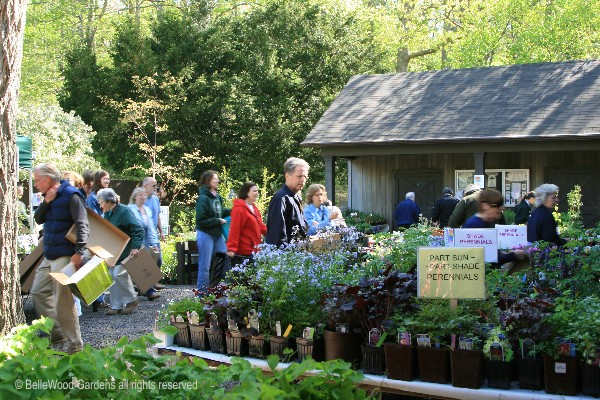 ---