---
---
February 2023
---
Just because this has been a rather mild, basically snow-free winter does not mean flowers have arrived unseasonably early. Small bulbs, food reserves stored underground, hurry into bloom before shrubs and trees leaf out and begin to shade the woodland. But flowers are very welcome, a sign that winter is on the wane and spring is on the way.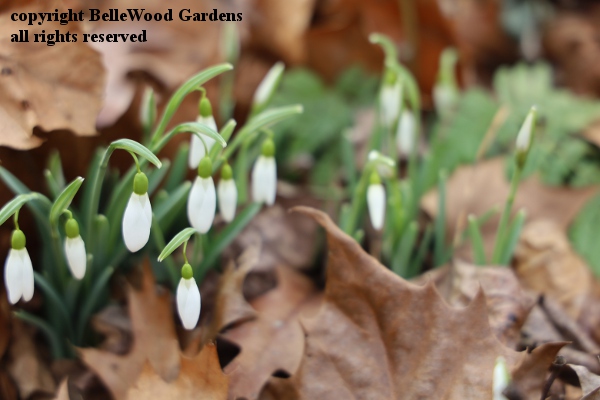 Snowdrops are among the earliest, aptly named schneetropfen, snow piercer, in German.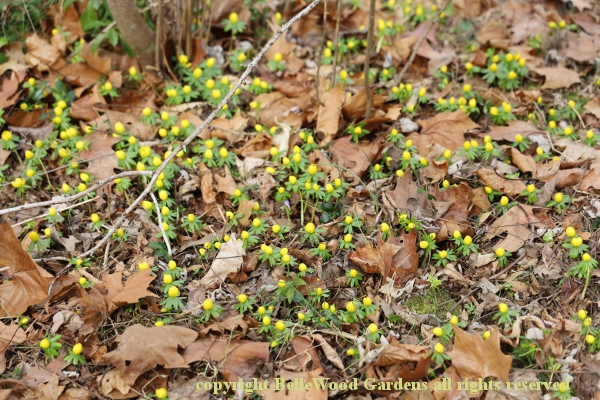 Next is winter aconite, Eranthis hiemalis. Just see how these have multiplied in my woods.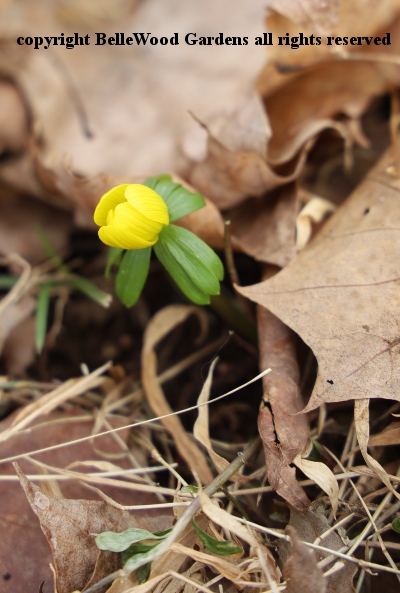 Understand the the dried up little tubers you plant in the fall are often dessicated
to the point of death. The 20% or so that do survive will happily reseed, as you see.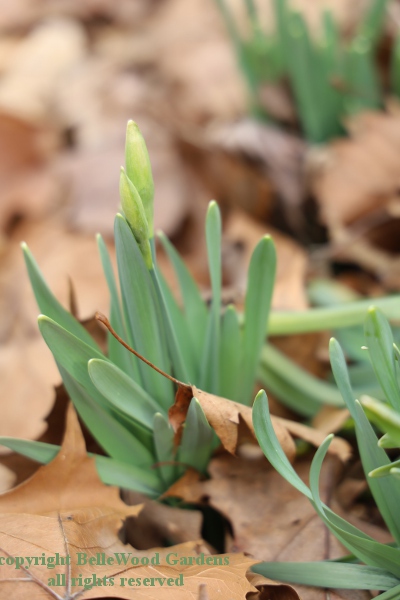 Daffodils, later than these minor bulbs, are showing growth. And this earliest,
Narcissus 'Rijnveld's Early Sensation' has flower buds pushing up too.
At winter's end it is bulbs that arrive first. With certain perennials also early.
Hellebores are certainly frost proof, like this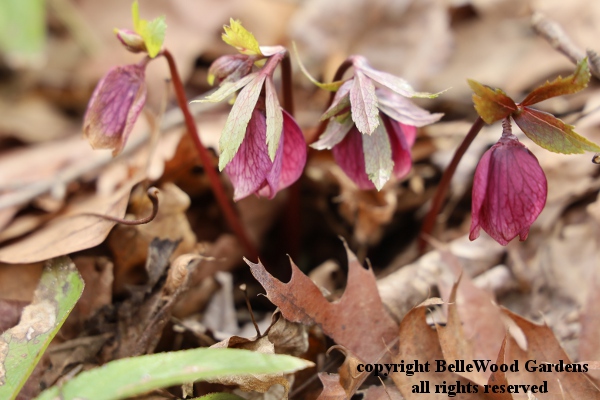 Helleborus Early Purple Group. It's one of the acaulescent, stemless species.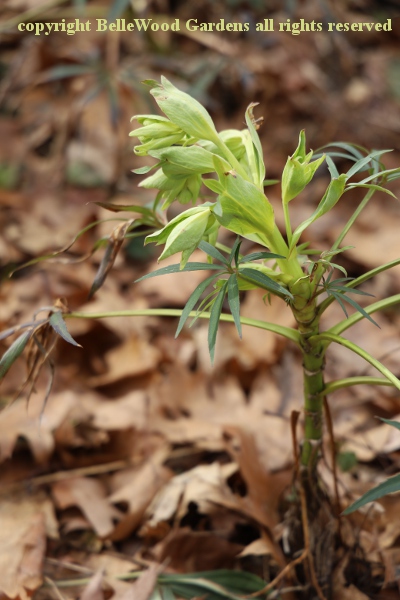 You can easily see the difference in Helleborus foetidus, with its green flowers


clustered at the top of an obvious stem. They were there all winter long.
---
Back to Top
---