.
Garden Diary - November 2023
---
If you have any comments, observations, or questions about what you read here, remember you can always Contact Me
All content included on this site such as text, graphics and images is protected by U.S and international copyright law.
The compilation of all content on this site is the exclusive property of the site copyright holder.
---
November
---
Indigenous or Commercial
Thursday, 2 November 2023
---
Though today enjoyed around the world foods such as tomatoes, potatoes, and corn originated in the Americas. Indigenous.
When I was very young and we summered in Brookfield, Connecticut what we enjoyed was sometimes just immature field corn. There was some commercial breeding and selection. Country Gentleman, introduced in 1890, with white kernels packed in a zigzag pattern and considered more refined than yellow field corn. Golden Bantam was the very first yellow sweet corn, introduced by Burpee in 1902. Today there is
Not the horizon to horizon, mile-by-mile of the mid-West but there is respectable acreage given over to corn fields where I live in western New Jersey.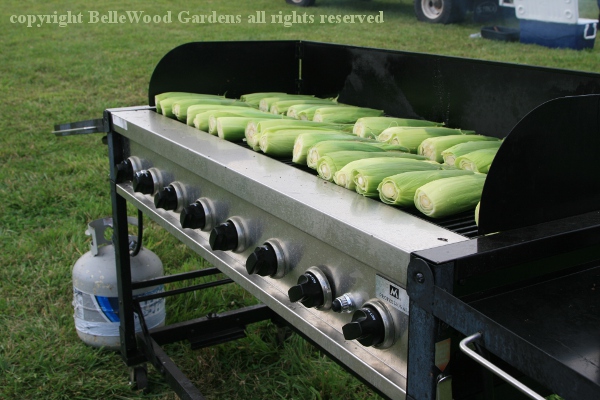 Sweet corn in summer, fresh from the farm and hot off the grill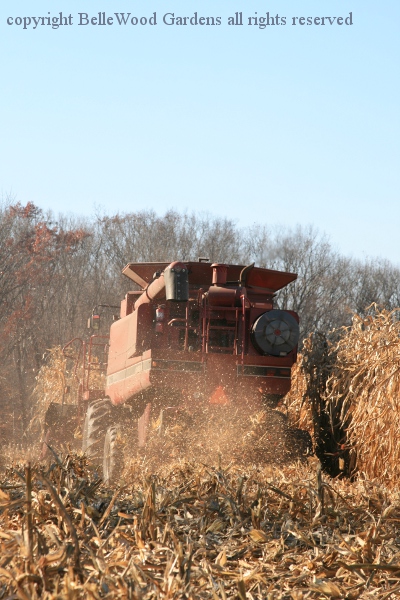 massive machinery harvesting field corn in autumn,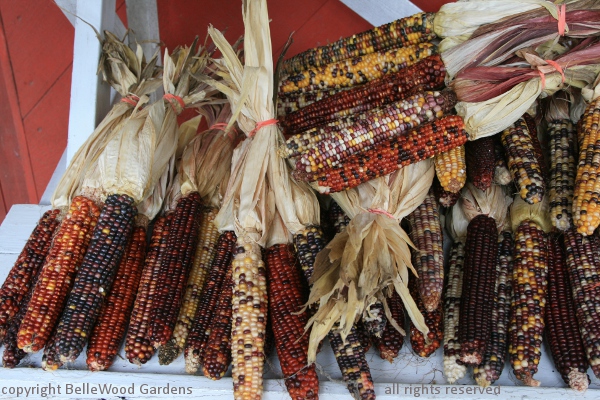 colorful Indian corn for autumn decoration.
---
There's an Online class next Thursday, November 9; 6–7 p.m. ET, offered by the New York Botanical Garden.
Seeds of Resilience with Mohawk Seedkeeper Rowen White
Explore stories from the Indigenous Land and Seed Sovereignty movement, which embodies the vision of sustainable relational agriculture and shares the depth of the cultural dimension of plant biodiversity in North America. Join Rowen White to learn about the collective vision of intercultural healing that emerges when we center Indigenous leadership, ecological knowledge, cultural memory, and sovereignty of living in relationship with the inheritance of land, seeds, and other non-human kin.
Rowen White is a seedkeeper, farmer, activist, and author from the Mohawk community of Akwesasne. She is the Creative Director of Sierra Seeds, an innovative Indigenous seed bank and land-based educational organization located in North San Juan, CA, and founder of the Indigenous Seedkeepers Network, which is committed to restoring the Indigenous Seed Commons. In recognition of her work to create a safer, equitable, and sustainable food world, White received the distinguished James Beard Leadership Award in 2023.
---
Back to November
---
Back to the main Diary Page