.
Garden Diary - May 2022
---
If you have any comments, observations, or questions about what you read here, remember you can always Contact Me
All content included on this site such as text, graphics and images is protected by U.S and international copyright law.
The compilation of all content on this site is the exclusive property of the site copyright holder.
---
May
---
Upcoming in June: The View From Federal Twist, A Trifecta
Saturday, 14 May 2022
---
In June there will be a trifecta of events with a focus on the garden at Federal Twist.
Not a horse race but there are three things - a garden visit, attend an on-line class,
and a book. The first two have specific dates. Read the book when you so choose.
---
James Golden's garden will be open on Sunday, 12 June,
as part of the Garden Conservancy's Open Days program
from 10:00am to 4:00pm. Members $5; non-members $10.
Learn more about Garden Conservancy Open Days
James just mentioned to me that, "We extended the time so the garden
is now open from 10:00 am to 6:00 pm. (I had limited attendance to 100,
which quickly sold out, so we upped it to 300 and extended the hours.)
Also, Frenchtown Bookshop will be here selling books.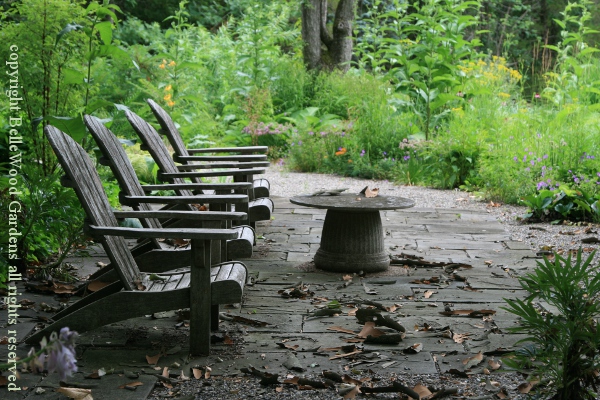 This is a secret garden, a calm, meditative space hidden behind the house where a large, sunny glade offers meandering paths through tall grasses and massive flowering plants from the American prairies.
---
On Wednesday, June 29, 2022 James will present an on-line class
for the New York Botanical Garden adult education department
from 11:00am - 12:00pm Session Number: 224LAN810O
Non-Member: $29 / Member: $25 Registration is now open.
Please visit nybg.org/adulted or call 718.817.8720 to register
Using gorgeous images from his newly released book, The View From Federal Twist, featuring his New Jersey home garden, James Golden shares how to design for a garden's intangible aspects, its atmosphere, mood, ecology, and character of place.
---
Should you want to explore before you arrive, either for the garden visit
or the NYBG lecture, consider getting the book and delving deeper. Or,
after the class, after the lecture, buy the book to enrich your memories.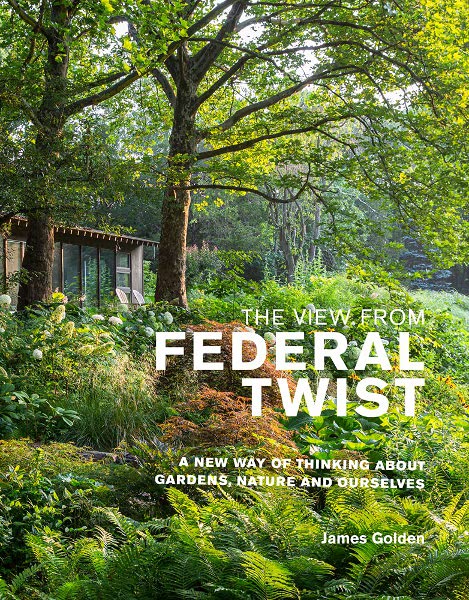 image copyright Claire Takacs
The View From Federal Twist:
A New Way of Thinking About Gardens, Nature and Ourselves
Hardcover, UK 28 October 2021 / USA on 1 March 2022
Filbert Press, ISBN: 978-1-9997345-7-2 USA $55
---
Back to Top
---
Back to May
---
Back to the main Diary Page