.
Garden Diary - February 2022
---
If you have any comments, observations, or questions about what you read here, remember you can always Contact Me
All content included on this site such as text, graphics and images is protected by U.S and international copyright law.
The compilation of all content on this site is the exclusive property of the site copyright holder.
---
February
---
Barbecue at the Quakertown NJ Fire Company
Sunday, 13 February 2022
A small sign of improvement, a welcome return to how things used to be, pre-covid. The Quakertown NJ Fire Company has its Superbowl Sunday barbecue available. Of course there are changes - takeout only, for example. But that has always been a popular option. I place our pre-order for a half rack of ribs and a dozen wings, then count down the days and hours.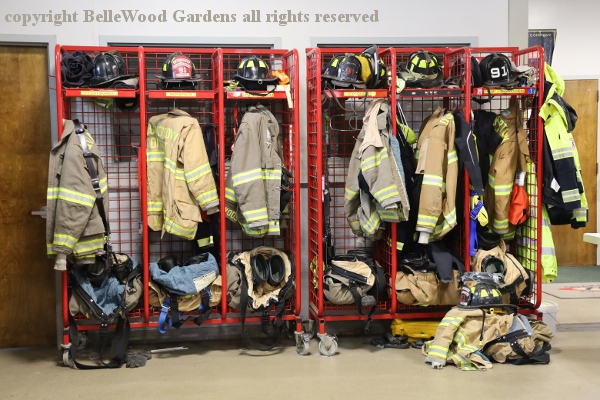 Pickup is in the fire station, along with fire trucks and fire fighters gear.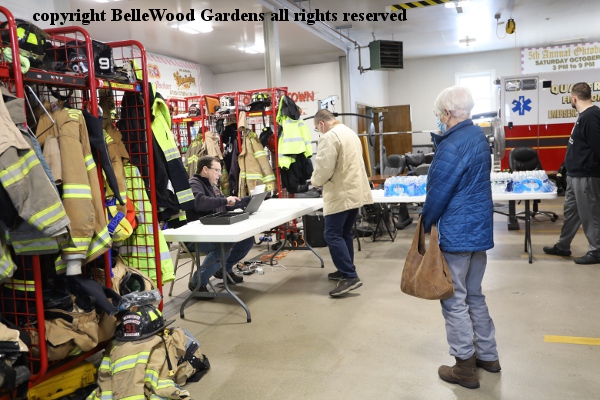 People line up by their time slot - grouped by 15 minute intervals. It's efficient -
give your name, order confirmed, pay by credit card, exact cash or check and
your order is brought out from in back where ribs, wings and sides are bagged.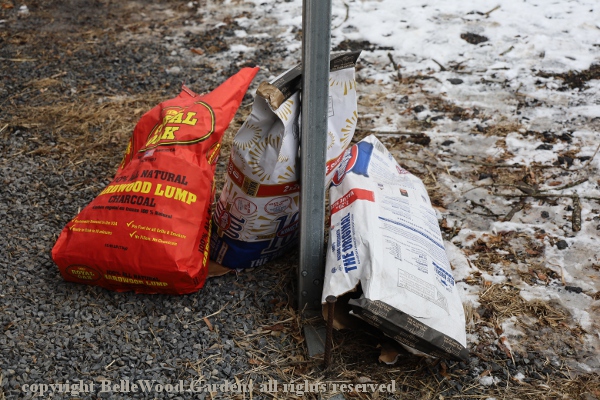 Barbecuing began at 7:30 a.m., which is when the fires were lit. It's now 12:30 p.m. Ribs are done, wings are still on the grill. Come, let's drive back and have a look. And take some pictures.

Ribs came off about an hour ago, wings are still in production.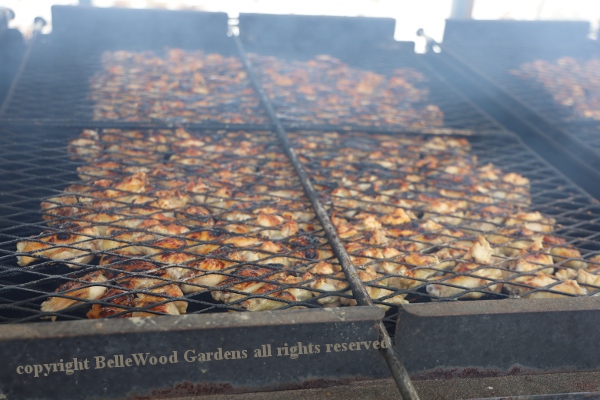 Wings are locked, one layer deep, in grills over the barbecue cart.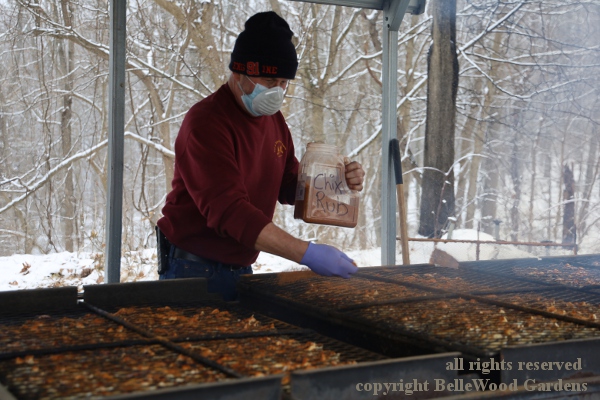 Spicy chix rub is generously sprinkled over the wings. There are
several grill units which means not all the wings are ready at once.

And each grill unit can be flipped separately, so they cook evenly.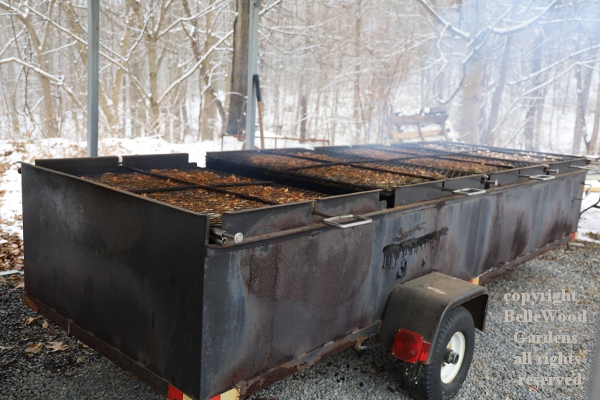 The barbecue cart is a massive but mobile unit. It can be towed to off-site picnics,
even loaned to a different fire company that is having an event but needs a big grill.
Thoughts of delicious barbecue as the aroma wafts about.
No, I'm not drooling. Almost, but not actually.

I ordered a half rack of ribs and a dozen wings with sweet chili sauce.
Other options would have been wing sauce or barbecue sauce.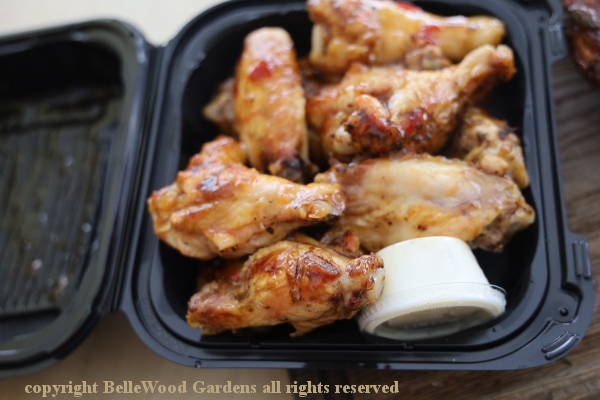 Nice meaty wings. Good, but I think barbecue sauce next time.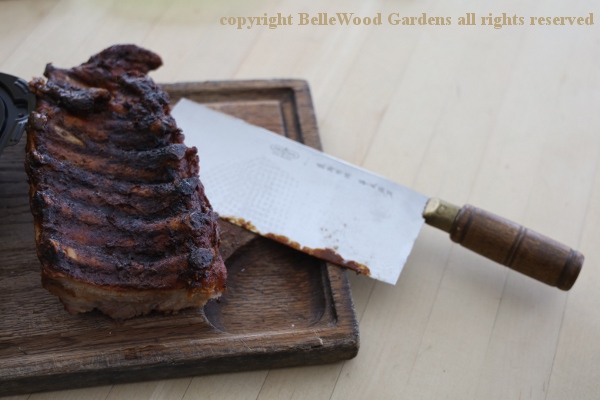 Unless we decide to just get a full rack of ribs and skip the wings.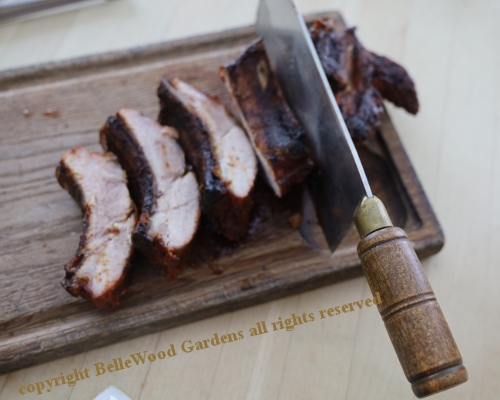 Because those meaty, perfectly cooked ribs are just so wonderful!
---
---
Back to Top
---
Back to February
---
Back to the main Diary Page