.
Garden Diary - September 2021
---
If you have any comments, observations, or questions about what you read here, remember you can always Contact Me
All content included on this site such as text, graphics and images is protected by U.S and international copyright law.
The compilation of all content on this site is the exclusive property of the site copyright holder.
---
September
---
Unearthing the Secret Garden: The Plants & Places That Inspired Frances Hodgson Burnett
A book review
Wednesday, 29 September 2021
---
Books tell stories. Some are factual, others imaginative. What should we call it when someone writes the factual story behind a fictional book. Is it the biography of a story? It seems to me that this is what my friend Marta McDowell has done with her most recent book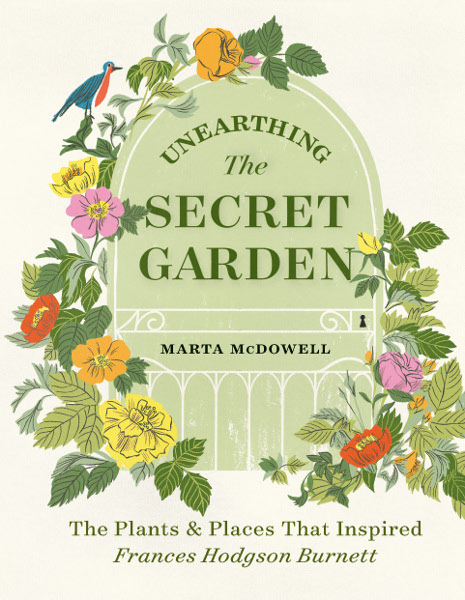 Unearthing the Secret Garden: The Plants & Places That Inspired Frances Hodgson Burnett
Beloved by gardeners young and old, The Secret Garden tells the story of Mary, who upon the death of her parents comes from India to Misselthwaite Manor in Yorkshire to live with her widowed uncle. An unhappy child, one day she discovers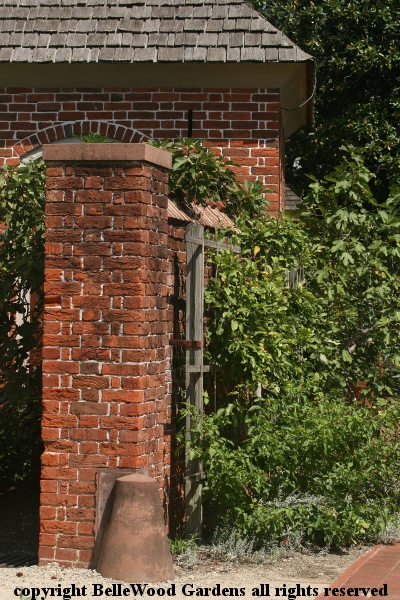 a door in a wall. It leads to an abandoned garden, where Mary finds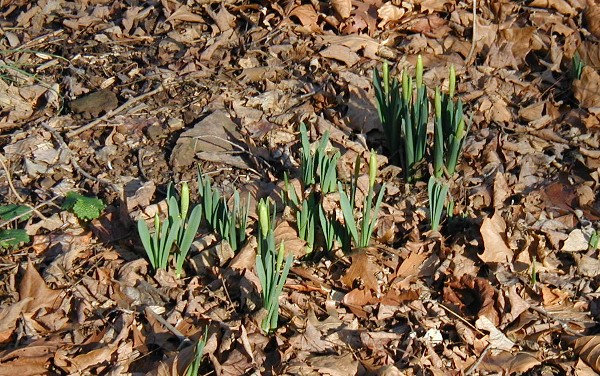 some sharp little green points pushing through weeds and grass. She clears around them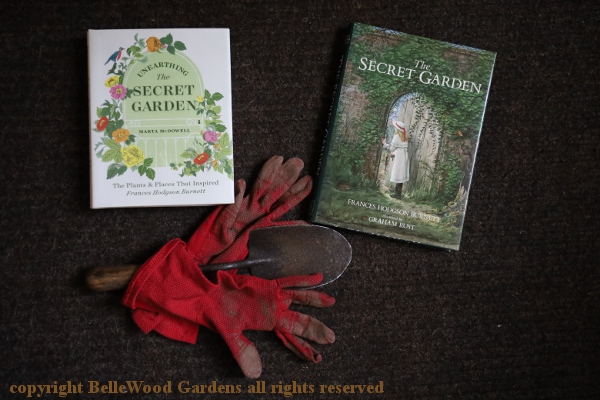 and the hidden, secret garden begins to come back to life, loved and tended once more.
When I teach a class about bulbs and ask "has anyone read The Secret Garden?" hands shoot up as people smile. A friend told me about reading it to her daughter. But who was Frances Hodgson Burnett who wrote this book that resonates so, for me and many others. Unearthing the Secret Garden shares the life and times of Frances Hodgson Burnett with us, accompanied by period and contemporary photographs of plants and gardens and yes, the author herself as well as illustrations from various editions of The Secret Garden.
In four parts, Marta's book looks first at Burnett's life before the secret garden, then inside it, followed by after the secret garden, and concludes outside it. Surprised? You should not be. After all, she had a life - a childhood, a family, marriages, children, friends - and gardens. Thoroughly researched but never reading as a dusty tome, there's an interesting annotated list of Burnett's plants, another of sources and citations. Does that sound dull? It should not because Unearthing the Secret Garden brings Burnett to life as someone the reader would happily meet, in or out of her various gardens, to sit in the shade with a cheerful robin nearby while talking of roses and flowers and life.
A popular instructor at The New York Botanical Garden, speaker to garden clubs and horticultural organizations here and abroad, you can find more about Marta Mcdowell and her other books here.
---
Unearthing the Secret Garden
The Plants & Places That Inspired Frances Hodgson Burnett
by Marta McDowell
published by Timber Press
Hardcover, ISBN: 978-1-60469-990-6
published 2021, $25.95
A review copy of this book was provided by the publisher.
---
Back to Top
---
Back to Book Reviews 2021
---
Back to September
---
Back to the main Diary Page