.
Garden Diary - May 2021
---
If you have any comments, observations, or questions about what you read here, remember you can always Contact Me
All content included on this site such as text, graphics and images is protected by U.S and international copyright law.
The compilation of all content on this site is the exclusive property of the site copyright holder.
---
May
---
Repotting Rabbit Foot Fern
Monday, 14 May 2021
---
Rabbit foot fern is the common name for Davallia fejeensis. Unless what I have is the very similar white paw fern, Humana tyermannii. But since I bought it in Wal-Mart, of all places, I'm not positive of which it actually is.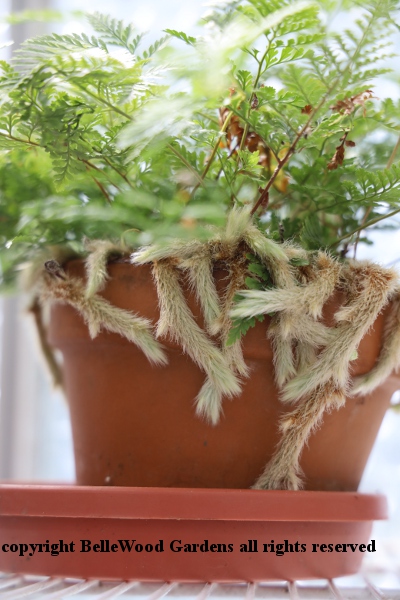 Regardless, as you can see it has furry white rhizomes that drape
down over the side of the pot without actually attaching to the clay.
I decided it should be repotted before the pot became even more entangled.
Possibilities: a larger pot, divide and have two pots, or . . . something different.
I have this piece of looks-like-driftwood that in a heavy rainstorm had washed down
a water channel and wedged itself into the culvert. It was too attractive to discard.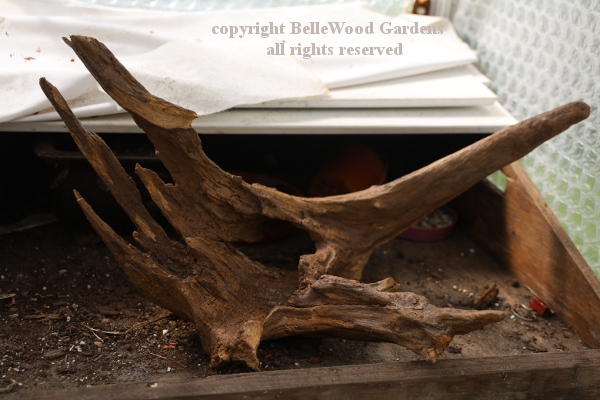 Aha! I will use it to repot the rabbit foot fern. Two coats of deck sealer, now ready.
The opening goes right through. Something was needed to keep soil in place.
I trimmed a piece of sheet moss to size, and soaked it in water for flexibility.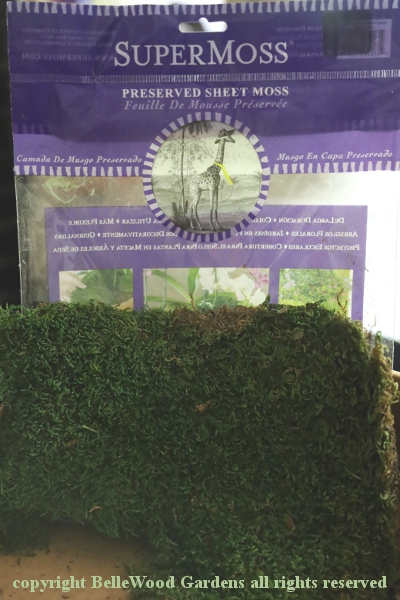 Wedged into place, I then cut fiberglass window screening to similar size and
fitted it tightly to the sheet moss "stopper." The potting mix stayed in place.
And voilá, a delightfully natural looking rabbit foot fern in / on driftwood.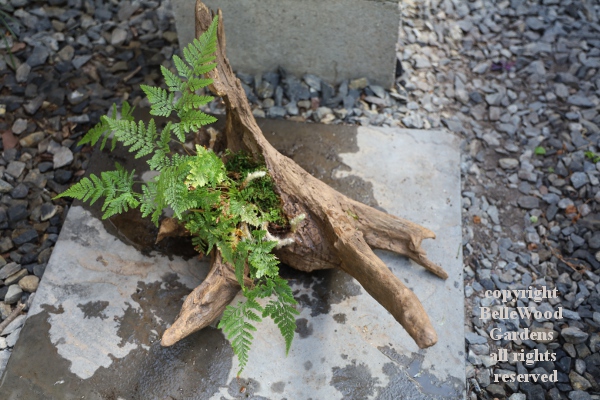 It is awkward to water but in the greenhouse there is no problem splashing
around. And I did divide the fern so there's another piece, in a pot. Looks good.
---
Back to Top
---
Back to May
---
Back to the main Diary Page