.
Garden Diary - November 2021
---
If you have any comments, observations, or questions about what you read here, remember you can always Contact Me
All content included on this site such as text, graphics and images is protected by U.S and international copyright law.
The compilation of all content on this site is the exclusive property of the site copyright holder.
---
November
---
Farm Animals at Howell Living History Farm
Saturday, 6 November 2021
---
A turn of the century farm, that's the previous, the 20th century farm, operated on horsepower.
Howell Living History Farm, 1890 to 1910, uses draft horses for the necessary plowing of fields.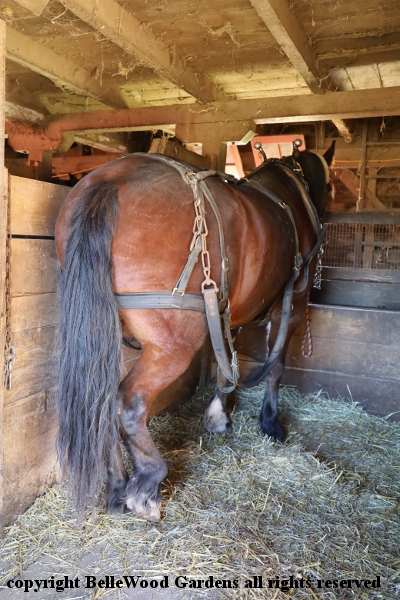 The teams of draft horses are in the barn, waiting for visitors to admire them.
Teams are always partnered together. This is Jeb. He is partnered with Tom.
What does it take to "fuel up" a team, to energize the horsepower?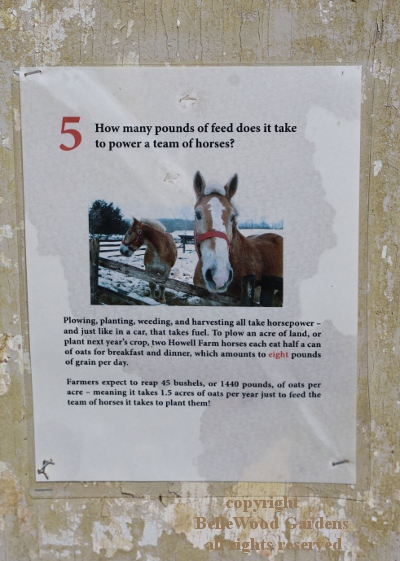 Work horses are bought from the Amish, in Pennsylvania. They buy and sell horses, keep them on their farms as long as they can work. Then the horses go to auction but not to another farm.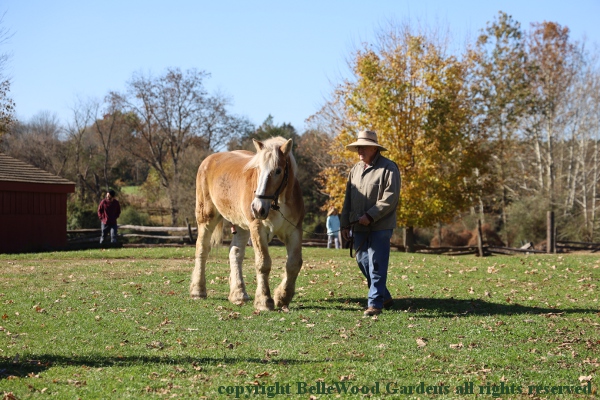 This is Chester. He is an elderly pensioner, here at Howell. He is about 30 years old, which is elderly for a horse. Doing better, now that he has recovered from the unexpected death of his team mate, Jack, two years ago. That was depressing, along with being retired from working and the absence of visitors when the farm was closed because of covid-19. Today we'll just call Chester an ambassador, enjoying a walk in the sunshine and admiration from the visitors.
This is Nutmeg, a charming Jersey X Brown Swiss cross. I'm told she gives wonderful milk. She's a transient, here at the farm for about six weeks. I would love a program on making cheese.

There are three not so little pigs here at the farm. Today they receive treats from
visitors, who may toss them a cup's worth of pomace from today's cider making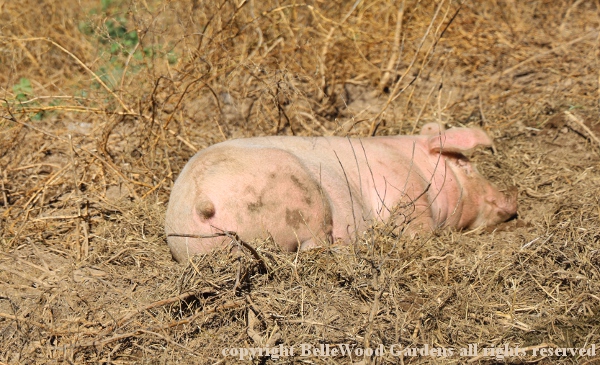 I watched this pig walk over to this patch of weeds. Poke its snout into the soil,
dig with its front trotters. Scoop a small hollow and lay down to nap in the sun.
It was joined by the spotted pig for a nap à deux. The third little pig got pomace.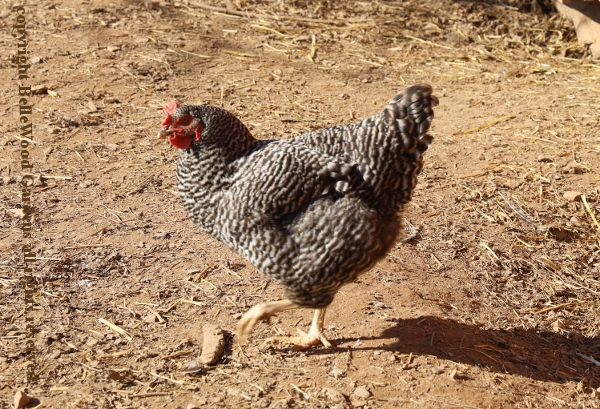 For as long as I have been visiting the farm it has had a flock of Barred Plymouth Rock hens, a heavy breed dating back to the 19th century, that lays lovely brown eggs.
With Share the Harvest and a focus on raising crops for distribution to food banks and pantries it was realized that some source of protein was especially in demand. An extra flock of chickens was purchased to increase egg production. Pullets, young hens, begin to lay at about 5 to 6 months of age, sooner in summer with its longer days. A hen will lay about four eggs per week, or 200 to 220 eggs per year.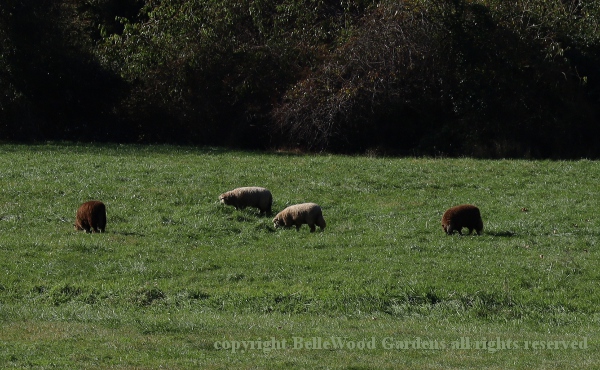 There is a flock of about 30 sheep. Much of the time they are drifting
over the pasture like great woolly clouds as they graze the green grass.
Sheep need sheared in spring, before lambing. Each fleece, when washed, carded, then spun into yarn, produces about six, 200-yard-long skeins of wool. That's enough to make six scarves, a dozen pairs of mittens or a dozen hats. Volunteer knitters are provided with yarn, making hats, mittens, socks and scarves for donation to those in need of warm woolen items for the winter.
A living historical farm with much for everyone of any age to enjoy.
---
Back to Top
---
Back to November
---
Back to the main Diary Page