.
Garden Diary - August 2021
---
If you have any comments, observations, or questions about what you read here, remember you can always Contact Me
All content included on this site such as text, graphics and images is protected by U.S and international copyright law.
The compilation of all content on this site is the exclusive property of the site copyright holder.
---
August
---
About Making Ink, A Forager's Guide to Natural Inkmaking
Saturday, 14 August 2021
I forage for delicious wild foods such as fiddleheads, elderberries, daylillies and more.
Wild dye stuffs such as pokeweed berries, black walnut hulls and bark, to dye yarn.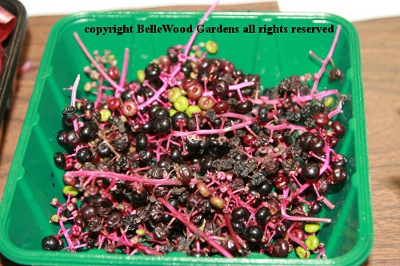 .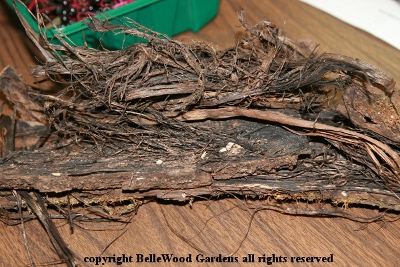 So when I received notice of Make Ink: A Forager's Guide with Jason Logan on August 14 & 21; 11 a.m. EDT, online, a New York Botanical Garden class on the making of ink from foraged material it caught my attention. From the foraging aspect, rather than the ink.
The class Zoomed in, and Jason Logan was ready for us, standing under his Toronto neighbor's black walnut tree. I'll share some highlights from the 3 pages of notes I took from today's class.
Ink is made up of two key parts: the pigment and the carrier. Plant or tannin inks are extracts from various plants. Most of what was discussed and demonstrated today was black walnut hulls with the color extracted in water. Other nuts, also acorns, make a good ink.

Chop the black walnut hulls

Cover with an equal quantity of water

Simmer in a stainless steel pot - copper or aluminum can react with the dye material

Boil over heat (I think Jason meant bring to boil then strong simmer?) for a few hours

Or use sun power and leave in the sun for several days. Query - is a glass jar better for this?

Use test strips of watercolor paper to determine intensity of color. When desired
intensity is reached, filter through strainer or - better - funnel lined with coffee filter.

Notes: Black walnut ink does not need a binder such as gum arabic but that will improve flow.
Black walnut ink will grow mold. Sterilize bottles before adding ink and keep tightly capped.
A whole clove dropped into the ink will deter mold. Jason prefers this to essential oil such as
oil of thyme because oil and water do not mix well, even just a drop or two of essential oil.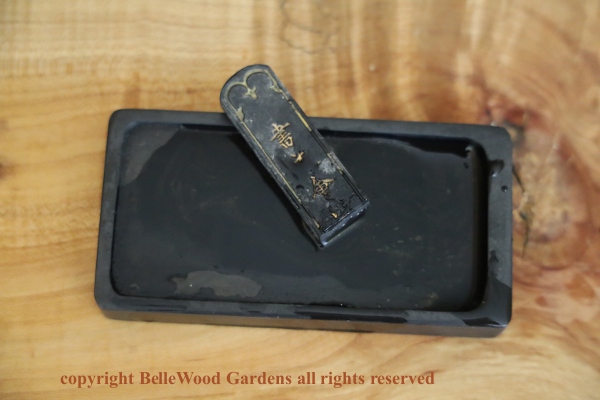 Soot or charcoal mixed with binders such as gum arabic. These soot inks stored as dry cakes.
One classmate showed an Altoids tin in which she had put some twigs, closed tightly and
then heated - I think on a barbecue grill. In the absence of air the twigs became charcoal.
We have an assignment for the second class, on Saturday, 21 August. We are to Make Ink!
Jason suggested various options ranging from produce in the kitchen or grocery store:
red cabbage sliced up, boiled with salt and white vinegar (cleaning vinegar is stronger)
spices such as turmeric, extract using alcohol (Everclear is O.K., we're not making cocktails)
Or go out and forage in the garden or the wild:
deeply colored flowers, copper (all copper pennies, wire, pipe), rusty nails, or black walnuts.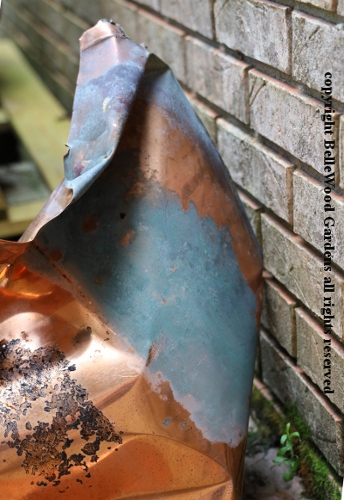 .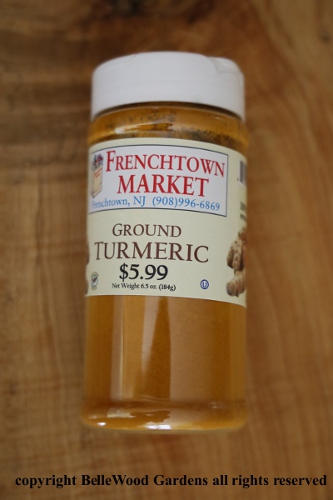 Check online for the New York Botanical Garden's Adult Education department's wide range of topics from botanical art and illustration, floral design, horticulture, landscape design, and more. They range from one day personal enrichment classes to certificate level courses. Even topics you might not have thought of, such as making ink.
Gratis registration for this class was provided by the New York Botanical Garden.
Perfect timing! My review copy of Jason Logan's book,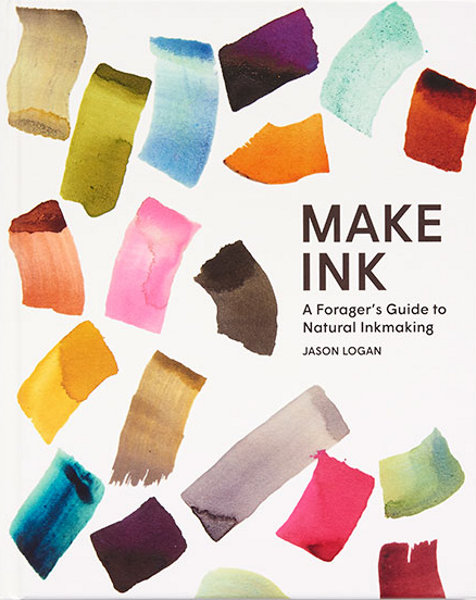 image courtesy of Abrams publishing
Make Ink, A Forager's Guide to Natural Inkmaking
was just delivered this afternoon!
---
Back to Top
---
Back to August
---
Back to the main Diary Page