.
Garden Diary - February 2020
---
If you have any comments, observations, or questions about what you read here, remember you can always Contact Me
All content included on this site such as text, graphics and images is protected by U.S and international copyright law.
The compilation of all content on this site is the exclusive property of the site copyright holder.
---
February
---
Superbowl Sunday Barbecue at Quakertown Fire Company
Sunday, 2 February 2020
---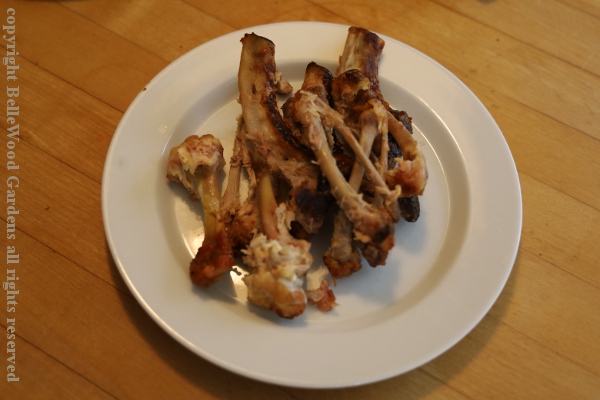 Bare bones. Finger lickin' good. What was on the bones, two different kinds of bones? It was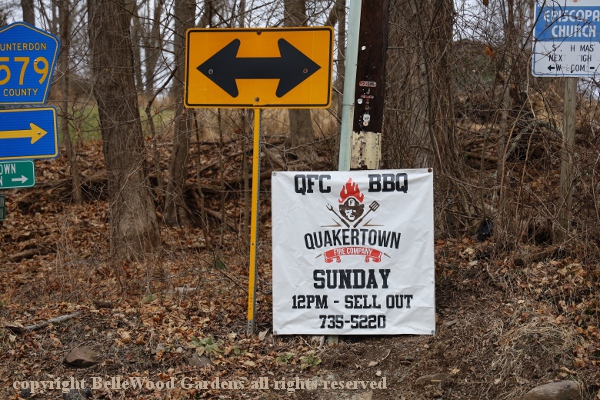 Superbowl Sunday barbecue at the Quakertown New Jersey Fire Company.
I'm not especially interested in sports. But the local fire station is heating up the grills with 150 racks of spareribs . . . 3200 plus wings . . . 75 chicken quarters . . . plus barbecue brisket and sides of baked beans, applesauce, potato chips - the cooks are taking it to another level today!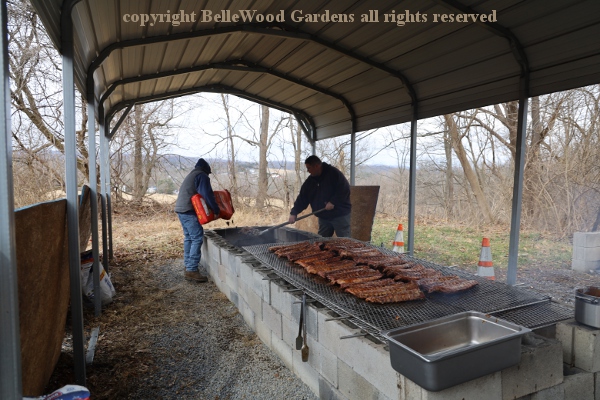 I decide to get there early so I can photograph the pit crew in action. Not as early
as they did, arriving at 7:00 a.m. to build the fires to beds of hot and glowing coals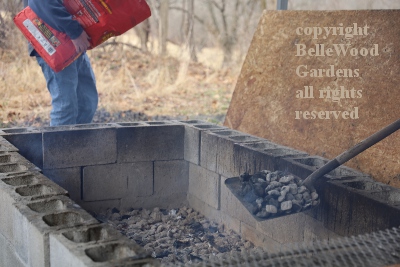 constantly shoveling in more and more charcoal briquettes,
then smoothing them out to keep things nicely, evenly cooking.
Different fire pits for different meats, which require different levels of heat.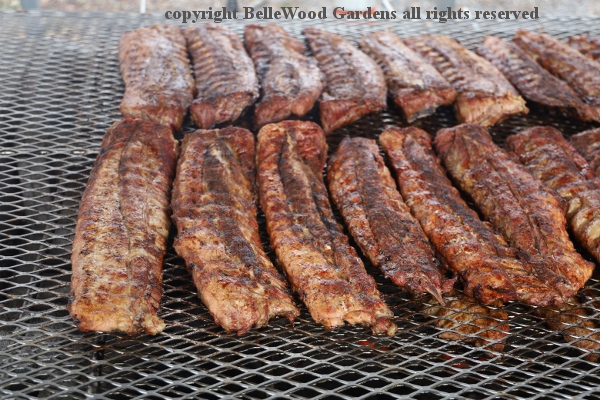 Ribs cook longer, more slowly, basted with sauce that they've been marinated in.

Chicken quarters cook more quickly, and the wing sections more quickly yet.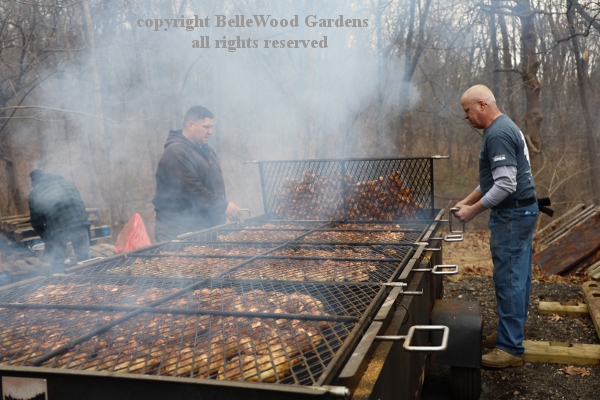 Wings come with options - you may choose traditional barbecue sauced wings, sweet chili,
or mango habanero, all of which come with creamy blue cheese dressing and celery sticks.

An instant read thermometer is used to be sure the chicken is at the food safety temperature.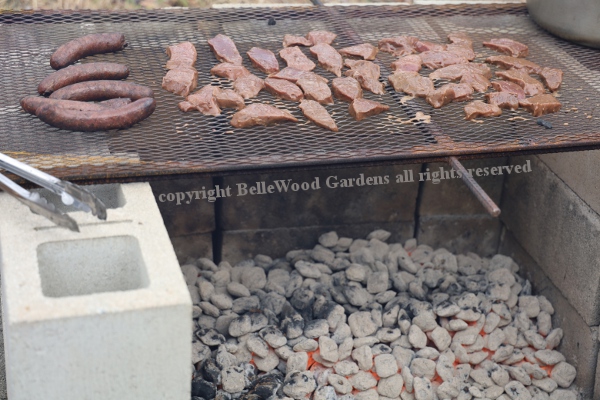 The pit crew won't go hungry - there's venison sausage and backstrap on a separate grill.

The fire company's pickup is used to shuttle barbecue up to the fire house for the
eager purchasers. Not sure why the fire truck is down here but it sure is beautiful.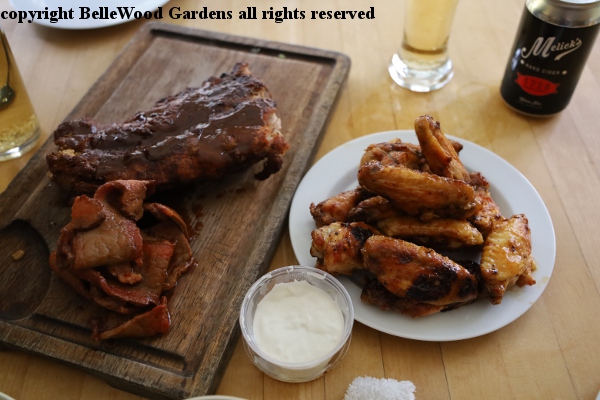 Home I go. Set out the 1/2 rack of ribs, the mango habanero wings, and the brisket,
no bun. I had made coleslaw earlier in the morning, we have the baked beans. And
to drink we have Melick's hard cider, which is just the right beverage with barbecue.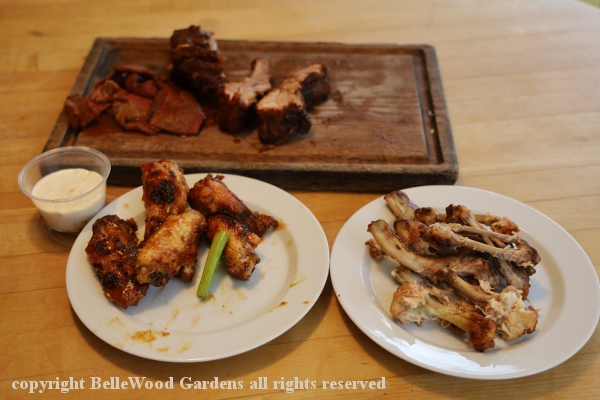 Paper towels, two wet washcloths, two eager eaters, and this is what was left.
The few remaining ribs and wings will reheat nicely. I'll cut up the brisket and
add to the barbecue beans, reheat, then serve on toast, sort of Brittish style.
Like I said, not much interest in sports. But I was very happy to drive over, get a half rack of ribs and their semi-spicy mango habanero chicken wings, and call it good. Now must wait for several months, until the Quakertown Fire Company again does another of their inimitable barbecues.
---
Back to Top
---
Back to February
---
Back to the main Diary Page