.
Garden Diary - June 2020
---
If you have any comments, observations, or questions about what you read here, remember you can always Contact Me
All content included on this site such as text, graphics and images is protected by U.S and international copyright law.
The compilation of all content on this site is the exclusive property of the site copyright holder.
---
June
---
Flowers Around Town in June
---
Since the seriousness of covid-19 became apparent early in March people have pretty much been isolating at home, other than expeditions shopping for groceries and similar necessities. Occasionally I drive or Himself drives me in a loop around town to photograph what's in flower. I take some images from inside the car, others from just outside the car. Fewer vehicles on the road, occasionally an infrequent person walking or bicycling. Let me share what I have seen.
There are links to other months and their flowers at the bottom of this entry.
---
Friday, 26 June 2020
This is becoming a routine - it is Friday so I make a properly socially distanced visit at Janet's.
Today it was two large trees along Route 519 that I saw and photographed while going home.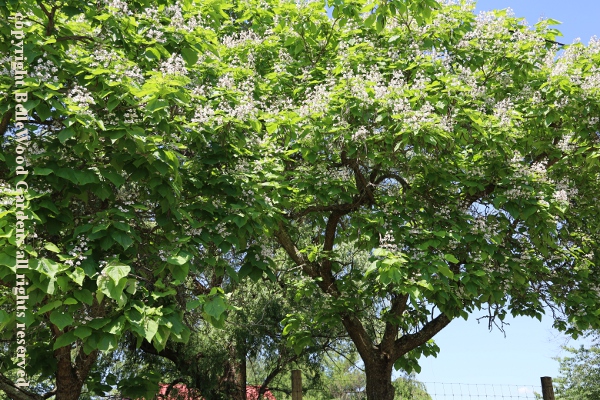 First were a couple of catalpa, Catalpa bignonioides, with large
spade-shaped leaves and spire-like trusses of mostly white flowers.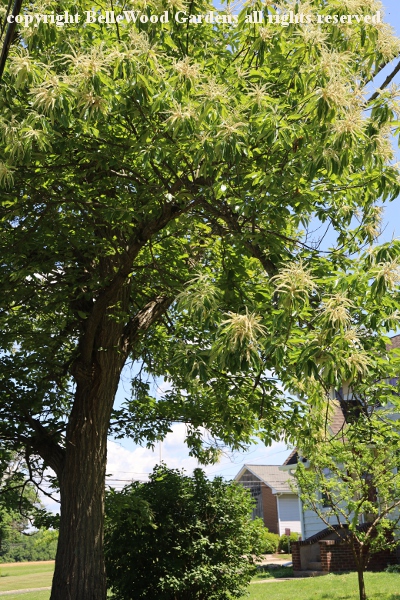 Then, a sweet chestnut, also known as Spanish chestnut or just plain chestnut,
Castanea sativa, in someone's front yard. Catalpas are native. Not so this exotic.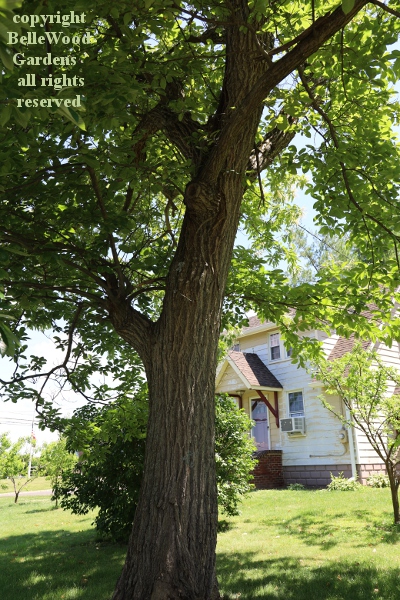 Deeply furrowed bark lends interest with its patterning.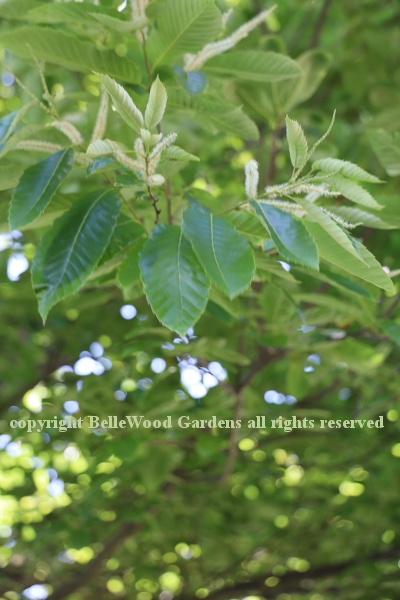 Lustrous dark green leaves, finely toothed along the edge.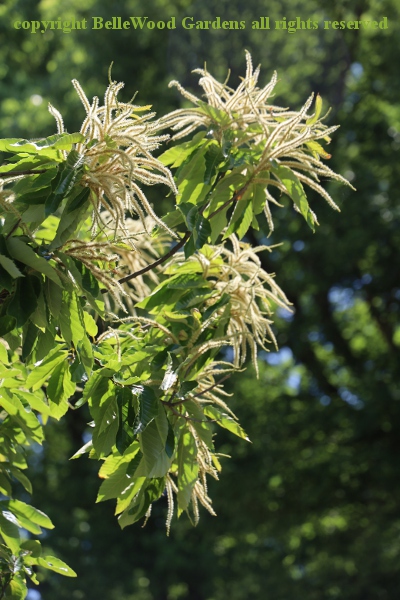 And fuzzy catkins, clusters of flowers - male above and
female in the lower part. There's a problem - flowers on
a single tree are largely self-incompatible. Need at least
two trees for a crop. Spiny husks make gathering a pain.
---
Friday, 19 June 2020
Another Friday visit to Janet's, bringing this and that and cardboard.
The tree lilac is browning off, so it is well that I took pictures when I did.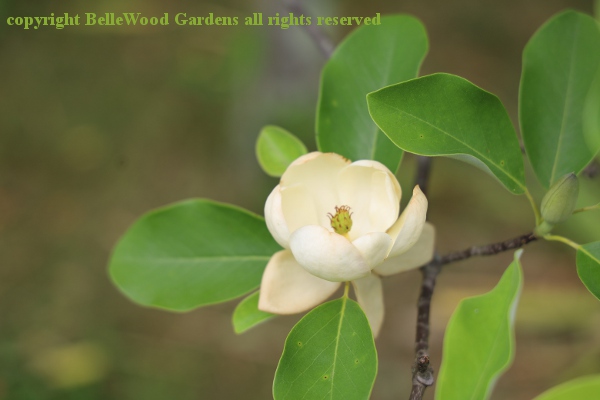 However the sweet bay magnolia, Magnolia virginiana, has one flower
low enough for me to photograph. And also appreciate its fragrance.
---
Friday, 12 June 2020
I made a Friday visit to see Janet's wonderful vegetable garden in Kingwood township.
She does the vegetables. Her husband likes trees and shrubs, especially if less than ordinary.
Today I was delighted to see his Japanese tree lilac, Syringa reticulata.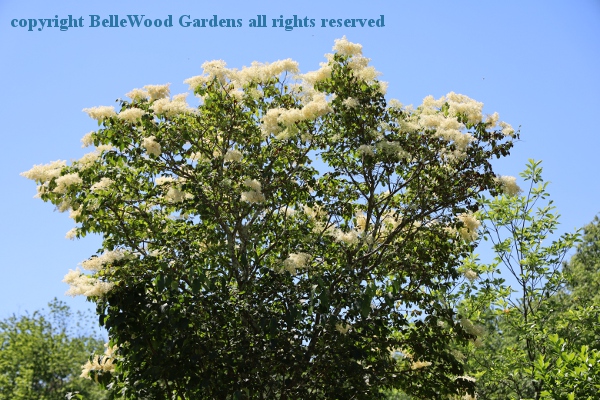 White flowers, yes they are fragrant but not quie the same as S. vulgaris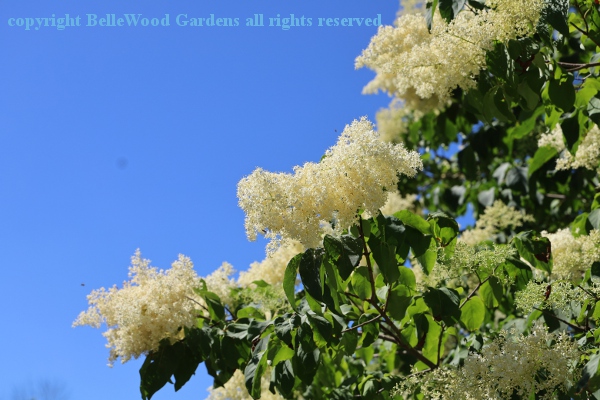 Multiple trunks and given its height definitely more tree-like than shrubby.
---
Back to Top
---
Back to June
---
Go to Flowers Around Town in March
Go to Flowers Around Town in April
Go to Flowers Around Town in May
Go to Flowers Around Town in July
---
Back to the main Diary Page