.
Garden Diary - July 2020
---
If you have any comments, observations, or questions about what you read here, remember you can always Contact Me
All content included on this site such as text, graphics and images is protected by U.S and international copyright law.
The compilation of all content on this site is the exclusive property of the site copyright holder.
---
July
---
Blueberry Summer: The History of Blueberry Cultivation
Saturday, 4 July 2020
---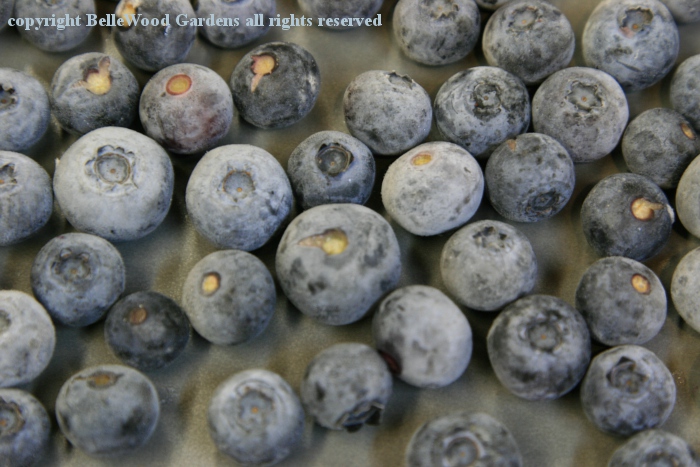 It's July, and this month we celebrate all things blueberry. It's National Blueberry Month! Blueberries are a true blue, native American berry. Native Americans ate them. They cooked them, dried them, made them into pemmican. I would imagine they ate them fresh too. Who could resist a handful of freshly picked blueberries. European explorers knew their native bilberries but not our indigenous blueberries. Upon reaching Lake Huron in 1615, Samuel de Champlain made mention in his journal of finding Native Americans gathering blueberries. By 1831, Henry Rowe Schoolcraft, an explorer, Indian agent and authority on their customs, frequently mentioned the large patches of blueberries he saw on his travels, and the manner in which the Native Americans made use of them.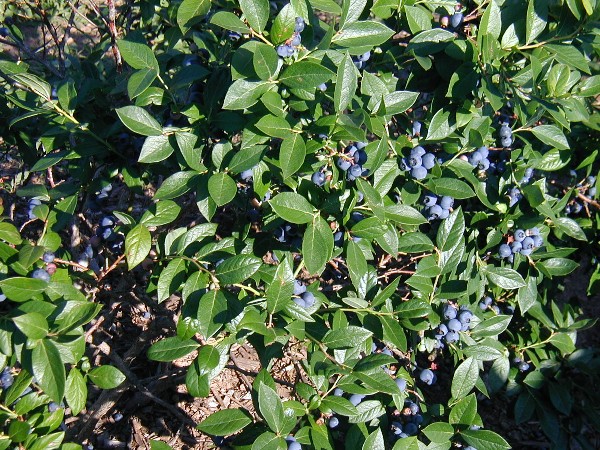 Yet it was not until the early 1900s that the blueberry found its way into cultivation. It is a fascinating story. Native to the Pine Barrens of New Jersey, attempts to bring the highbush blueberry, Vaccinium angustifolium, into cultivation were unsuccessful. Bushes were transplanted with care, give the well manured soil and lime that were given to other crops. And the bushes languished and died.
It was in New Jersey, back In the early years of the 20th century, that blueberries were first cultivated. The fascinating story goes like this: J.J. White had a successful cranberry plantation in the heart of the New Jersey Pine Barrens. He was the first to excavate areas, create bogs, and deliberately cultivate cranberries where they had not naturally been found growing. By 1912 his was the largest cranberry operation in New Jersey. But cranberries are a very seasonal product. The oldest of his four daughters, Elizabeth Coleman White, became interested in the possibility of adding blueberry production to their cranberry crop. Blueberries naturally grew in the same general area, in the somewhat drier land between the cranberry bogs. They ripened in July, which would nicely fit in with the September and October cranberry harvest season. However, at that time efforts to cultivate blueberries were unsuccessful. And the wild fruit, which was picked by Pineys (as inhabitants of the Pine Barrens were known) was very variable in both size and flavor.
In 1911, Elizabeth Coleman White read a 1910 U.S.D.A. publication researched and written by Dr. Frederick Colville. Titled "Experiments in Blueberry Culture" it described his efforts to develop blueberries as a crop suitable for cultivation. Supported by J.J. White, Dr. Colville agreed to conduct his research at Whitesbog, while Elizabeth devised a clever scheme to identify the best of the wild plants as a foundation for their work. She hired local Pineys to find the best shrubs, those with large tasty blueberries. She sent them out equipped with an aluminum gauge with a 5/8 inch diameter hole, bottles of formalin, and labels. Those shrubs with berries too large to fit through the gauge were identified, collected, and brought to Whitesbog to be grown. Cuttings were made, up to 100 from each shrub. Often only 10% would take, and grow roots. Nor, at the time, was cross-pollination, the need to plant two different clones for the best fruit set, clearly understood. Elizabeth White and Dr. Colville persevered. They produced the first crop of cultivated blueberries in 1916. By 1927 not only were blueberries available for sale, Whitesbog had a brand-new business. As well as blueberries, they were selling propagated blueberry plants, not just locally but shipping them across the country.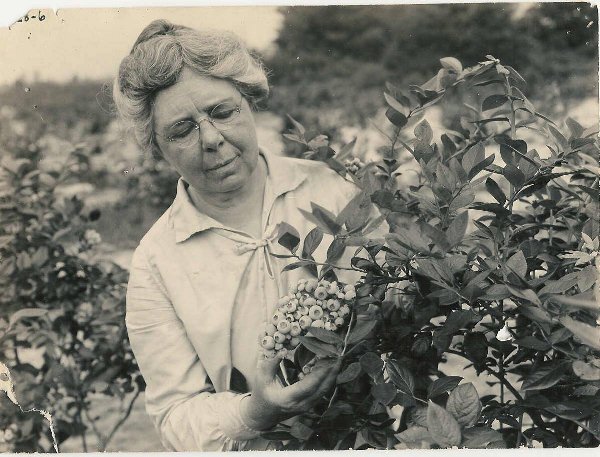 Elizabeth Coleman White examining a bush loaded with blueberries
Image Provided by Whitesbog Preservation Trust Archives
Today highbush blueberries have a harvested area estimated at over 97,000 acres and are produced in 48 states by more than 14,000 growers and their families. Highbush blueberry production in the United States has continually increased, with particular growth in the past two decades, reaching a harvest of 551,100,000 pounds in 2018. Blueberries were the No.. 1 crop in New Jersey for 2017, with a production value of almost $84 million. New Jersey annually ranks in the top six in the U.S. in the production of blueberries. Farmers in the Garden State harvested 43.4 million pounds of blueberries on 10,000 acres in 2018.
My second entry for Blueberry Summer may be found here.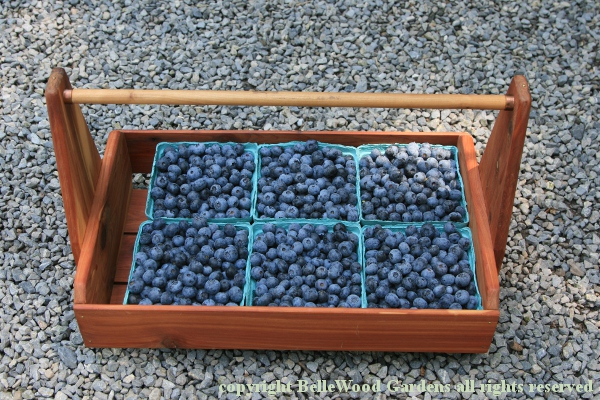 ---
Back to Top
---
Back to July
---
Back to the main Diary Page