.
Garden Diary - September 2019
---
If you have any comments, observations, or questions about what you read here, remember you can always Contact Me
All content included on this site such as text, graphics and images is protected by U.S and international copyright law.
The compilation of all content on this site is the exclusive property of the site copyright holder.
---
September
---
Tu Casa Mi Casa, a book review
Enrique Olvera, with contributors Luis Arellano, Gonzalo Goût, Daniela Soto-Innes
Friday, 6 September 2019
---
Call it ordinary or home cooking, something I do every day. It's different from the occasional special events such as birthdays or holidays. I don't mean that those "ordinary" meals are any less special. But I think they are the ones we tend to remember most fondly. So when looking at cookbooks I tend to appreciate those that will be more useful. After all, dinner gets put on the table hundreds of times a year while Thanksgiving comes but once. One way to make things more interesting, I decided, was to look into a different cuisine. They have to eat dinner too, so there must be a way to do some kitchen exploration that would offer a break in my (somewhat) routine menus without turning a meal into a culinary school extravaganza.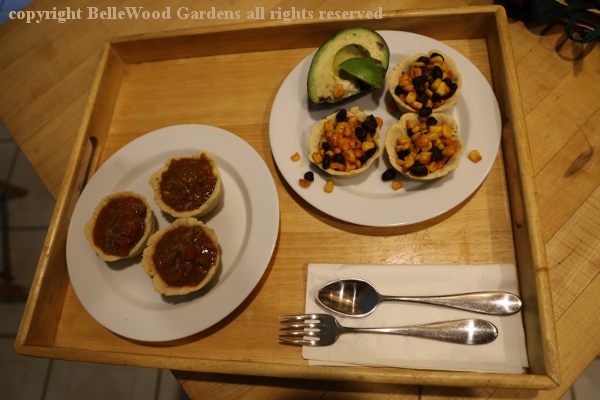 We do like Mexican food - here are some sort-of sopes I made from masa harina.
Formed in a muffin pan, baked, then filled with chili, and black beans with corn.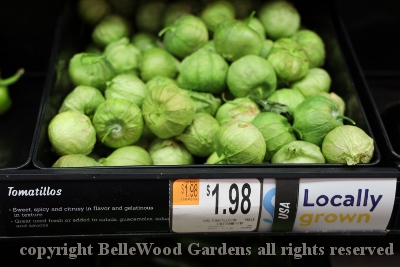 .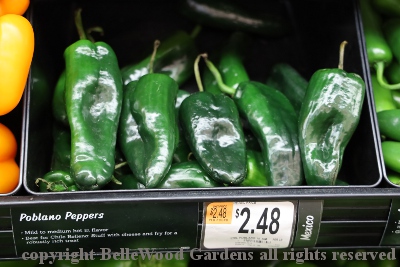 And there is a modest but good selection of fresh ingredients available.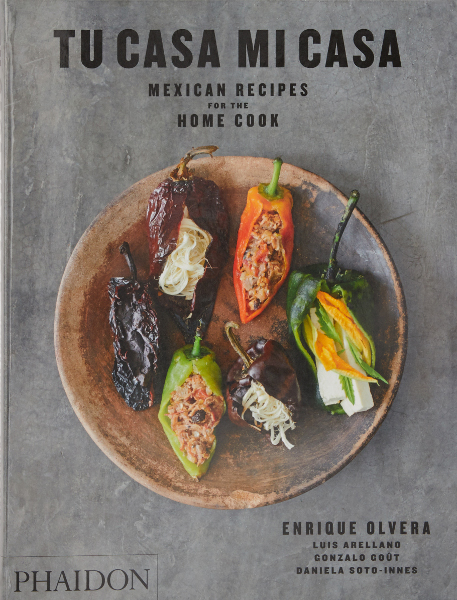 Image courtesy Phaidon Publishing Limited, from Tu Casa Mi Casa, Photography: Araceli Paz
In my search for other recipes, Tu Casa Mi Casa, Mexican Recipes for the Home Cook would seem to be just what I need. The foreword by Peter Meehan is like a bull's eye: "cooking is primary . . . the family that eats together and cooks together eats better and lives better . . . this is a book about Mexican cooking, about the foundation of what they do rather than one that showcases all the exquisite little things they do to food in their restaurants."
Tu Casa Mi Casa begins with the basics: masa, salsas, beans. Flavor profiles that turn grilled meat served with tortillas and salsa into tacos. I love that Olvera briefly explores the origins of corn-as-we-know-it-today from teosinte, the original wild ancestor. Nixtamalization, and how to do it yourself, the process whereby corn is soaked in an alkaline solution that loosens the outer skin making the corn easier to work with and more nutritious. It's complicated, it's labor intensive - especially the grinding afterwards. Or, you can buy masa harina in the supermarket. But do remember that masa and corn meal are two different things.
Now, let's cook. How to make tortillas, tostada, tlayuda. How to make flour tortillas. Tamales, using either banana leaves or dried corn husks for the wrapper. A pause here, to say that throughout the book the left hand page of text is paired with a right hand page of photographs. It may be an image of a finished dish, or a series of how-to pictures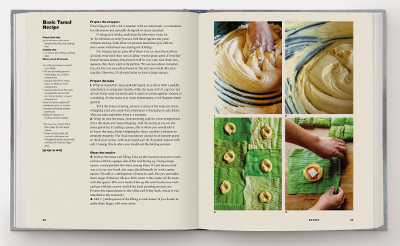 .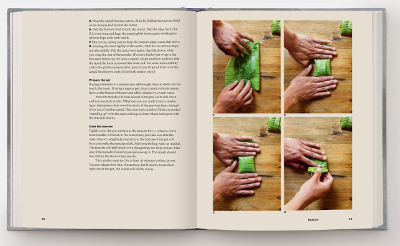 Image courtesy Phaidon Publishing Limited, from Tu Casa Mi Casa, Photography: Araceli Paz
such as this set on preparing the dough for tamales and basic filling,
then another set on wrapping each tamal in squares of banana leaf.
Multiple recipes for salsa verde (here's where the tomatillos would come into play) with all sorts of variations. Cooked salsa verde. Salsas rojas, with tomatoes rather than tomatillos. A surprisingly few pages on beans, just a basic recipe, northern-style, and refried beans. Three recipes for rice. And now the book brings these together with a section devoted to breakfast, which is a more serious affair than Starbucks and a bagel. Eggs, masa, salsa, and beans in multiple variations and options. There is an interesting recipe for requesón, a simple fresh cheese you can make from milk and buttermilk, then use inside a quesadilla, spread on toast, or in desserts. A complete recipe for chorizo, but Mexican style which is fresh, not Spanish style smoked sausage.
Enough, the day is moving on and so is the book with a nice section on Weekday Meals. Lentil, quinoa, cactus salads. Recipes for fish, shrimp, and chicken. Trying out a recipe, I decided on Cream of Squash Blossom Soup. You can read about my experience from picking squash blossoms to making the soup here.
Food for Sharing, family style recipes that will feed a crowd, featuring vegetables, soupy stews, fish fresh or raw (think escabeche or sashimi.) A few recipes for meat: one for tongue, a couple for pork, one each for lamb and beef. Desserts includes recipes for familiar - baked items, sweet tamales made with pineapple, squash, or sweet corn. Ice cream and sorbets. The Drinks section, includes many recipes for aguas frescas, which are becoming familiar outside of Mexican restaurants, and horchata.
Perhaps I need a second copy of Tu Casa Mi Casa. I can foresee the kitchen copy, dog-eared and splattered with drips as I try out different recipes, repeating favorites until they become a part of our every day meals, dinner put on the tables.
Tu Casa Mi Casa, Mexican Recipes for the Home Cook
by Enrique Olvera, with contributors Luis Arellano, Gonzalo Goût, Daniela Soto-Innes
Phaidon Press Limited, London N1 9PA and New York, NY 10012
Flexibound, $39.95
ISBN 978 07148 7805 8
A review copy of this book was provided by the publisher
---
Back to Top
---
Back to September 2019
---
Back to the main Diary Page