.
Garden Diary - November 2019
---
If you have any comments, observations, or questions about what you read here, remember you can always Contact Me
All content included on this site such as text, graphics and images is protected by U.S and international copyright law.
The compilation of all content on this site is the exclusive property of the site copyright holder.
---
November
---
Cheese Festival at ShopRite
Saturday, 9 November, 2019
Bitter, bitter cold last night. Temperature, according to my rooftop weather station, in the teens. I need to shift plants and "stuff" cluttering my garage bay so my car can move back inside. Today's start: three aspidistra moved to shelf in front of windows, two more onto the balcony. And oh yes, got two hoses hung on brackets in the garage. Only involved A) clearing floor space to set the ladder, B) putting foam pipe insulation over the brackets to protect the C) hoses that were put up there, one by one. Then a quick trip to Clinton to buy a few groceries at ShopRite.
Keep in mind that I jokingly refer to my camera as my American express card. Remember that old commercial? Don't leave home without it. Yes, there I times I bring the camera with me and don't use it. But today was one of those times when I'm very grateful that I do have it with me.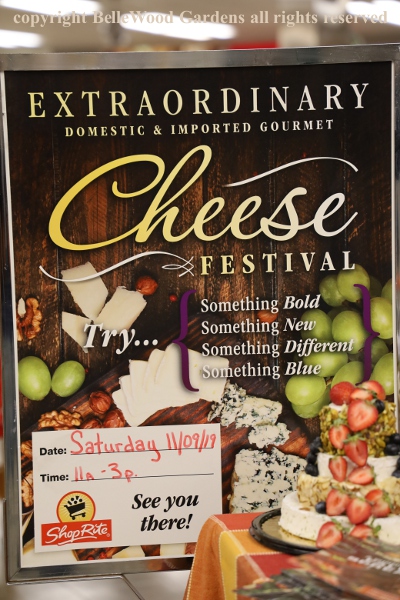 Because, unbeknownst to me, ShopRite is having a cheese festival.
Fourteen tables of cheeses to sample. Plus dips. And toppings. Oh my.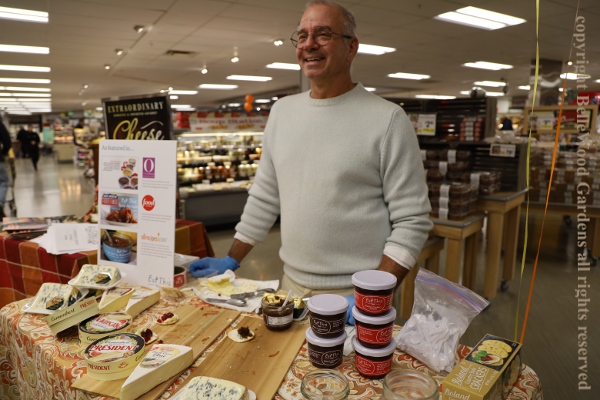 Table 1 features camembert, double creme brie, and blue cheese. The cheeses were playing a supporting role for Eat This Yum toppings: Meyer lemon, cranberry compote, caramel pear. What's really special and nostalgic for me is that the Eat This Yum toppings are made in the kitchen of the Delaware Valley Volunteer Fire Company on Headquarters Road in Erwinna, Pennsylvania. And that's where the Tohickon Garden Club used to hold their meetings.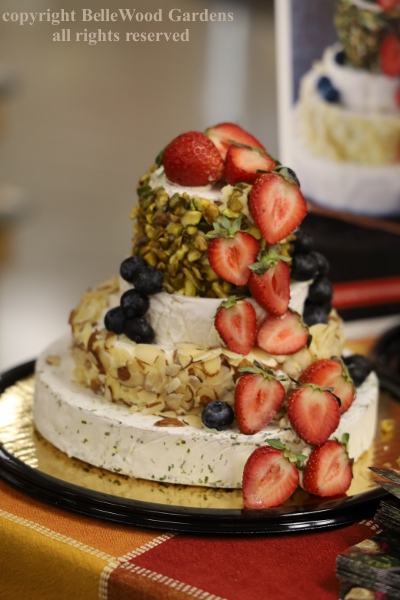 There was an extravagant tower made with five wheels of brie in four different sizes, enhanced with sliced almonds, crushed pistachios, sliced strawberries and some blueberries to finish it off.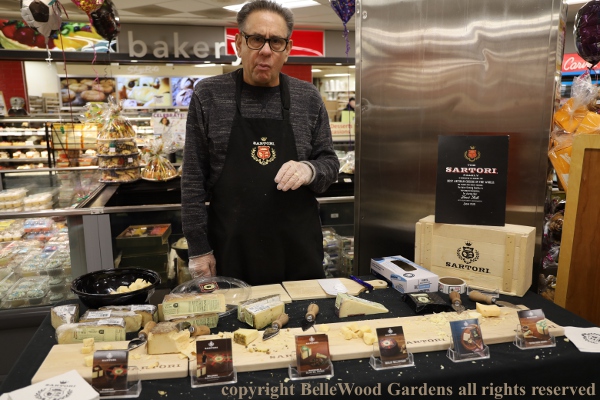 The Sartori Bellavitano cheeses on Table 2 featured them infused with
merlot or balsamic or expresso. And also a rosemary olive oil asiago.
Cabot is a familiar name in the cheese world. On offer at their Table 3 are
their extra sharp, Adirondack and Orne Meadow cheddars, pepper jack, and
Balgioso pearl mozzarella balls and ricotta con latte. I enjoyed the samples
and thought the feathery turkey was amusing.
(Those happen to be pheasant feathers. Oh well.)

It's the Tailgating/Thanksgiving season and ShopRite Kitchen Catering
is busily at work preparing little tidbits for your friendship get-together.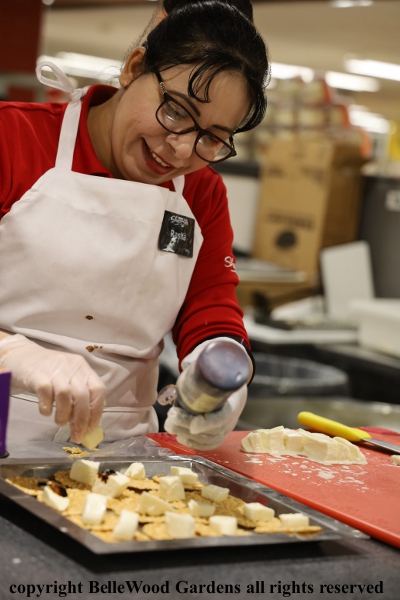 With cheese, of course.
Mind you, the tables are not in a neat array, a straight line, evenly spaced. ShopRite IS, after all, a grocery store, the cheese festival is more or less centered on the cheese and delicatessen departments, and people are shopping. Thus a hop and a skip over past Table 4 with B.B. cheddars and sausage, Table 5 with goat cheeses, Table 6 with some organic cheeses I arrive at

Table 7 with Grand Gouda w/ Davinia spreads, Appenzeller Swiss, and Emmi Raclette.

.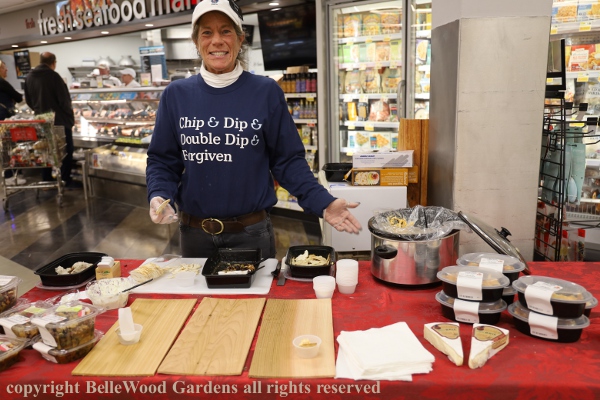 Table 12 has ShopRite's Own blue cheese dip on raisin pecan bread, chili cheese
dip on Vicky's artisan flatbreads, and Joan of Arc triple cream brie with the store's


own fruit and nut topping.

Table 13 has an attractive display of Green Tree chedders, Velvet Bees honey butter,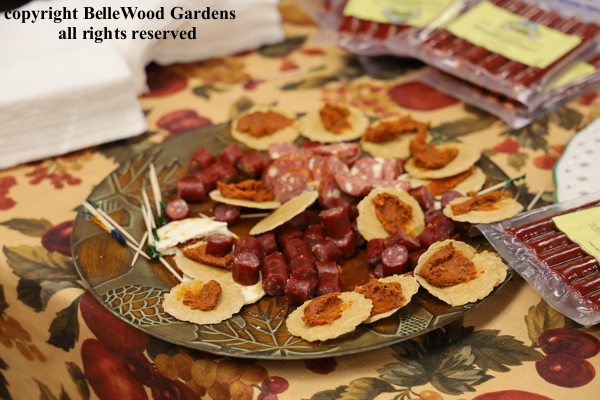 and 1732 sausages, overlooked by a charming chef mannikin.

.

And from the Bavarian mountains, land of contented cows is Käserei Champignon
with mushrooms, and Cambozola, at Table 14. That's the festival, 14 Tables, 4 hours


and lots and lots of cheeses served on bread, crackers, speared with toothpicks,
some with toppings or dips, accompanied (in some cases) with sausage samples.
Now to do my shopping. After all, that's why I came here.
---
Back to Top
---
Back to November 2019
---
Back to the main Diary Page