.
Garden Diary - March 2019
---
If you have any comments, observations, or questions about what you read here, remember you can always Contact Me
All content included on this site such as text, graphics and images is protected by U.S and international copyright law.
The compilation of all content on this site is the exclusive property of the site copyright holder.
---
March
---
At the Philadelphia Flower Show - Omnium Gatherum
Tuesday, 5 March 2019
---
There is so much to see at the Philadelphia Flower Show. Do you enjoy plants and gardens? Check. Perhaps arranging flowers is your thing? Got it. So much to see that perhaps it is a good thing that we were only there for part of one day. Any more and I'd still be making entries up until summer. As it is, here are some interesting bits and pieces that I just could not ignore.
Tire planters, for example. I've made them. See them around, here and there.
And today, going through the huge entry hallway that leads to Exhibit Hall A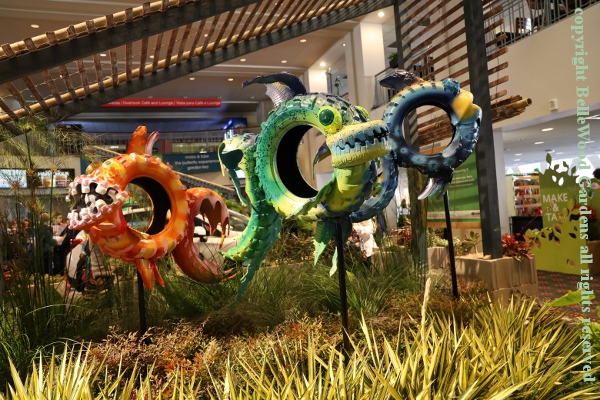 were wonderful, colorful, toothy, googly eyed fish. Made from tires.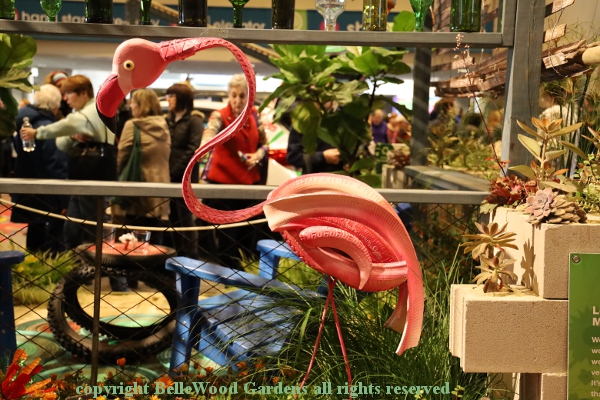 And a beautiful, curvy necked, feather flaunting pink flamingo.
There were four large not-quite-gardens for the four seasons. Each by a different consortium, using plants, using flowers, of or not of, the season.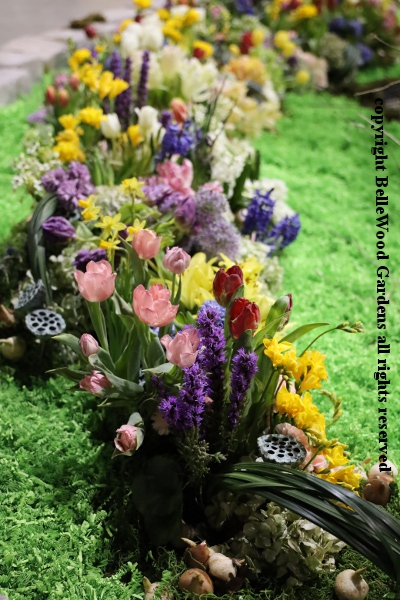 The sights of Spring, with daffodil, tulip, and hyacinths flowering,
called by the sun for bulbs to reach their way out of the ground.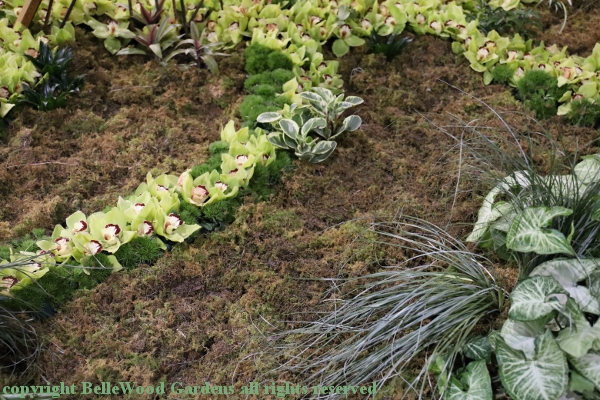 Summer, with pinwheeling arcs of yellow-y chartreuse orchids,
cool silver green threadlike grasses and arrow heads of caladium.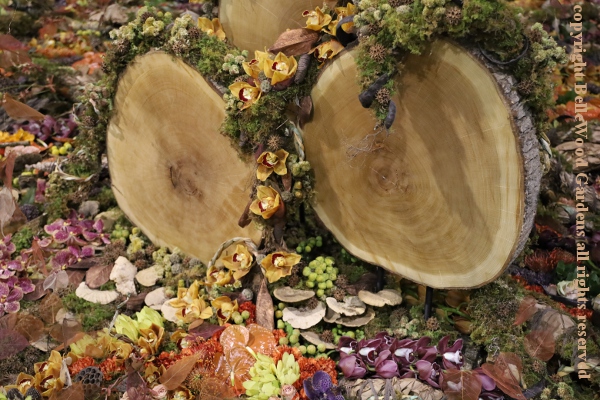 The clutter of the forest floor in Autumn, covered with detritus from the trees.
Here, anthuriums, skeletonize leaves, scattering of orchids in taupe and wine.
Footsteps are followed by noise, from snapping twigs and crumbling leaves.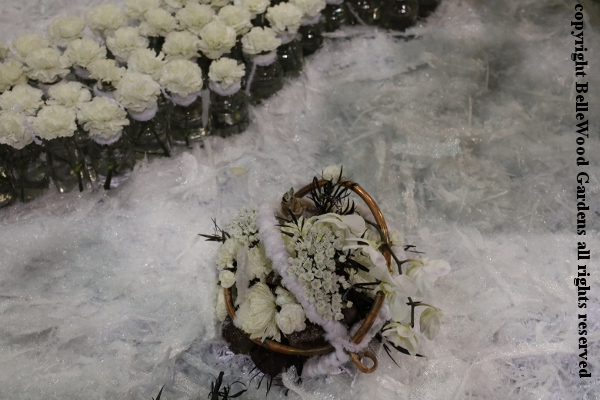 Winter is quieter, the sounds muffled by the falling snow. Until a branch
snaps, with a sound like a gunshot as the wet weight of snow mets gravity.
So many shades of white, from cool to warm, textures from crisp to soft.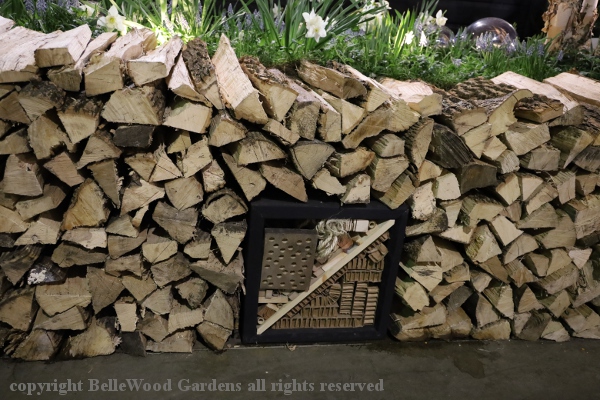 Elsewhere, a large garden has a supporting boundary wall of firewood,
with here and there the occasional structure of a mason bee house.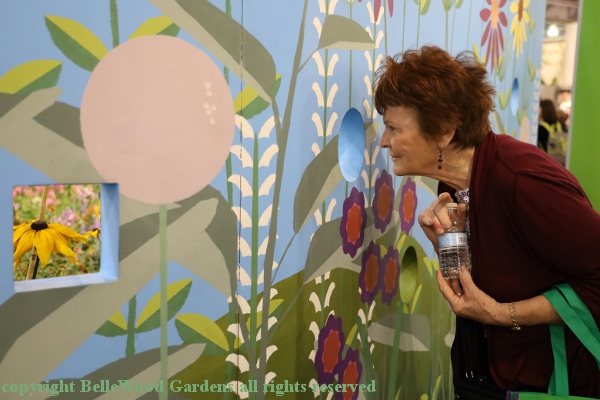 Something that looks like the wall around a construction site, painted with
flowers. Here and there are openings, circles and squares. Peer inside and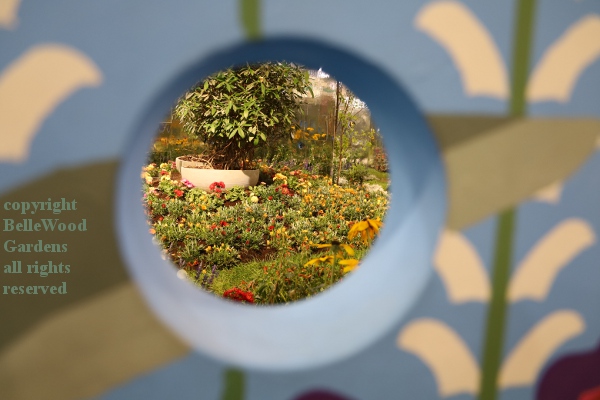 Look! There's a hidden garden filled with a tapestry of flowers in bloom.
There are a few days left for you to come and see the show for yourself.
It closes on Sunday, 10 March 2019. The Pennsylvania Convention Center
is located at 12th & Arch Streets, Philadelphia, Pennsylvania 19107.
Plans are already underway for next year's flower show.
Riviera Holiday, February 29 through March 8, 2020.
Make a note to mark your calendar! (When you get it.)
---
Back to Top
---
Back to March 2019
---
Back to the main Diary Page