.
Garden Diary - March 2019
---
If you have any comments, observations, or questions about what you read here, remember you can always Contact Me
All content included on this site such as text, graphics and images is protected by U.S and international copyright law.
The compilation of all content on this site is the exclusive property of the site copyright holder.
---
March
---
At the Philadelphia Flower Show - Flower Power
Tuesday, 5 March 2019
---
This was the view out my front door on Monday morning. Small wonder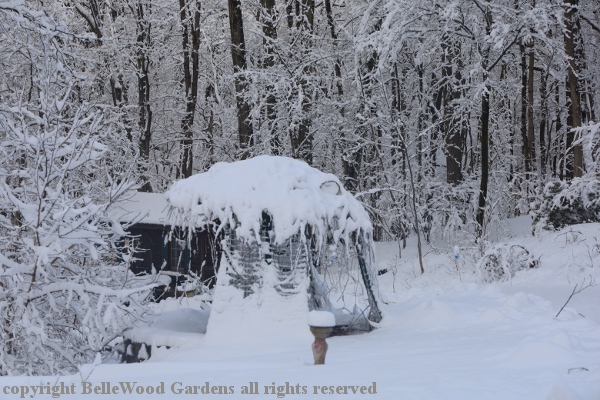 that I was more than ready for Tuesday's outing to the Philadelphia Flower Show.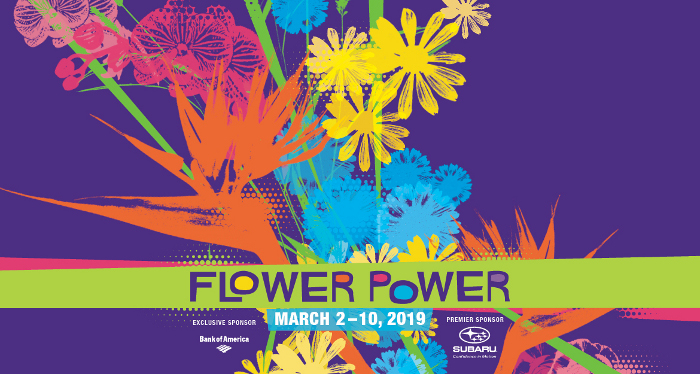 Every year has a different theme. This year it is Flower Power.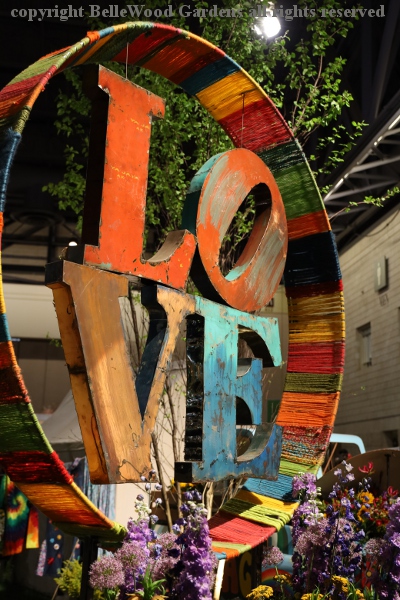 Let's hear it for The Age of Aquarius. (Am I showing my age?)
An eagerly anticipated event, the Philadelphia Flower Show
is a welcome respite from the dregs of winter.
Filling the convention center's 10 acres of floor space, there's barely enough room for the plethora of created gardens in full bloom, floral arrangements from miniature to room size, horticultural classes for bulbs, begonias, cacti and more. Add the visitors of all ages, with horticultural knowledge from novice to knowledgeable. But what we're all in love with are the superbly grown plants and beautiful displays. The flowers may not exactly be generating electricity but the enthusiasm of the crowds is electric.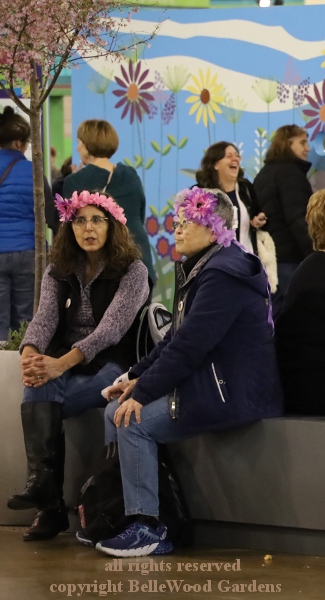 There is a space at the back, set aside for vendors.
Perhaps that is where these two got into the spirit.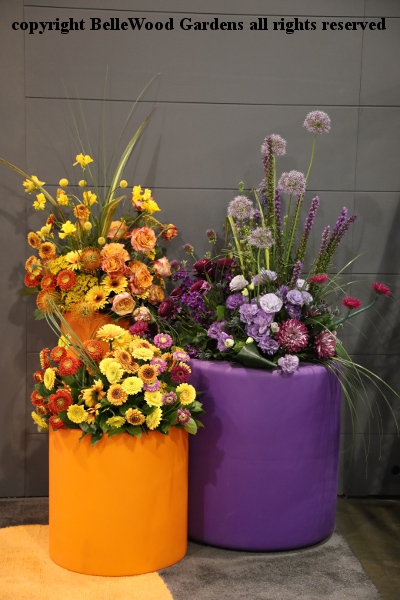 There are powerful bursts of color here and there.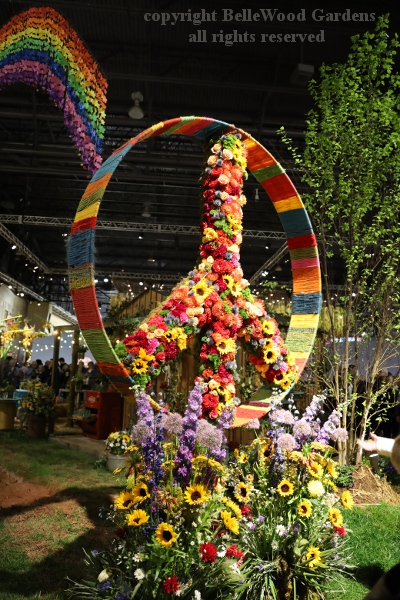 Large set pieces colorfully present the theme of flower power.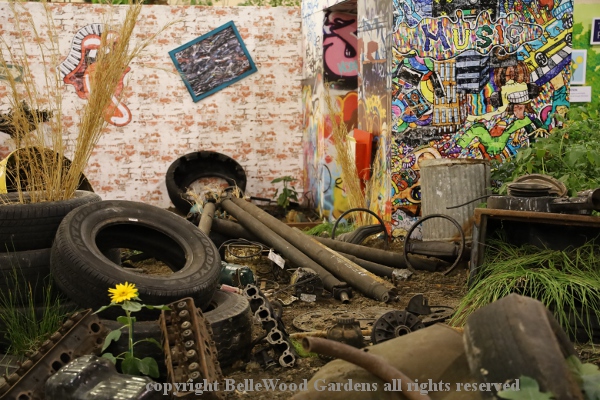 There are educational displays, such as this by Williamson College of the Trades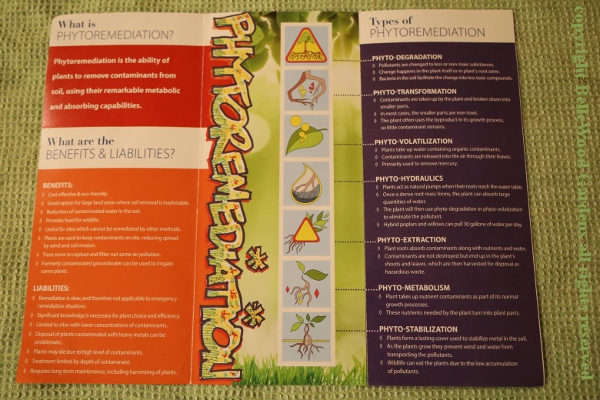 with thorough information on phyto-remediation, the various abilities of plants
to heal the earth. Too much to remember? There's a folder to take home.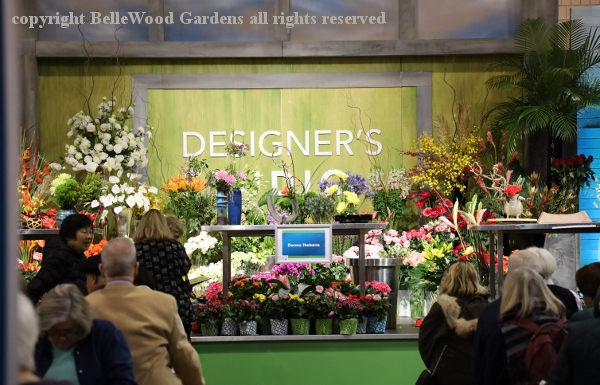 There are also entertaining and informative lectures offered
periodically throughout the day at a couple of strategic locations.
As well, there is a grouping of arrangements providing evocative ideas.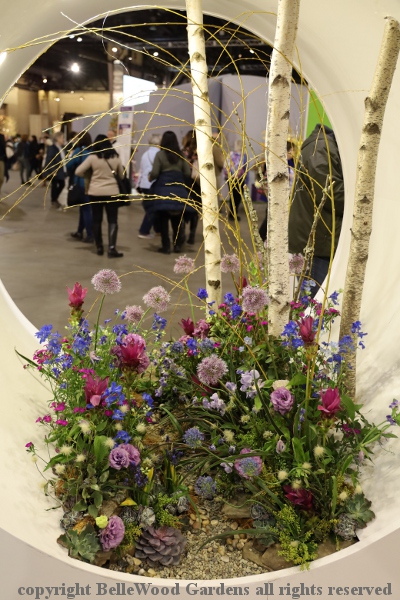 Spring. Genesis. Born Again. Inception. Beginning. Awakening.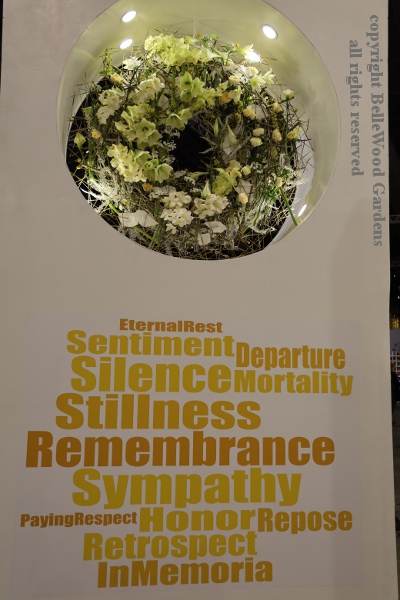 Wordle like text, in various sizes, carrying weight.
Important words for remembrances, like condolences,
and memories.
Transformation, here associations with our lives. But think
of the changes in a seed that grows into a tree, to leaf out
in tender green, mature, drop, dry. Again and again, yearly.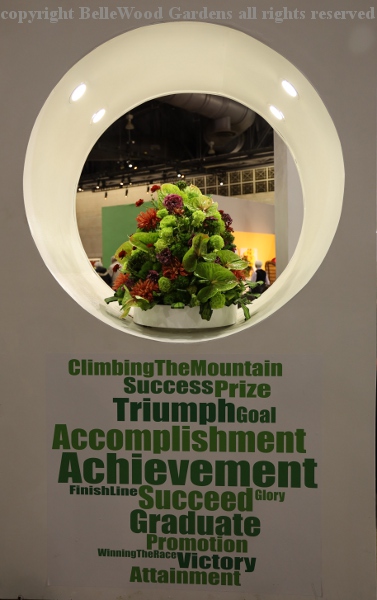 Accomplishments. To grow a garden. To nourish the earth.
To enjoy today, and appreciate the power of flowers.
Plans are already underway for next year's flower show.
Riviera Holiday, February 29 through March 8, 2020.
Make a note to mark your calendar! (When you get it.)
---
Back to Top
---
Back to March 2019
---
Back to the main Diary Page