.
Garden Diary - June 2019
---
If you have any comments, observations, or questions about what you read here, remember you can always Contact Me
All content included on this site such as text, graphics and images is protected by U.S and international copyright law.
The compilation of all content on this site is the exclusive property of the site copyright holder.
---
June
---
The Art of Roberto Burle Marx, and Miscellany
at The New York Botanical Garden
Tuesday, 4 June 2019
---
Today is the press preview for The New York Botanical Garden's garden-wide exhibition for Brazilian Modern: The Living Art of Roberto Burle Marx. As always at NYBG, there's more.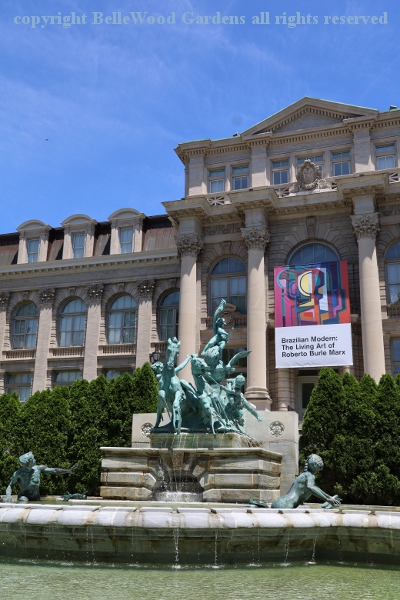 Roberto Burle Marx is remembered as a landscape architect, plant explorer,
and conservationist. He was also an artist, a modernist who created large
abstractions. There is a display of some of his works in the library's gallery.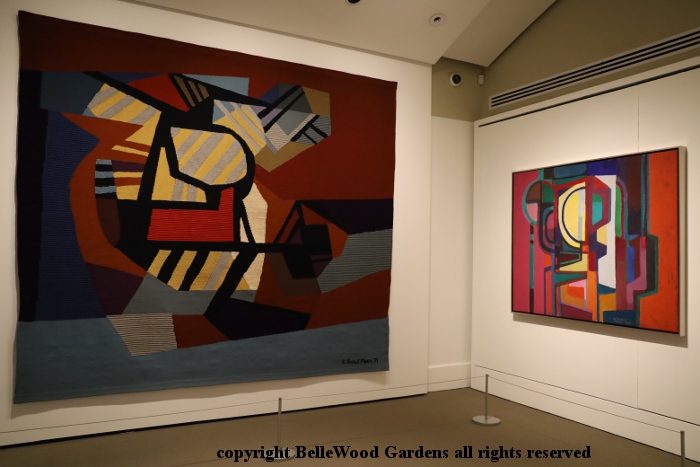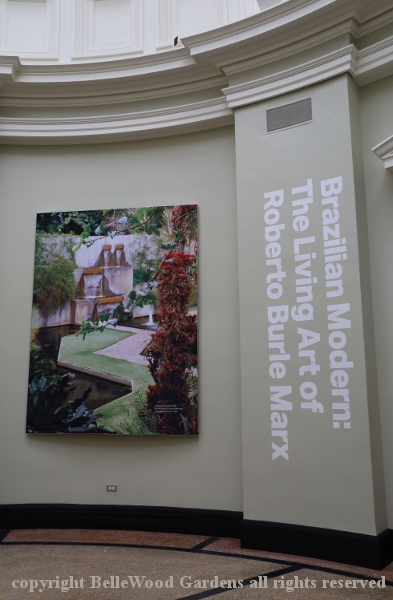 Take the small elevator in the orchid rotunda up to the 6th floor.
The Art Gallery of the LuEsther T. Mertz Library is to the right.

Untitled, dating from 1968, acrylic and industrial dye on fabric,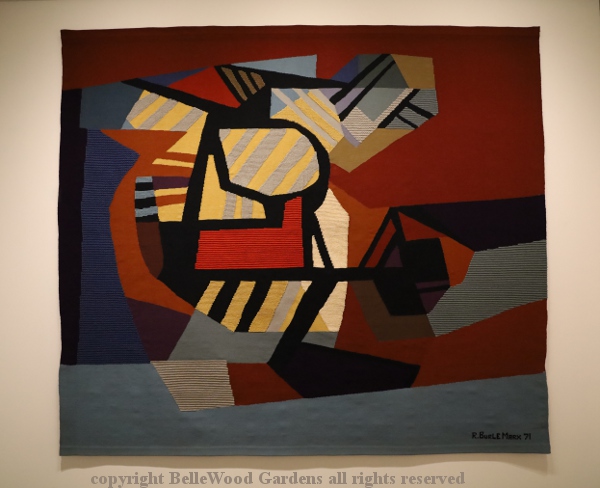 On loan from The Art Institute of Chicago. Done in wool and cotton, slit tapestry weave,
this bold tapestry is 108¼ by 123¾ inches. Complex, abstract, geometric, biomorphic.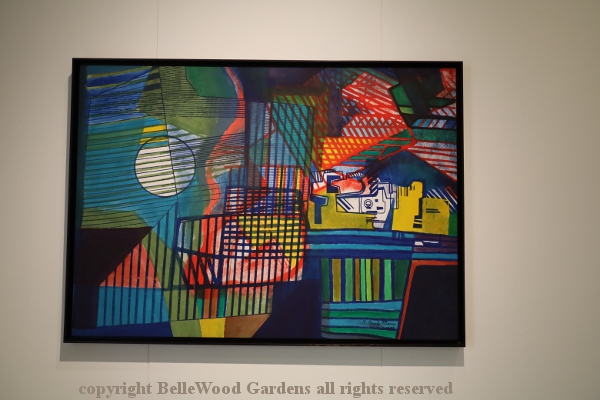 Another untitled work on loan from a private collection,
this oil with silkscreen on canvas dates from 1989.
Walk down two flights of stairs to the fourth floor and The Library Building's Britton Rotunda.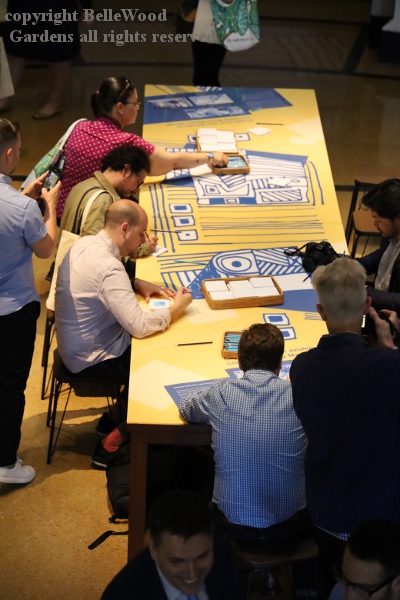 The Sítio Roberto Burle Marx was his estate, his home for decades,
beginning in 1949. As part of the garden wide exhibition it is brought to life
here in the Britton Rotunda with wall graphics and large-scale wall graphics.

Painted tile work is a key feature of the loggia studio. As homage to the man,
his art, many contributions to garden design, plant discovery, and conservation
we can color paper tiles in many shades of azure, cornflower, royal, navy - blue.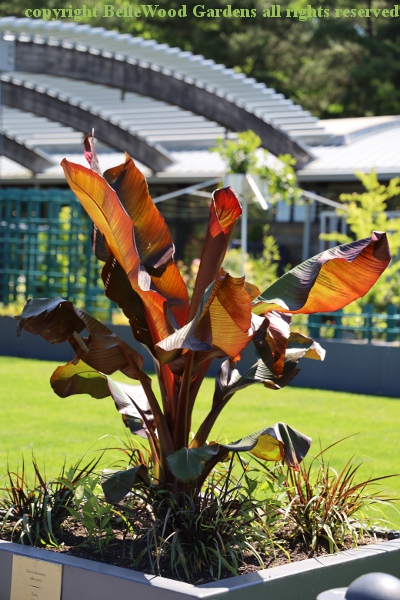 The large display containers hither and thither through the grounds
are planted with tropical plants such as this Abyssinian red banana,
Ensete ventricosum maurelii, with its large, stately, colorful leaves.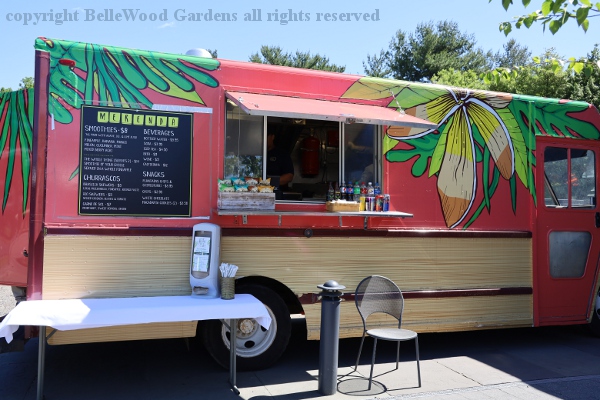 Weather permitting, the Merenda food truck will be on the plaza close to the
Leon Levy Visitors Center offering churrascos and other Brazilian street food.


Maybe it was the perfect weather, the delightful Modernist Garden, but my two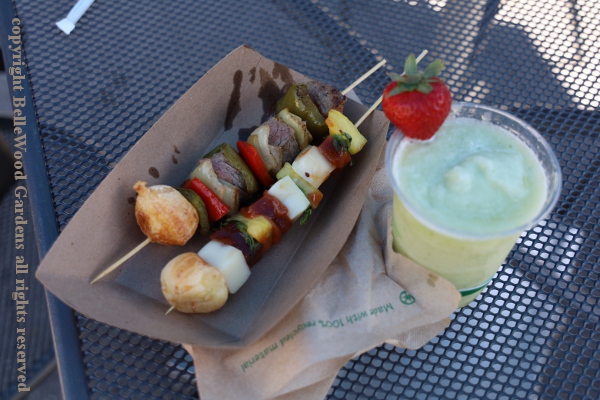 churrascos and the melon cucumber mint smoothie were flavorful and just right.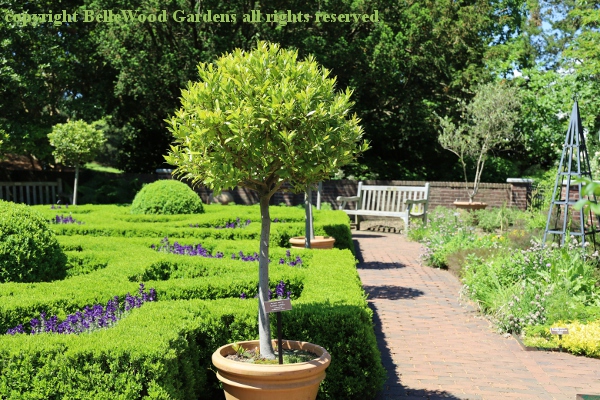 Walking towards the Enid A. Haupt Conservatory means passing the Nancy Bryan Luce Herb Garden. Designed by Penelope Hobhouse, the evergreen boxwood parterres are always there, with a changing display of fragrances and textures from the wide assortment of herbs and flowers that shifts with the seasons. Standard bay laurel in their pots serve as accents.
Continuing on the Perennial Garden Way there is the spring display which features the Matelich Anniversary Peony Collection. The expanded collection of more than 150 herbaceous peonies peaks in mid-May, with dozens of new late-blooming varieties extending the flowering season.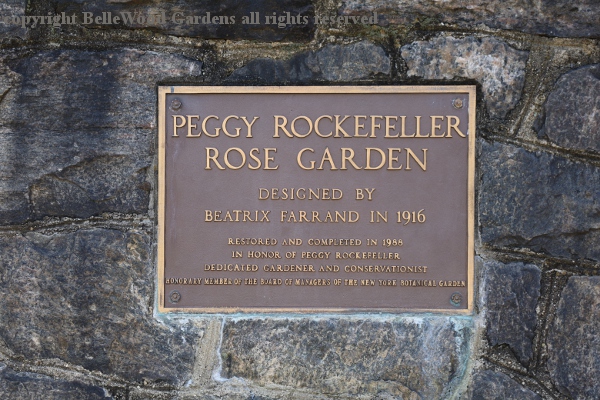 It's June. Last weekend was the Rose Garden Weekend. So it is reasonable
to hop on the tram and make a ride around, make a visit and smell the roses.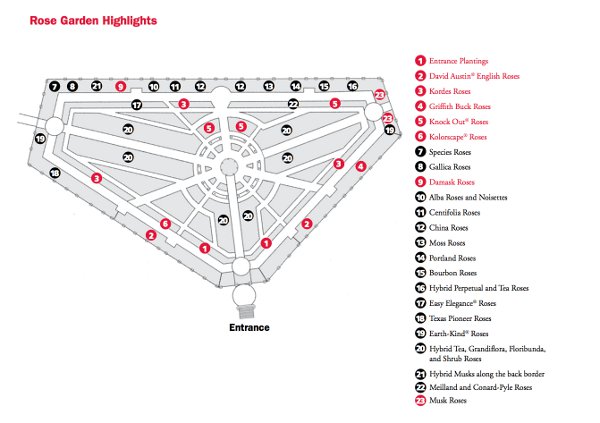 So many roses, 650 varieties: new cultivars chosen for their resistance to diseases
and pests and heirloom varieties with intoxicating perfumes, all of them beautiful.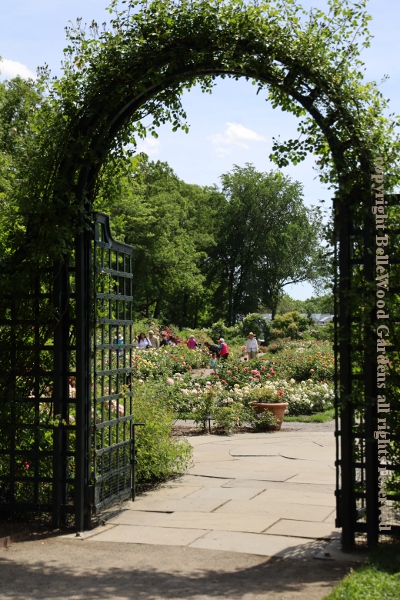 The entrance is enveloped with roses, wreathed and swagged and covered with them.
Just not yet quite in bloom. Look into the rose garden to see beds filled with flowers.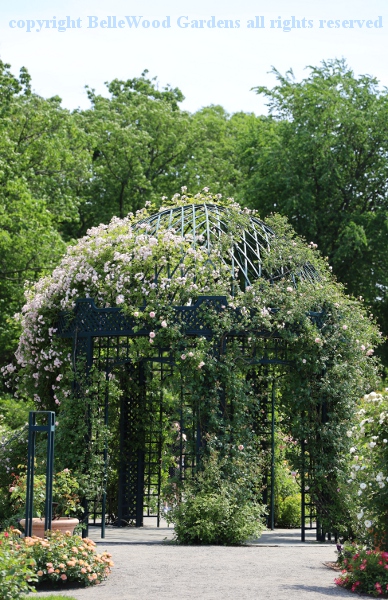 There's a gazebo as the garden's focal point, swathed with roses in bloom.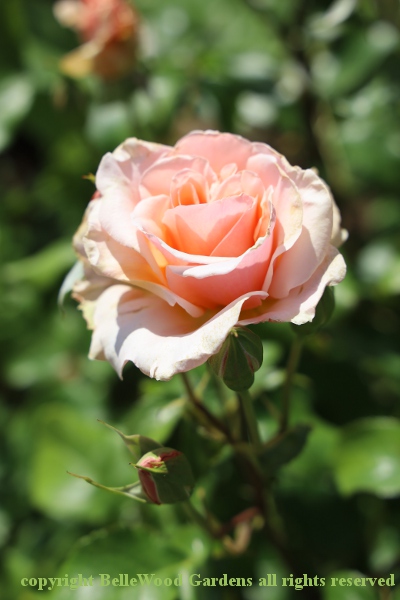 I'm quite taken with this Meilland grandiflora cultivar named 'Mother of Pearl'.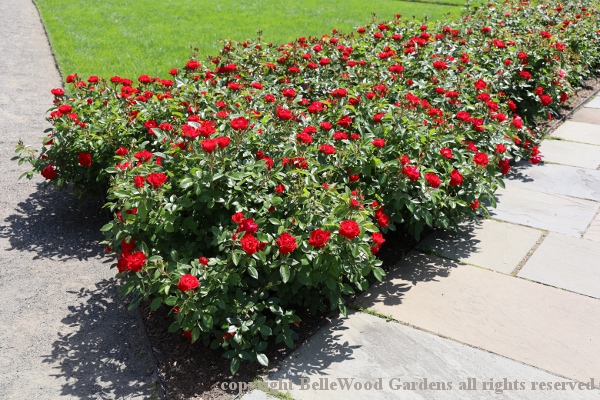 Some of the roses are one by one (or a few.) Others are clustered together in a bed
filled with just one, like this 2014 floribunda 'Kardinal Kolorscape' developed by Kordes.

'Icecap', a shrub rose, would be a good option for a mixed planting in a garden.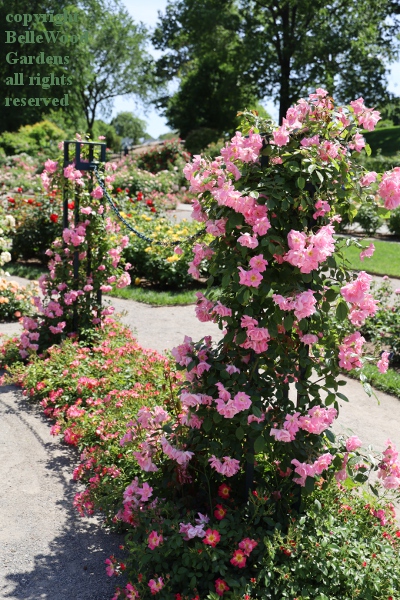 Beautifully grown in classical style as a pair of pillars connected by a chain.
You can easily come and visit the New York Botanical Garden. Open year-round, Tuesday to Sunday, and select holiday Mondays, hours are typically 10 a.m. to 6 p.m. Travel options include Metro-North and subway, or by car. Keep in mind that at peak visitation times, parking in and around the Garden may be at capacity. Admission price varies by age and date.
Plan your visit, then come to the New York Botanical Garden for
Brazilian Modern: The Living Art of Roberto Burle Marx
Saturday, June 8, 2019 through Sunday, September 29, 2019
---
Back to Top
---
Back to June 2019
---
Back to the main Diary Page