.
Garden Diary - August 2019
---
If you have any comments, observations, or questions about what you read here, remember you can always Contact Me
All content included on this site such as text, graphics and images is protected by U.S and international copyright law.
The compilation of all content on this site is the exclusive property of the site copyright holder.
---
August
---
Kitchen Garden at Fordhook Farm, A Garden Conservancy Open Days Visit
Saturday, 10 August 2019
---
Delightful outing at today's Garden Conservancy Open Days at Fordhook Farm in Doylestown, Pennsylvania. One more garden to visit while here, and that's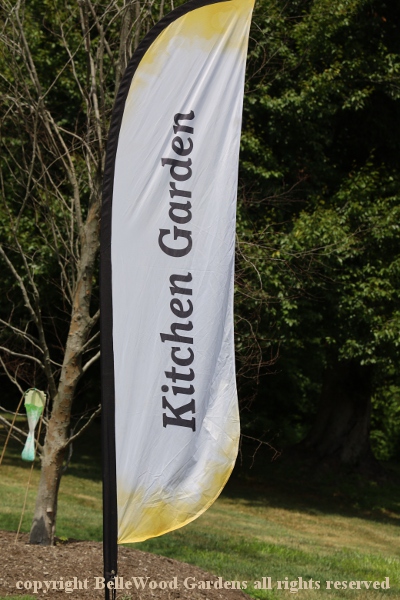 the Kitchen Garden, filled with new varieties of produce undergoing beta testing.

Beds are clearly delineated, and identified by letter & number code.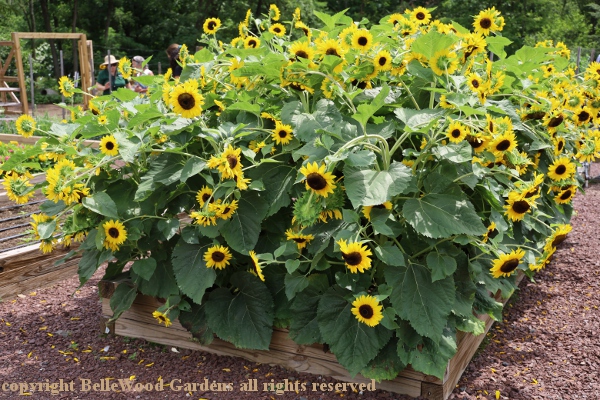 As well as a diversity of vegetables and herbs there are more sunflowers.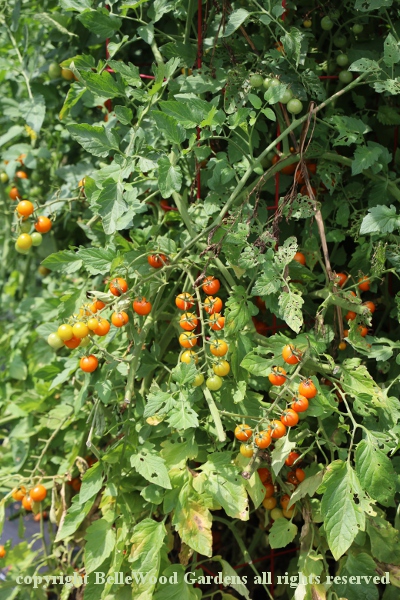 The cherry tomatoes looked wonderful. Some were falling on the ground.
But I was a well behaved visitor and did not pick, not even just to sample.

There was a beautiful display table of what Burpee has been growing, from
tomatoes, eggplants, summer squash, watermelon, to sunflowers and more.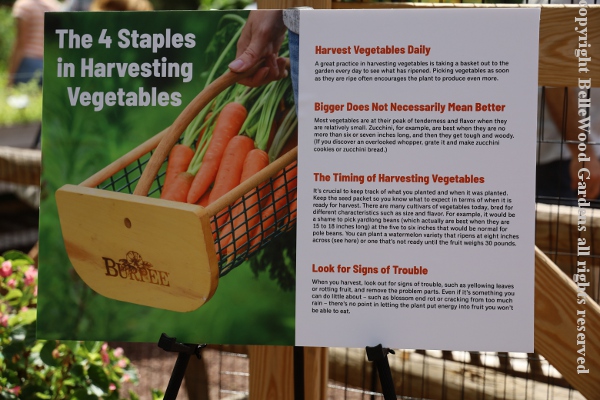 There is some very useful signage, such as this one on "how to harvest," and
another with complete directions for 15 minute cucumber refrigerator pickles.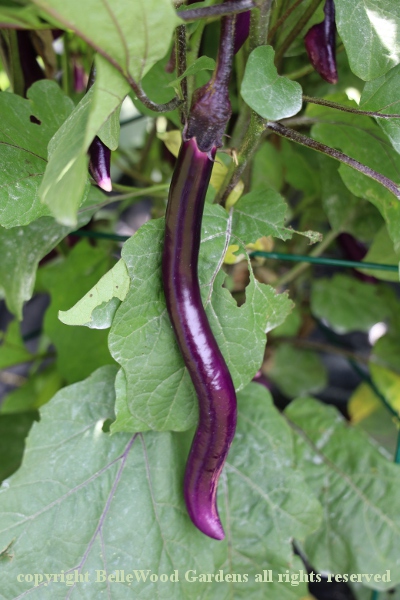 Should also work for zucchini, but not these elegant Japanese pickling eggplants.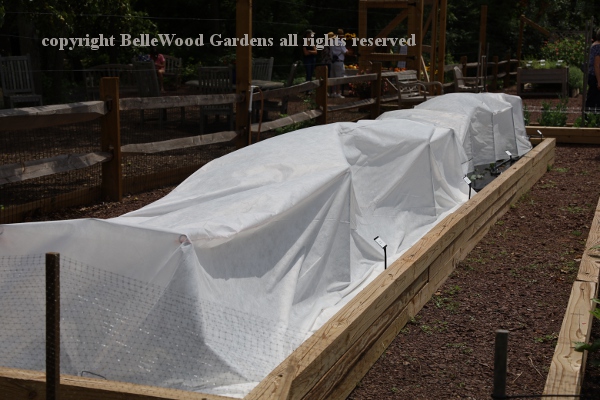 Summer in the vegetable garden is still time for ongoing planting. I'm sure
that under the fleece are broccoli transplants or some newly sown seeds.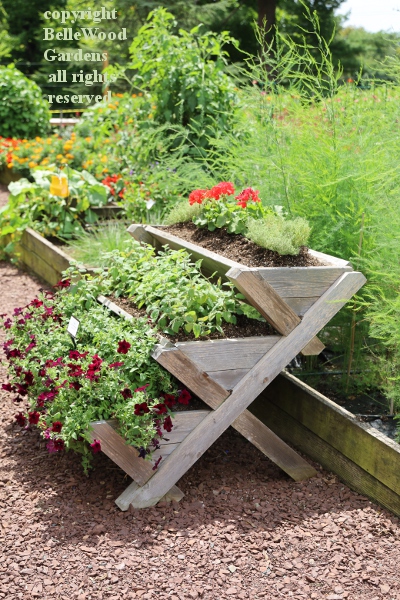 I really like this three tier planter stand. Charming, it maximizes use of space.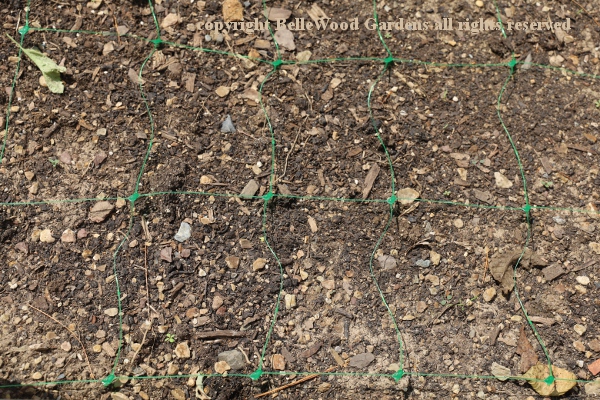 This is, I believe, a clever way to mark out a planting area with a length of plastic
fencing. Suitable for spacing out leafy greens, maybe seeding beets. Handy idea.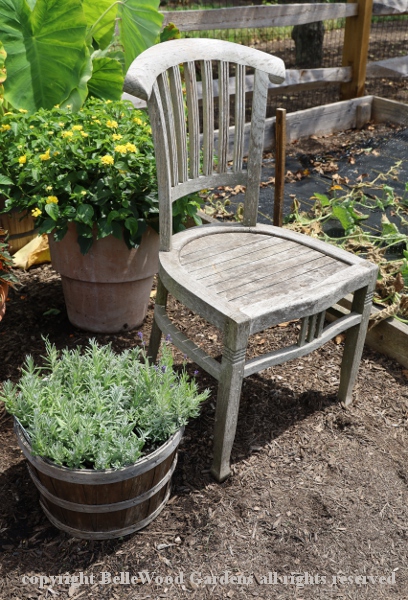 There is an area devoted specifically to herbs, both in the ground, in pots,
individually or grouped together. I like this small basket filled with lavender.

An inviting seating area, shaded from the sun and
an ice filled wash tub filled with water bottles. Nice!
A very pleasant outing at Fordhook Farm. But my day is not yet over.
---
Back to Top
---
Back to August 2019
---
Back to the main Diary Page