.
Garden Diary - December 2019
---
If you have any comments, observations, or questions about what you read here, remember you can always Contact Me
All content included on this site such as text, graphics and images is protected by U.S and international copyright law.
The compilation of all content on this site is the exclusive property of the site copyright holder.
---
December
---
Gingerbread Houses at the Hunterdon County, NJ Library
Tuesday, 3 December 2019
Somehow, for some reason, gingerbread is associated with the winter season. Perhaps the spicy cookies were thought to be warming when eaten, useful in cold weather. We grew up singing the song about the gingerbread man, and listened to the story of Hansel and Gretel. And if you don't want to eat gingerbread, it's a great construction material.
The Hunterdon County (NJ) Library has been hosting a gingerbread house competition every December since 2010. And they just keep getting better and better. There are two themes for entries. They may be from Gingerbread Story Land. After all, gingerbread houses need not just be Hansel and Gretel. Participants are allowed to recreate their favorite scene or structure from a beloved story. Or, choose a Hunterdon County Scene and create a favorite Hunterdon building or attraction, old or new. Entries were judged on a scale of 1-5 based on: 1. Overall Appearance, 2. Originality / Imagination, 3.Use of materials, 4. Difficulty of Design, and 5. Depiction of Hunterdon Theme or Storybook Theme. There are half a dozen competitive categories: for children only, up to 12 years old; for students ages 13 to 18 years old; then individual adults; next for family; groups; and lastly, for professionals.
Of course I said I had a book to return today. I did.
But I really want to see the gingerbread houses.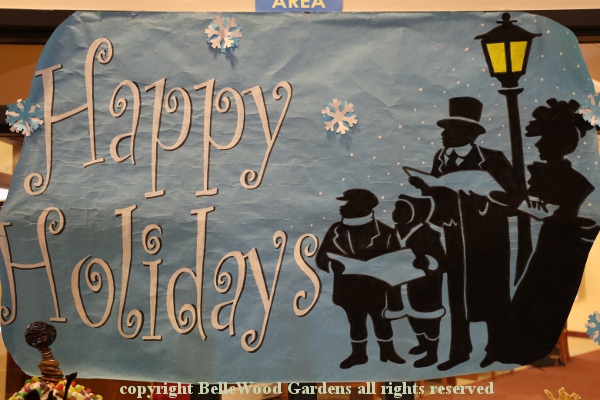 Gingerbread is everywhere you look,
even on the Information Desk counter.

Before you even reach the check out and returns counter
the lobby area has a table with few building to admire.

Very nicely done!

.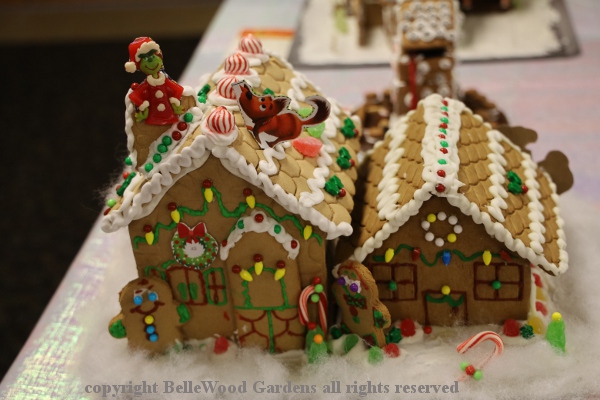 How the Grinch Stole Christmas was popular this year, starting with these
classical style gingerbread cottages. With mean Mr Grinch and his dog Max.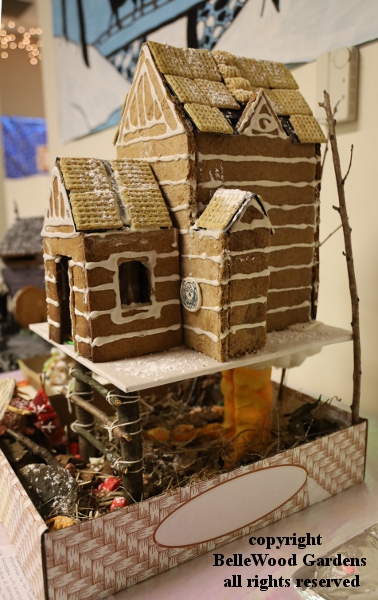 I remember reading about Baba Yaga when I was a child. Here, standing
on chicken legs, is the forest house in which the Russian sorceress lives.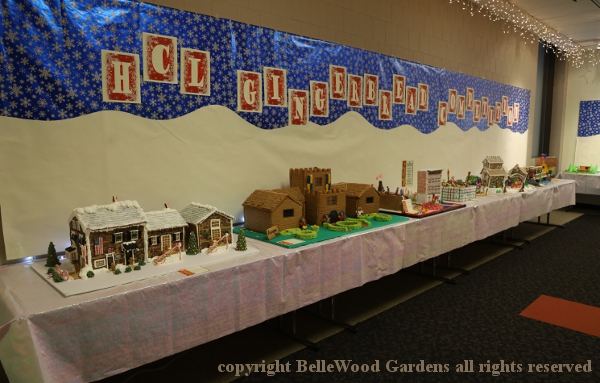 But there are more gingerbread buildings, storybook and actual buildings, in the gallery.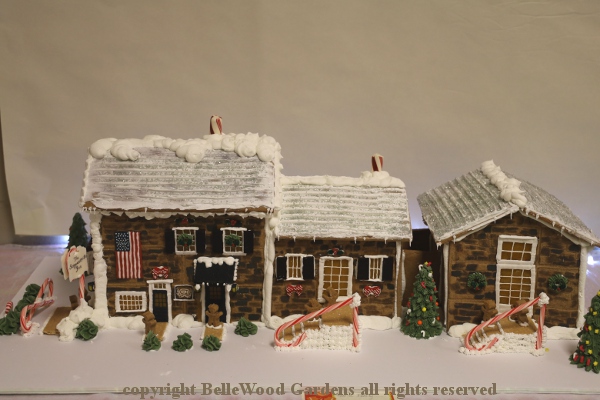 Here's the Sergeantsville Inn. Built by the Pouria family, it's the grand prize winner!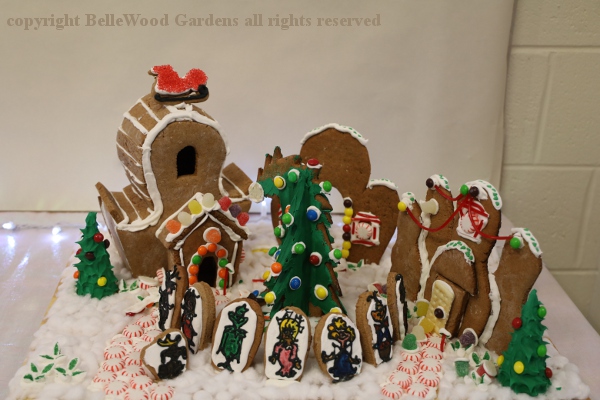 Another Who-Ville, nicely done with fine detail carefully painted on the icing.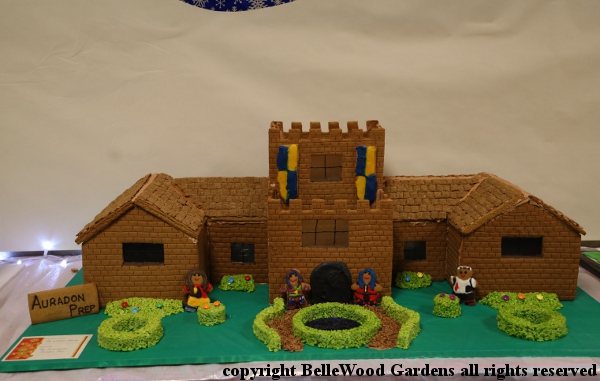 Auradon Prep, where the descendants of Disney's most well-known heroes and villains attend.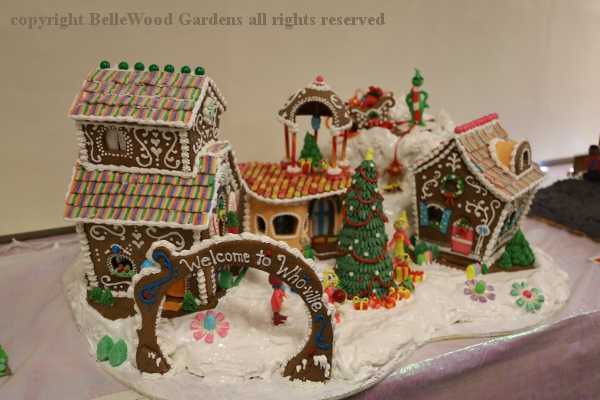 A very elegant Who-Ville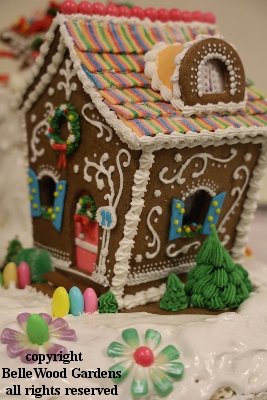 .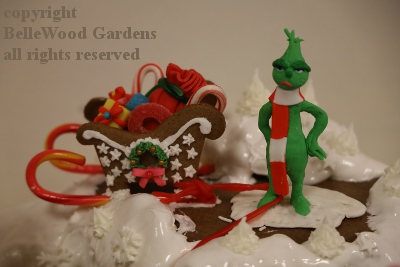 .
There's more, much more: The Nightmare Before Christmas, The Big Red Barn, Over the Rainbow, Hagrid's Hut, at least two based on Little Red Riding Hood, Charlie and the Chocolate Factory, and more. Good thing you have until Friday, 27 December to come, admire, and enjoy. But remember - no nibbling!
---
Back to Top
---
Back to December 2019
---
Back to the main Diary Page