.
Garden Diary - December 2018
---
If you have any comments, observations, or questions about what you read here, remember you can always Contact Me
All content included on this site such as text, graphics and images is protected by U.S and international copyright law.
The compilation of all content on this site is the exclusive property of the site copyright holder.
---
December
---
Gingerbread Houses at the Hunterdon County (New Jersey) Library
Saturday, 8 December 2018
---
I'm busy with the holiday baking. Fruitcake comes first, so the white cake loaded with candied fruit and raisins macerated with brandy has time for multiple baptisms of brandy before t is ready to eat. Next come the cookies that last, like anise spiced springerle and honeyed lebkuchen. Gingerbread certainly fits in here, with molasses and a quartet of spices, cinnamon and ginger, nutmeg and cloves. Bake it a little longer than you would for a cookie and gingerbread becomes construction material for gingerbread houses.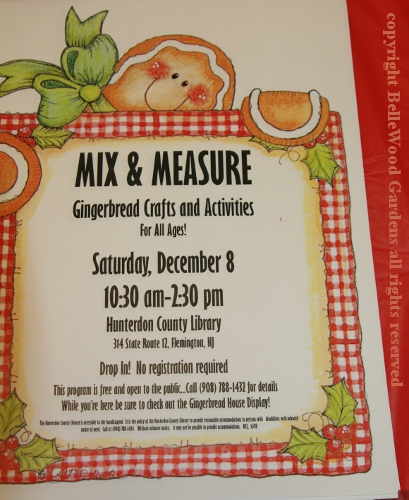 The Hunterdon County library is having a gingerbread craft and activities day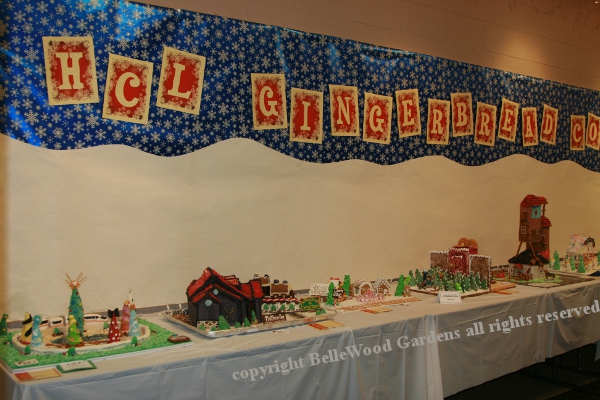 to go along with their month-long gingerbread house display event.
Grab a gingerbread cookie from the table at the door.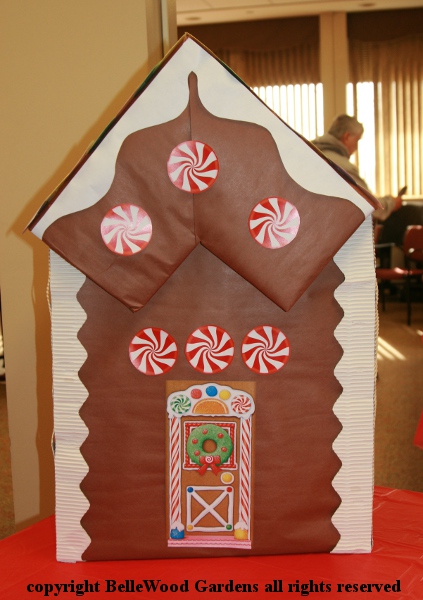 A wonderful gingerbread house (ssshhh, it's a paper construction)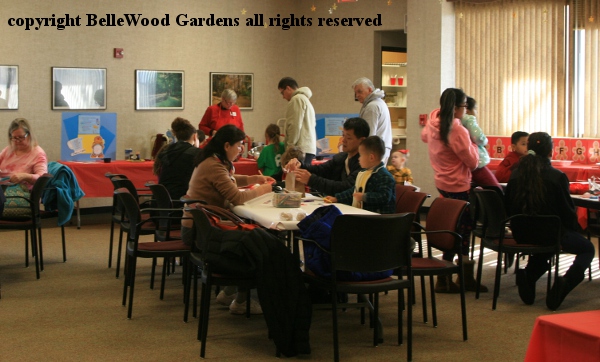 offers ideas for the children, tween-agers, and grownups at work.
The gingerbread competition has categories for one and all: Kids Only (up to 12 years old); Student (Ages 13 - 18); Adult (Individual); Family; Group; Professionals.
Your creation must fit one of the following two categories...Gingerbread Story Land (and not just Hansel and Gretel) so recreate your favorite scene or structure from a beloved story OR a Hunterdon County Scene - your favorite Hunterdon building, attraction or image, old or new.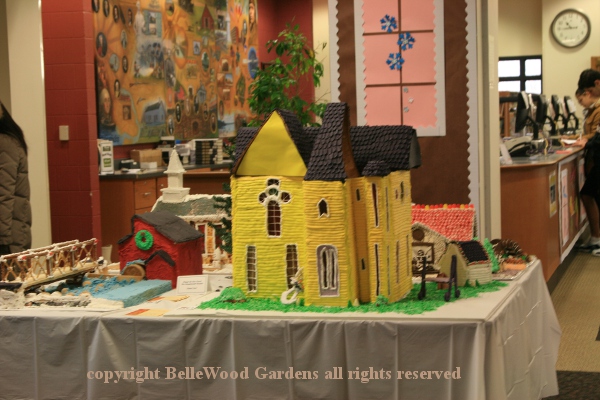 Gingerbread houses every where I look, on tables in the entrance hall,
some in the display cases, most in the gallery space. Each is unique.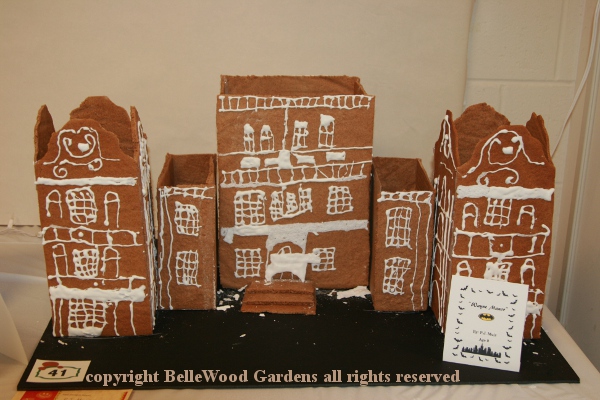 There's Wayne Manor, traditionally made from gingerbread and royal icing.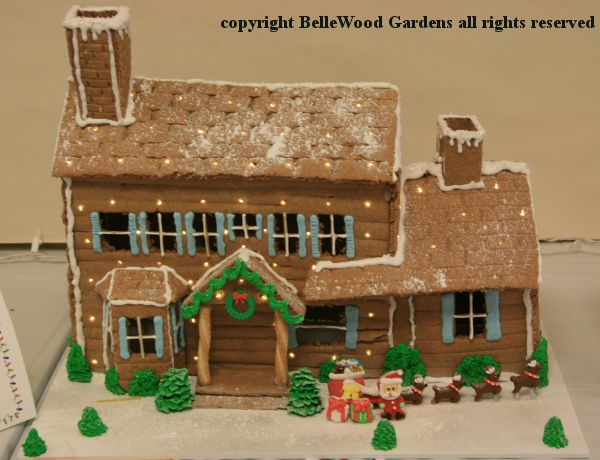 The Griswold Family Christmas is all aglow with LED lights on roof and walls.
An entire village of tiny houses - Franklin Township as crafted by
the school girl scout troops. Basic cottages, unique embellishments.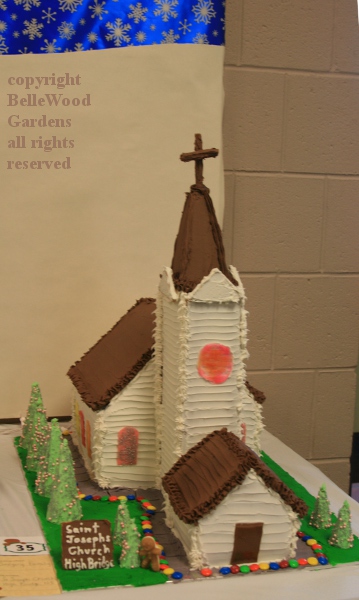 St Joseph Church in High Bridge,
complete with landscaping.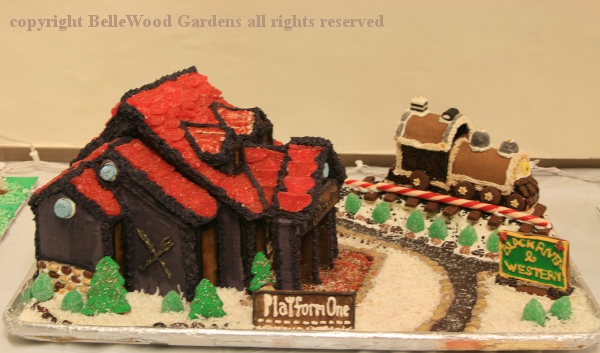 All aboard. The Black River and Western train has pulled up to Station One.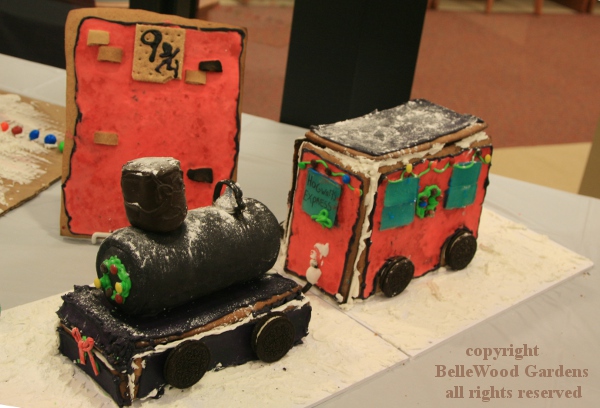 Or, if you are not a muggle, look for Platform 9 3/4, for Hogwarts.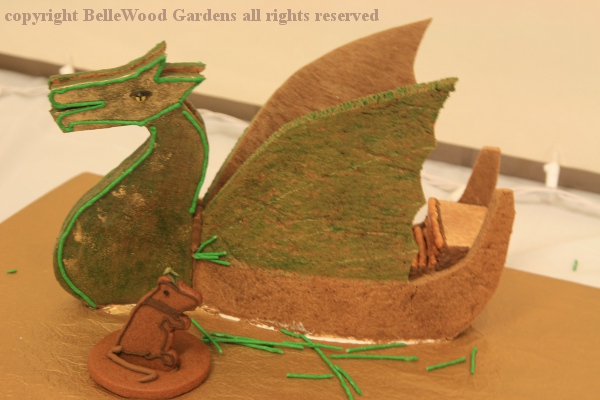 Or, go to sea aboard the Dawn Treader, ship of King Caspian of Narnia.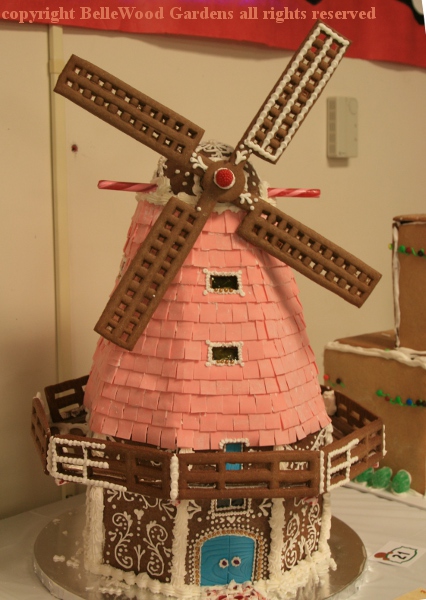 Let the wind blow and turn the strong sails of
the Volendam windmill of Holland Township.
There are many more gingerbread creations to see.
The exhibition will be on display through December 26th.
Come, and come visit again, before the year is out.
---
Back to Top
---
Back to December 2018
---
Back to the main Diary Page