.
Garden Diary - December 2018
---
If you have any comments, observations, or questions about what you read here, remember you can always Contact Me
All content included on this site such as text, graphics and images is protected by U.S and international copyright law.
The compilation of all content on this site is the exclusive property of the site copyright holder.
---
December
---
Winter Day at Atlock Farm
Saturday, 1 December 2018
---
It's a kickoff to the holiday season at Atlock Farm on Weston Canal Road in Somerset, New Jersey. For two decades now, Seibert and Rice, importers of elegant handmade Italian terra cotta pots have a sale here at the farm. Yes, there's also an online sale but it is much more enticing to actually see, touch, succumb and purchase, no waiting to receive. And at discounted prices. There are even some minorly chipped and nicked pieces, and they go fast! And with plants available at the nursery you can have it all, one stop shopping. So off I go.
There are so many styles and sizes of pots on offer. Excelsior used to pack
the various large pots makes excellent kindling for logs in the fire bowls.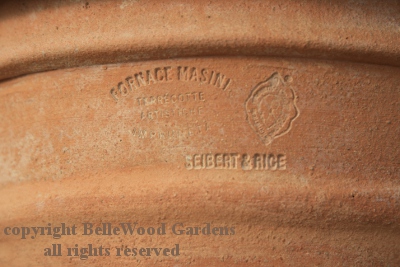 Each pot is stamped with the Seibert and Rice logo.
Pots outdoors, in the hoop house, people avidly examining pots.
A box with wedges, thoughtfully labeled "Fragile."
It may be frost resistant but terra cotta does chip if
roughly handled. Does not respond well if dropped.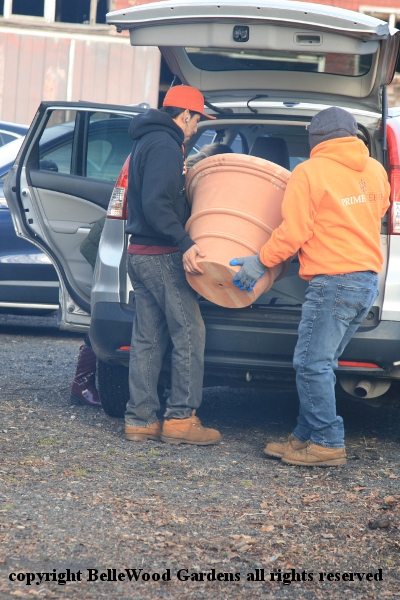 Which is why two of Atlock's workers are carefully loading this pot in a car.
Smaller items are easier to handle, like this planter embossed with
a garland of lemons and leaves.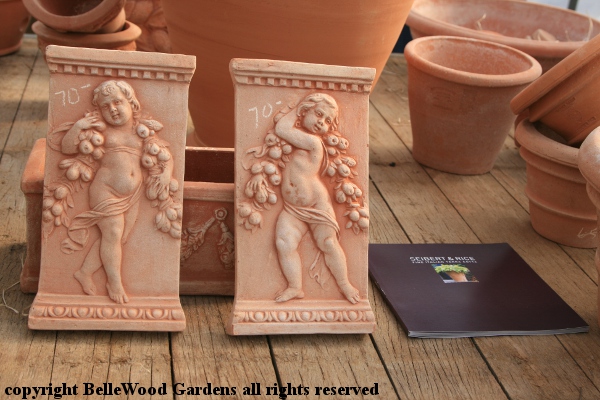 Or, admire the fine detailing on these two plaques. The putti even have navels.
Ken was looking for some plants in the hoop house.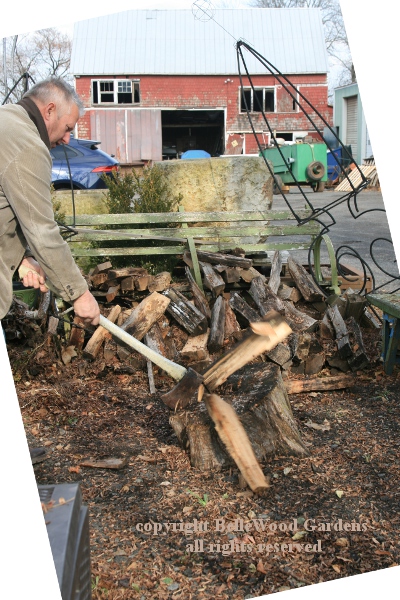 Noticed the other fire bowl was low on wood
so easily split another two logs with an axe.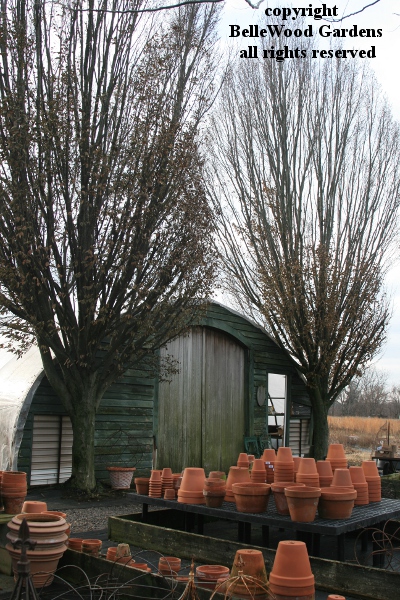 In a corner, out of the way, some standard clay pots.
Plain, even plebian. Dull, in comparison to terra rossa.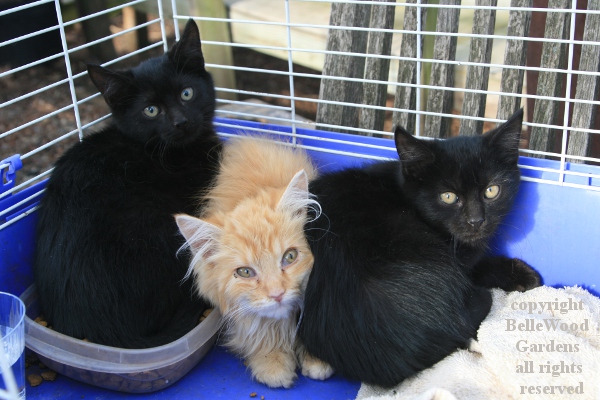 Atlock Farm also has cats. Some are wild as the wind, cannot be caught.
Their kittens, when weaned, are brought indoors, socialized, and found
good homes. One woman is taking the two black brothers, so they will
have each other to socialize with as they settle down in her home. But
the fluffy little orange boy is pensively waiting. I already have two cats.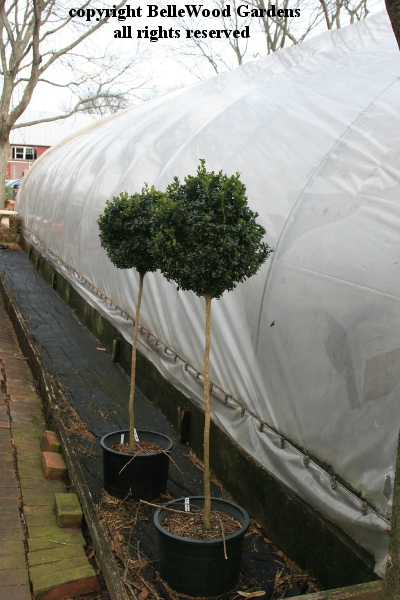 Atlock Farm is especially noted for its topiary.
How much more elegant if in terra rossa!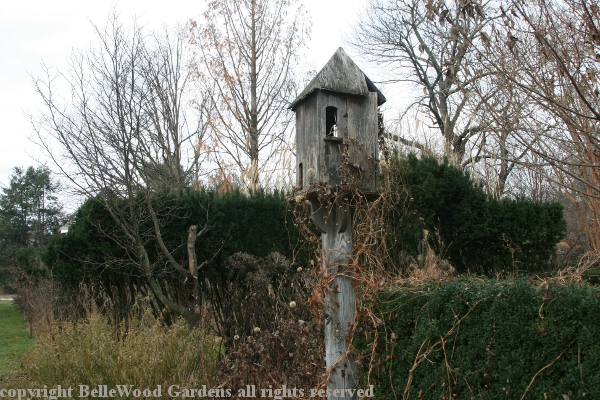 The day is turning more overcast. Gray skies, bare trees, and
an empty bird house. First of December. Looks like winter.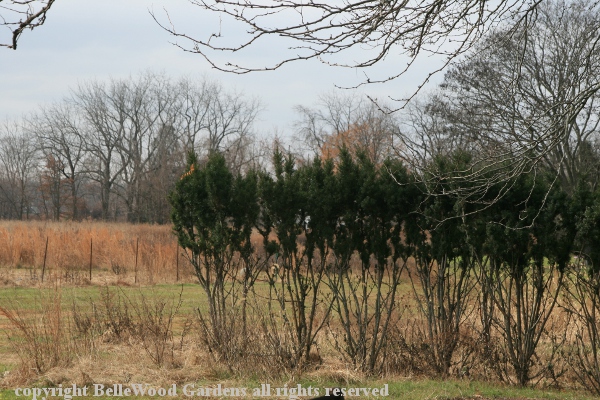 You could be excused for thinking this neatly trimmed hedge was
carefully pruned by hand. Carefully, yes, but it was done by deer.
Time to head for home. No kitten. Three small pots. Pleasant memories.
And another traditional event begins the holiday season.
---
Back to Top
---
Back to December 2018
---
Back to the main Diary Page