.
Garden Diary - April 2018
---
If you have any comments, observations, or questions about what you read here, remember you can always Contact Me
All content included on this site such as text, graphics and images is protected by U.S and international copyright law.
The compilation of all content on this site is the exclusive property of the site copyright holder.
---
April
---
April Rain
Monday, 16 April 2018
---
If it was colder, rather than rain there would be more than two feet of snow. So in that regard, yes, this is good. But it is not so much the quantity of rain but the quickness and intensity with which it came down. Better than two inches, faster than the ground can accept it. Here's what I saw close to 9:00 a.m. this morning.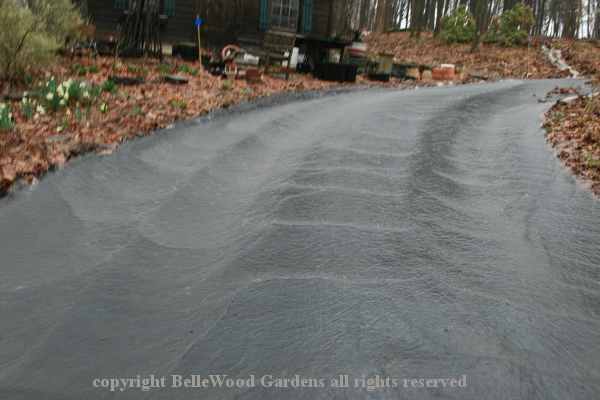 Water sluicing over the driveway. See the white water in the back?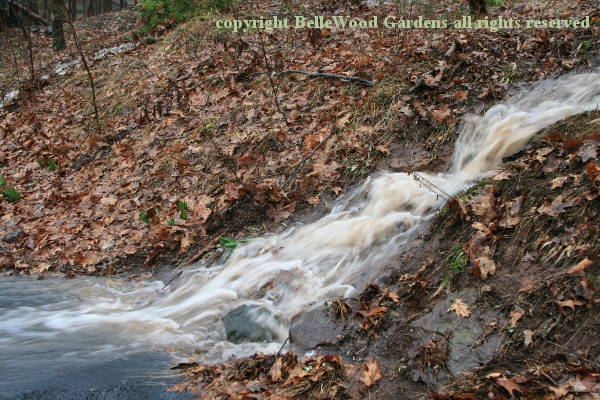 It is making new channels where the sloping ground offers
a path with less resistance, cutting into the saturated soil.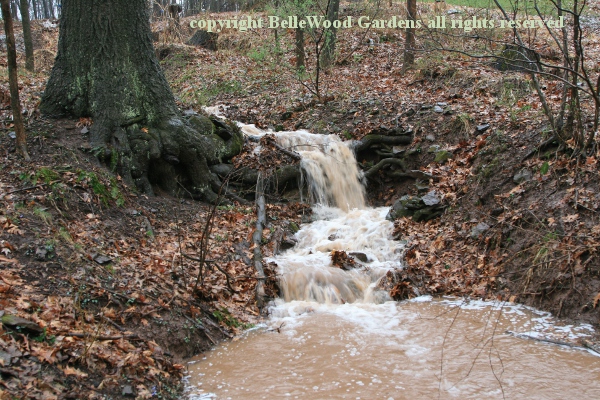 As well as the new paths the water is seeking it is pouring along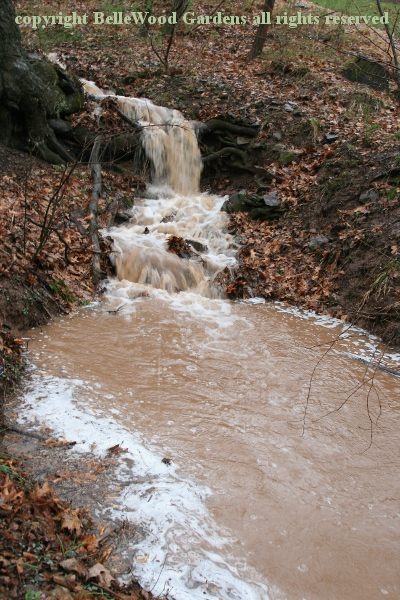 the channel it always takes when there is a heavy rain. This time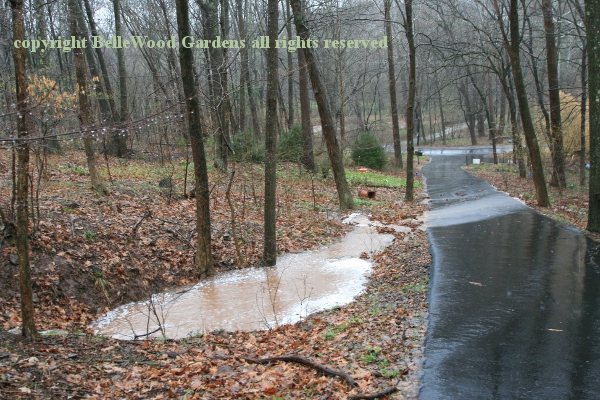 the opening of the lower culvert under the driveway is filled with
mud. A pool has formed, filled, and is flowing over the driveway.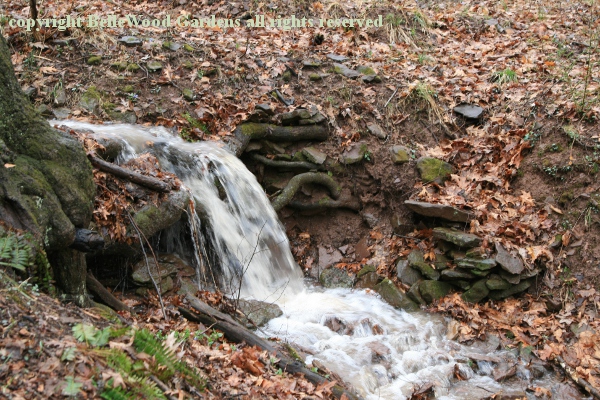 Towards midday the flow has somewhat reduced its force.
Less mud being carried along with the water.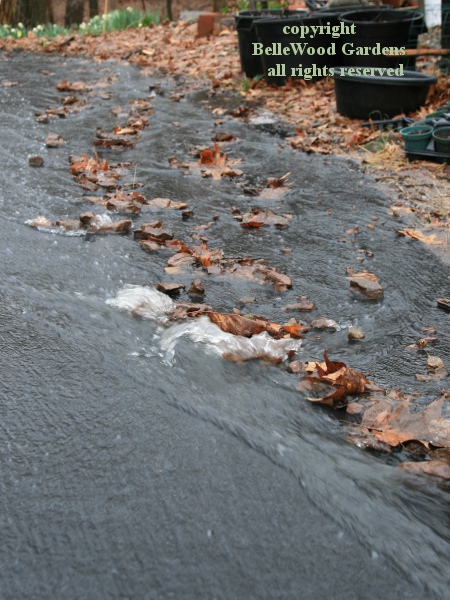 Looking down the driveway. There are small rocks,
more than pebbles, that have been washed onto it.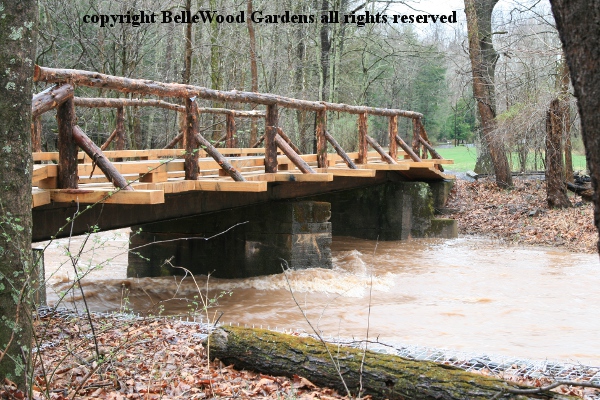 The rushing Nishisackawick Creek is the color of chocolate milk.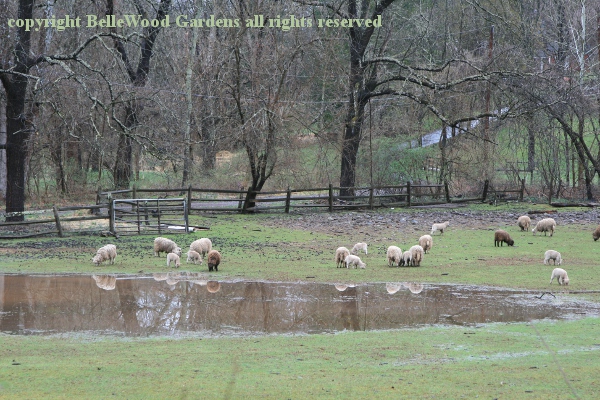 And our neighbor's sheep have a temporary pond in their field.
UPDATE: Friday, 20 April 2018. I cleared the culvert today. It involved pulling out branches which had wedged themselves in the opening. They, in turn, had trapped leaves that were carried along in the forceful flow of water. Which then acted as a strainer, collecting the soil washed along and suspended in the water. I had to fill buckets. Very heavy, too heavy to carry so I used the hand truck to wheel them down the driveway and empty into the compost heap.
---
Back to Top
---
Back to April 2018
---
Back to Book Reviews 2018
---
Back to the main Diary Page