.
Garden Diary - May 2018
---
If you have any comments, observations, or questions about what you read here, remember you can always Contact Me
All content included on this site such as text, graphics and images is protected by U.S and international copyright law.
The compilation of all content on this site is the exclusive property of the site copyright holder.
---
May
---
A Visit to Bamboo Brook Gardens
Saturday, 5 May 2018
---
When I was discussing our proposed visit to Willowwood Arboretum with John Beirne, director of the arboretum, he suggested that the crabapple trees at Bamboo Brook were also worth a look-see. Since friends give friends good advice, I took him at his word, and Joan and I drove over to this neighboring garden.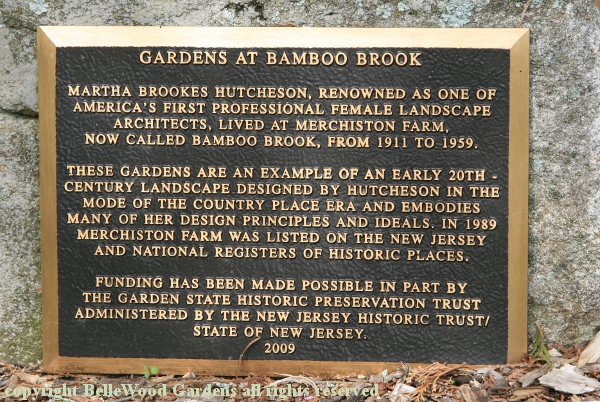 What, you're not familiar with the gardens at Bamboo Brook?
Then you need to be enlightened.
Once the property of Martha Brookes Hutchinson, a wonderful garden was created over the decades she and her family lived here. Now a county park open to the public it is well worth a visit through the seasons.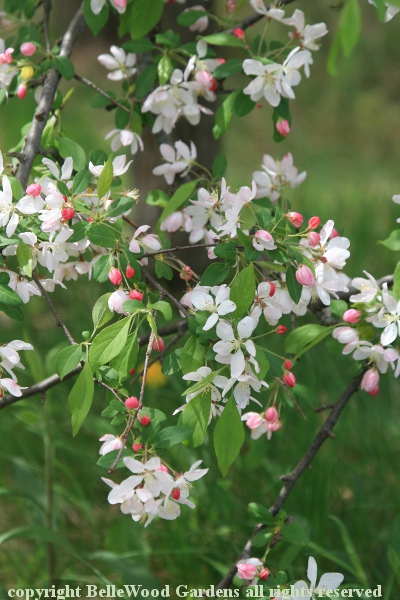 But spring, with the tender green of unfolding
leaves and burgeoning flowers is a special time.
John's advice on viewing crabapples is spot on.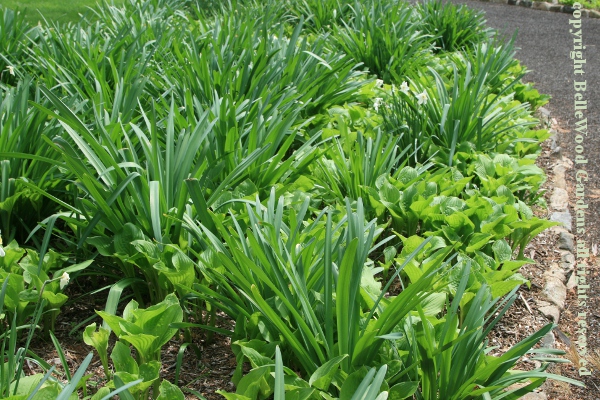 This is interesting, and will be even more so in August. Hosta, and strap-like leaves not of daffodils but naked ladies, aka surprise lilies, will wither away to be followed by pink trumpet flowers on bare stems. Note to self: make a note in the calendar for a return visit.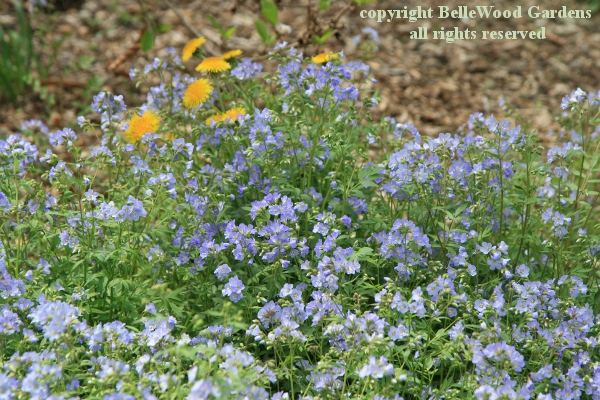 Even the weeds appeal. Polemonium embellished with dandelions.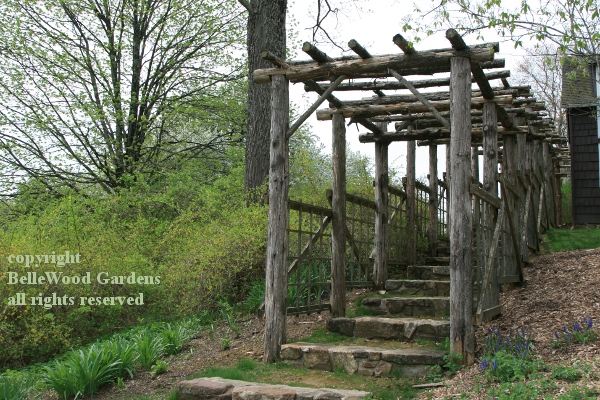 A cedar pergola, stepping down along the steps.
The lower trelliswork will support vines in summer.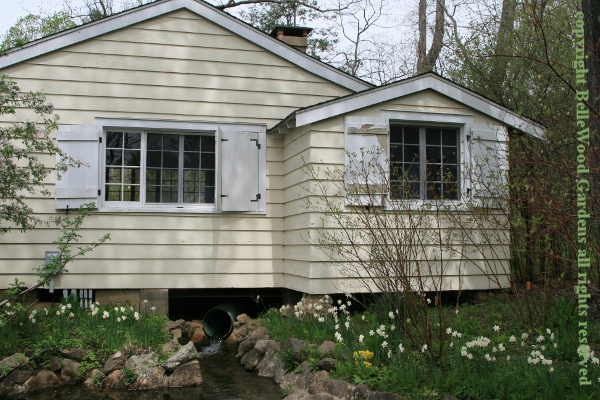 As you might expect from its name, water features in the garden.
This bungalow, once her studio, has a streamlet flowing under it.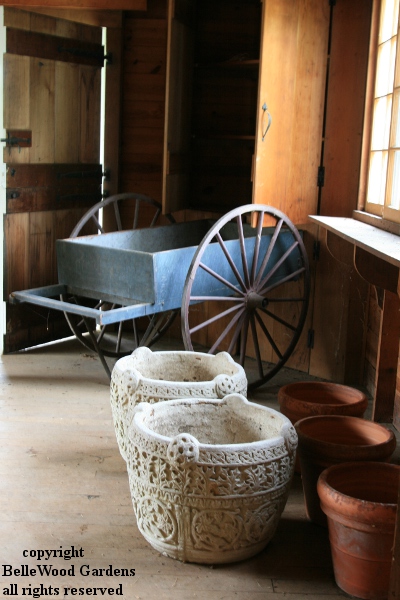 There are indications the building is being rescued from its
current deshabille, garden storage and housing for field mice.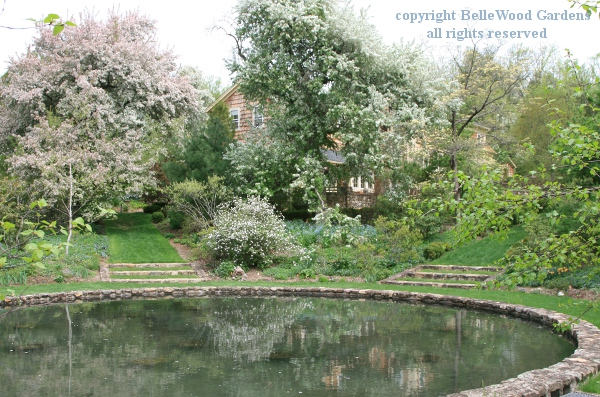 Multiple sets of broad steps lead down to a shallow circular pool
reflecting yet more crabapple trees. Pots of water lilies are just
starting into growth. They will be wonderful when I visit in August.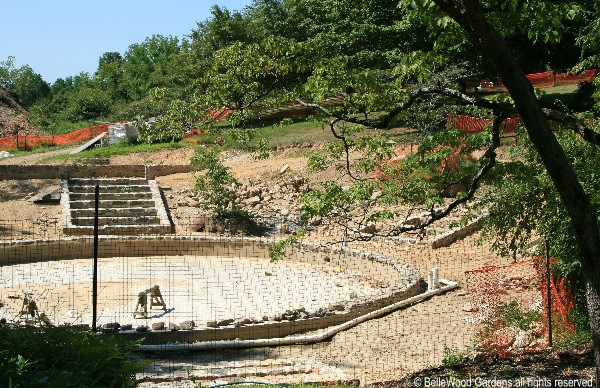 This is what it looked like in 2008 when the restoration was just
under way, and I had to peer through safety fencing for a glimpse.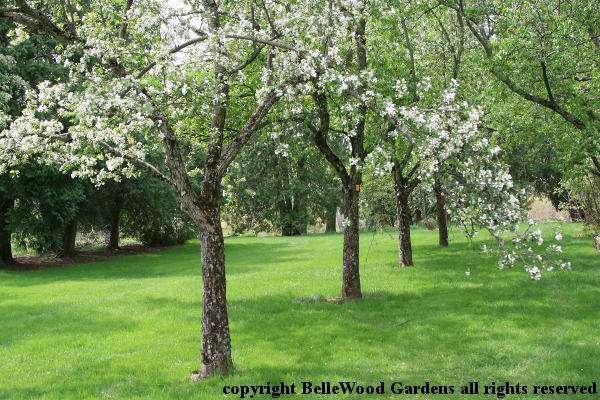 A row of younger crabapple trees, like corps de ballet dancing
across a greensward stage, young ballerinas ready to pirouette.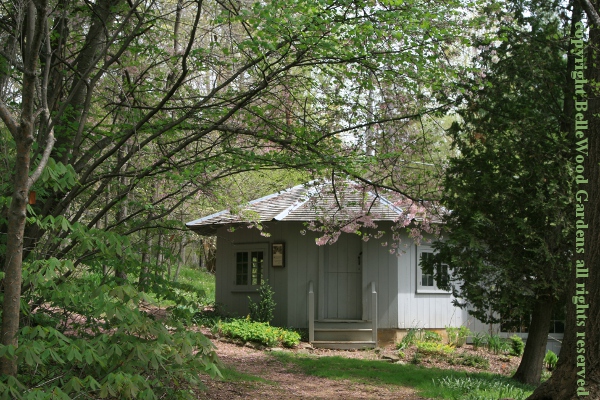 This was once the children's playhouse I'm not sure what the octagon house
is used for today. Arts and craft classes would make lovely use of the space.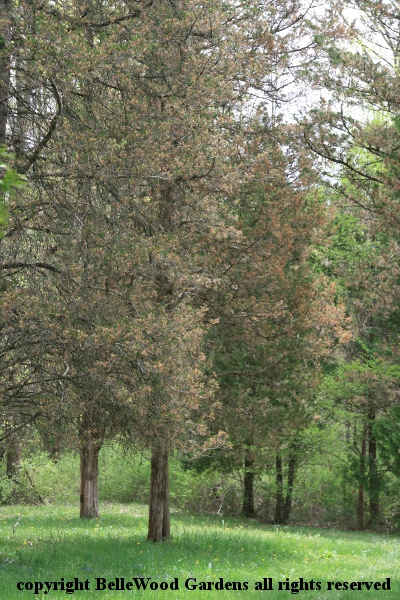 When John and I were talking we spoke of the new this spring issue where old field cedar, Juniperus virginiana, are going brown. It's not cedar apple rust, where the cedar trees develop these orange slime balls from outer space. No, something quite different. Scary. Upsetting.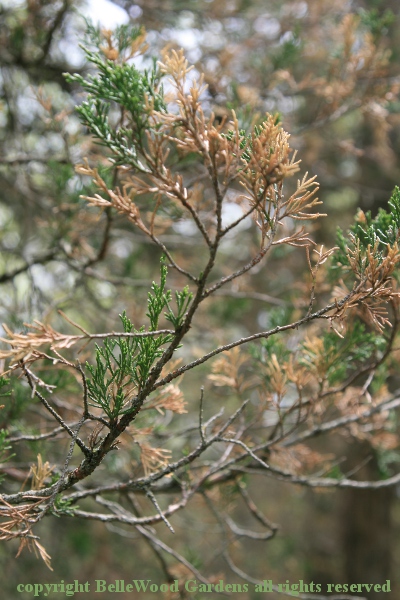 A close look reveals new growth on the tips of the branches.
Enough that the trees can recover? Only time will tell.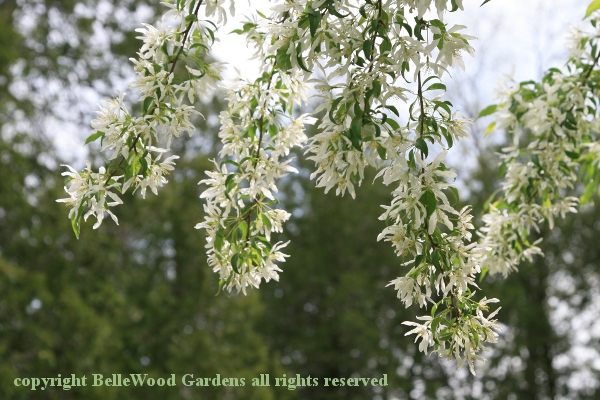 Around the far side of the house there's an interesting crabapple.
The petals are somewhat narrow, offering a lacy appearance.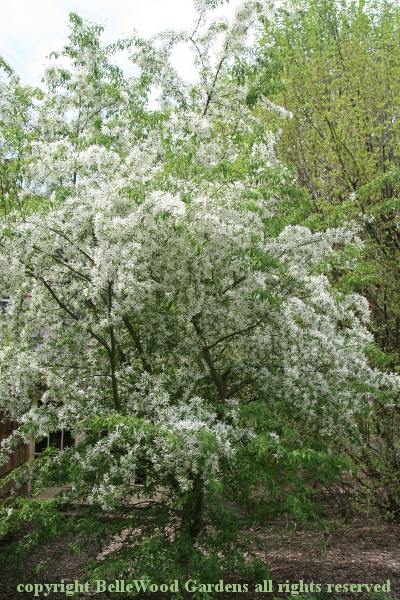 The label (trees and shrubs are well labeled, so helpful) indicates
it is unidentified. Regardless, in my opinion it should be propagated.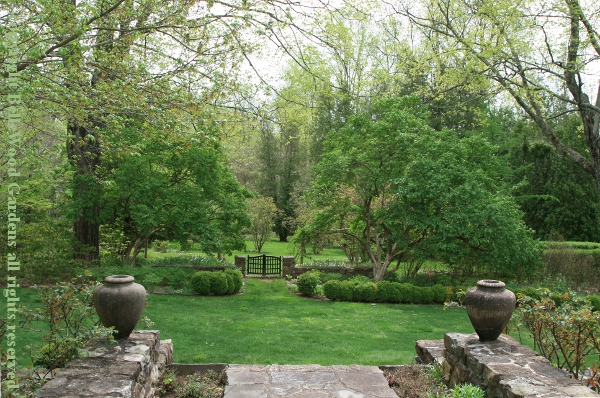 The view over the steps and across the back lawn from the porch. A landscape
thoughtfully planned and well executed, where every prospect pleases the visitor.
---
Back to Top
---
Back to May 2018
---
Back to the main Diary Page