.
Garden Diary - August 2017
---
If you have any comments, observations, or questions about what you read here, remember you can always Contact Me
All content included on this site such as text, graphics and images is protected by U.S and international copyright law.
The compilation of all content on this site is the exclusive property of the site copyright holder.
---
August
---
Purgatory Interlude of Scenery and Outings
19 - 24 August 2017
Bits and pieces - attractive scenery and interesting places.
---
Saturday, 19 August 2017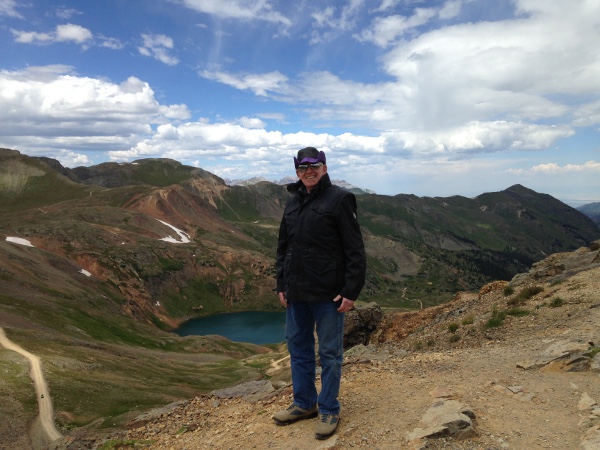 image courtesy Steve Dessy, all rights reserved
Paul, up on California Gulch.
.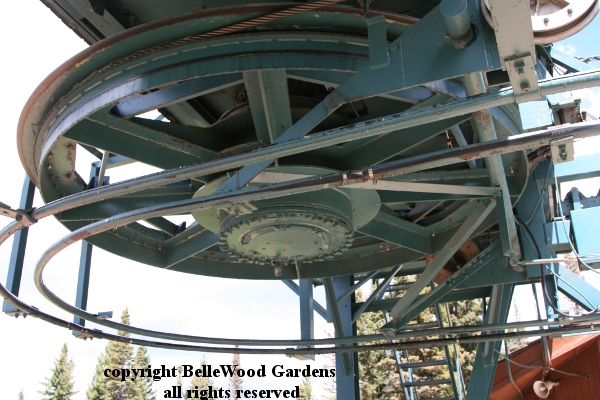 Meanwhile, I was on a mushroom foray and then taking
the chairlift down. A first time event for me. I enjoyed it.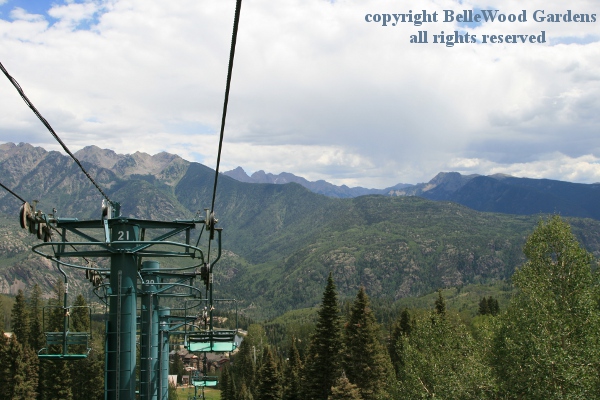 ---
Sunday, 20 August 2017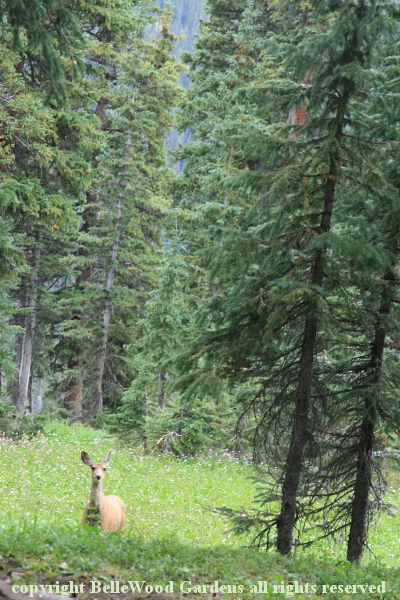 Mule deer, spotted while crossing on
Bolam Pass, coming back from Telluride.
---
Tuesday, 22 August 2017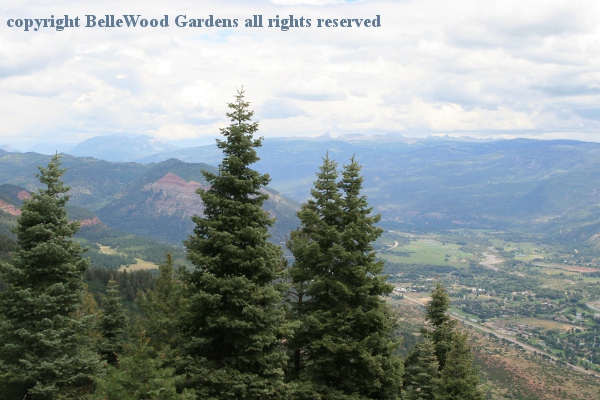 Picnic at the Animas Overlook, in pinyon pine forest.
.
Stopped at Albertson's supermarket in Durango for a few groceries.
Now is the time for public roasting of New Mexico's Hatch chiles!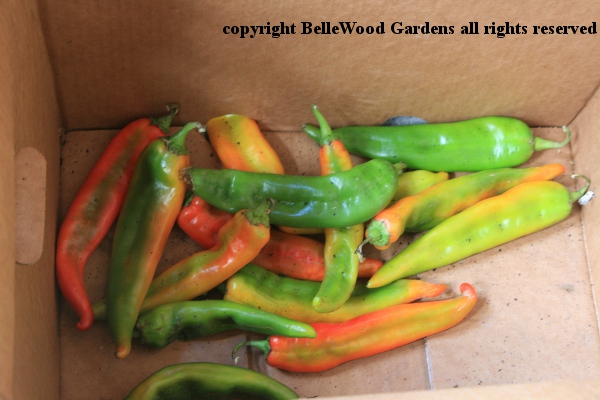 The question in New Mexico is "Red or green?"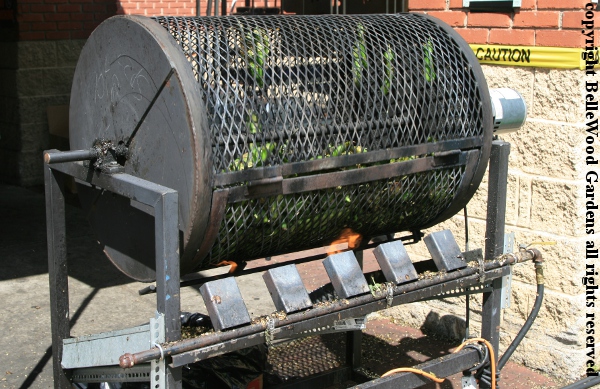 Propane flame, tumbling drum for even roasting. Freeze for winter.
---
Wednesday, 24 August 2017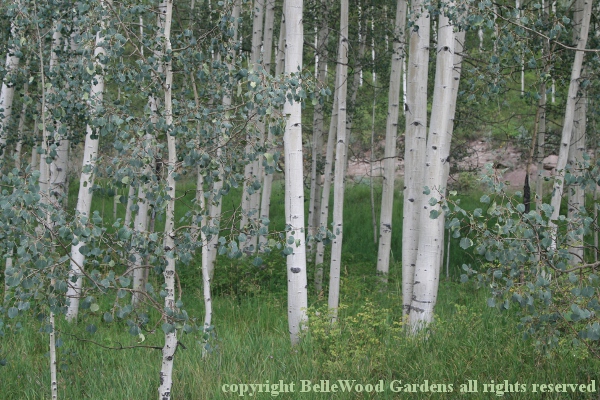 Aspen woods at lower (hah! About 9,000 feet) elevation.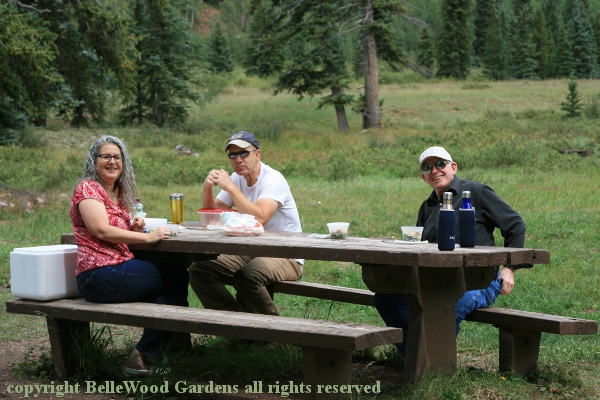 Another picnic, today at the Upper Hermosa Creek trailhead.
Large dirt parking area, restrooms, picnic tables, horse corrals.
Trail starts in the San Juan Mountain National Forest, at FR 578.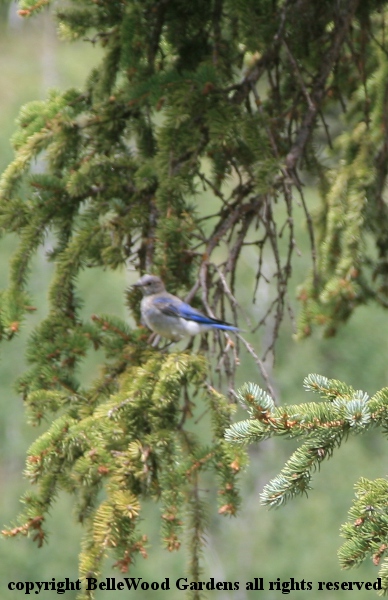 There were mountain bluebirds.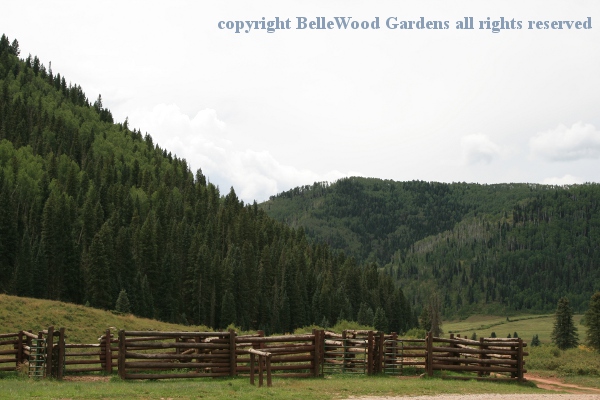 Corrals for horses at the trailhead. Horses are allowed on hiking trails unless designated for foot travel only. Certain restrictions apply: horses are not allowed in developed campgrounds. Only certified weed-free hay or processed feed may be brought onto National Forest System lands. Only processed feed may be used in wilderness areas. Tree-saver straps for picket lines and portable corrals are recommended.
An historic homestead cabin and hitching post visible from FR578
as we head back to Purgatory Lodge after another excellent day.
---
Back to August 2017 which includes links to all the Purgatory entries
---
Back to the main Diary Page