.
Garden Diary - December 2017
---
If you have any comments, observations, or questions about what you read here, remember you can always Contact Me
All content included on this site such as text, graphics and images is protected by U.S and international copyright law.
The compilation of all content on this site is the exclusive property of the site copyright holder.
---
December
---
Gingerbread Houses at the Hunterdon County Library
Thursday, 21 December 2017
Fruitcake is baked, ditto the holiday cookies. Time for a visit to the library for something to read.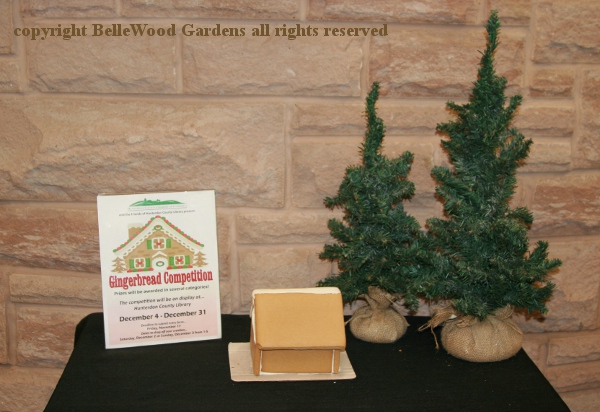 What's this? Why, it's an undecorated gingerbread house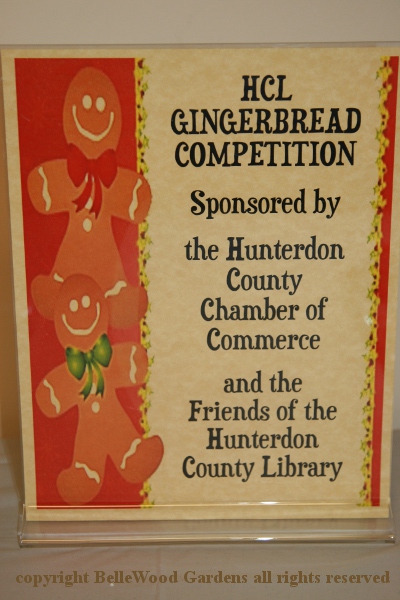 and a notice for their annual competition.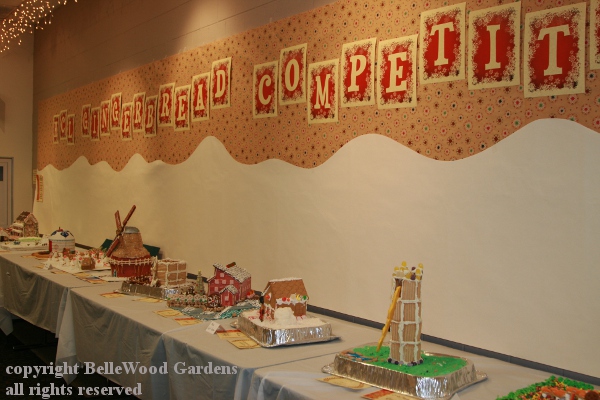 And what a charming and varied display there is to admire and enjoy.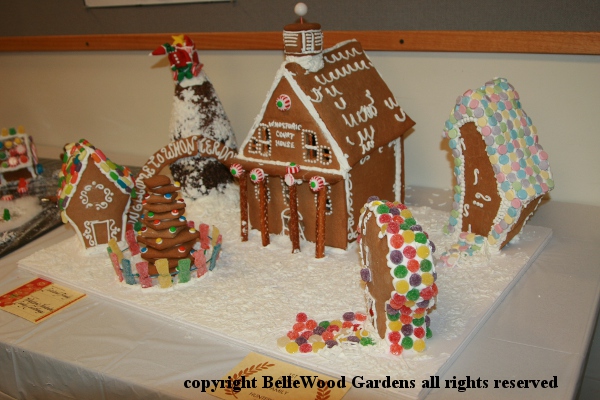 Here's the Whostoric Hunterdon County Courthouse, created
by the Lovelands, who received the first place for family award.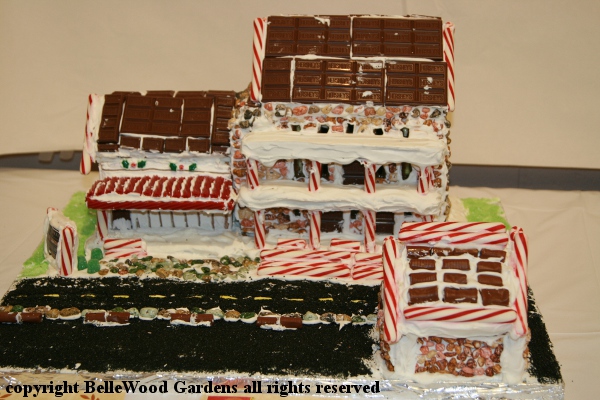 Or perhaps you appreciate the Pittstown Inn, crafted
by the clever girls in Daisy troop 80074.
Caitlyn Mazewski made this Holland Township Windmill.
Alas, the wind in the sails is too much for the fondant "glue."
Brownie troop 81304 received a first place group award for
their gingerbread replica of the Franklin Township schoolhouse.
Yuki Watts was awarded first place adult for her gingerbread
copy of the Red Mill, in Clinton, complete with rushing water.
Structures are either based on actual buildings or fairy tales.
Such as the Shearer family's best in show display of
Snow White's cottage, complete with evil stepmother
offering the poison apple. Great detailing on this one.
Libraries are a place for books, a place to learn and also have fun.
The gingerbread competition is on display until end of this year.
---
Back to Top
---
Back to December 2017
---
Back to the main Diary Page