.
Garden Diary - January 2017
---
If you have any comments, observations, or questions about what you read here, remember you can always Contact Me
All content included on this site such as text, graphics and images is protected by U.S and international copyright law.
The compilation of all content on this site is the exclusive property of the site copyright holder.
---
January
---
The Culinary Herbal: Growing & Preserving 97 Flavorful Herbs
by Susan Belsinger & Arthur O. Tucker
Tuesday, 21 February 2017
---
What's in a name? Going by "Culinary Herbal" my first thought was that this would be a fairly recipe heavy book with suggestions for using herbs in the kitchen. Should have finished reading the title as the second part, "Growing & Preserving 97 Flavorful Herbs" makes everything clear. This is a book, the authors note, "for gardeners who like to cook and cooks who want to grow the best-flavored culinary herbs . . . ".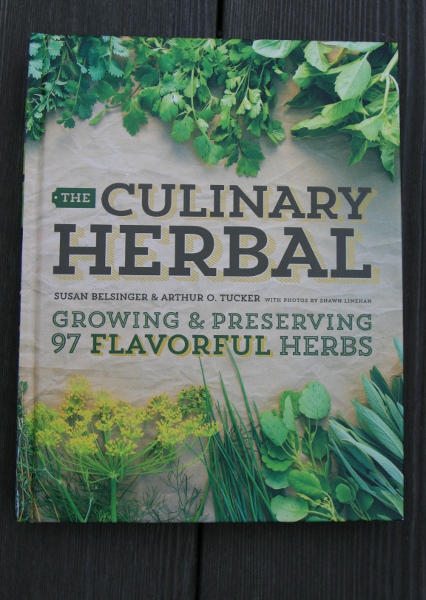 Today, we've moved beyond dried herbs, their flakes packed in glass, plastic, tin. Fresh herbs - parsley, thyme, rosemary - are available at the grocery store year-round. Basil is a standard. Mint and sage are not uncommon. But take a minute and thinks about the comparison between a sun-warmed tomato fresh from your garden and one bought at the store. Even in summer, homegrown is better. If this is true for tomatoes, why not herbs? Indeed. This is the authors premise. They want you to enjoy the entire cycle, from growing to using herbs.
Text for each entry has a header that briefly sets out basic information: annual or perennial, how hardy, sun / shade requirement, preferred moisture, soil and pH.
With the wide selection of 97 herbs from annuals to perennials with the inclusion of some tender perennials (but not tropical herbs and spices), in addition to well-known favorites such as dill, basil, bay laurel, you'll find herbs that likely you never even knew about - rau ngô anyone?, and others you know but might not have considered as an herb - spicebush, tawny daylily, or beebalm.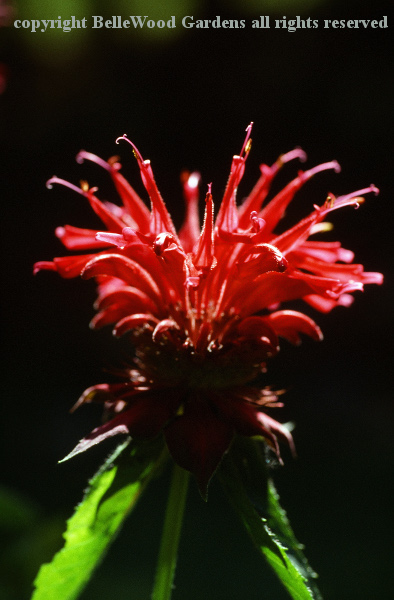 The authors (reknown for their herbal expertise) enthusiastically profile the plants- how do they smell, what do they taste like. Should it be used fresh or should it be prepared. And if so, how should it be prepared. What foods would be complimented by a specific herb. How should you cultivate, harvest, preserve each particular herb.
In conclusion there is a brief section with information on: Propagating herbs from seeds or cuttings.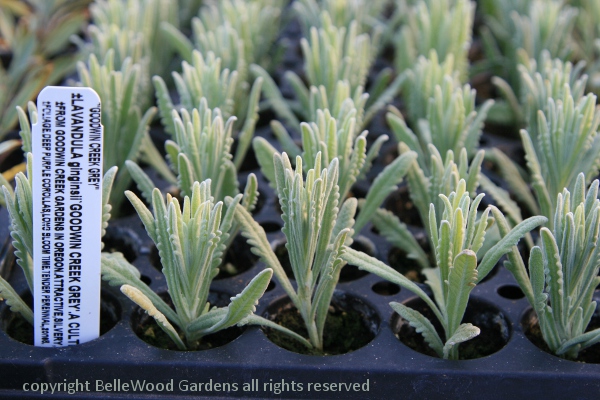 Growing in containers, very useful for city dwellers without a garden. Basic preservation techniques from drying to freezing. And master recipes for making herbal syrups, vinegars, herb pastes (think pesto), and herbed butters.
Photographs by Shawn Linehan beautifully illustrate the book. Every herb's entry begins with an enticing yet simple, full page image. Some entries have additional, smaller images as does the growing, harvesting, preserving section.
A pleasant book for the cook and the gardener, to add pleasure in the kitchen and at the table.
A review copy of this book was provided by the publisher.
Published by Timber Press, Portland, Oregon, 2016 ISBN 978-1-60469-519-9 Hardcover, $27.50
---
Back to Top
---
Back to Book Reviews 2017
---
Back to February 2017
---
Back to the main Diary Page