.
Garden Diary - December 2016
---
If you have any comments, observations, or questions about what you read here, remember you can always Contact Me
All content included on this site such as text, graphics and images is protected by U.S and international copyright law.
The compilation of all content on this site is the exclusive property of the site copyright holder.
---
December
---
Storing Firewood
Thursday, 8 December 2016
---
Firewood, it is said, heats you multiple times in the making. First when you cut it, next when it is moved. Then again when the wood is split. Once more when the firewood is stacked. And at last when the wood is burned. A straightforward sequence, but sequential nonetheless. For us it goes like this.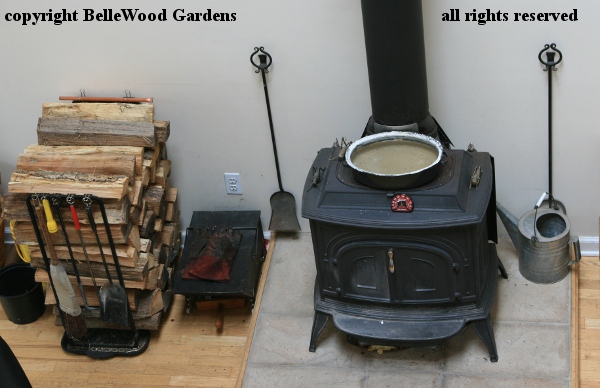 There is a modest rack to hold firewood upstairs and adjacent to the stove.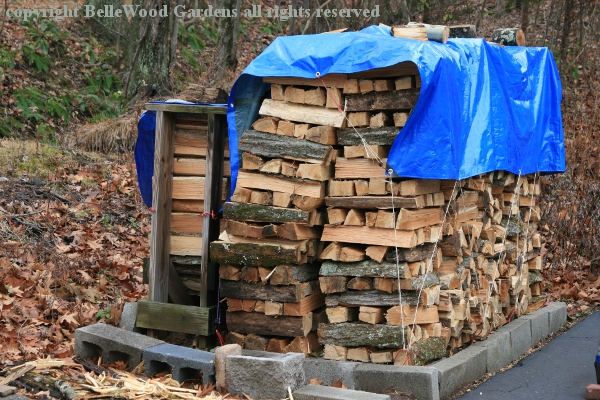 There are several outdoor storage areas. This is a fairly straight-forward, traditional way to stack firewood. It's done in a linear manner, with interlaced end layers that act as supports for the pile. There is a tarp over the top to offer some protection from rain and snow.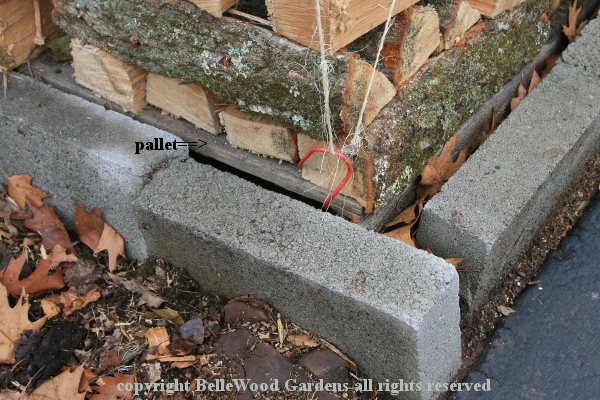 There are pallets underneath the pile to keep the firewood off the ground.
This is overflow wood, not needed for this winter but the next one, 2017 / 18.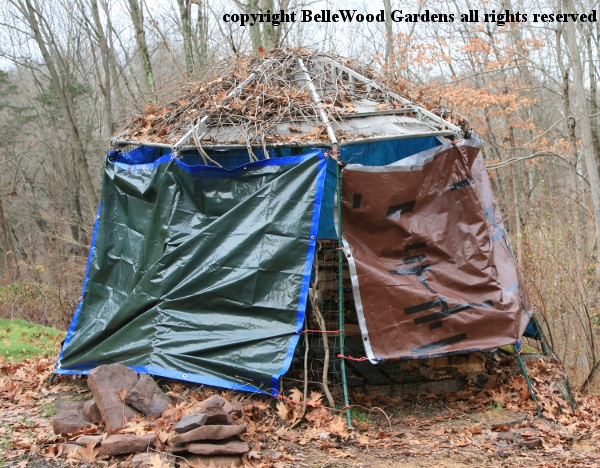 As is the firewood inside this tarp walled behemouth.
It is a gazebo in the summertime.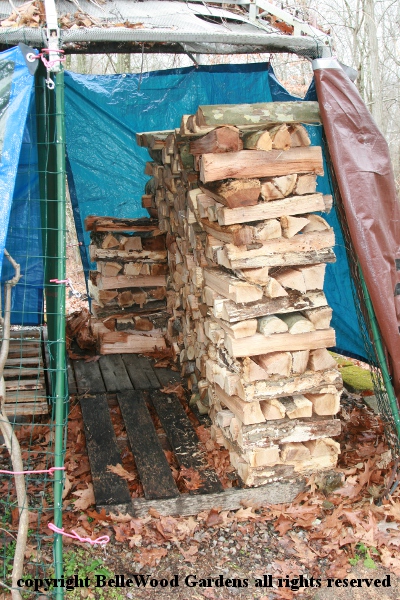 As you can see the firewood is again up on pallets with criscrossed end stacks.
One year I built a holzhaufen. It was beautiful to look at, and holds an amazingly generous amount of firewood. Since only the ends of the wood is exposed it remains protected from wet weather. Some wood was split in bark-covered slabs and laid on top, like shingles. The family lumberjack complained it was awkward to take wood to use so that was that.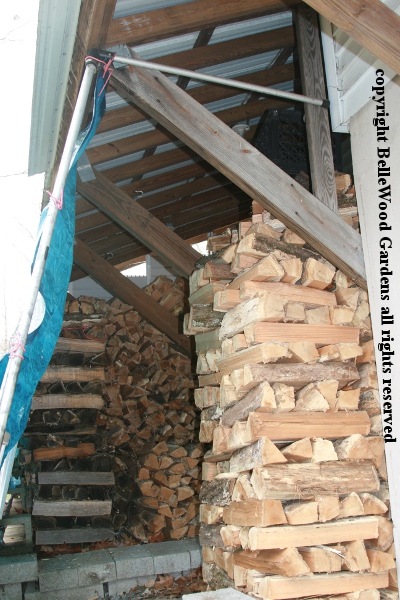 The primary storage area for firewood to be used in the current winter is conveniently stored next to the house. No pallets but the firewood rests on a thick layer of crushed traprock. There's a metal roof so everything is kept nice and dry.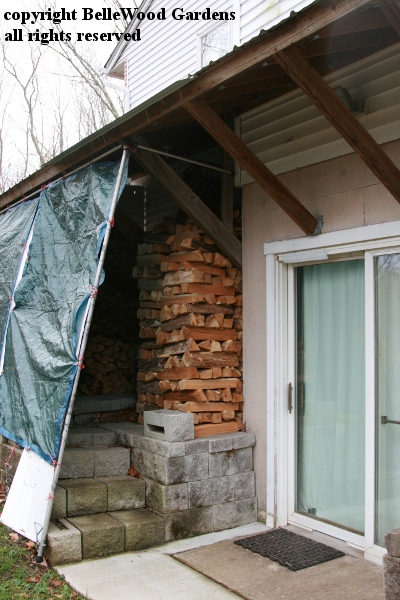 It is ideal because there is an outside door from the basement right next to the storage area.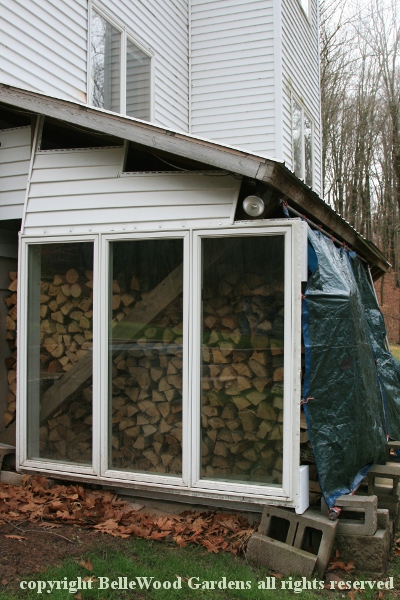 We couldn't sell windows left from a renovation project
so they became the end wall of the storage area.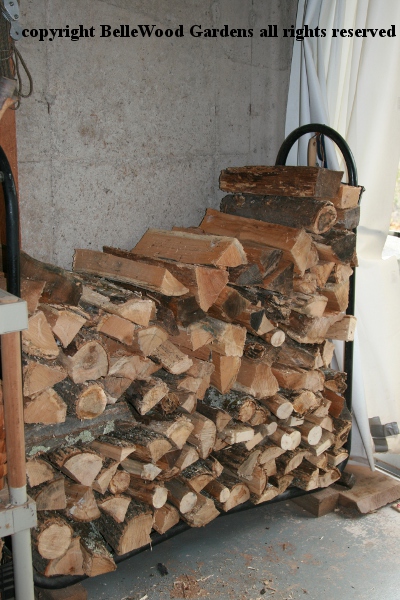 Wood is brought from outdoors to a storage rack just inside the basement.
From there is is brought upstairs to the rack next to the stove.
You could, I suppose, eliminate a few steps by simply buying firewood.
Maybe there's no wood lot on your property. But if there are trees to cut
A warm fire in cold weather is always appreciated.
---
Back to Top
---
Back to December 2016
---
Back to the main Diary Page