.
Garden Diary - May 2016
---
If you have any comments, observations, or questions about what you read here, remember you can always Contact Me
All content included on this site such as text, graphics and images is protected by U.S and international copyright law.
The compilation of all content on this site is the exclusive property of the site copyright holder.
---
May
---
Soiree at Leonard J. Buck Garden
Saturday, 7 May 2016
---
We're fortunate with the weather: since last Sunday it has been rain / drizzle / overcast / rinse and repeat. If not sunshine, at least it is not actively precipitating at the moment. And this is the evening of a soiree / garden party.
The Watnong chapter of the North American Rock Garden Society enjoys a diversity of activities. Some of the once-a-month meetings hear a speaker on some interesting topic. There is the occasional garden visit. And the two annual social highlights are the summer picnic and a springtime soiree. The chapter provides a catered meal - entrees and beverages, while the attending members bring appetizers and desserts. Tables are set up in the courtyard at the visitors center of the Leonard J. Buck Garden in Far Hills, New Jersey.
First order of the evening is setting up the tables, the food, socializing, eating. Then, of course, a group of us go forth to enjoy the garden, probably at its peak. I start with the group but slowed by picture taking end up straggling behind. No matter, from numerous visits I know this garden well. And we will be making a partial journey, not to the the far end of the 33 acre garden.
The soft light of early evening, vivid greens of Spring, and mirror stillness of a pond.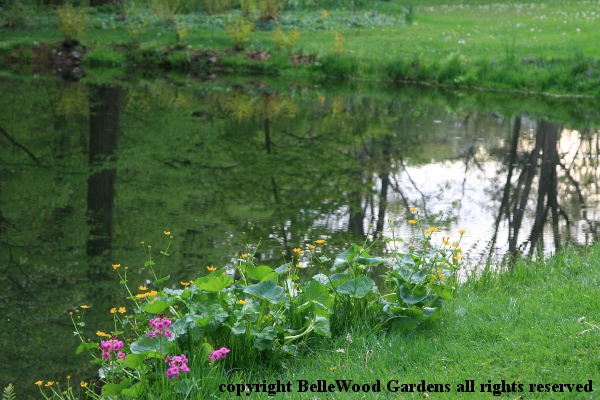 Flowers along the bank of another pond.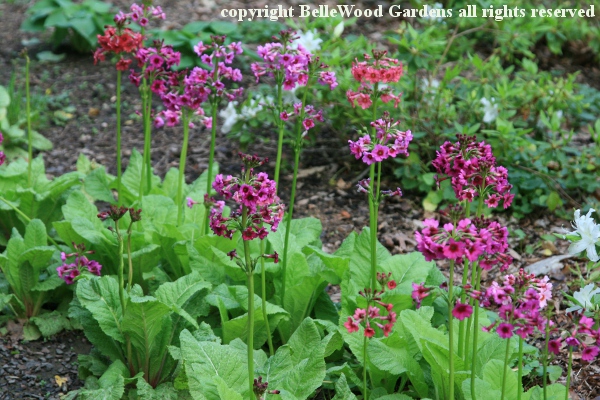 The vivid fuchsia pink are Primula japonica, widespread throughout the garden.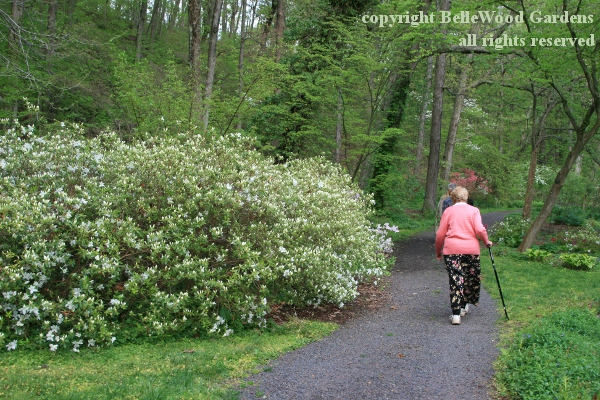 One of our group strolls down the path beside white azaleas, about to burst into bloom.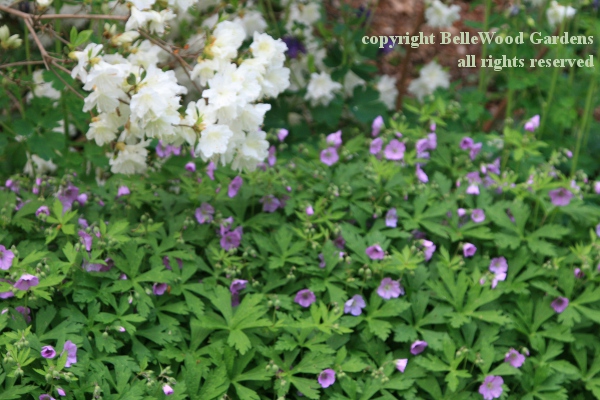 A vignette of white azalea, skirted by the mauve flowers of hardy geranium.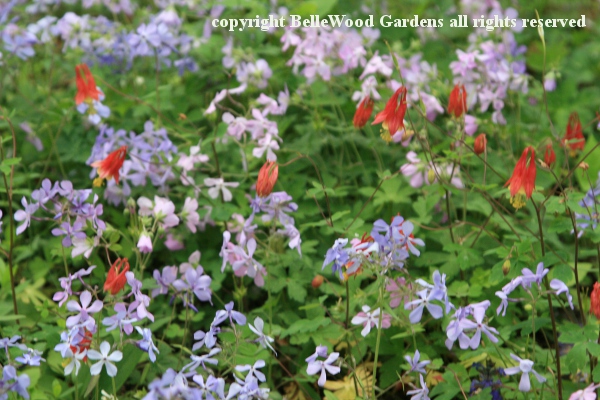 Another pleasing tapestry: wild sweet William, Phlox divaricata,
intermingled with Canada columbine, Aquilegia canadensis.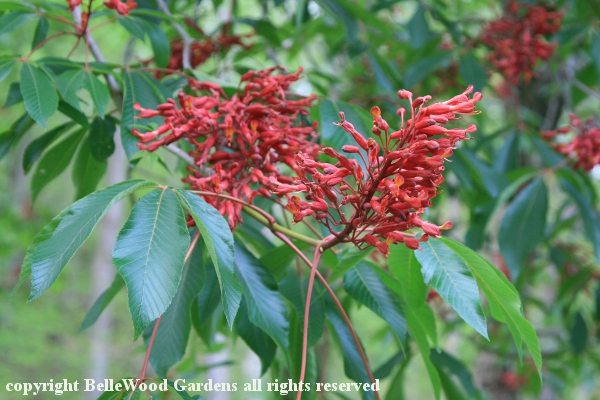 We pass numerous self-sown young saplings of red buckeye, Aesculus pavia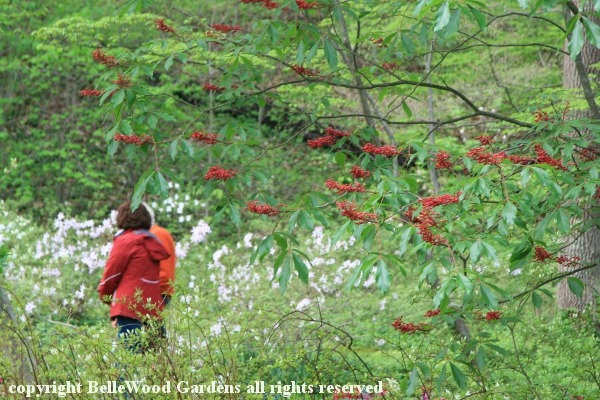 And then find the parent tree with its many flame-red candles embellishing the branches.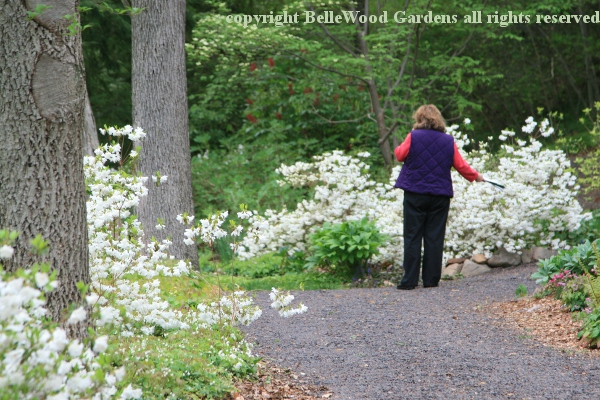 In to the woods and find choices - shall it be the path to the left or the one to the right . . . .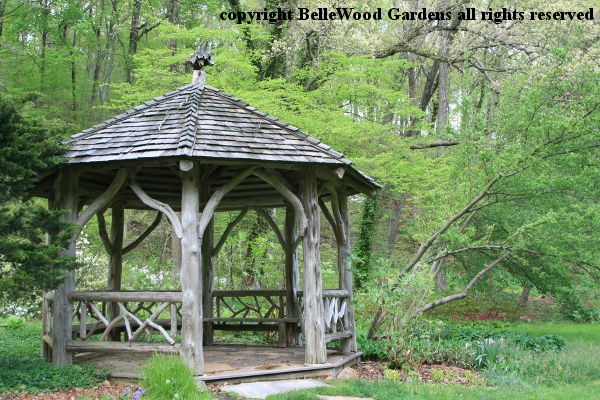 The tender green of fresh Spring leaves complement the weathered gray gazebo,
inviting me to stop for a while. But garden staff no doubt want to call it a day.
We've been well fed, enjoyed each others company, and had a lovely walk.
It's time to be homeward bound, replete with beautiful memories.
---
Back to Top
---
Back to May 2016
---
Back to the main Diary Page