.
Garden Diary - September 2016
---
If you have any comments, observations, or questions about what you read here, remember you can always Contact Me
All content included on this site such as text, graphics and images is protected by U.S and international copyright law.
The compilation of all content on this site is the exclusive property of the site copyright holder.
---
September
---
Sheep at the Garden State Sheep Breeders Festival
Saturday, 10 September 2016
---
Brutal weather. It's hot. 91 degrees Fahrenehit. Humid too. And this is the weekend of the 22nd annual Garden State Sheep Breeders Association sheep, fleece, and fiber event. You'll sweat, just while standing around. Sheep don't sweat. And they wear a thick woolly coat. So they pant. Some exhibitors bring their animals for the morning judging, then take them back to their farms.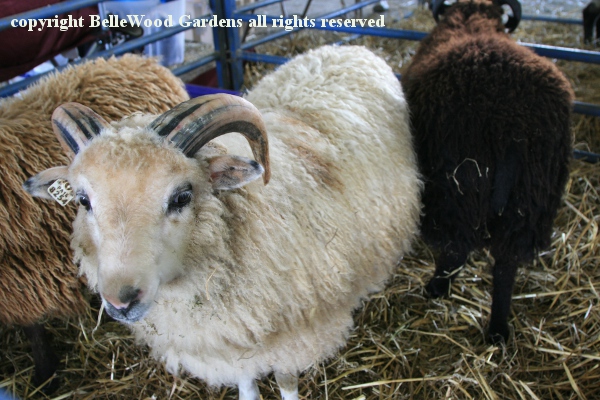 But when I arrive, about 10:30 a.m., some of the sheep are still around.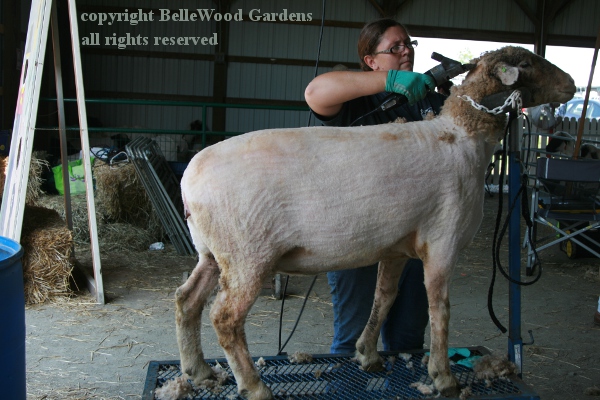 And some are getting their last minute touch up before judging.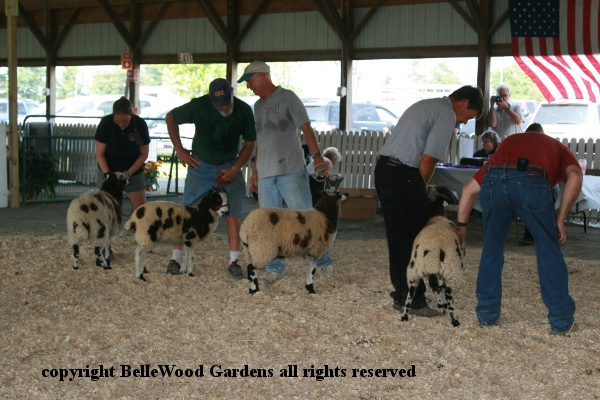 There's a Northeast Regional Sheep Show for Jacob sheep.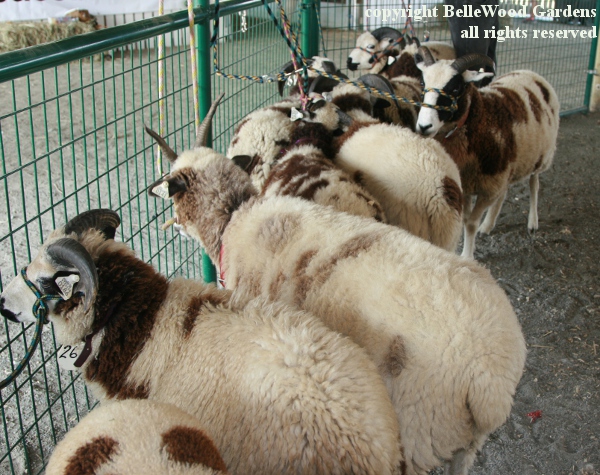 This group is lined up for upcoming classes, haltered and tied to the fence.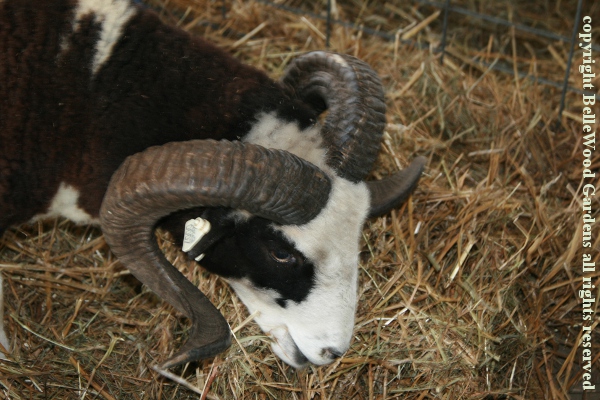 Breed standards allow for rams with two magnificent curling horns
and also for four horned rams, two curling and two straight that arch with maturity.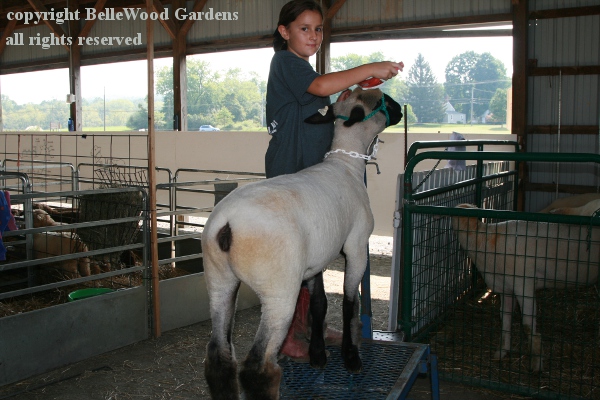 Another grooming station, combing / fluffing this sheep's topknot.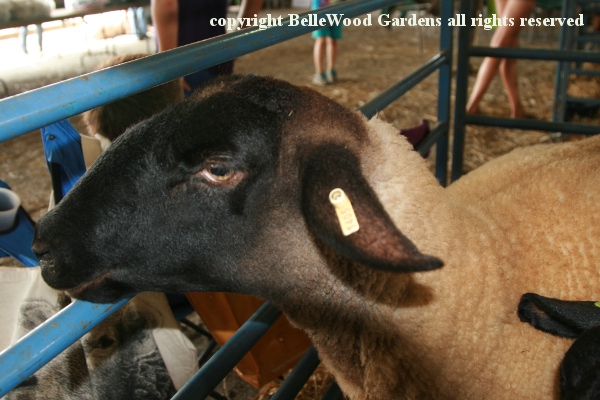 My friend Ann who joined me at the show said she didn't know
there were so many different kinds of sheep. There's Suffolk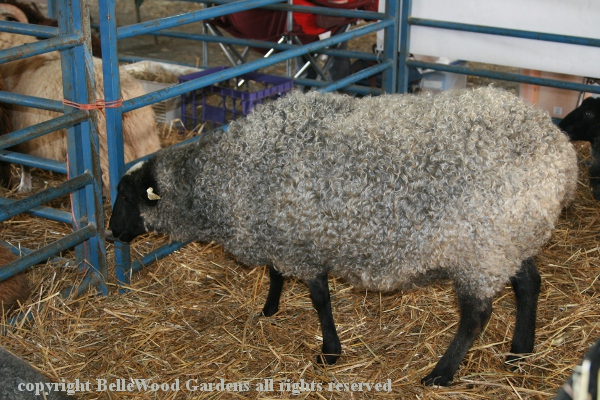 and Gotland, just for two. And the Jacob. And more.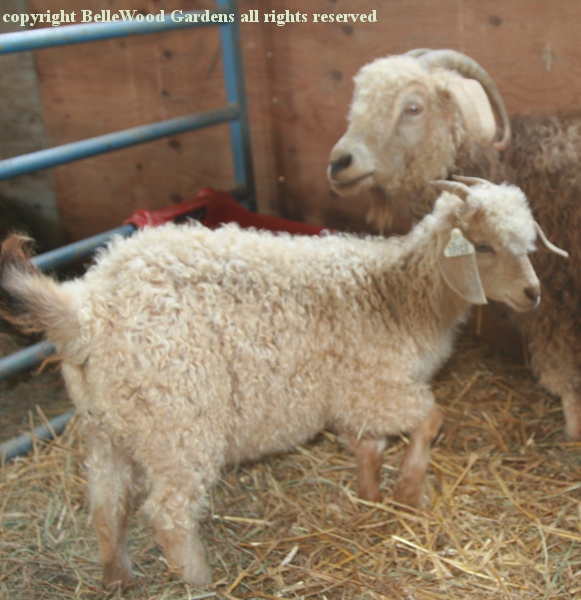 No, not a sheep. It's a goat, an angora goat. Lovely fleece.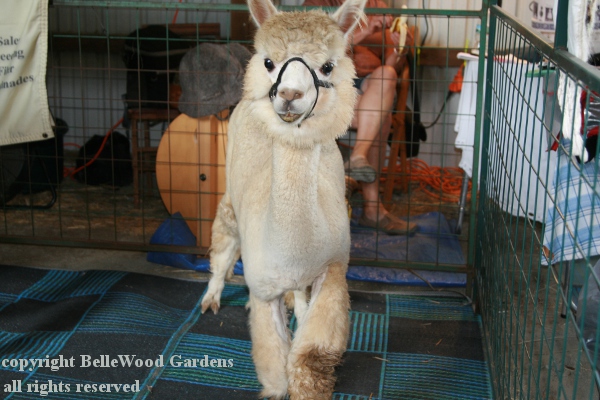 Such a sweet face. It's an alpaca, also a good fiber animal.
As is this French angora rabbit. The vendor's partner had to try three
different stores to find one with a fan for sale, to help with the heat.
People were moving slow, animals were taking it easy. Except for the sheepdog herding demonstration, but only three times a day, two hours apart.
---
Back to Top
---
Back to September 2016
---
Back to the main Diary Page