.
Garden Diary - May 2016
---
If you have any comments, observations, or questions about what you read here, remember you can always Contact Me
All content included on this site such as text, graphics and images is protected by U.S and international copyright law.
The compilation of all content on this site is the exclusive property of the site copyright holder.
---
May
---
Impressionism: American Gardens On Canvas
at the New York Botanical Garden
Wednesday, 11 May 2016
---
Visit a garden. Enjoy it. Try and describe it to a friend. Well, there were these flowers, tall blue ones and some red ones that the breeze sent swaying. And the sunlight came through the tree branches in sparkles of light. Wait, I took a photograph. Oh. Well, that's what it looked like but it's not how I saw it. Wish I could show you how it impressed me.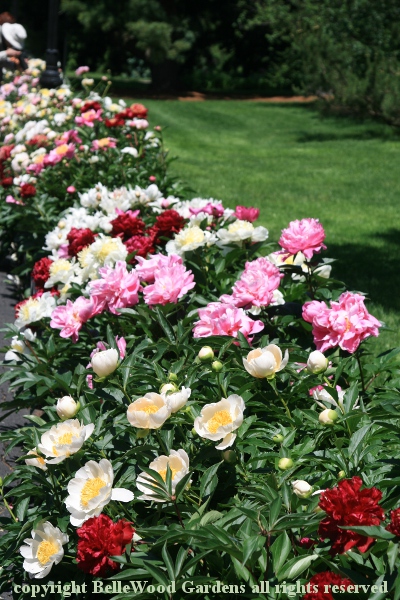 Realism with camera image
Impressionism that seeks to paint the sense of the scene.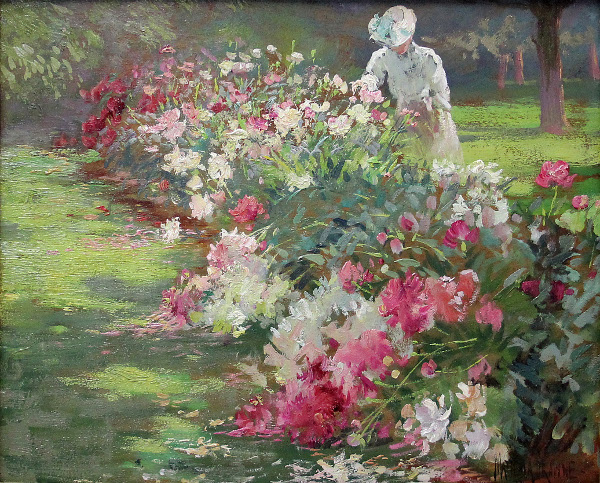 A peony border painted by American Impressionist Matilda Browne ca. 1907.
American Impressionism of the late 19th century was a style of painting with the goal of capturing an impression of a scene, the colors, shadows, and ephemeral quality of light observed in the natural world, characterized by loose, broken brushstrokes.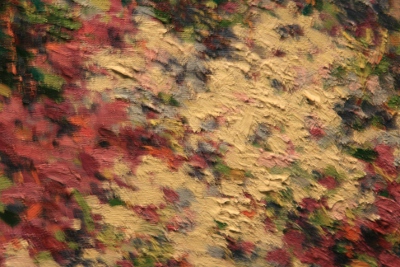 Detail of White Phlox, by Hugh Henry Breckenridge ca. 1906
Impressionism, American Gardens on Canvas is the focus of an exhibition at the New York Botanical Garden that offers a gallery with stunning paintings of gardens by renown artists and a flower-filled garden in the Enid Haupt Conservatory that is a reminiscence of them.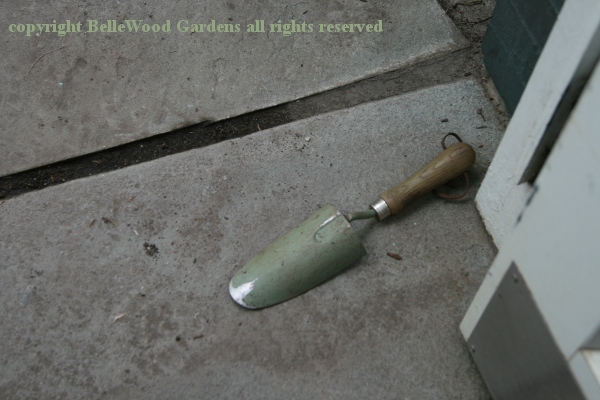 Members preview day is Friday, 13 May 2016,
public opening is on Saturday, 14 May 2016.
And the last minute tweaks are ongoing.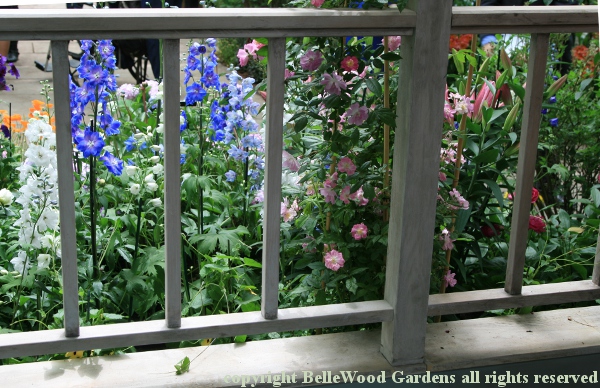 Glimpsed through a porch railing, a garden filled with flowers.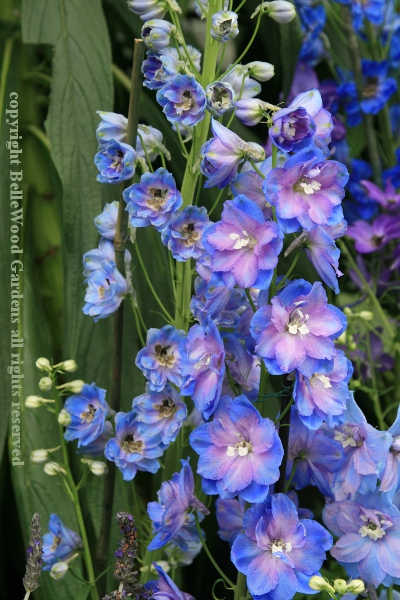 Spires of delphiniums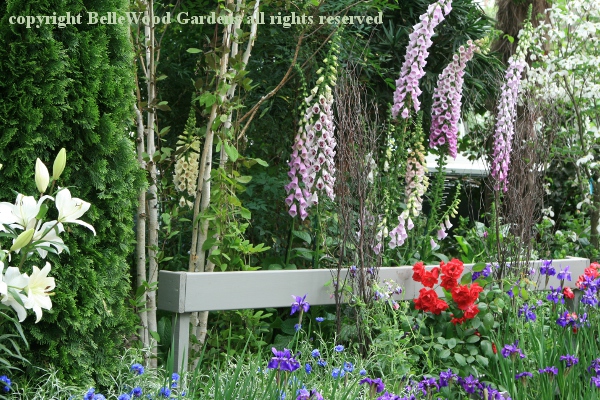 and a beautiful moment in a country garden, filled with white lilies,
ghostly trunks of white birch, foxgloves, poppies, Siberian iris, and more.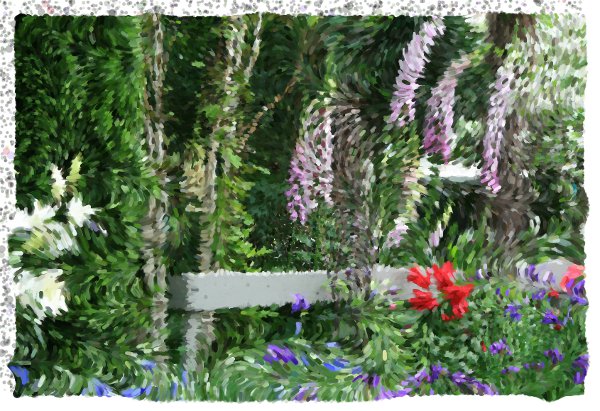 And how about this! The exhibition Guide (viewable from mobile, tablet, and desktop)
has Impressify, a trademarked feature that allows users
to transform a photograph into an Impressionist masterpiece.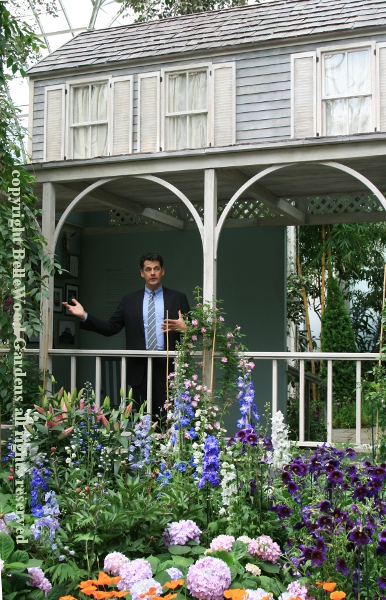 Like a stage set, the imagining of a country cottage where the painterly groups would go - to the Hamptons of Long Island, Old Lyme in Connecticut, Appledore Island off the coast of New Hampshire. The country air was so pure, compared to the city. And painting en plein aire was very much a feature of the Impressionist school. And the gardens, filled with grandmother's flowers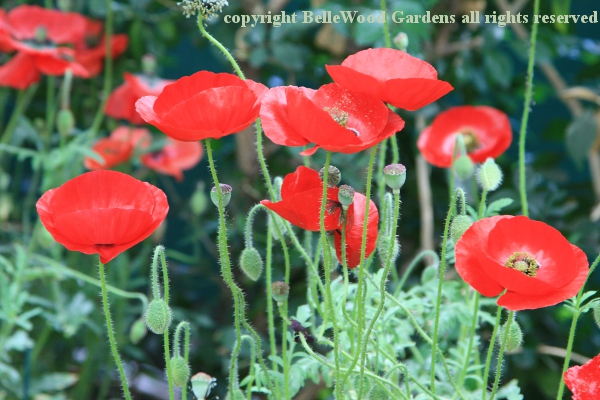 silken scarlet poppies, as Childe Hassam painted in Celia Thaxter's
island garden, Appledore, Isle of Shoals.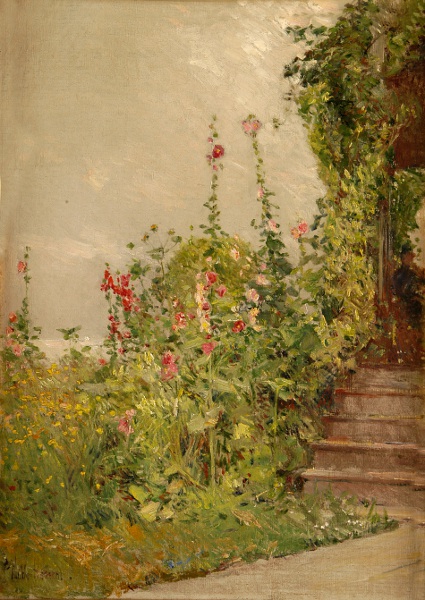 His painting of her hollyhocks is on display in the gallery.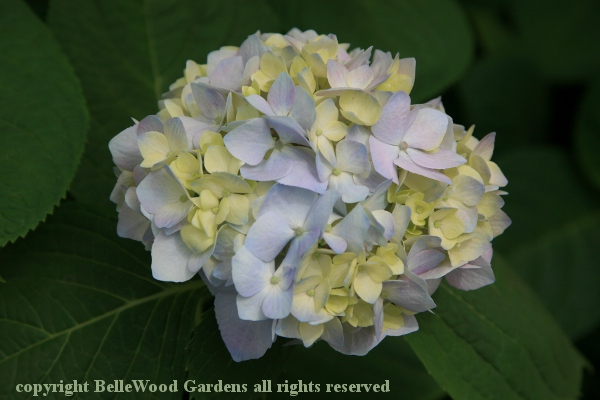 A billow of hydrangea flowers, soft sky blue and sea mist green.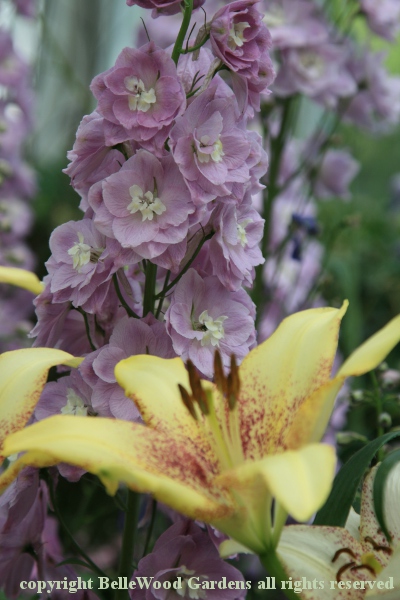 A stunning combination of a lavender delphinium and Lilium 'Cecil'.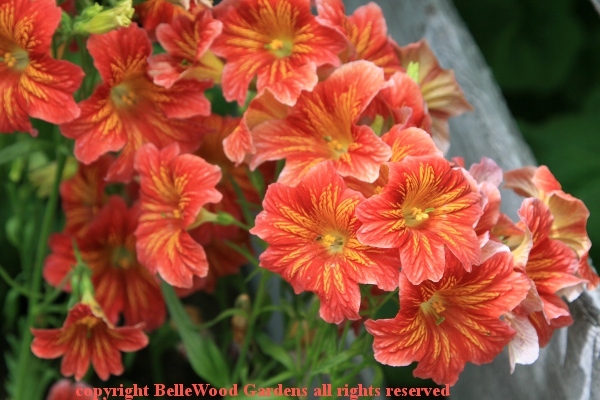 Drifts of simple perennials, cottage garden roses, biennial foxgloves. And even
a few annuals such as painted tongue, Salpigloss, rarely seen these days.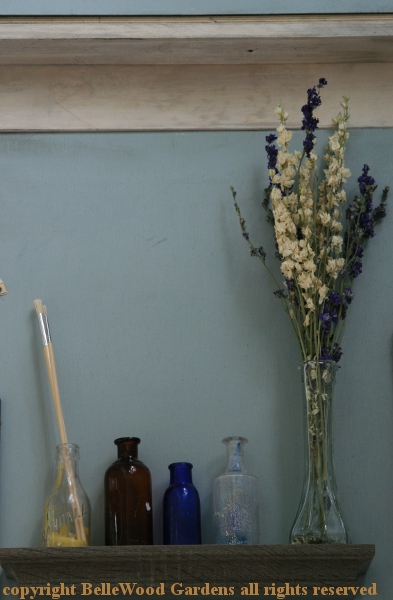 A flash from the past in the cottage. A simple shelf with
dried flowers, colorful bottles, and a paintbrush.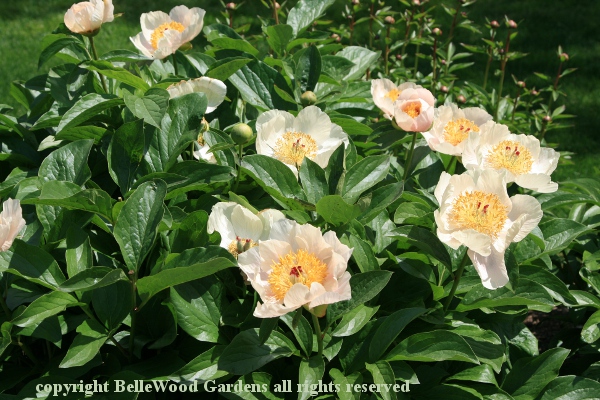 Of course, there are flowers and gardens out on the grounds too. Masses of tulips. 'Golden Wings' is one of the few peony cultivars in flower in the recently renovated peony border.b The numerous fat buds offer expectation of an explosion of bloom in just a week or two.
A stroll through the perennial border had a carpet of lily of the valley, Convallaria majalis.
Muguet. Nana's favorite (along with lilacs.) Such an evocative scent.
And the tromp l'oeil (painted wood, not fabric draperies)
primrose theater is on display in the formal herb garden.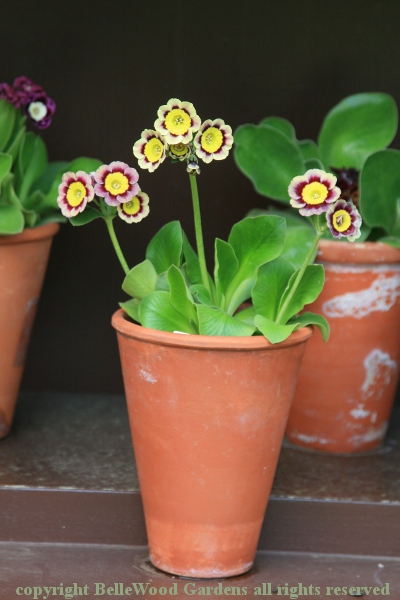 But the auricula primroses are real. And really elegant.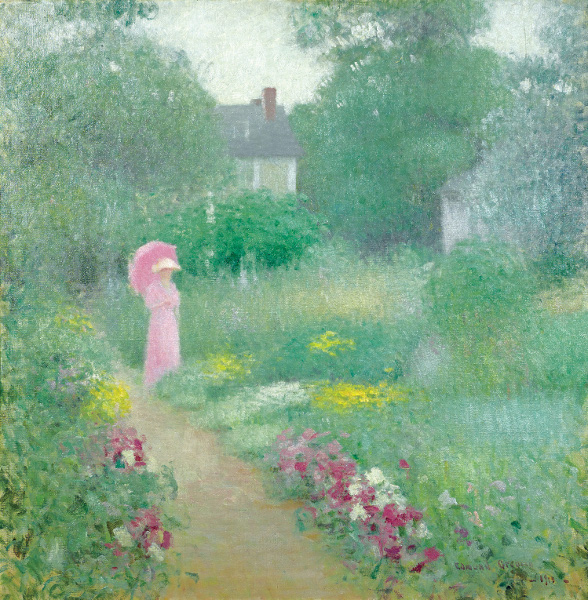 Come for a day in the garden. Visit the garden in the Conservatory. Prepare to be impressed by the paintings and sculptures in the Gallery, works perhaps exemplified by Edmund William Greacen's dreamy, nostalgic view of the garden of Florence Griswold at her Old Lyme, Connecticut boardinghouse. In Miss Florence's Garden was painted in 1913.
Easy to reach by car or by Metro North train with a stop across the street from the botanical garden, you can preorder tickets here. Impressionism: American Gardens on Canvas opens on 14 May and will be open through 11 September 2016.
---
Back to Top
---
Back to May 2016
---
Back to the main Diary Page