.
Garden Diary - June 2016
---
If you have any comments, observations, or questions about what you read here, remember you can always Contact Me
All content included on this site such as text, graphics and images is protected by U.S and international copyright law.
The compilation of all content on this site is the exclusive property of the site copyright holder.
---
June
---
Keyport, New Jersey Garden Walk
4 June 2016
---
Welcome to Keyport.
The first weekend in June. It is time for the fifth annual Keyport Garden Walk here in New Jersey. Forty-six!, yes 46, gardens to visit this year. And it is free. I'm here because pre-garden opening time of 11:00 a.m. I'm giving a talk (also free) on Sizzling Summer Bulbs. And then I'm also free. To go visit gardens, that is. A pity that Keyport is over an hour away because even two days is not enough time to visit all the gardens. I did my best with my time and endurance, and here's a glimpse of what I did see.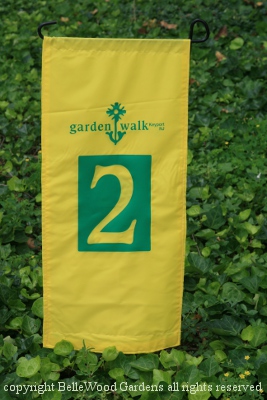 Every open garden on the tour has a numbered identification banner.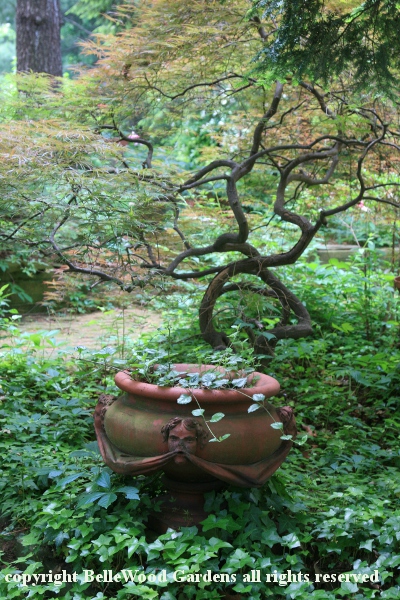 Garden number 3, at 80 West Front Street. A frequent venue for artists' exhibitions.
A wonderful terra cotta urn, backed by the sinuous trunks of a Japanese maple.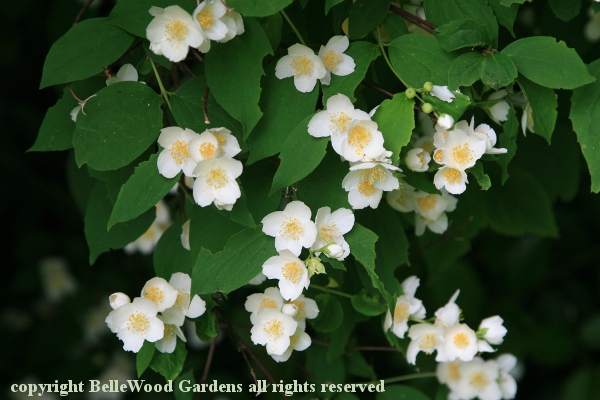 One of the best, also biggest mock orange, Philadelphus, I've seen. So fragrant.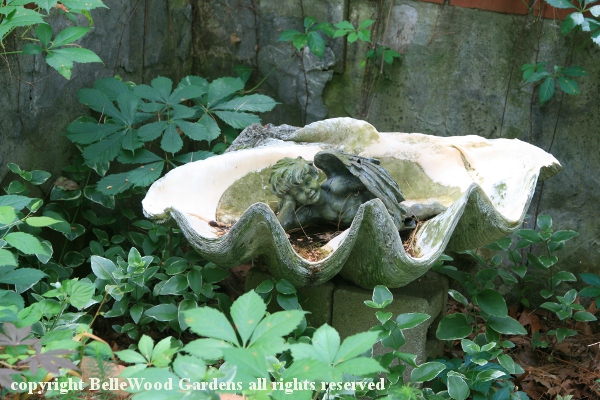 I'm charmed by this putti in a huge clam shell. Thought it might have once been a pool.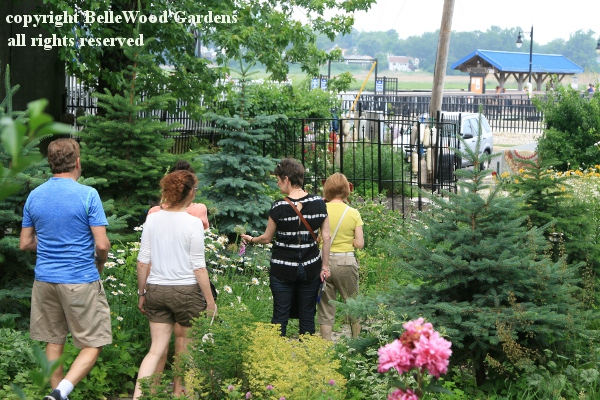 Just across the street - visitors to Thyme & Tide, garden # 2.
Woman in the black and white top was pointing
to this stately foxglove in a patch of daisies.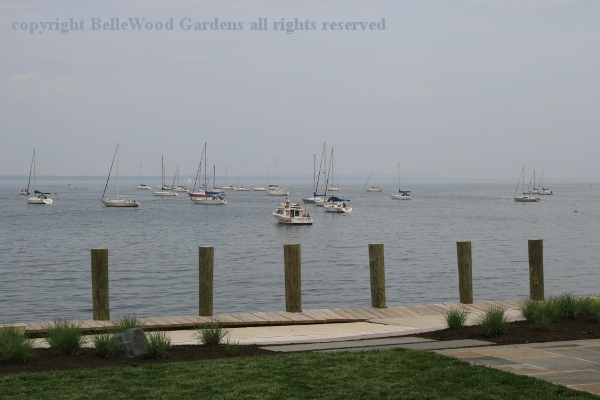 Keyport, Pearl of the Bayshore. Sound of seagulls, briny scent of the sea,
and sailboats gently rocking at anchor.
The gardens are grouped by color coded routes. I had started on the blue route. But now I'm somehow on the gold route. It would be nice if in addition the the individual garden banners there were color coded banners on street corners to point visitors to the various routes. Just saying, you know, for those of us who do better in the woods than on pavement.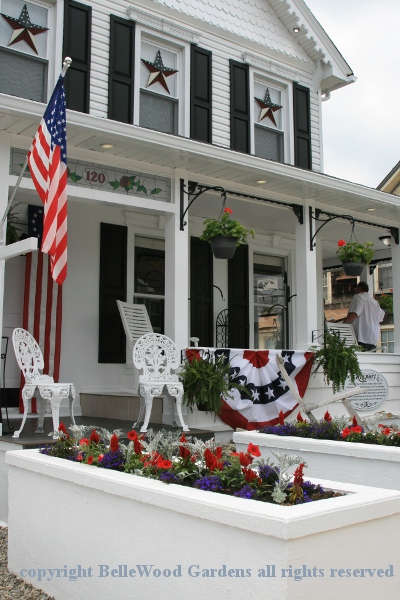 "American Glory" garden # 42, patriotically themed in red white and blue.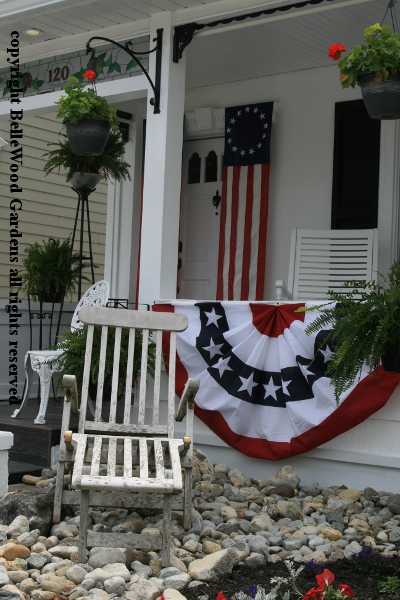 A weathered deck chair in the front yard, a contrast to crisp white paint elsewhere.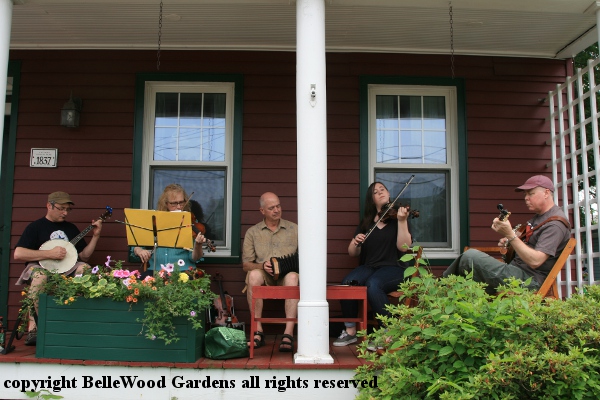 There are musical groups every few blocks, in parking lots and corner venues. Most are rather amplified - audible before I reach them. Then I came to this ceilidh. No singing or dancing, it is true. But the musicians were playing Celtic music. Acoustically. And clearly having a good time, gathered on the porch.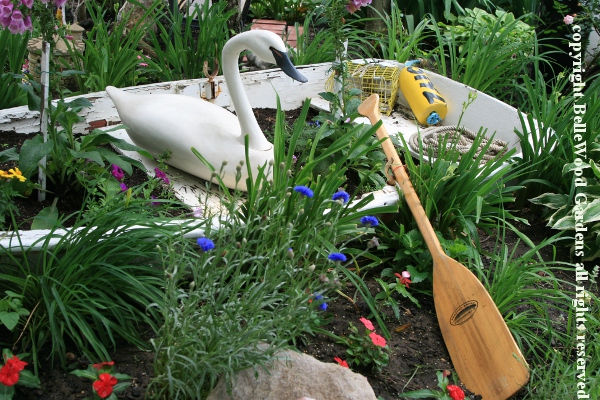 # 41, Another modest garden, primarly the small streetside front yard.
Very densely done with a no longer seaworthy rowboat used as a planter.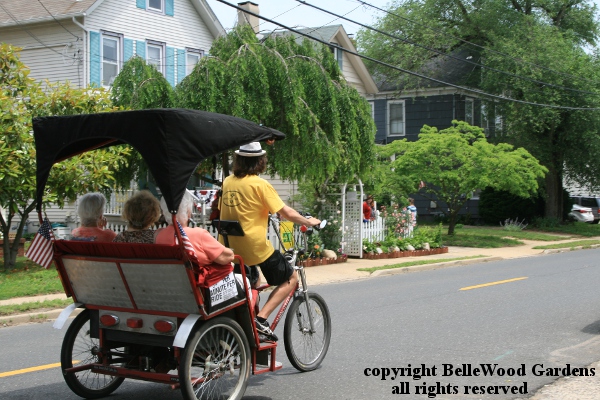 Several pedicabs available for hire, taking foot-weary garden visitors around.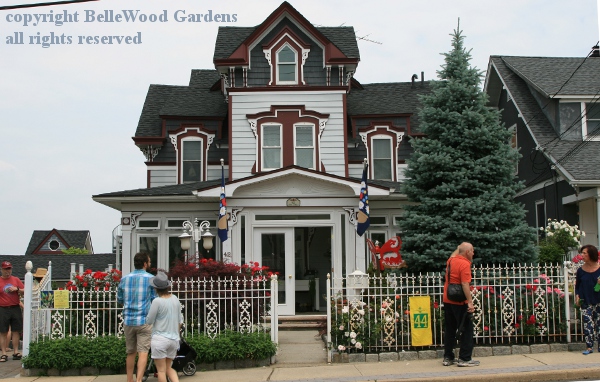 Most of the gardens I visited were modest in scale and scope. Then came to # 44.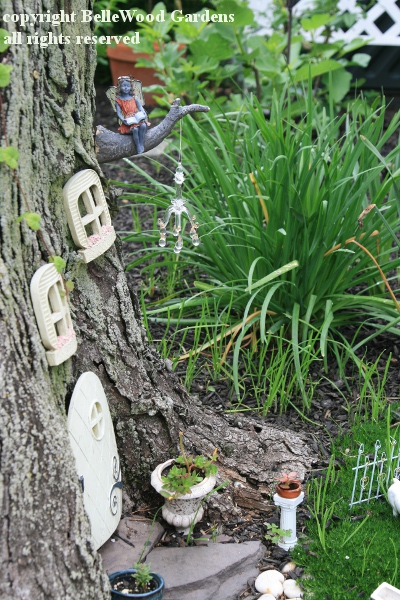 It had several fairy gardens. Seem to be a Keyport theme, as they were elsewhere too.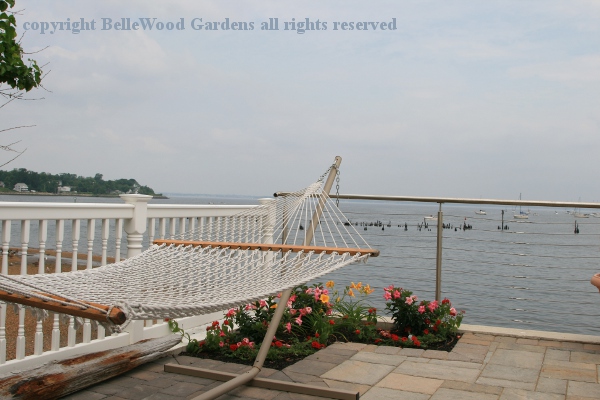 Walked around to the waterfront back of the property. The hammock looked so inviting.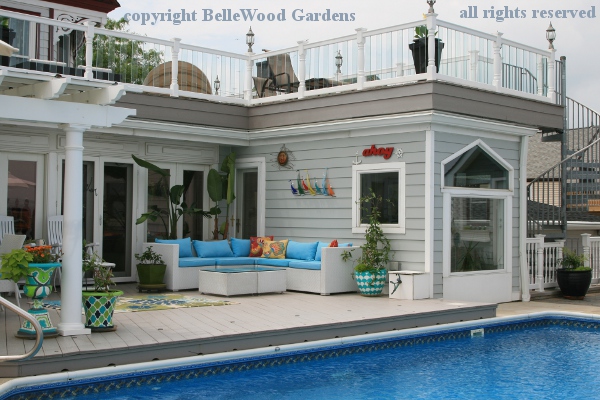 But the real invitation came from the pool and patio. Oh my. Plants in containers,
easy to care for / minimal maintenence. More time to lounge and relax.
Came home. Looked at the weeds. Told my husband we were going out for dinner.
And wonder what I missed with the gardens I did not visit. Maybe next year . . . .
---
Back to Top
---
Back to June 2016
---
Back to the main Diary Page