.
Garden Diary - January 2016
---
If you have any comments, observations, or questions about what you read here, remember you can always Contact Me
All content included on this site such as text, graphics and images is protected by U.S and international copyright law.
The compilation of all content on this site is the exclusive property of the site copyright holder.
---
January
---
In Memoriam: Gerald Barad
Saturday, 16 January 2016
---
He was my dear friend. We had such special times together, in and out of gardens. He taught me, not just about plants, but about life. Alas, though I have more to learn he cannot teach me. Jerry Barad died this morning.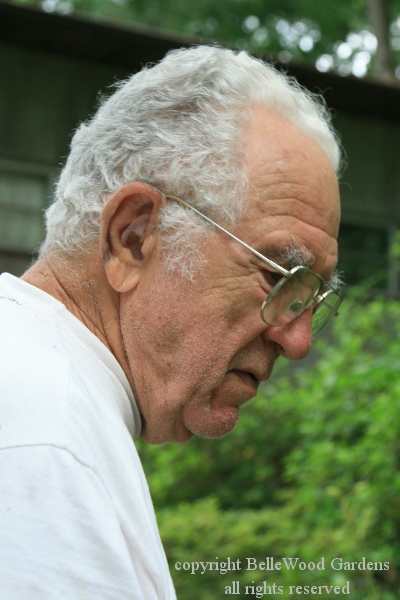 A wonderful man, a true mensch.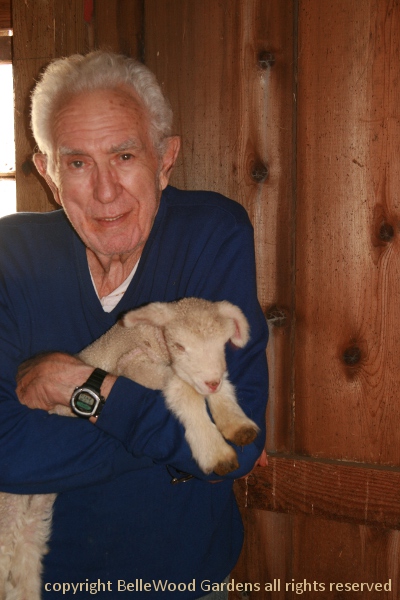 An obstetrician and gynecologist, when his professional career was finished
he still caught babies, in the form of lambs from his flock of sheep.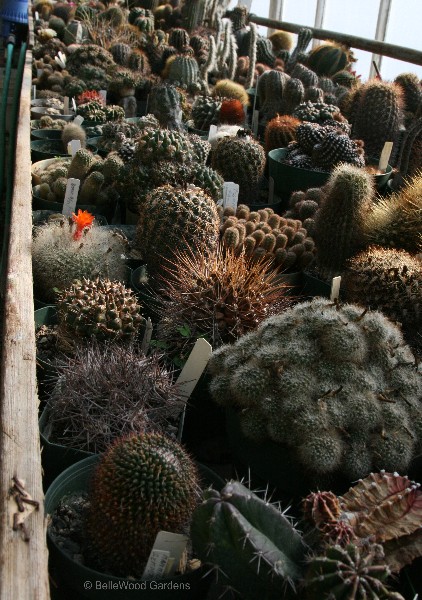 But the passion of his life (other than his beloved wife Bea, who passed away 18 months ago) were cacti and succulents. The man had a greenhouse for his plants. Whatever you might think of, when I say "greenhouse" skip up by an order or two of magnitude. Over 100 feet long and filled with superbly grown unique plants, often original, even type specimens collected in parts of the world where botanizing would today be a risky undertaking.
An expert grower, Jerry was a hard man to beat at the Philadelphia Flower Show. He'd study the cactus and succulent classes, then expertly enter his beautifully groomed plants where they'd best receive numerous ribbons and rosettes awarded by the judges.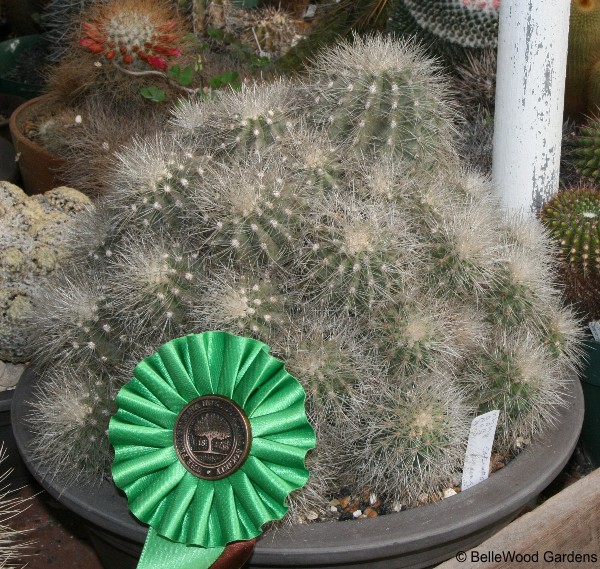 For example, this stunning Copiapoa krainziana.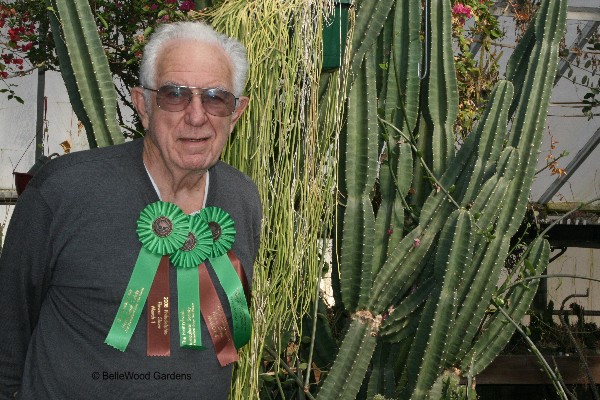 But he was always humorous about his winnings.
Dear, funny man.
He loved to share information, and have people visit the garden and admire his plants.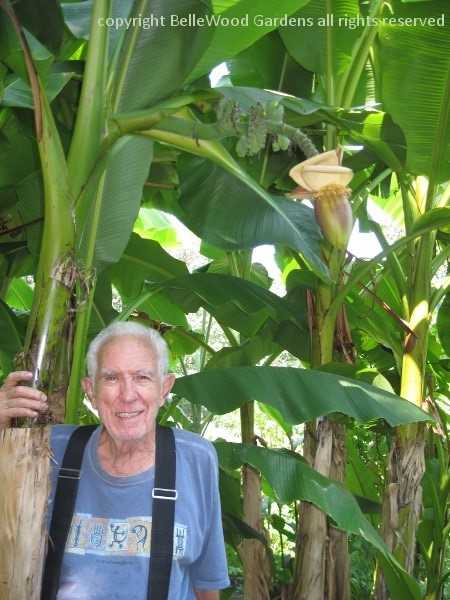 A big man, he also loved big plants such as his jungle of outdoor hardy Japanese fiber bananas, Musa basjoo that were deep mulched with oak leaves and a "skin" of plastic sheeting in winter.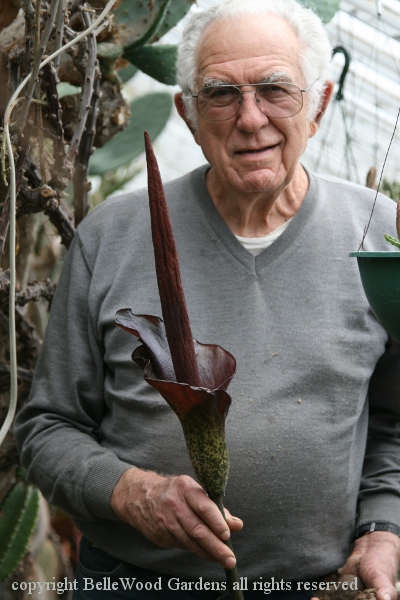 Such a warm, welcoming smile. And then the invitation,
"Let's go down to the greenhouse. There's something I want to show you."
Dear Bea and Jerry, together again.
---
Back to Top
---
Back to January 2016
---
Back to the main Diary Page