.
Garden Diary - July 2016
---
If you have any comments, observations, or questions about what you read here, remember you can always Contact Me
All content included on this site such as text, graphics and images is protected by U.S and international copyright law.
The compilation of all content on this site is the exclusive property of the site copyright holder.
---
July
---
Garden Expo in Clinton, New Jersey
Saturday, 23 July 2016
---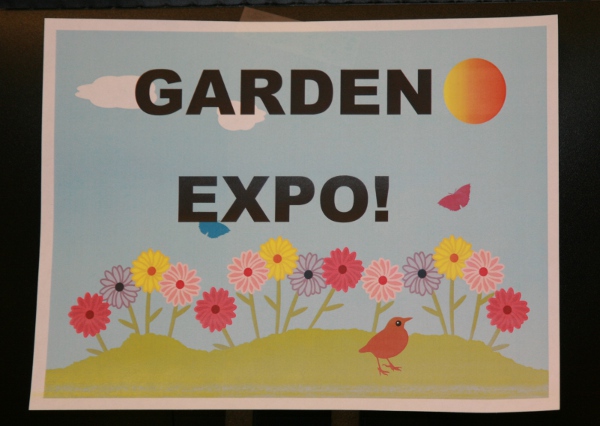 Today is the first ever Garden Exposition at the Clinton, New Jersey Library.
Everything today seems to be named with an acronym or an abbreviation.
My friend Joan and I decide to check it out - it's too hot to actually garden!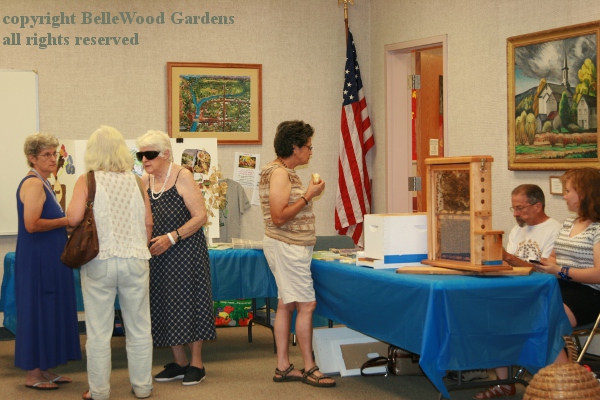 Open from 9:30 a.m. to 3:00 p.m., some of the presenters will be here all day,
a few only in the morning, and a couple only in the afternoon. Visitors will be
coming and going throughout the day, no doubt. Tables set along the walls.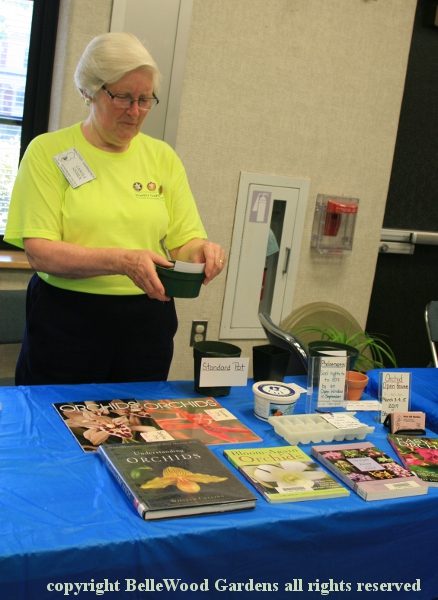 Orchid expert Carole Stober of Stony Hill Gardens
in Chester, New Jersey is setting up her display with
beautifully labeled items: pots, potting mixes, and more.
Books, of course, the event is being held in a library.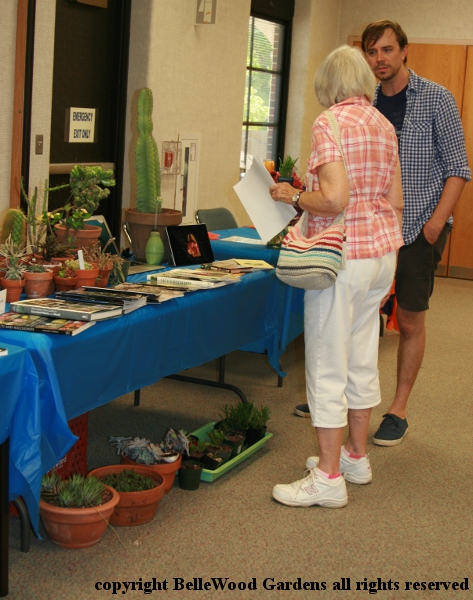 Jeff VanNewkirk brought a plethora of cacti and succulents. And books.
No greenhouse at home, he grows many of his plants under LED lights
in winter, putting them outdoors on a porch for a "summer vacation."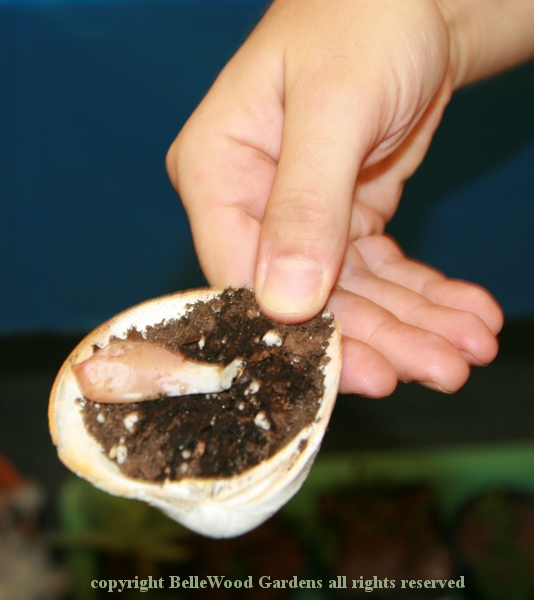 Propagating a succulent from a small offset.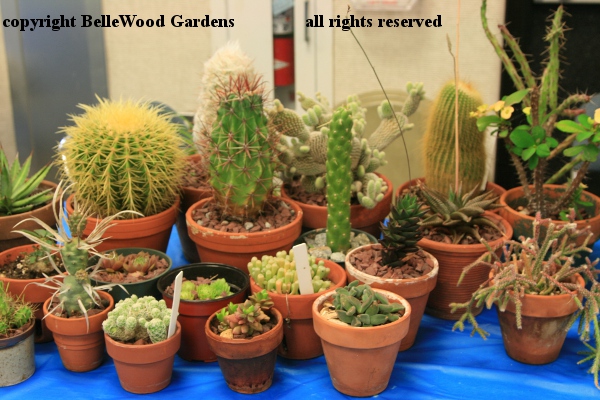 What a diversity of sizes and shapes.
Joan listens as Janie explains the Hunterdon County Library Seed Exchange
(also new this year, at the headquarters library.) Offering mostly vegetable
and herb seeds, some were generously donated by companies, others from
sharing gardeners. Joan got some interesting packets of vegetable seed.
As you can see there's a diverse list of presenters, even with bees and bats!
Jackie Kashmer of New Jersey Bat Sanctuary brought two big brown bats.
The bats would rather be in their covered carrier, asleep since it's daytime.
Both have wing damage such that they cannot fly, cannot be released. But
sad as that is it makes them excellent for educational programs such as this.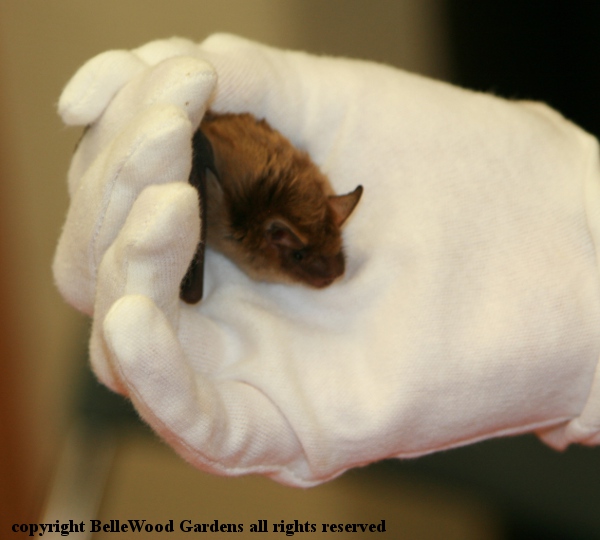 Bats are important. Especially in these times of concern about zika
their mosquito eating pest control services are invaluable.
In Africa and Asia bats are pollinators of mangos and bananas.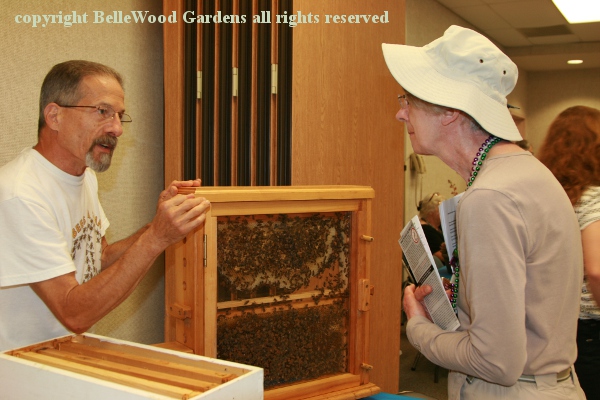 Joan listens with interest as Bob of the Northwest NJ Beekeepers Association
explains about bee populations, with an observation hive for demonstration.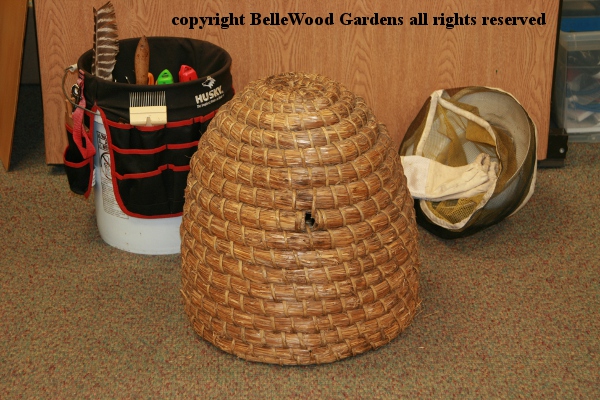 There's an old-fashioned straw bee skep (they're no longer in use)
and other bee keeping paraphernalia on display.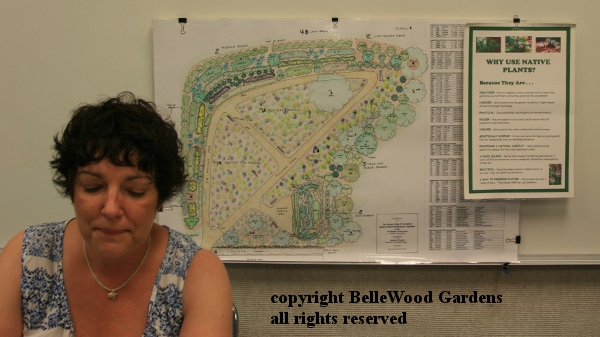 The Native Plant Society of New Jersey has a wonderful plan of a native plant garden
they are hoping to build. Funding is, of course, aways an issue. They have the land.
Plans are for woodland, rain garden, an upper and a lower meadow. Sounds fabulous.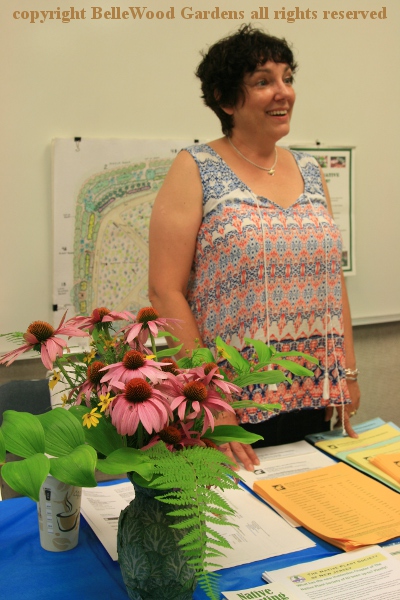 Dawn, and a vase of native plants. There were numerous handouts:
deer-resistant plants, butterfly attracting plants, rain garden plants,
plants for sun, for shade, for all sorts of specific uses. Very nice.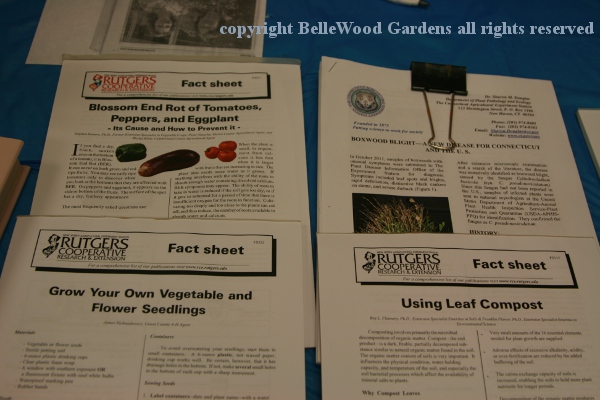 Of course the Rutgers Master Gardeners of Hunterdon County
had a table too. People to answer questions, and handouts galore.
After a pleasant couple of hours perambulating around the room visiting these displays, and a couple more, Joan and I agreed it was time to head to our respecive homes for lunch. An interesting, informative morning. Do hope the organizers agree, and there will be another garden expo to look forward to next year.
---
Back to Top
---
Back to July 2016
---
Back to the main Diary Page