.
Garden Diary - December 2016
---
If you have any comments, observations, or questions about what you read here, remember you can always Contact Me
All content included on this site such as text, graphics and images is protected by U.S and international copyright law.
The compilation of all content on this site is the exclusive property of the site copyright holder.
---
December
---
Mindfulness in the Forest
Wednesday, 21 December 2016
---
It is the solstice, the shortest winter day and its longest night. No Stonehenge here, no standing stones. But in the cold of a solstice morning the trees define the rising sun. The bitter weather, days that never reach as warm as water's freezing point, bring Christina Rossetti's poem to mind.
In the bleak mid-winter
Frosty wind made moan,
Earth stood hard as iron,
Water like a stone;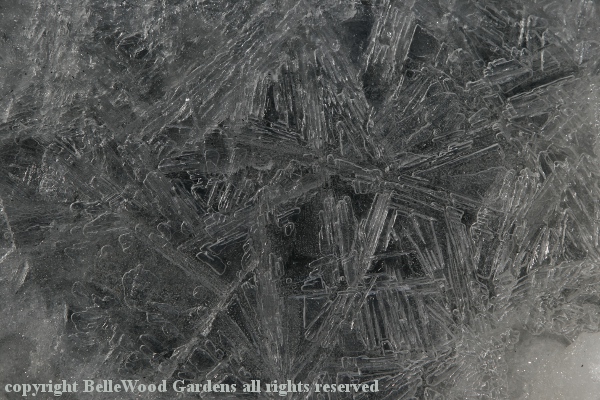 Step outside. Breathe. Feel the cold as it tingles in your nose. If there's snow, observe what kind of snow it might be - very cold weather's dry powder that might squeak underfoot as you walk. Closer to the freezing point and the snow is wetter, packing for snowballs and snowmen.
One of our professors in an intensive seminar on Japanese garden art in Kyoto said that we must think of the ammenity garden and how it reaches all of our senses. Visual beauty is important, but the garden should also appeal to our other senses. That was nearly 20 years ago. It was even earlier, in 1982, that the Japanese coined the phrase, shinrin-yoku. It means forest bathing, short, leisurely visits and relaxing among trees.
The New York Times has recently published some columns by David Gelles with a focus on how to be mindful. The 19 October 2016 column focused on how to be mindful of fall.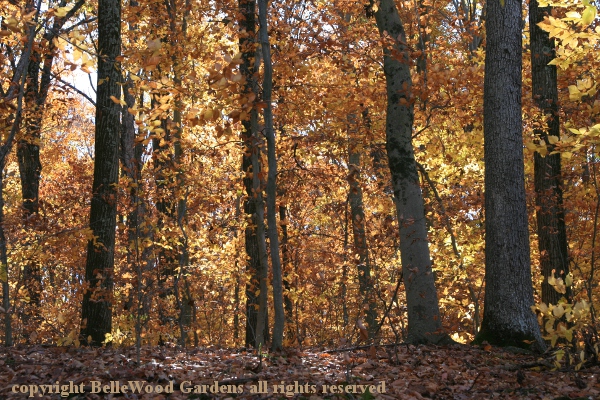 Step outside on a fall day.
Notice the quality of the light.
Feel the air against your skin, cooler than it was just a few weeks ago.
Observe the sunlight filtering through the trees.
Notice the play of the shadows.
Listen to the sounds of rustling leaves.
Inhale the smell of an autumn day.
Remember that this is but a moment. Immerse yourself in it.
Return again, but to a diferent moment.
All senses, our professor taught us.
Take in, include all of your senses, as part of a whole.
See. Touch. Listen. Taste. How to taste?
Perhaps, with care, with mindfulness, go foraging.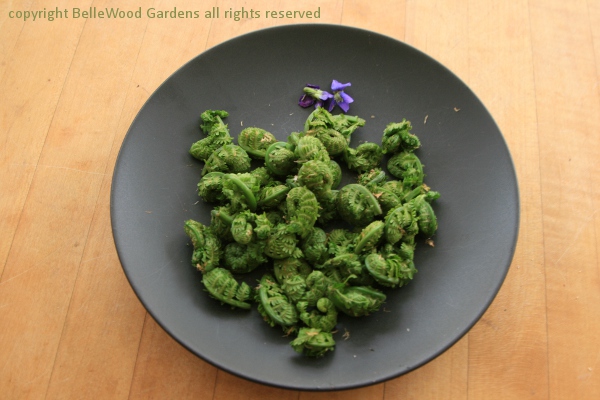 In Spring, for fiddlehead ferns.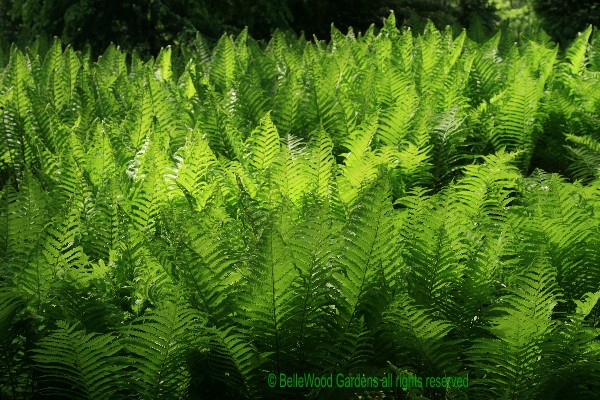 Being sure to leave a plentitude
to refresh your mindfulness
at a different season.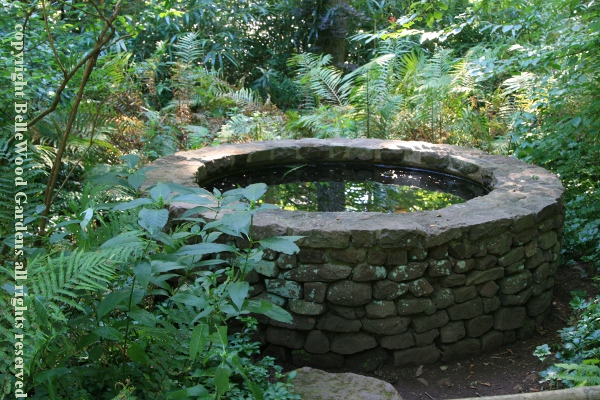 shinrin-yoku
---
Back to Top
---
Back to December 2016
---
Back to the main Diary Page