.
Garden Diary - March 2016
---
If you have any comments, observations, or questions about what you read here, remember you can always Contact Me
All content included on this site such as text, graphics and images is protected by U.S and international copyright law.
The compilation of all content on this site is the exclusive property of the site copyright holder.
---
March
---
First Spring
Monday, 28 March 2016
---
First Spring. What do I mean by "First Spring?" There are four seasons, aren't there? Spring, summer, fall, winter. It was Karl Foerster, the renown German horticulturist who said that with so much growing and changing in Spring and summer that we really need six seasons - first spring, second spring, first summer, second summer, fall and winter. Certainly you'll agree that March and the first week of April are distinct and different from the remainder of April and early May. So first Spring it is for me. Let's take a look at what's happening.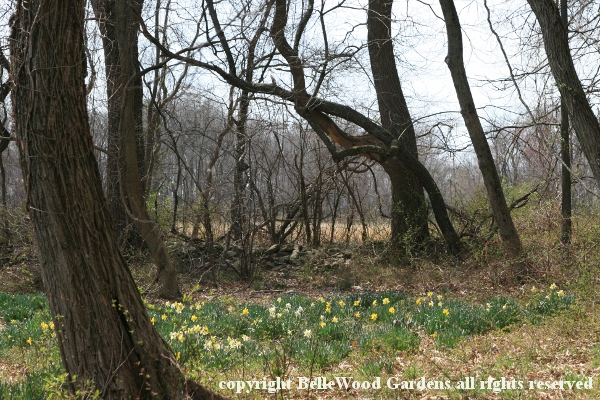 Trees are still bare in the daffodil woods.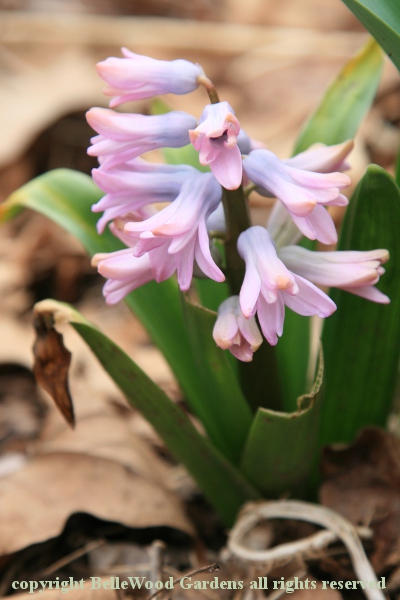 Fragrant hyacinth, with beautiful flowers shaded pink to blue.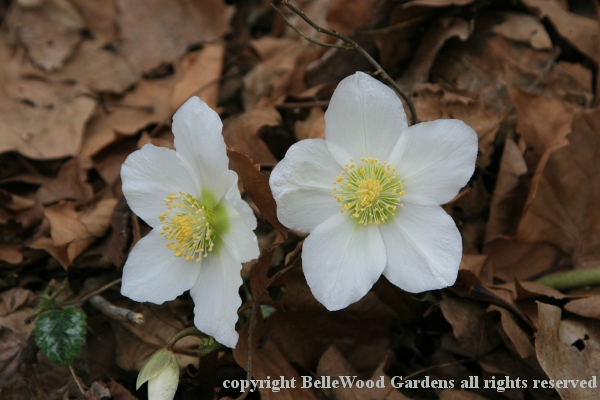 Pristine white flowers of Christmas rose, Helleborus niger.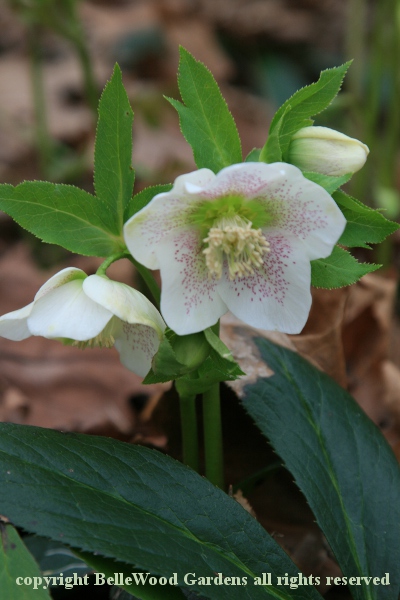 Attractively freckled flowers on a self-sown Helleborus xorientalis.
A local farm and feed store has Rhode Island Red chicks for sale.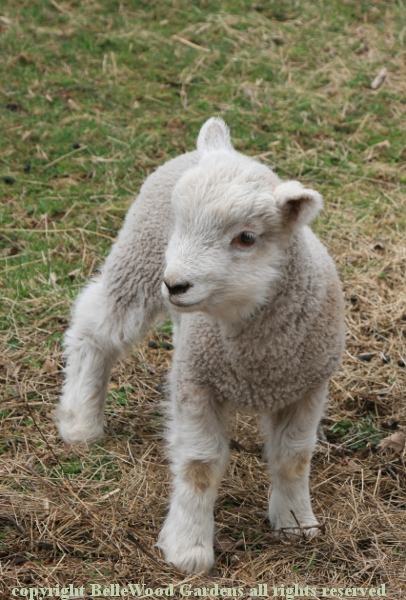 And a neighbor's sheep are lambing.
I bought a wonderful smoked ham from a friend's son who has a smokehouse.
Macaroni cheese with ham would be tasty but not especially elegant.
I know! Crepes, with a ham and mushroom filling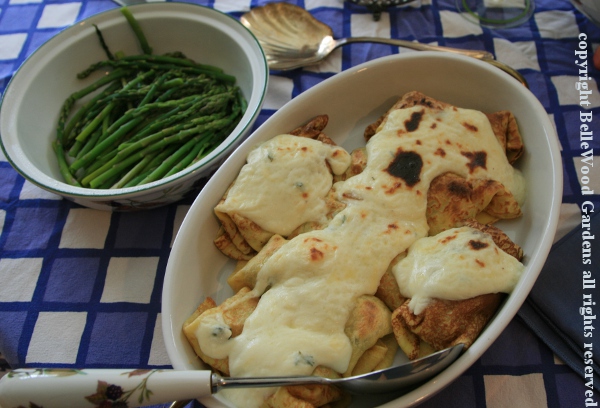 and top with a Jarlsberg / Parmesan mornay sauce. And asparagus.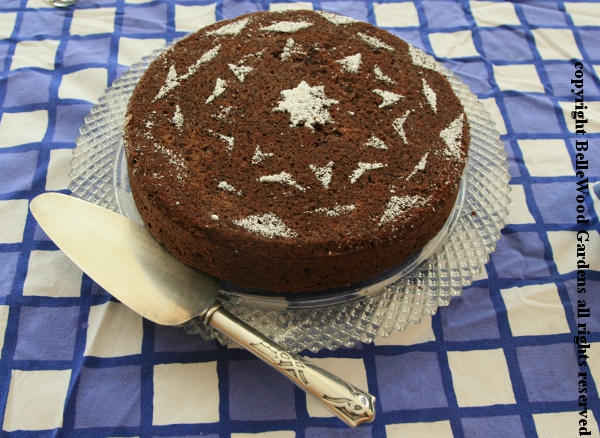 And a flourless chocolate citrus cake made with almond meal.
Flowers and Spring babies to see, a fragrance to enjoy, and delicious things to eat.
First Spring. Fine indeed.
---
Back to Top
---
Back to March 2016
---
Back to the main Diary Page