.
Garden Diary - May 2016
---
If you have any comments, observations, or questions about what you read here, remember you can always Contact Me
All content included on this site such as text, graphics and images is protected by U.S and international copyright law.
The compilation of all content on this site is the exclusive property of the site copyright holder.
---
May
---
A Caturday with Cats and Kittens
Saturday, 14 May 2016
---
It's like this. Yesterday I stopped off at Spring Mills Veterinary Hospital in Milford, New Jersey to drop off some cookies. Butterscotch, the big orange staff cat came over to say hello. I scooped up all 13 pounds of sweet cat and was making nice when one of the vet techs asked if I wanted to get my afternoon cat fix.
"Kittens?" I said hopefully. She nodded and off I head, back to the cage room.
Oh. My. Goodness. Kittens, oddles of kittens. Tigers and tabbies and blacks, a dozen all told. Four are about 7 weeks old (their eyes have changed from baby kitten blue to golden), the other eight are perhaps a few days younger. There was one little purr monster who revved up his motor as soon as he saw me.
Today - it is Caturday, after all - I went back with camera and a peacock feather.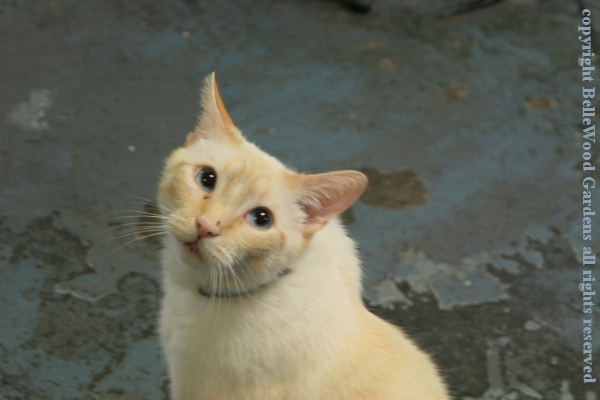 Handsome Bailey, one of the hospital cats, looks up at the feather.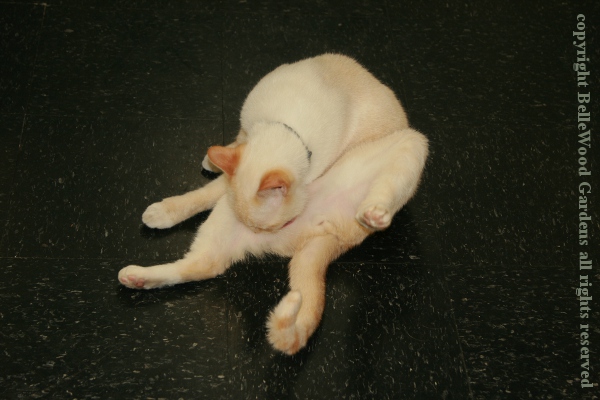 He's a wobbly cat, with very mild cerebellar hypoplasia. Quite flexible. Trouble jumping.
Butterscotch, they said to me, doesn't play in public.
Makes an exception for peacock feathers, apparently.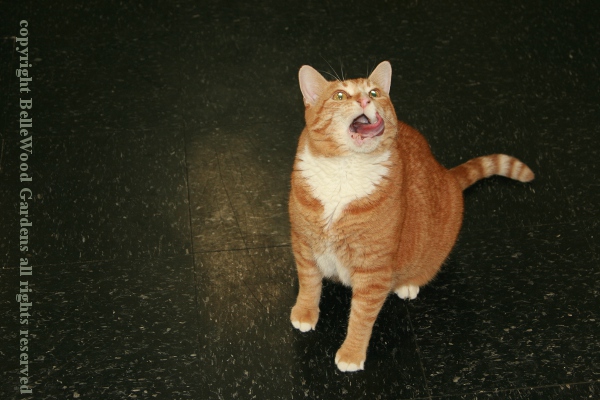 Such a serious, I-want-the-feather stare, complete with a serious thlurrp of the tongue.
One of the kittens reaches out, offering a paw to Butterscotch.
Eyes on the feather. The kittens are just too quick, for me to open the cage door.
They'd be off and out and about in a twinkling. A tech scoops one out for me.
Love the spotted bellies.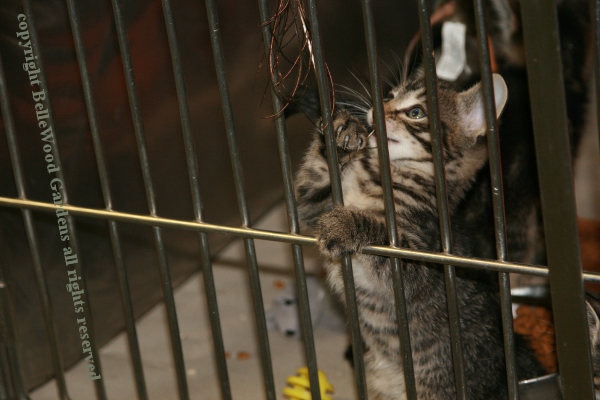 Kitten wants the feather. I'm sure there are differences
but the tiger tabbies do look very much alike.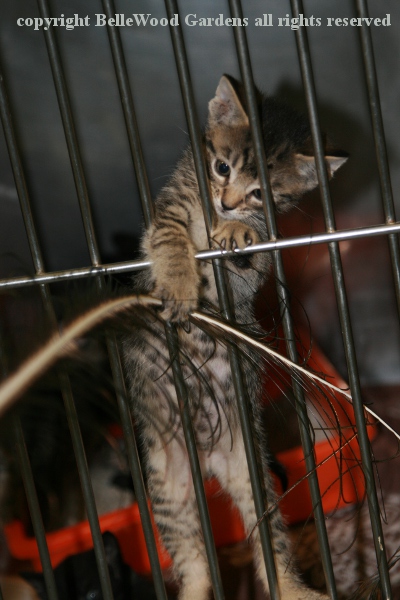 Kitten grabs the feather
and this one successfully pins it to the floor.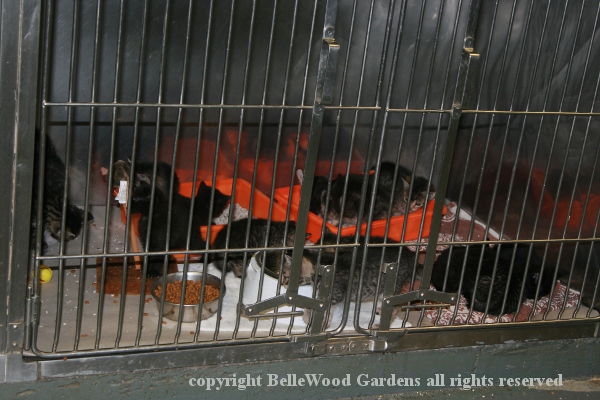 Too much feather excitement and a cage of kittens goes sleepytime. Left
the feather and go home to my two cats, who once were kittens here too.
---
Back to Top
---
Back to May 2016
---
Back to the main Diary Page