.
Garden Diary - October 2015
---
If you have any comments, observations, or questions about what you read here, remember you can always Contact Me
All content included on this site such as text, graphics and images is protected by U.S and international copyright law.
The compilation of all content on this site is the exclusive property of the site copyright holder.
---
October
---
A Visit to the Van Nest-Hoff-Vannatta Farmstead
Saturday, 24 October 2015
An outing today, to the Van Nest-Hoff-Vannatta Farmstead. My friend Woody said he was going and did I want to come. He was sure I'd enjoy it. Yes, and yes. There'd be tours of the house and the out kitchen and the bank barn, demonstrations of basket making and chair caning, and military reenactors. Off we went.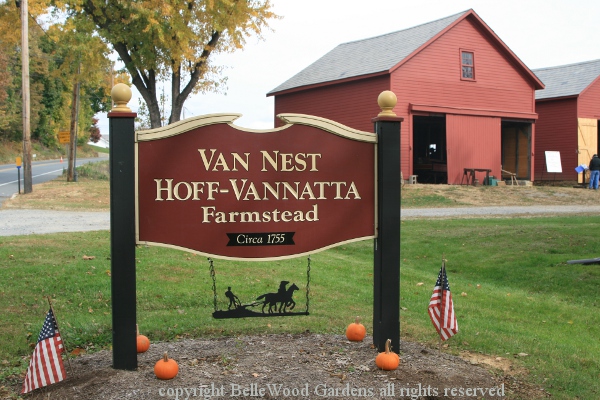 The sign along the driveway. Much work has been done - stonework repointed, for example - but the farmstead is still undergoing seriously needed renovations and restorations.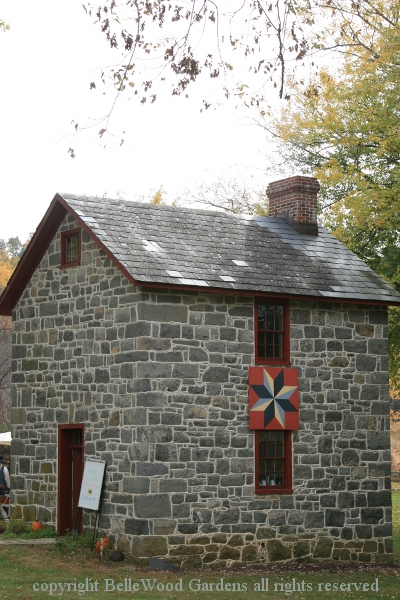 The two story stone out kitchen is a remarkable building.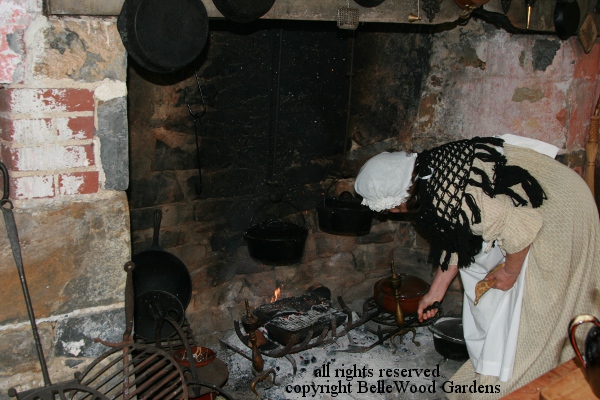 Indoors, today, a true-to-period cook is at work at the open hearth.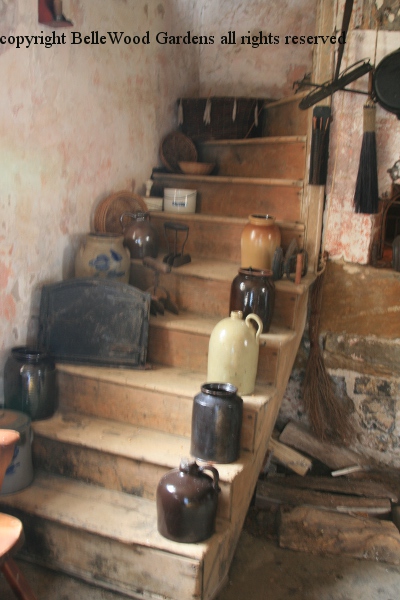 The stairs leading up to the upper story are, currently,
serving as a display space for stoneware jugs.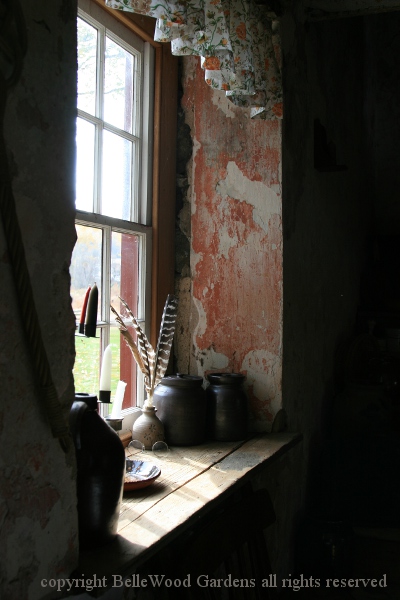 Worn paint on the window's deep opening.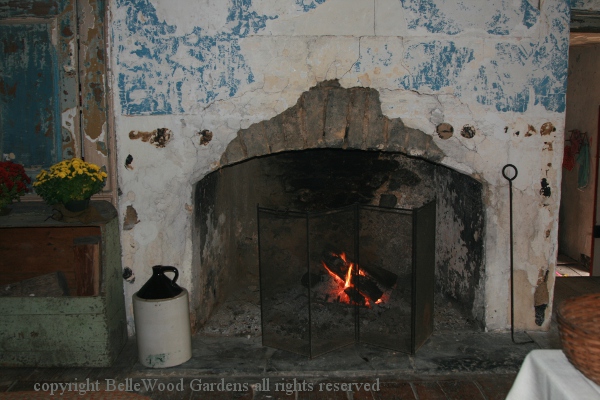 The big house has several fireplaces - a quite large one in the living room (where people did most of their living) and smaller ones, such as this one, in the bedrooms.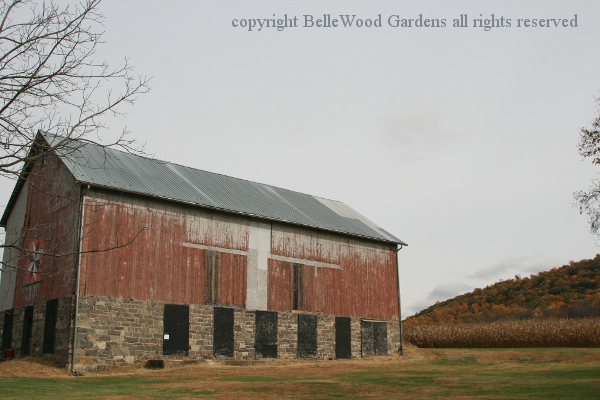 There is a superb bank barn, one side dug into a hillside.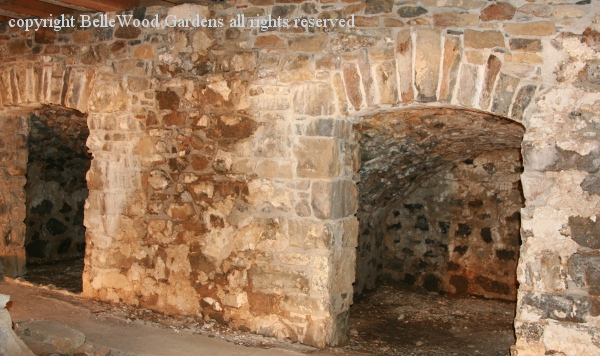 And under the hillside the barn's lower level has two chambers used as root cellars, superb for storing apples and onions, potatoes and carrots. Underground, stone lined, they'll stay cool all year long.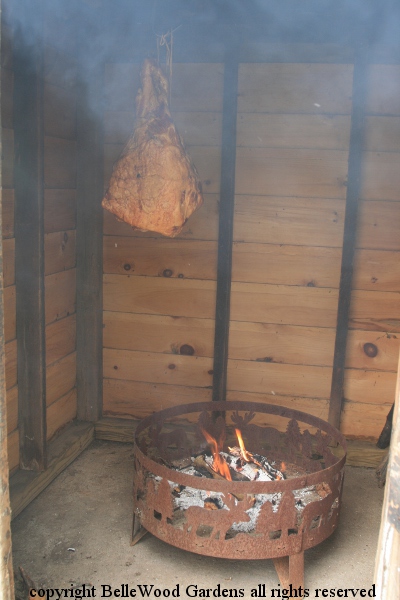 A small smoke house had a ham, wreathed with smoke. More a demonstration today, I think, than functional.
Two ladies demonstrating spinning and the very complicated pillow lace making.
Indeed, a good outing, very enjoyable, a place to return to for their next event, whenever.
---
Back to Top
---
Back to October 2015
---
Back to the main Diary Page