.
Garden Diary - October 2015
---
If you have any comments, observations, or questions about what you read here, remember you can always Contact Me
All content included on this site such as text, graphics and images is protected by U.S and international copyright law.
The compilation of all content on this site is the exclusive property of the site copyright holder.
---
October
---
Military Reenactors at Van Nest-Hoff-Vannatta Farmstead
Saturday, 24 October 2015
An old stone farmhouse, the two story stone out kitchen, a smoke house, a bank barn. These were what I expected to see. What was not anticipated were the military reenactors of two different periods - frontier guards of the period just prior to the American Revolutionary War and Union soldiers from the War Between the States, the Civil War.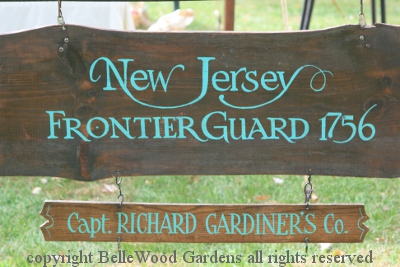 It is the provincial frontier guards of Captain Richard Gardiner's Company.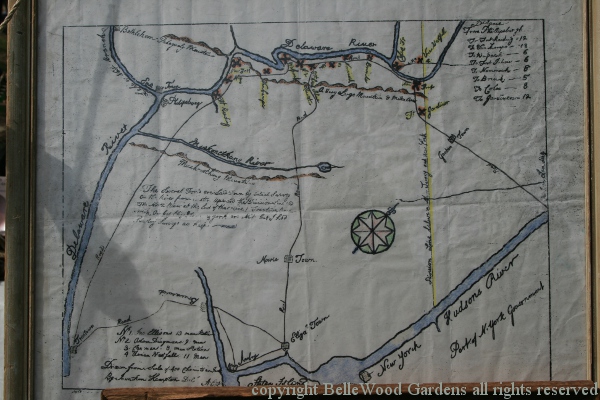 The company was formed in 1756 to man fortifications along the Delaware River.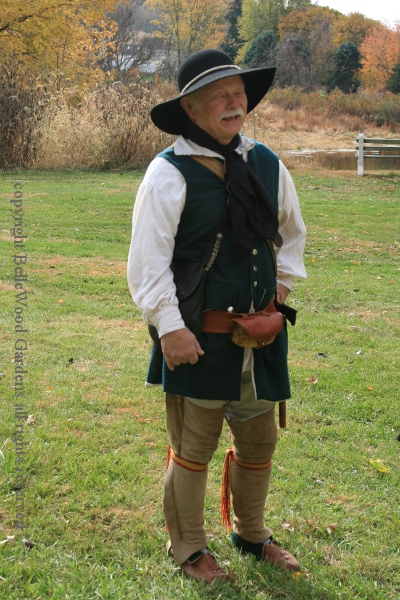 A couple of men from the company were here, happy to discuss ,
and explain, and share their enthusiasm.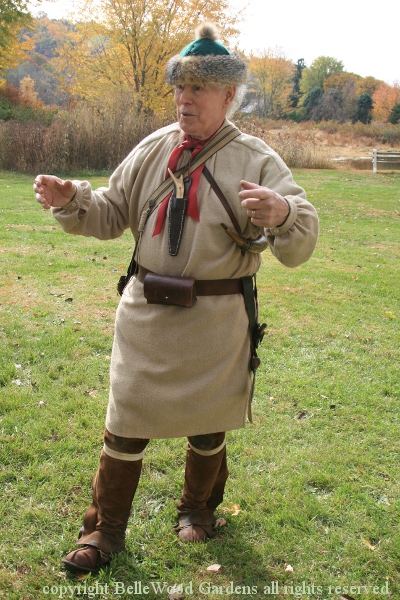 This frontiersman cheerfully explained the how, why, and wherefore of his equipment. Moccasins actually keep his feet warmer in winter's snow. Why? He asked a physician. It is the flexing of your feet and toes, keeping blood flowing through the capillaries. His powder horn is slung high under his left arm, so he can quickly tip out the necessary black powder without needing to first lift it up. The whittled wooden stopper goes to his mouth, so in the heat of battle he would be unlikely to drop and lose it. Wood, not metal, will not accidental spark with unfortunate results.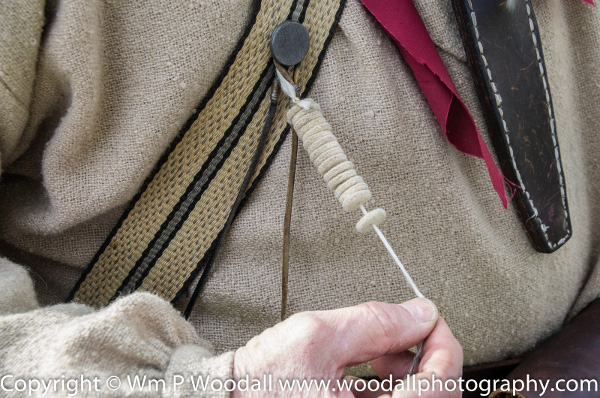 The bullet patches are strung on a cord, up on the right where they can easily be reached. Black powder. Patch. Bullet. Patch. The patch's hole releases the pressure from ramming the bullet to seat it, preventing air pockets as an unperforated patch might create.
.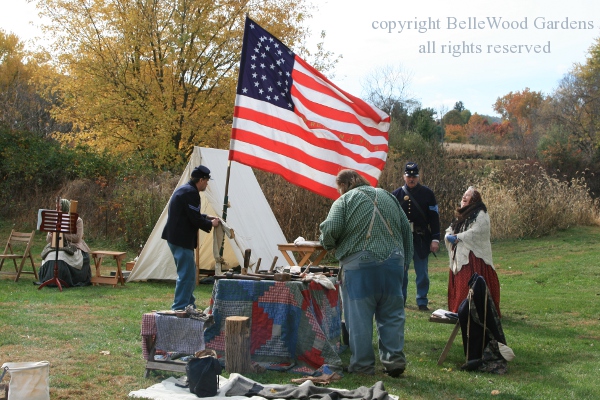 Further away from the farmstead is an encampment of
Company F, 27th Regiment New Jersey Volunteers.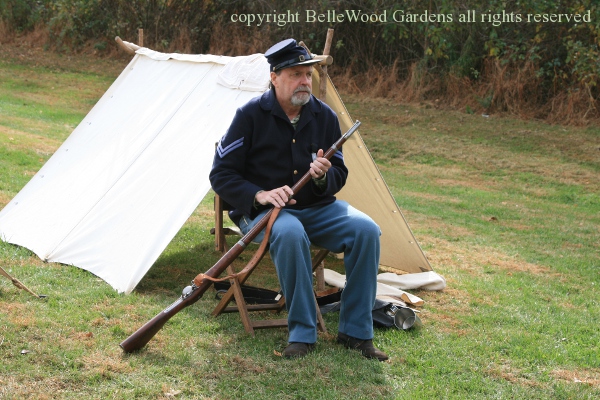 This Union soldier was wearing a small daguerreotype of President Lincoln, worn on a black ribbon.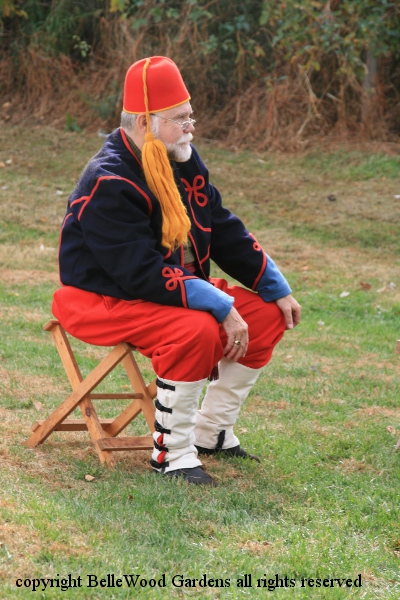 I asked if this would happen be the uniform of 5th New York Volunteer Infantry (Duryee's Zouaves)? Indeed not, I was informed. 5th New York did not have the blue cuff on the bolero jacket. It is that of 147th Pennsylvania.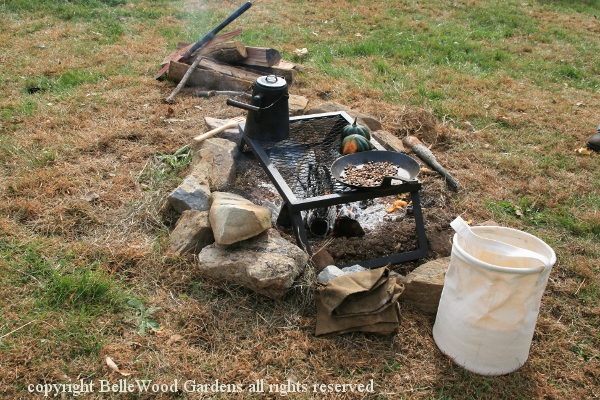 A cook fire is glowing, coffee pot off to one side and a canvas water bucket on the ground.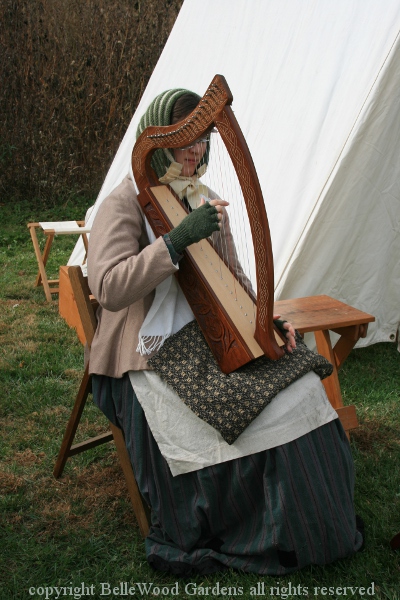 And outside the tent a harpist, plangent notes spilling over the air.
---
Back to Top
---
Back to October 2015
---
Back to the main Diary Page