.
Garden Diary - December 2015
---
If you have any comments, observations, or questions about what you read here, remember you can always Contact Me
All content included on this site such as text, graphics and images is protected by U.S and international copyright law.
The compilation of all content on this site is the exclusive property of the site copyright holder.
---
December
---
A Social Evening at the Roseberry Homestead
Friday, 11 December 2015
---
We're visiting Roseberry Farmstead this evening, for a colonial Yule celebration. A two and a half story stone house, two rooms deep, with a center hall from front to back, with two chimneys rising from the gable ends of the main block, calling it a farmstead seems misleading to me. Built from rough-cut quarry stone this is a classic 18th century Georgian-style stone manor. It may have been constructed for John Tabor Kempe, Attorney General of New York and his wife, Grace Coxe, daughter of one of the West Jersey Proprietors. The property was acquired in 1787 by John Roseberry after it had been confiscated from Kempe, a Loyalist during the American Revolution. The house is very likely the oldest existing structure in Phillipsburg and is listed on both State and National Register of Historic Places,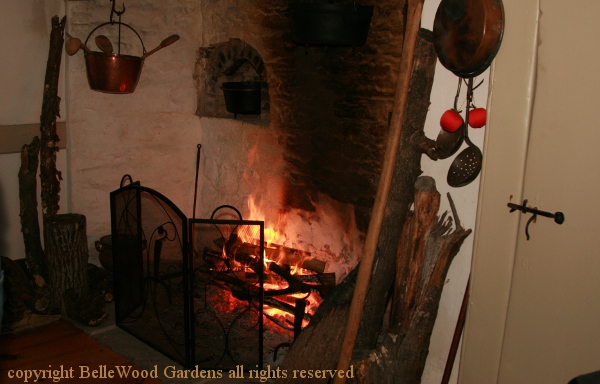 The attached one and a half story stone kitchen was probably built before the main house itself.
A chimney rises from the gable end, to serve the a large cooking fireplace.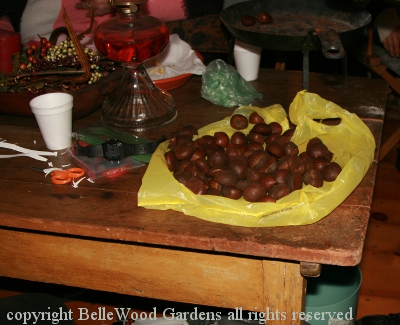 This evening, there are chestnuts roasting on the open fire.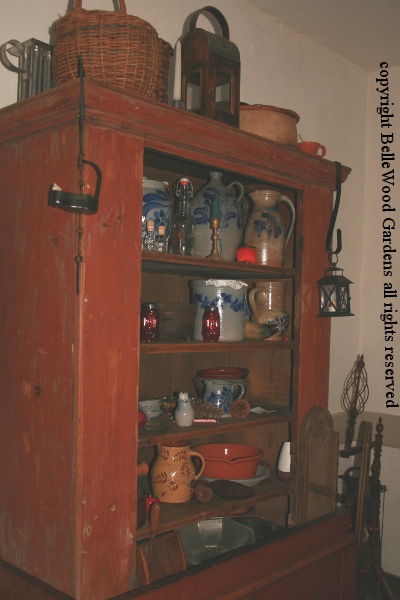 A dish cupboard on the wall across from the fireplace holds redware
and small salt glaze crocks and pitchers, basket and a lantern above.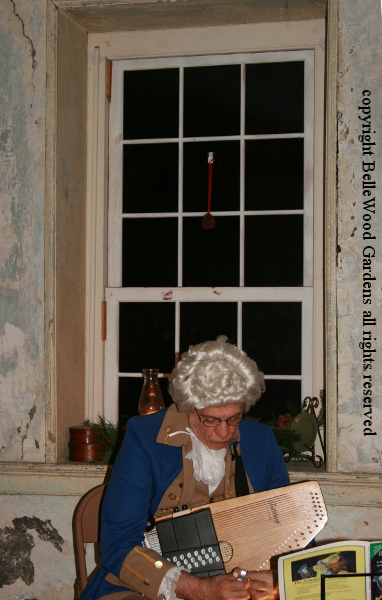 A gentleman in knee breeches, wearing a peruke, is playing an autoharp (a kind of zither with a mechanical device that allows the playing of a chord by damping all the other strings.)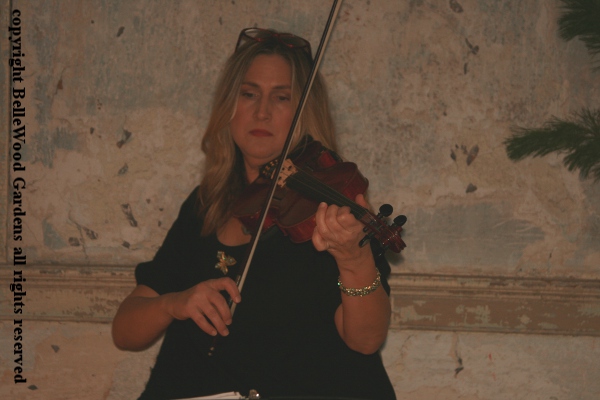 A violinist adds to the gracious ambience.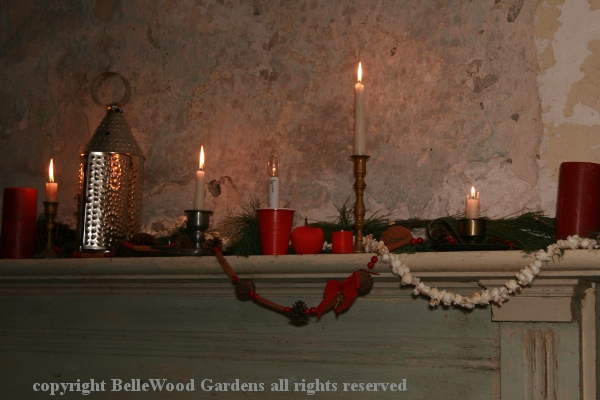 Another fireplace off to her left has a mantle decorated with greenery and a garland of pinecones with red ribbons, another of popcorn. A variety of candles add their soft illumination.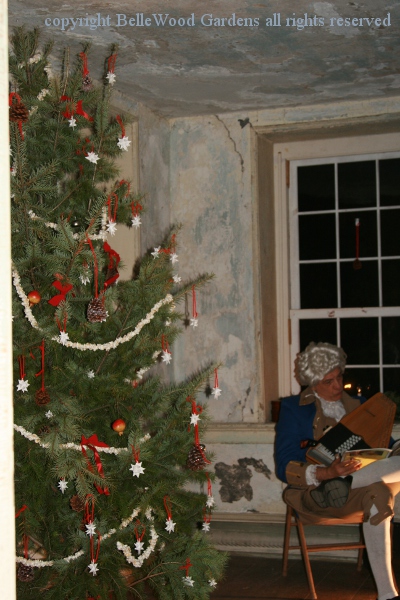 A Christmas tree with little stars woven from thin splints,
more popcorn garlands, pinecones, and little lady apples.
I need to come back again, to see the rooms by daylight.
---
Back to Top
---
Back to December 2015
---
Back to the main Diary Page