.
Garden Diary - December 2015
---
If you have any comments, observations, or questions about what you read here, remember you can always Contact Me
All content included on this site such as text, graphics and images is protected by U.S and international copyright law.
The compilation of all content on this site is the exclusive property of the site copyright holder.
---
December
---
Christmas at the Farm
Saturday, 5 December 2015
---
A sunny Saturday and I'm back at the Howell Living History Farm, for a look at Christmas on a farm at the turn of the twentieth century.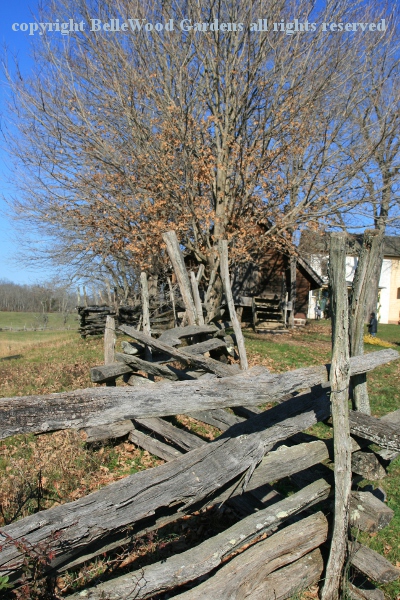 Split rail fences edging the fields.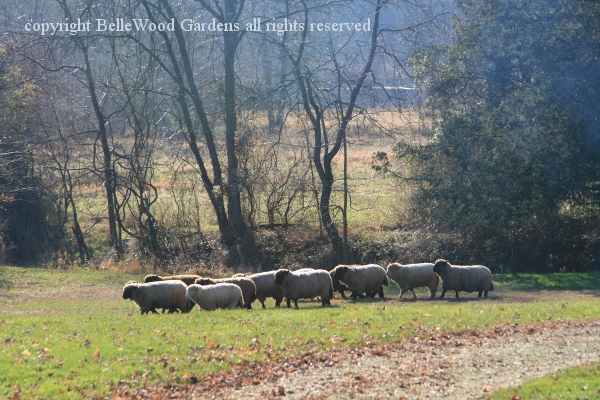 A flock of sheep, sauntering across the grass.
Patches, the barn cat, napping in a sunny corner.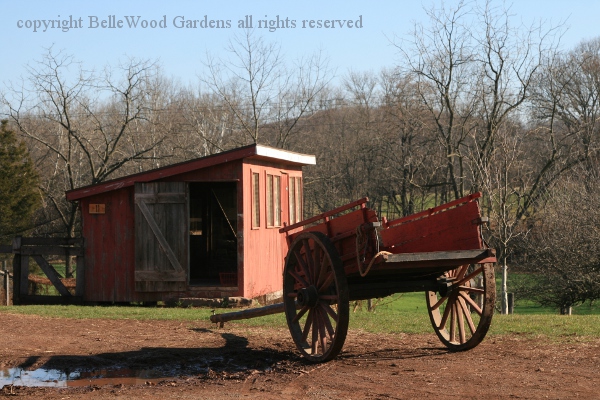 And a two wheeled cart that, later in the day, will be hitched to the team of milking shorthorn oxen and used to move firewood. You'll understand in a little while.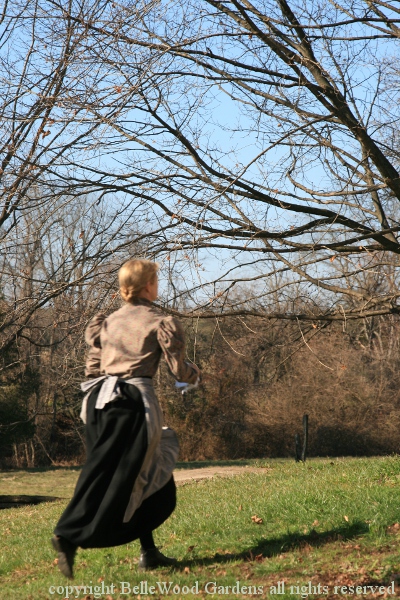 A young woman hurries to the farmhouse.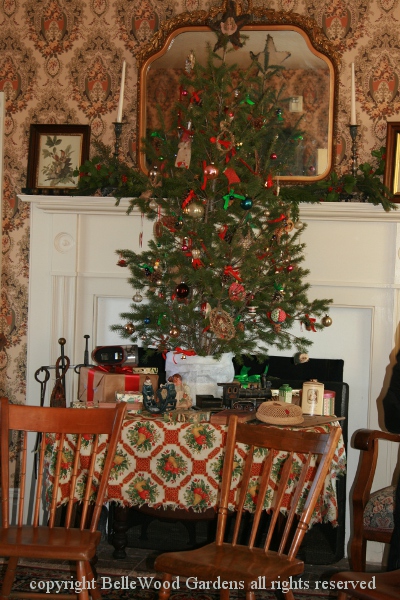 The downstairs is decorated for the holidays with a small tabletop tree in the parlor.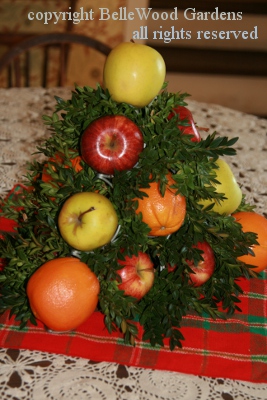 There's a centerpiece on the dining room table, a pyramid
of fresh fruit embellished with sprigs of boxwood greenery.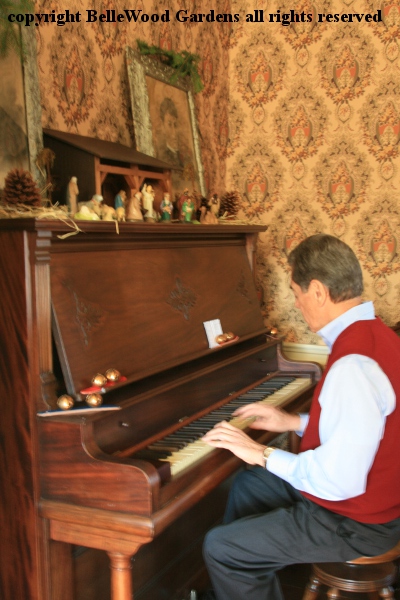 And a man playing Christmas songs on a well polished upright piano.
There's a creche on it, adding to the holiday display.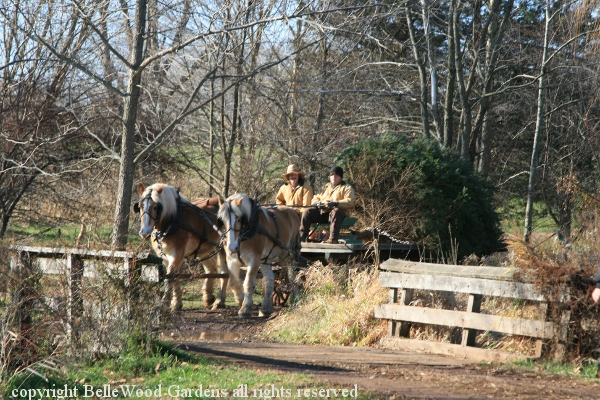 Here come the team of Belgians, bringing a huge evergreen tree down from the woods. It will be set up outdoors, near the farmhouse, and decorated with cranberries and popcorn strung together, pinecones brushed with lard and rolled in birdseed, and other edible ornaments so the birds can celebrate the holidays too.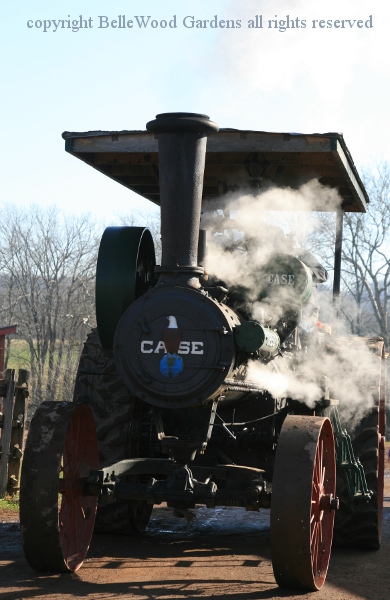 Shrieks of delight and bursts of steam. The J. I. Case steam powered traction engine is fired up and underway. The shrill little signaling whistle was on the steam engine in the old days, and there's a big, deeper tone locomotive whistle. Wonderful to hear the two in concert and see the plumes of steam rising into the air. Now you know - this is where the need for firewood comes in: the engine is fueled with wood that burns to heat the water which makes the steam to drive the pistons, and makes it go.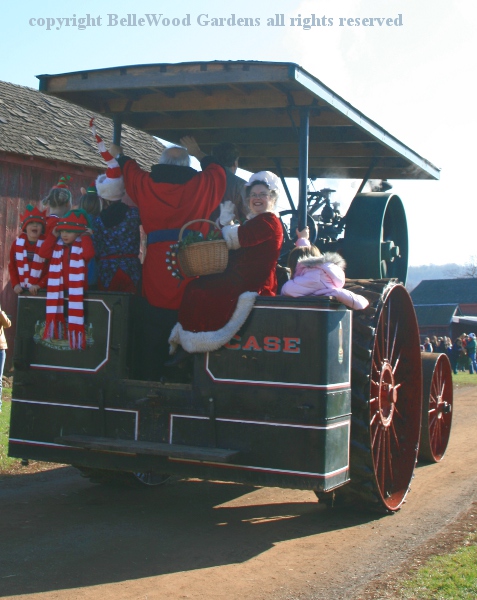 Christmas on the farm. Here's Santa, Mrs. Claus, and a couple of elves, arriving on the steam traction engine. Guess the reindeer are off at the health club, getting in shape for their big day later this month. No matter, all the small children are joyfully shrieking as it is.
---
Back to Top
---
Back to December 2015
---
Back to the main Diary Page