.
Garden Diary - July 2015
---
If you have any comments, observations, or questions about what you read here, remember you can always Contact Me
All content included on this site such as text, graphics and images is protected by U.S and international copyright law.
The compilation of all content on this site is the exclusive property of the site copyright holder.
---
July
---
Currants and Gooseberries
Wednesday, 1 July 2015
Gooseberries and currants are highly prized bush fruits. They're fabulous for jams and jellies. Gooseberry fool is a wonderful dessert. I could go on but need to tell you that for the longest while you A) not only need to grow your own but B) you were banned from growing your own. You see there is a blight that alrenates between these fruits and white pine trees. White pine blister rust is the cultprit. Home gardeners were not allowed to cultivate any gooseberries and currants in an attempt to protect lumber concerns in the Midwest. That's come to a halt, but it went on so long that people have given up on their cultivation. Pair up the ban and couple it with these relatively unknown fruits (at least here in the United States. Currants and gooseberries are widely gron in the UK) and it is rare to see them in someone's garden.
But not totally unknown, as these beautiful gooseberries in my friends John and Carol's
berry patch clearly reveals. Since John is British that may have something to do with it.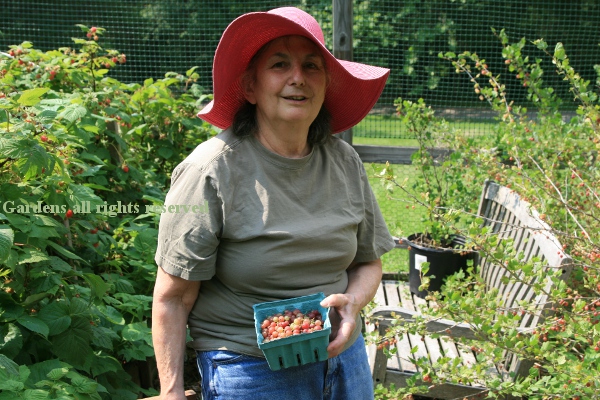 So of course I said yes when Carol called and said there were more gooseberries
than she could pssibly pick and preserve, did I want to come over and pick some.
A plate full of gooseberries.
While I was picking gooseberries Carol was picking rasperries.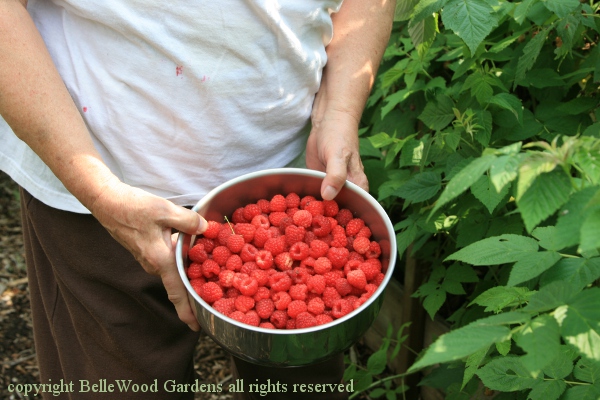 A beautiful big bowlful of raspberries.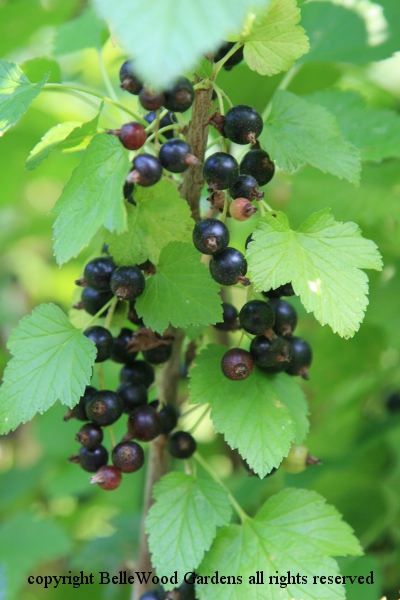 She also has black currants. They're not especially juicy and are full of seeds.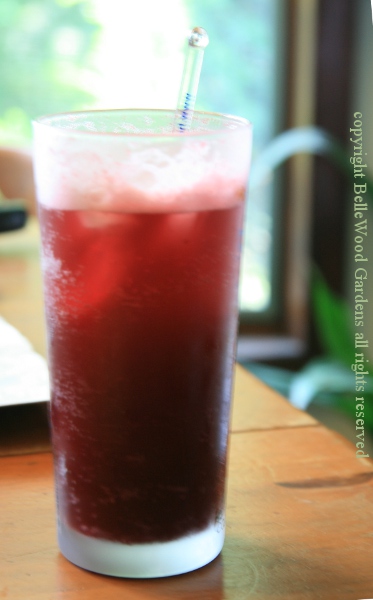 What are they good for then? Homemade ribena, deliciously refreshing after berry picking.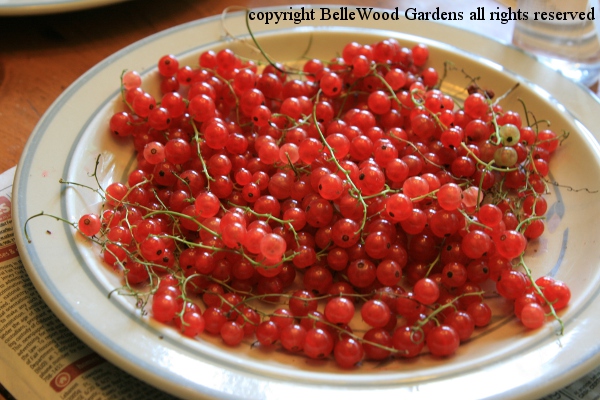 For making jelly though, red currants are the color of choice.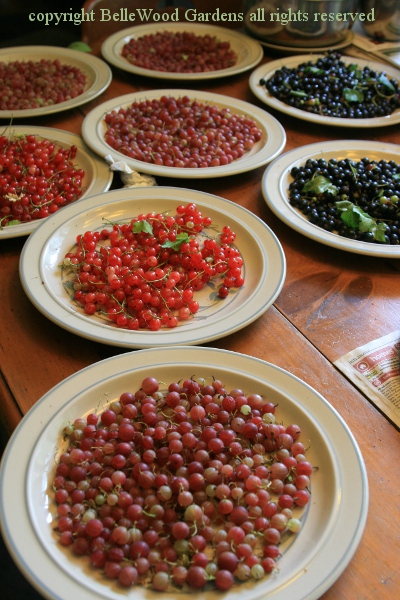 Plates full of berries from the berry patch, ready for processing.
---
Back to Top
---
Back to July 2015
---