.
Garden Diary - February 2014
---
If you have any comments, observations, or questions about what you read here, remember you can always Contact Me
All content included on this site such as text, graphics and images is protected by U.S and international copyright law.
The compilation of all content on this site is the exclusive property of the site copyright holder.
---
February
---
Monday, 3 February 2014
Winter Flowers in the Greenhouse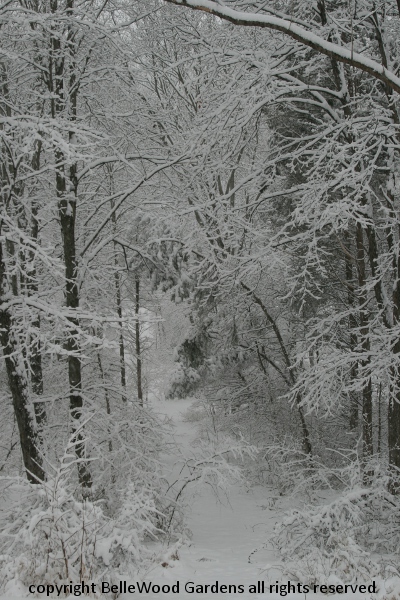 Enough already. We've had snow, better than a dozen deliveries of the stuff. As soon as we get the driveway cleared and park the cars in the garage once again, another snowstorm comes along and we're back to parking at the bottom of the driveway. Snow melter is unavailable. The birds are constantly at the feeder, that is, they are when the squirrel isn't hanging on like a trapeze artist.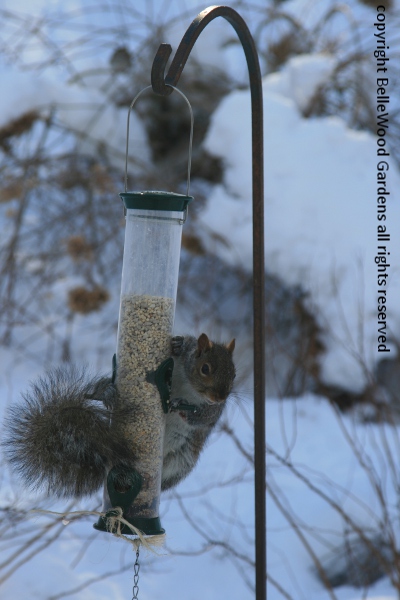 .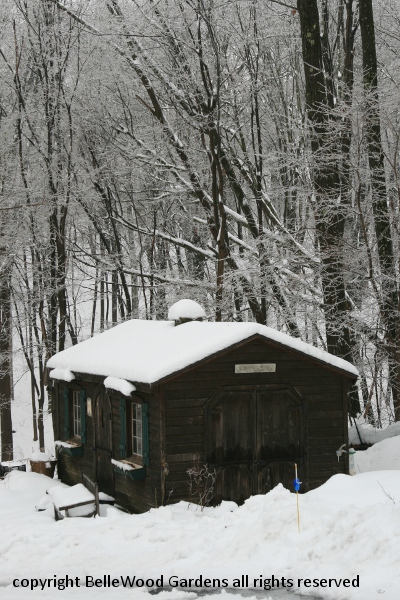 Couldn't say when I was last in the tool shed. Not even sure I could open the door against all the snow and ice that's piled up in front of it.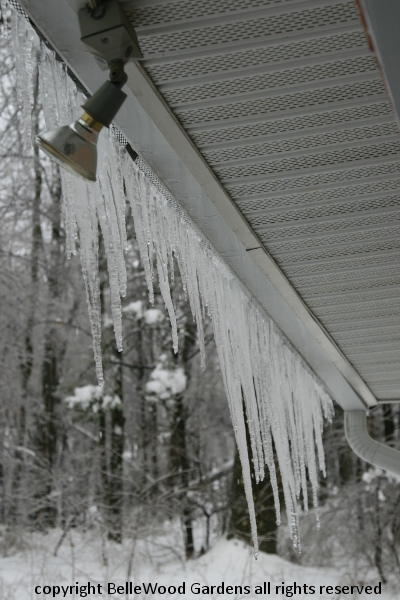 Icicles, like fangs of frozen water, hanging off the garage roof.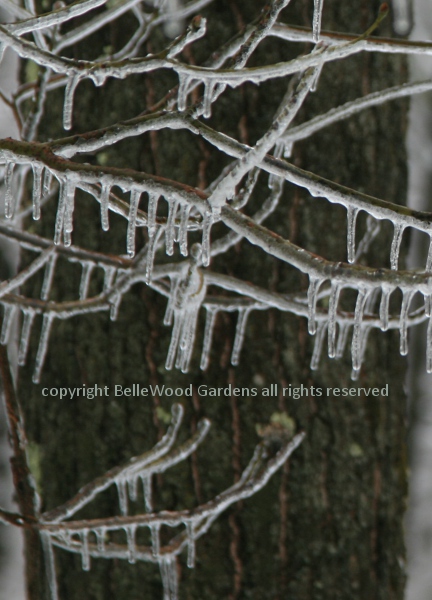 And one storm arrived with temperatures right around the freezing point
so twigs and trees and power lines became glazed with ice.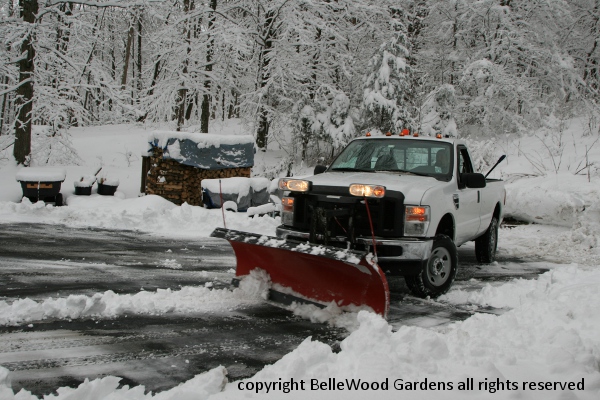 Reliably, Dave comes and plows the driveway, except sometimes we have to shovel and clear two tracks, up near the top, from the garage down past the curve. Then throw snow melter, when we have it. Our neighbors - and their driveway is A) shorter than ours, significantly so, and B) flat - call their driveway "the luge." Sochi should only have this much snow. And we should only have 50° Fahrenheit temperatures!
So how am I surviving?
Blessings on my greenhouse. I walk through the garage, open the door,
and it is paradisiacal. Fragrant, too. Narcissus tazetta 'Wintersun'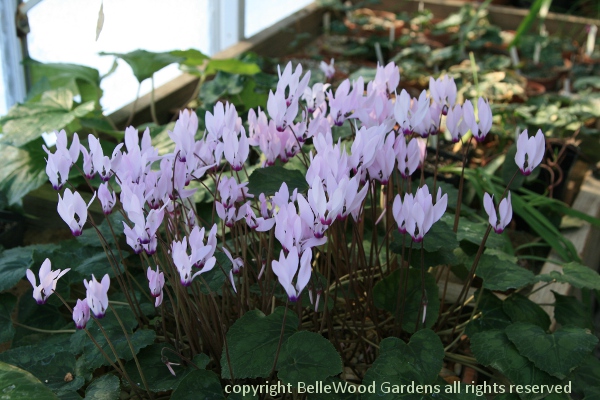 And my vintage Cyclamen persicum, that I've been caring for ever since 1973,
when my parents brought it back from Israel.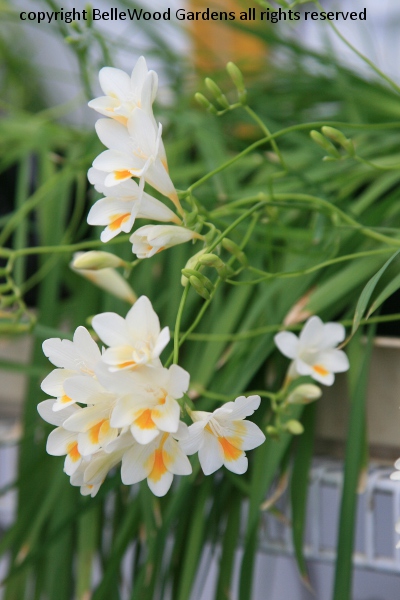 Delicious, delightful, Freesia alba. Forget the floppy foliage.
Focus on the numerous lemony scented flowers.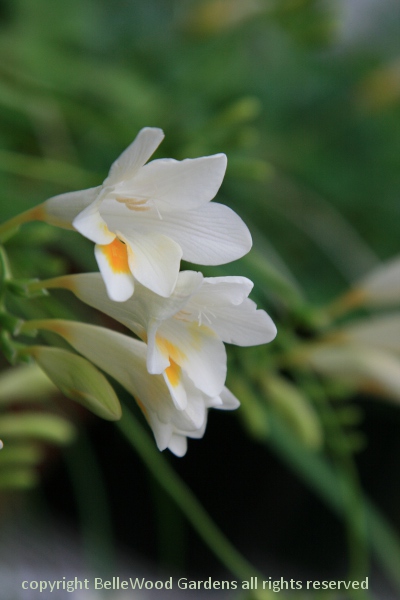 I enter, and my mantra: "Every day is another day closer to Spring"
seems not completely, impossibly, unrealistic.
---
Back to Top
---
Back to February 2014
---