.
Garden Diary - July 2014
---
If you have any comments, observations, or questions about what you read here, remember you can always Contact Me
All content included on this site such as text, graphics and images is protected by U.S and international copyright law.
The compilation of all content on this site is the exclusive property of the site copyright holder.
---
July
---
Monday, 7 July 2014
Blueberry Summer
Summer time. The weather is definitely warmer. We're past the solstice but the diminution of day length is not really noticeable, at least not just yet. Farmers have planted their fields and crops are growing vigorously. Weeds are enjoying the conditions too.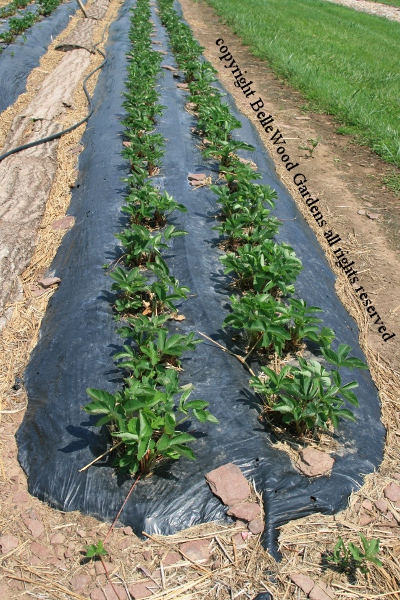 The early crops are nearing their end. Lettuce is bolting to seed and the leaves are bitter. Strawberries (remember them) are through bearing. The plants are cut back to rejuvenate.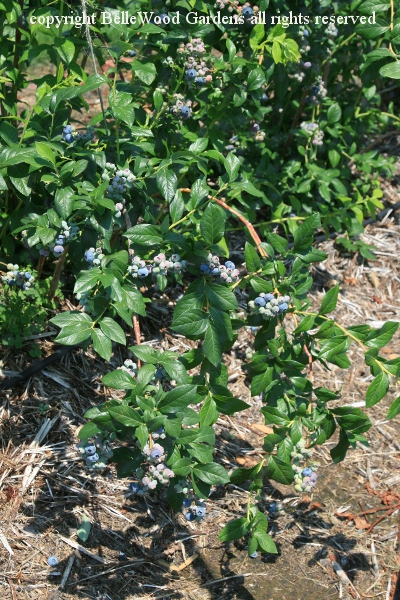 That's alright. Now it's summer and the blueberries are ripe. I love blueberries. These are especially delicious. They're picked by hand, large and ripe and juicy. Commercially grown blueberries, also from new Jersey, are machine harvested. A shaker device goes along and thrashes the branches. Ripe berries, nearly ripe berries, bruised berries, all come tumbling down. Not the same as hand-picking one by one, not at all.
Did you know that blueberry cultivation was developed right here in New Jersey? It's the truth. Miss Elizabeth White of Whitesbog cranberry farm wanted a crop to bring in some money before the autumn cranberry harvest. At this time, all blueberries available for sale were wild picked. No one knew how to grow them. So Miss Elizabeth asked the Pineys, people who live in the Pine Barrens, to look for wild plants with especially fine, large berries. It's a fascinating story, one that took some trial and error and much hard work.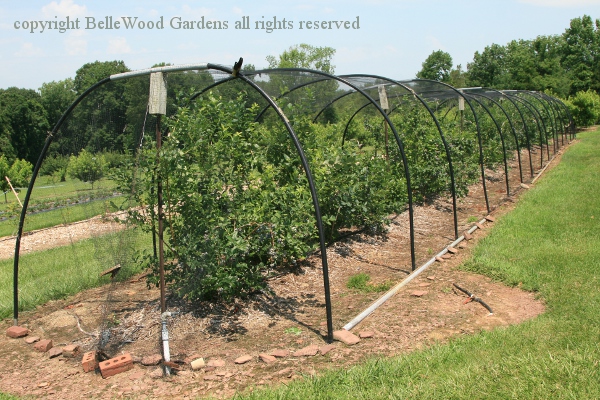 People are not the only ones who like blueberries. Birds do too. Which explains why Dick has to net his blueberries. (There's a thorough description of how he does this in last year's blueberry entry here.)
As if tending the orchard and picking the fruit doesn't keep them busy enough, Dick and his son Michael are making these handsome trugs that hold 6 quarts of blueberries. They're made of red cedar heartwood, machined with theur sawmill from logs on their property. Rot resistant, beautiful wood, and nicely crafted. Goes along with the delicious blueberries that they grow.
---
Back to Top
---
Back to July 2014
---