.
Garden Diary - April 2014
---
If you have any comments, observations, or questions about what you read here, remember you can always Contact Me
All content included on this site such as text, graphics and images is protected by U.S and international copyright law.
The compilation of all content on this site is the exclusive property of the site copyright holder.
---
April
---
Saturday, 26 April 2014
Open Day Visit to Hay Honey Farm
What a great day. This morning I was a plant advisor at the Leonard J. Buck Garden's plant sale (and bought a few plants myself, I might add.) That garden is in Far Hills, New Jersey. And it just so happens that today, there's a Garden Conservancy Open Days garden that's just a hop and a skip away. Now I've been to this garden before. But that was in September and now it's April. A different year, a different season, and another opportunity to visit a lovely private garden. I'm off!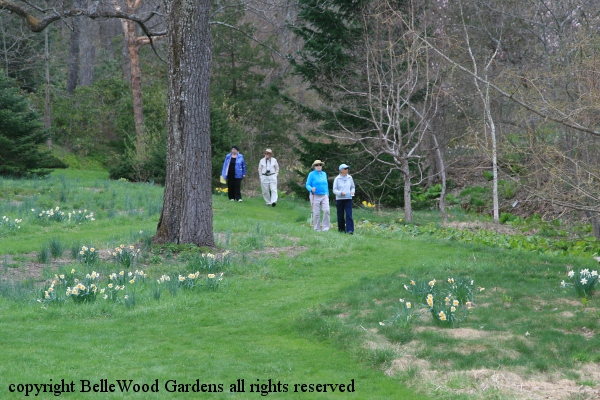 Of course, I'm not the only one who thinks a visit to a garden
makes fine use of a pleasant Spring day.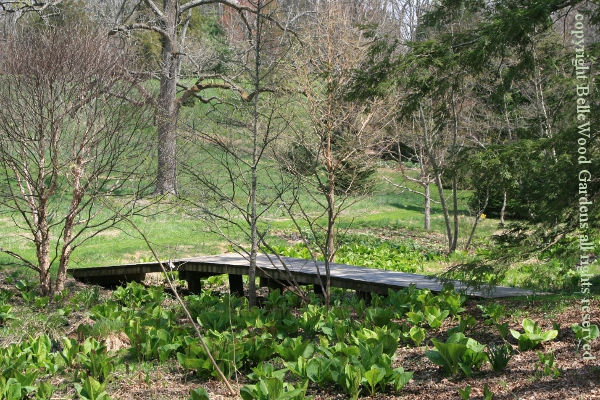 Hay Honey Farm is large, large enough that though I see other people, pass some closely enough to exchange a greeting, it is sufficiently spacious to avoid any sense of crowding, provide some solitude as I wander along the paths, and cross the wetland on a sturdy bridge.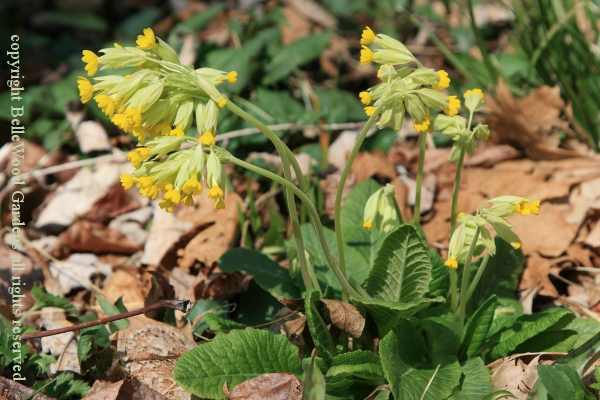 The first portion of the path, leading away from the lawn and into the woodland garden, is lined with the nodding yellow flowers of cowslips, Primula veris.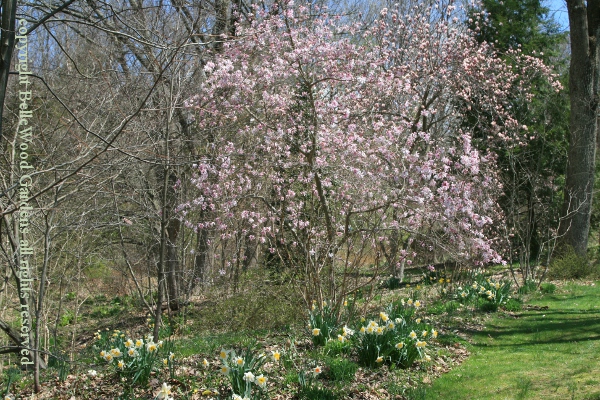 Further along the path are several beautiful magnolias, their flowers untouched by any frosts. There is something to be said for a long winter and a late Spring. Magnolia stellata and an embellishment of daffodils.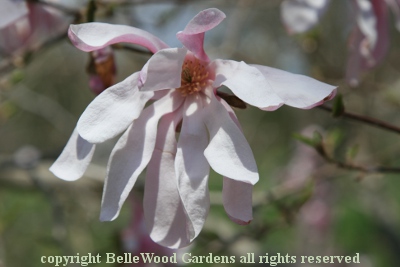 .
As well, the larger flowers of saucer magnolia, M. soulangeana, densely filling the branches against the clear blue April sky.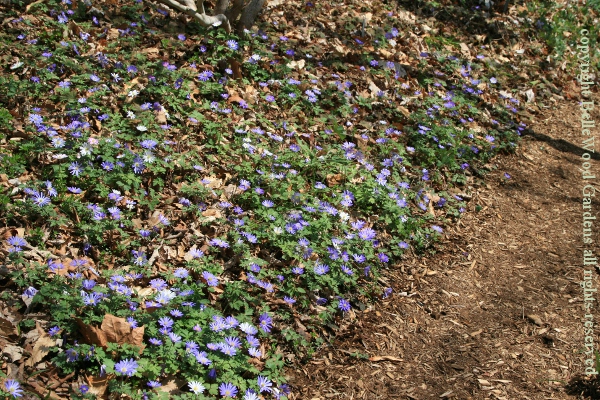 Look up, look down. A bank of Grecian windflowers, Anemone blanda, their daisy-like blue flowers spangling the ground. Do you like them? Easy enough to copy - order some this summer, then plant the dry, unpromising tubers when they arrive in early autumn. Soak them overnight in well moistened peat moss before planting. Charming, reliable, and the deer don't seem to care for them.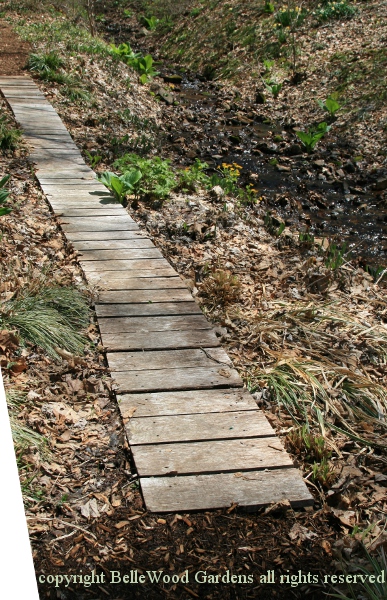 Down the path we go. A simple boardwalk keeps us dry shod where the ground is sometimes muddy.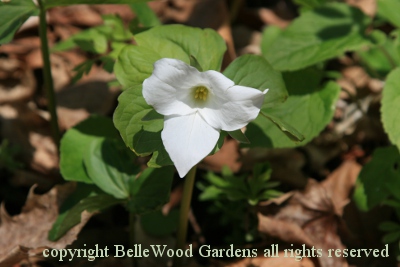 Many elegant vignettes, special plants displayed for the garden visitor's delight, such as this pristine, at peak of bloom Trillium grandiflorum.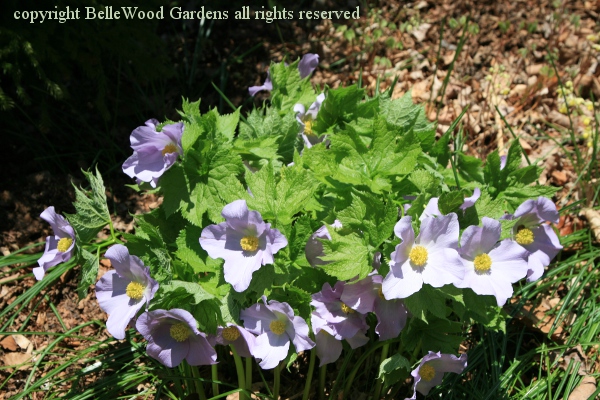 Or this extremely well established colony of Glaucidium palmatum
Up a flight of stone steps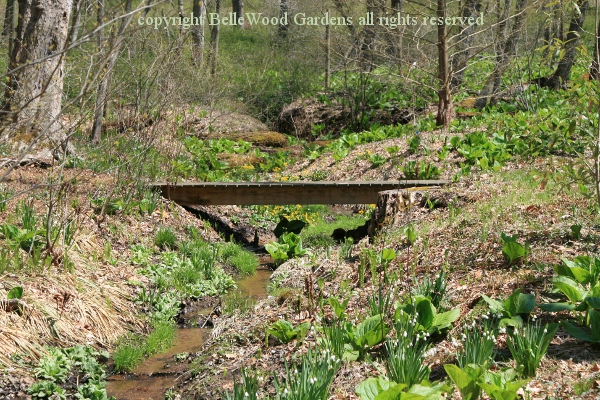 across another wetland crossing bridge
a wonderful afternoon at Hay Honey Farm. And if you missed visiting it today, there's another oportunity on Saturday, 20 September 2014 when the garden will again be open for the Garden Conservancy's Open Days program. Perhaps we'll see each other then, and wouldn't that be nice.
---
Back to Top
---
Back to April 2014
---