Garden Diary - March 2013
---
If you have any comments, observations, or questions about what you read here, remember you can always Contact Me
All content included on this site such as text, graphics and images is protected by U.S and international copyright law.
The compilation of all content on this site is the exclusive property of the site copyright holder.
---
March
---
Wednesday, 20 March 2013
It's Spring
---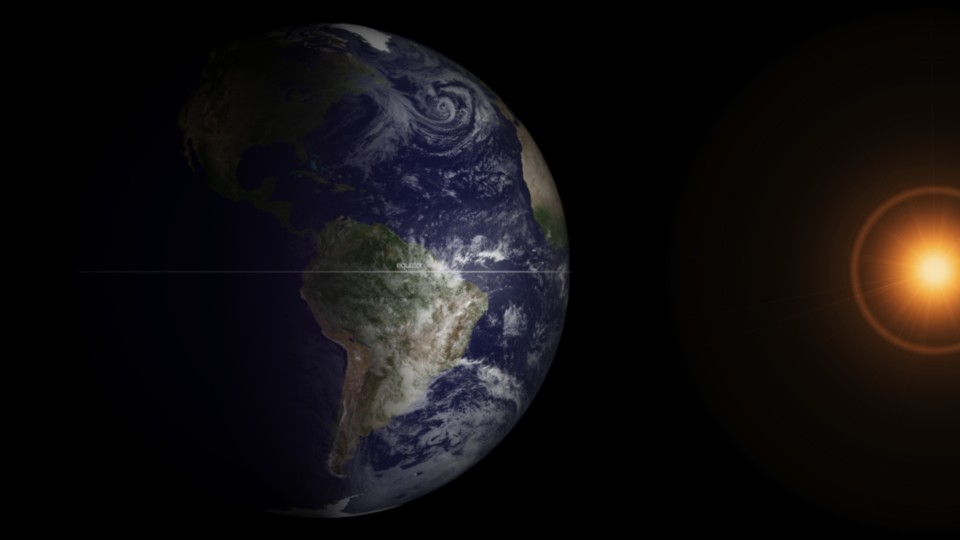 GOES-13 satellite captured this full disk image of Earth at 7:45 a.m. (The Sun in this image is artificially created.)
Image courtesy of NOAA
It's official. Ignore the weather, somewhat below average for the region. Spring arrived at 7:20 a.m. this morning. The relative angle of Earth is perpendicular to the Sun, so sunrise was due east, sunset due west. (It will happen again at the autumn equinox in September.) As well as equal day and nighttime, the solar energy coming in to the Northern and Southern hemispheres is equal. In this image the GOES imagery extends to each of the poles since the entire hemisphere is equally lit. After the equinox passes today, the Northern Hemisphere will be more lit than the Southern Hemisphere, causing the seasons.
And for those of us here on the ground, how better to celebrate the first day of Spring than to go into the garden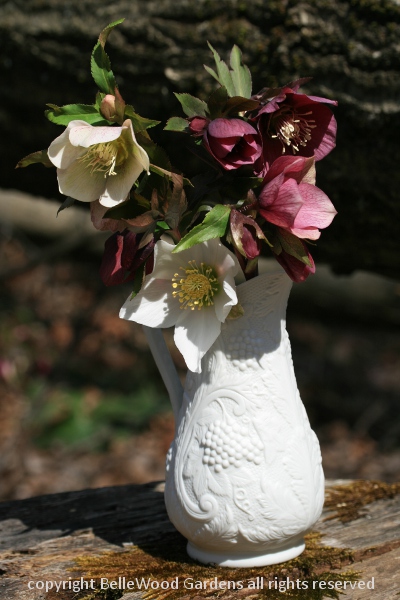 and pick a posy of hellebores in bloom - Helleborus Early Purple Group, H. ×orientalis, and H. niger
Delightful, simply delightful.
UPDATE: Thursday, 21 March
I woke this morning to find an onion snow dusting the ground with white.
It was my friend Helen, back in Connecticut, who taught me this name. Apparently it is common in Pennsylvania and refers
to a light snow, soon melted away, that arrives when onions are or should be planted in the garden in Spring. No onions here,
just a sprawl of winter aconites, Eranthis hiemalis, their golden petals closed tight. Snow all gone, vanished before noon.
ANOTHER UPDATE: Monday, 25 March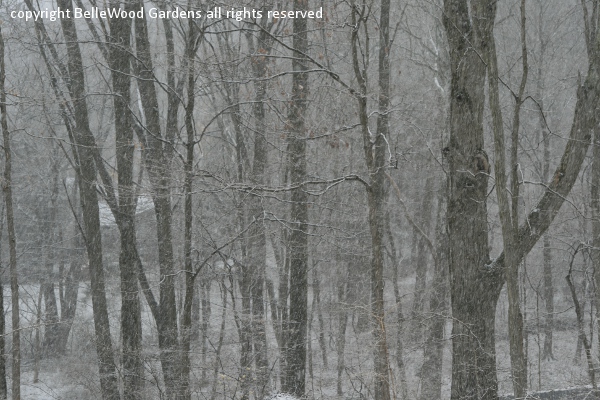 . . . .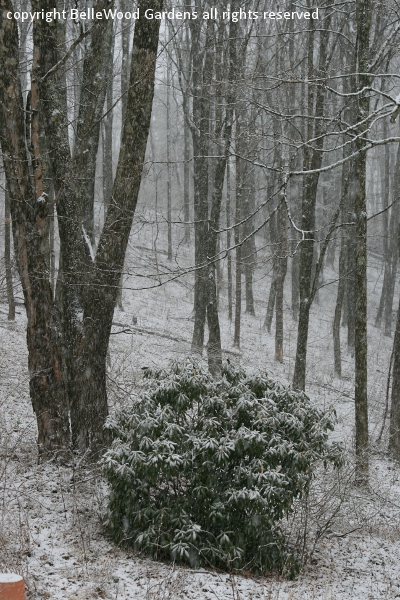 Snow began falling shortly after 9:00 a.m. this morning. Within half an hour the ground was white.
That groundhog was a poor prognosticator! We have ample food and lots of firewood for the stove.
No plans to go anywhere today. This afternoon I'll bake some cookies, do some knitting, and join the cats
cozily sitting by the warm stove and enjoy the snow. From indoors, with a cup of tea at hand.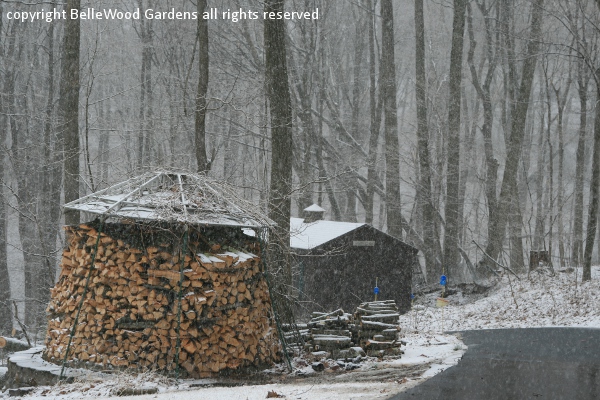 ---