Garden Diary - February 2013
---
If you have any comments, observations, or questions about what you read here, remember you can always Contact Me
All content included on this site such as text, graphics and images is protected by U.S and international copyright law.
The compilation of all content on this site is the exclusive property of the site copyright holder.
---
February
---
Thursday, 28 February 2013
Orchid Show at the New York Botanical Garden
---
February, the shortest month, is slipping away. Just in time for the orchid show at the New York Botanical Garden. Previously the talent has featured a Broadway set designer, a Frenchman noted for his living walls, a Cuban born landscape designer. Today, Thursday, is the press preview. Tomorrow will be the members day. And Saturday is the grand opening to the general public. This is the eleventh orchid show, and this time it has been designed "in house" by Francisca Coelho. She's created a splendid jungle, one that incorporates some of the downed trees from Superstorm Sandy last fall. And rather than, as previously, confining the show to the exhibition wing she's made the show into one that takes visitors on an exploration that circles throughout all of the superb Enid Haupt conservatory.
Everyone has arrived, yes? Good. Let's go.
The first intimation of what's happening occurs in the splendid dark pool in the Palm Court at
the conservatory's entrance. Yellow green cattleya orchids rise above maidenhair ferns.
We edge past a show-in-progress sign. Orchids are still being installed in lush profusion,
while tweaking, primping, tidying, watering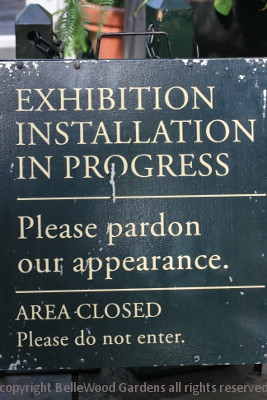 are very much in evidence. Organized, not frantic.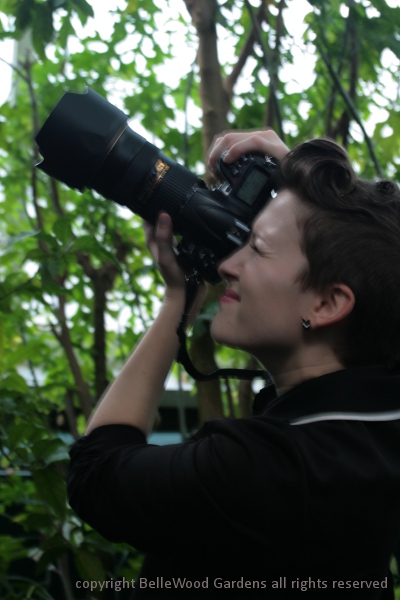 Cameras also very much in evidence. Digital, video, interviewers,
newspapers, television, bloggers. Much to see, lots to remember.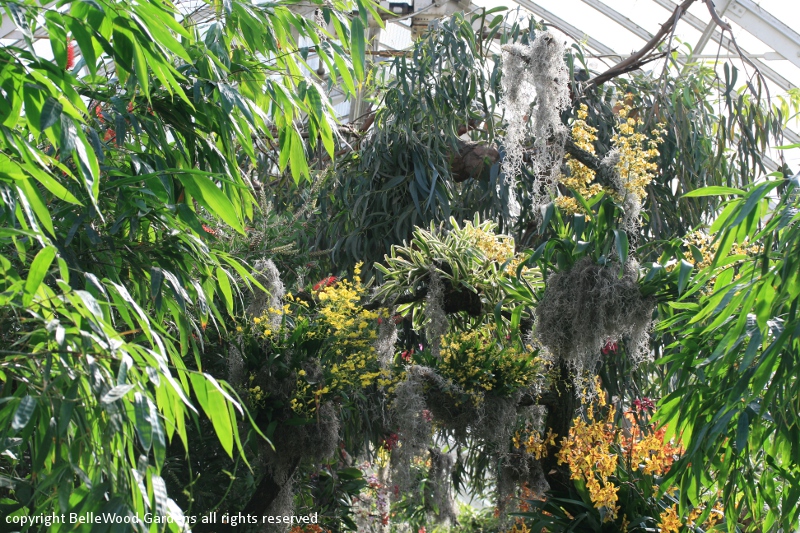 It is so rich, so lush. Orchids are the focus, the theme, but many other plants that love the jungle are also in evidence.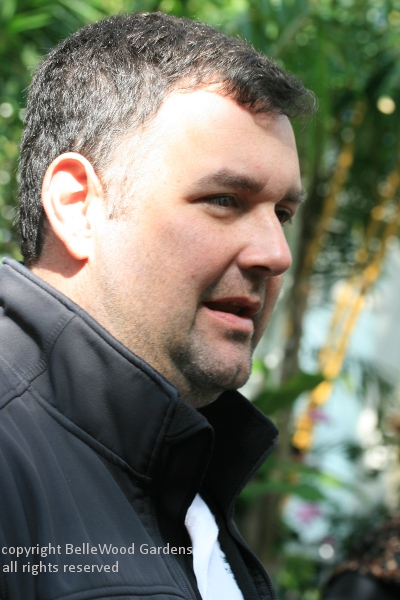 One of our entertaining and informative guides is Marc Hachadorian, manager of the Production Greenhouses.
He oversees the orchid collection of over 5,000 plants, not to mention all of the plants used in the seasonal displays.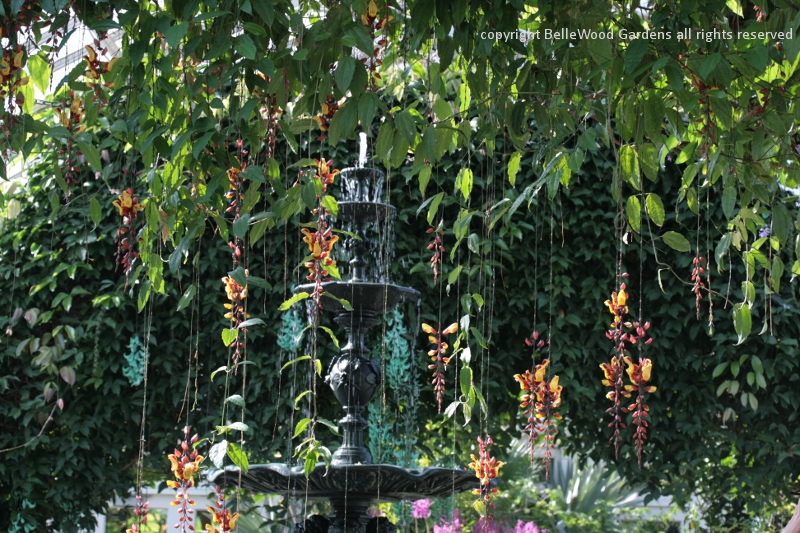 We make our way through tropical jungles, two different rain forest habitats, to a tiered fountain with water musically splashing from level to level.
Orchids also trail, presenting festoons of numerous rose red and yellow flowers. And see beyond them, in unique and artificial seeming color . . . .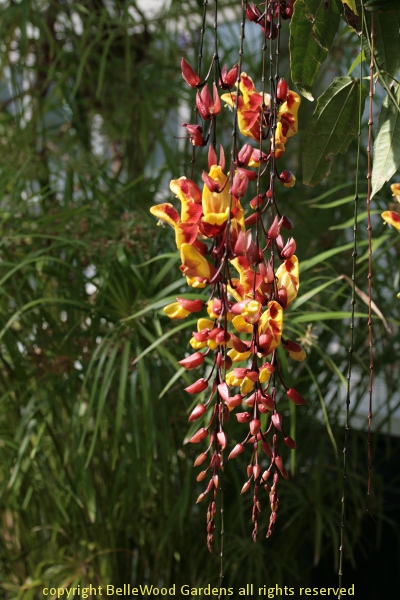 . . . .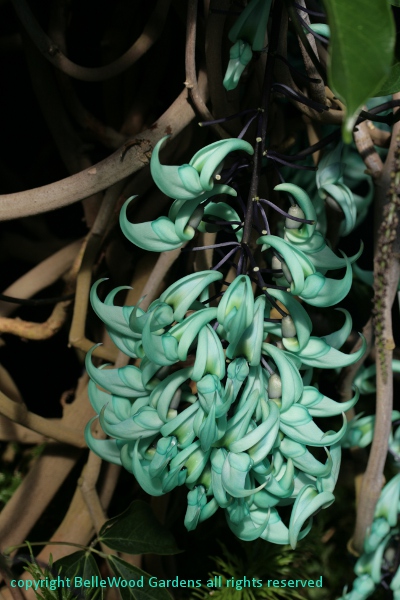 no, not an orchid. It's a bean, Strongylodon macrobotrys to be exact, more commonly known as jade vine for its luminous jade green flowers.
I took portrait style pictures of more orchids that you can see here.
If you want to come see for yourself (as I hope I've encouraged you to do) the orchid show is open from March 2 through April 21.
You can even order your tickets on-line. You can take the train with an easy MetroNorth station just across the street, or drive.
---
Back to Top
---