Garden Diary - May 2013
---
If you have any comments, observations, or questions about what you read here, remember you can always Contact Me
All content included on this site such as text, graphics and images is protected by U.S and international copyright law.
The compilation of all content on this site is the exclusive property of the site copyright holder.
---
Monday, 27May 2013
Memorial Day
The day dawned bright and clear, sunshine and moderate temperatures. It's a day to honor those fallen in battle.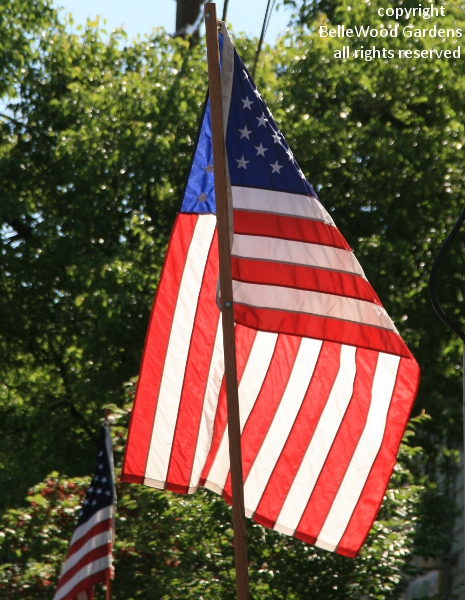 The streets in Frenchtown are lined with flags.
People line the curbs, waiting for the parade.
Veterans of Foreign Wars march by, Frenchtown VFW post, and Riegelsville VFW members.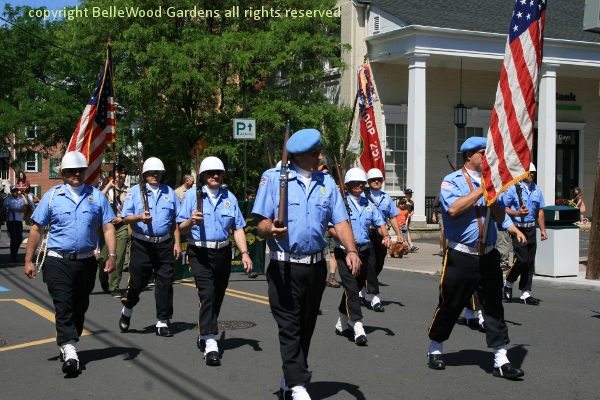 .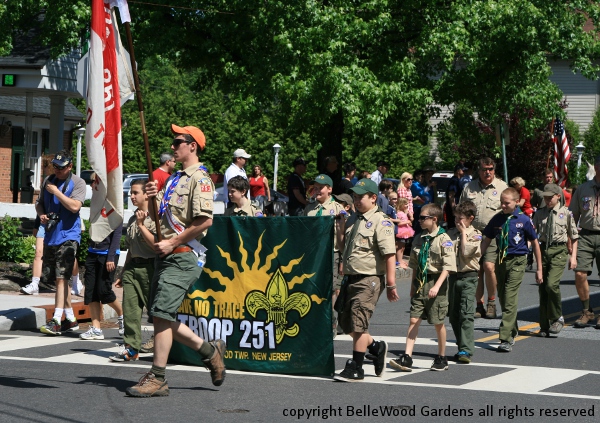 Boy scouts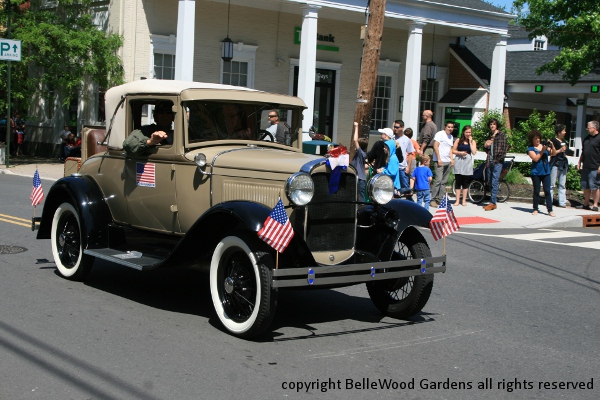 Old cars. Some convertibles, with veterans whose marching days are behind them.
. . . . .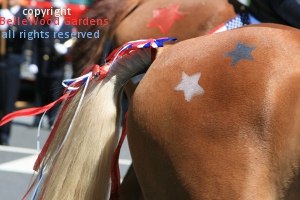 Horses, dressed in the red white and blue. One riderless, led in memory of the fallen.
They all march down to the bridge, the veterans, boy scouts, girl scouts, a band. There's a volley, a pause.
A shadow volley from the Pennsylvania side. And hauntingly, lonely, a bugler sounds taps.
About face, and everyone in the parade passes by again. Now all the equipment joins in.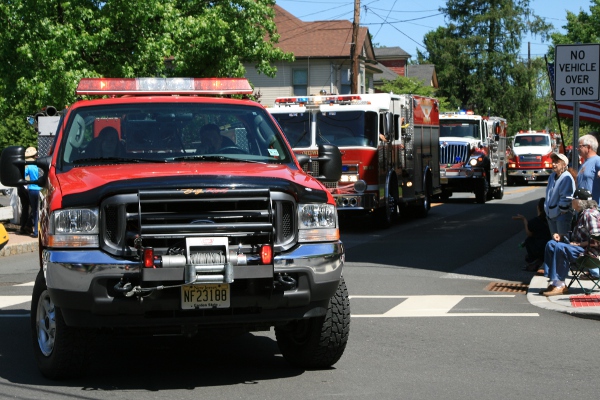 They're all here, the fire and rescue services from both sides of the river: Frenchtown, Milford,
Kingwood, Holland Township, Ottsville, Upper Black Eddy, and Bridgeton Township.
Frenchtown's Volunteer Fire Company Engine No. 1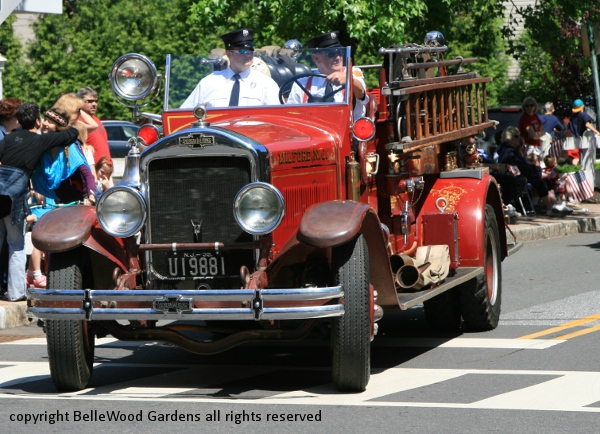 Milford's old retired fire engine, polished and shined, and ready to roll.
They'll all march or drive to the cemetery, and honor the war dead.
It's a grave time, but also one that marks the start of the summer season. Time for barbecues and cookouts.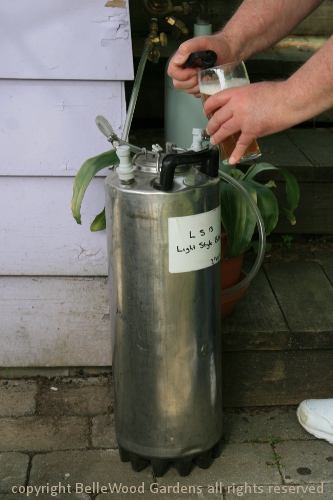 Off to our friends and neighbors, the Clarkes. John's homebrewed best bitter beer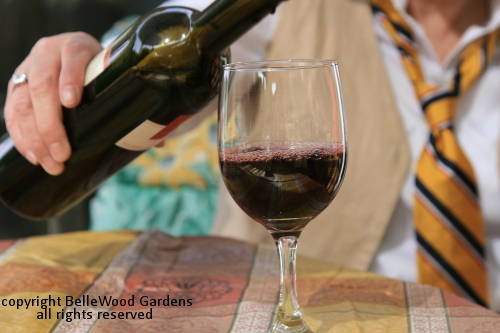 . . . . .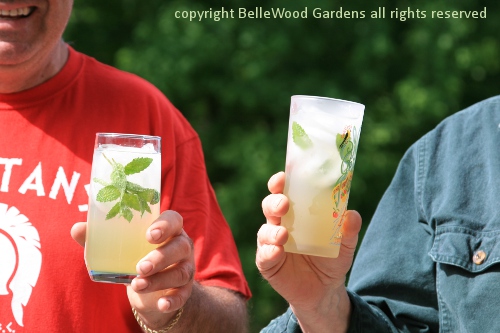 a glass of wine, a jug of mojitos
. . . .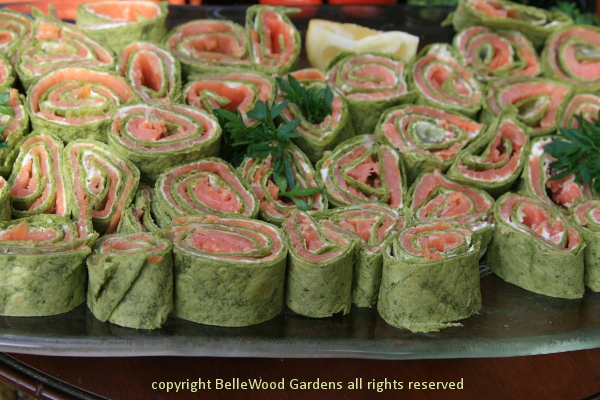 Appetizers to nibble on - a wheel of brie with an assortment of crackers.
Smoked salmon in spinach wraps - attractive, and delicious.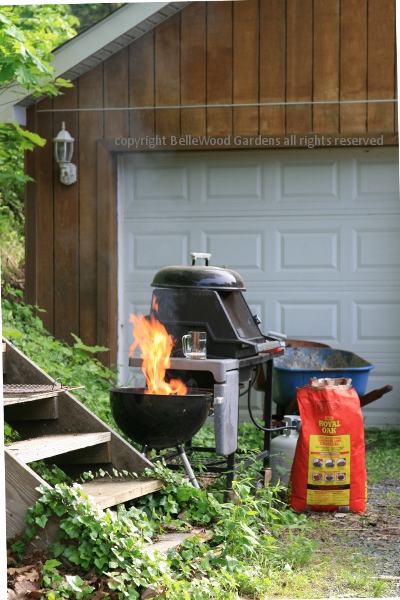 Can't have a barbecue without a grill. John's using real charcoal, and making sure it is well alight.
When it is somewhat subdued he'll put on hotdogs and skewers of souvlaki.
Someone else brought lasagna rollups, with spinach and ricotta cheese filling,
tomato sauce, and a bubbling coating of cheese to finish it off.
A spicy braised tofu dish with dragon-hot chili peppers.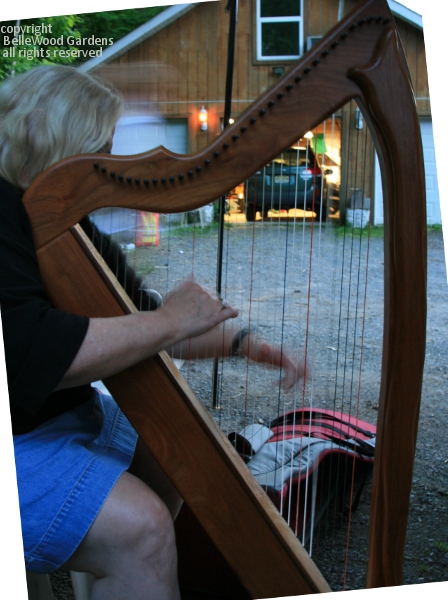 and after the desserts, a harpist to play, not sad songs but silly ones
so we can end the day with laughter.
---
Back to Top
---
Back to May 2013
---