.
Garden Diary - July 2013
---
If you have any comments, observations, or questions about what you read here, remember you can always Contact Me
All content included on this site such as text, graphics and images is protected by U.S and international copyright law.
The compilation of all content on this site is the exclusive property of the site copyright holder.
---
July
---
Thursday, 25 July 2013
Flowers and Food at the Lima Family Farm
At the Frenchtown Farmers Market last Sunday morning I saw that one of the vendors had a stand that as well as vegetables, eggs, and meat offered wonderful country-style bouquets .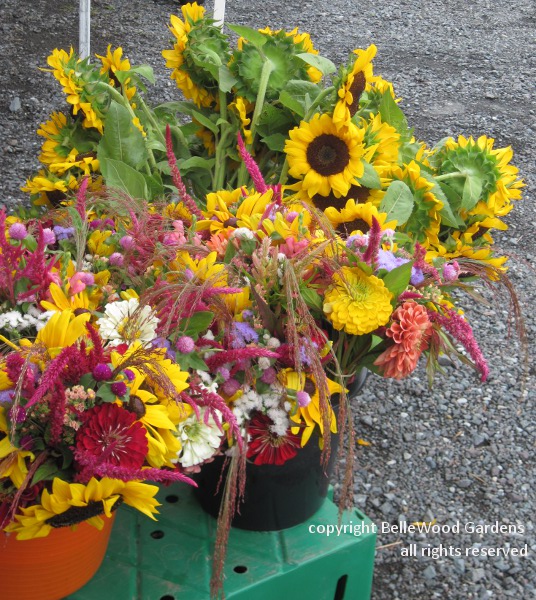 I love sunflowers. There was once a field of them near here, in rotation with corn and sorghum and soy beans. I keep hoping for the sunflowers to come around again. Meanwhile, this year, I spoke to the people at the Lima Family Farms stand and asked if I could come and photograph. so today I drove over to their farm and farm stand on Amwell Road in Hillsborough, New Jersey. And found, if not a field of sunflowers, a thriving row of them.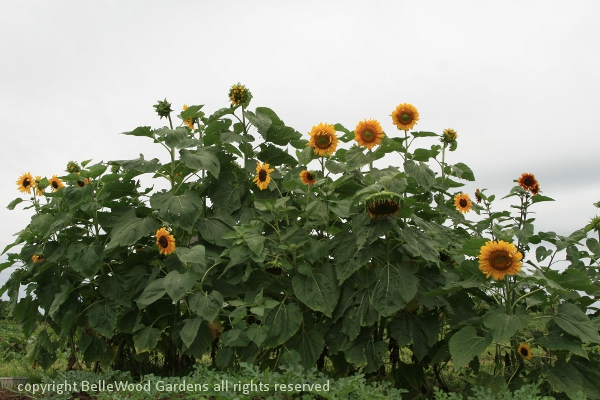 Sunflowers are magical. The central disc efficiently crams its petal-less flowers (to be followed by seeds) with left-handed and right-handed curves. Count them, and you'll find a sequential pair of Fibonacci numbers. (Here is a splendid short film about nature by numbers.)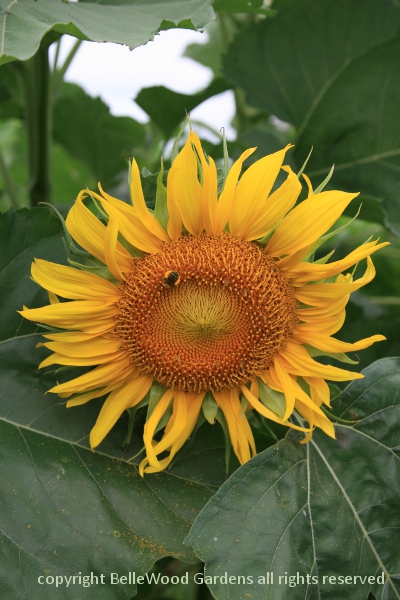 .
Fibonacci pairs show up in many places. Other daisies, like gloriosa daisies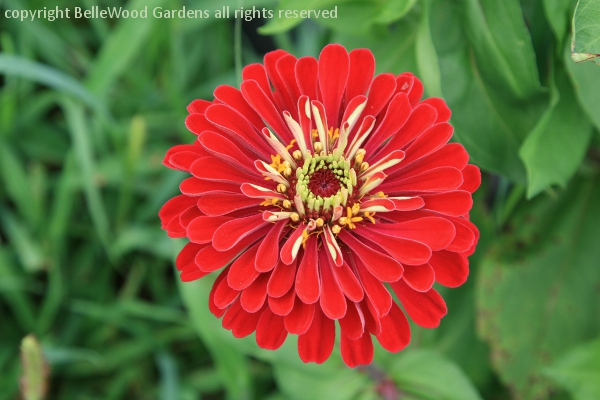 and zinnias. Pine cones. The arrangement of spines on a barrel cactus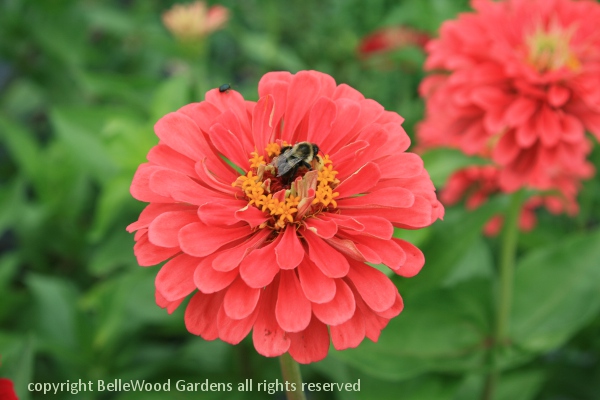 And more. After all, structure in nature is a strategy for design.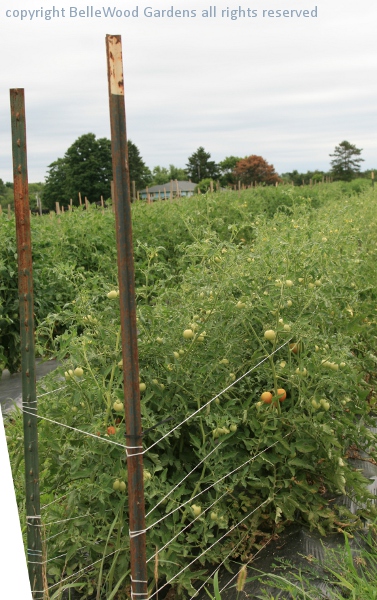 At Lima Family Farms, though, flowers are a crop, cut and bunched into simple country-style bouquets to offer for sale, an adjunct to the farm-raised meat and vegetables.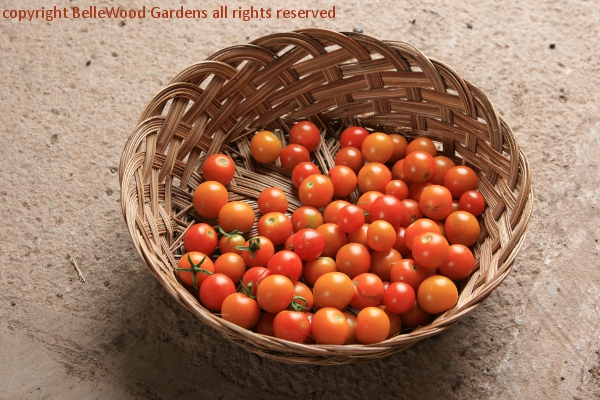 Plump and juicy little cherry tomatoes. No big ones to photograph at the farm today.
They've been harvested for the upcoming markets.
Beautiful glossy eggplants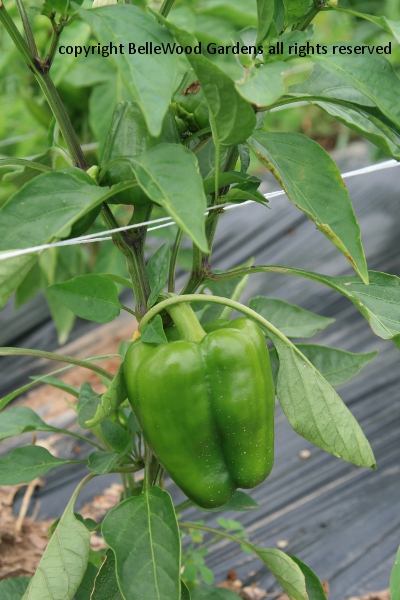 Bell peppers. Did you know that the green ones are
just the immature stage of red peppers?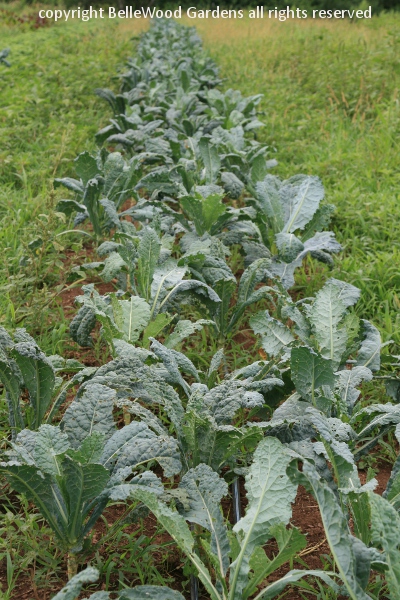 A long row of the delicious Nero di Tuscano kale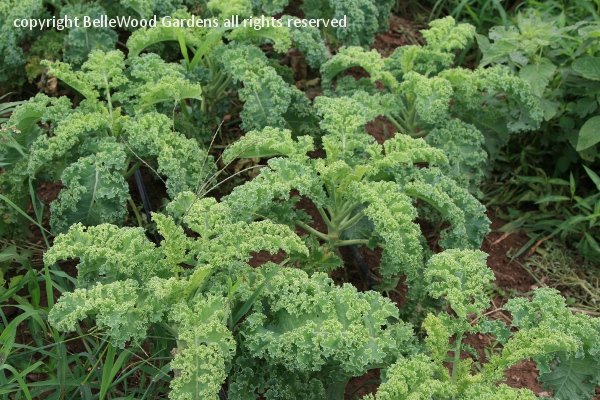 But perhaps you're more familiar with the traditional curly kale.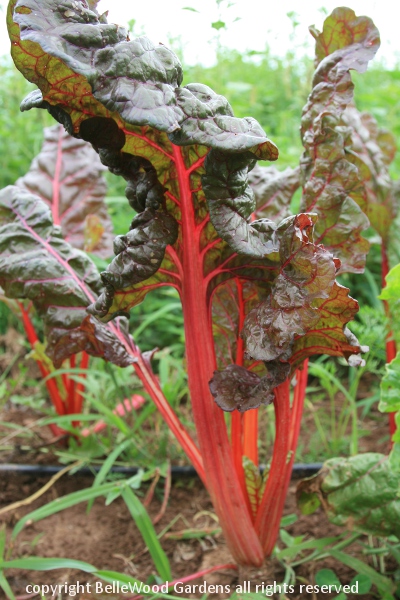 Swiss chard. It's actually a kind of beet, grown for its greens. This plant happens to have a red midrib and red flushed leaves. More phytonutrients. There are yellow and white ribbed plants too.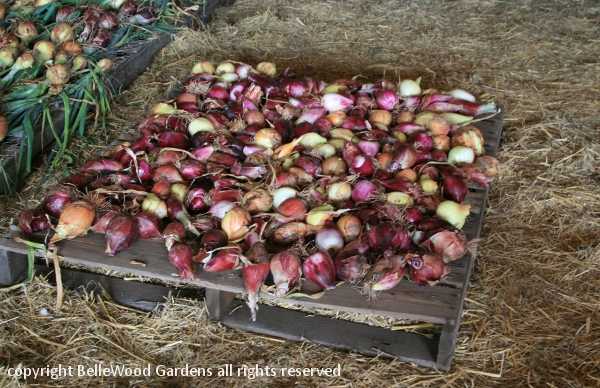 Anita takes me to the barn where pallets of recently dug red and yellow onions are gently curing.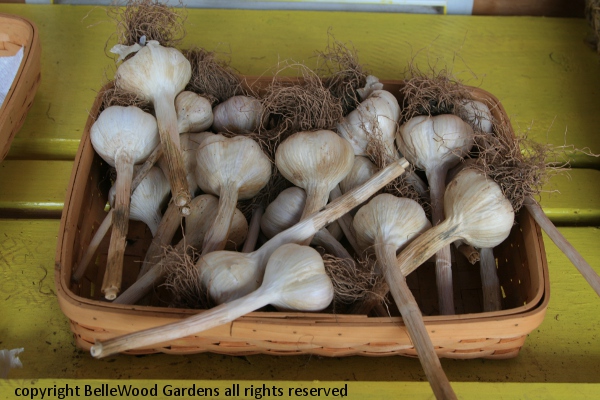 Seasonal new garlic, milder in flavor, fabulous to use with summer dishes.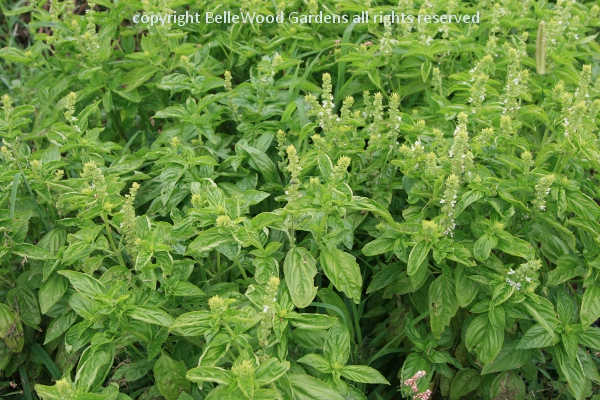 Wonderfully aromatic basil, and other herbs.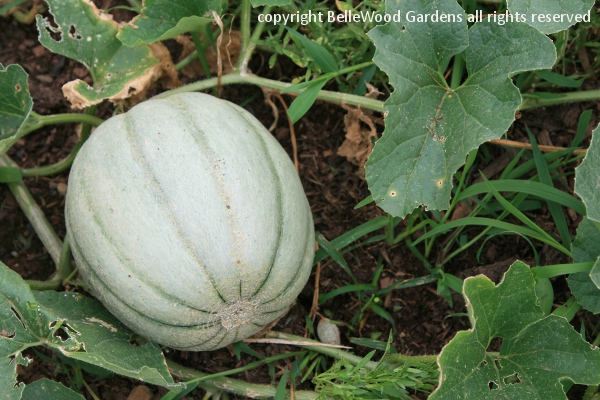 A plump melon, thriving with this summer's heat and rain.
This has been a grand preview for my Sunday visit to the farmers market in Frenchtown.
---
Back to Top
---
Back to July 2013
---